Do you play games on your laptop and face lags and frame drop or slow response? Well, you can improve gaming performance on laptop by tweaking the settings on Windows 11, 10, 8.1, or even 7. As most people prefer gaming on laptops than desktop PC, the demand for gaming laptops is growing rapidly. The reason behind this is their portability and powerful features. However, your gaming laptop can never achieve the performance level of a gaming desktop.
A custom-built gaming desktop with a powerful CPU, GPU, and RAM can provide you with a smooth gaming experience that you can't achieve on regular laptops.
However, there is a number of gaming laptops available with high-end configurations, you can play GPU-intensive games like Fortnite, PUBG, Apex Legends, Battlefield, etc but the heating issue can lower your gaming performance.
If you try to play games on the regular laptops then you will get laggy gameplay, the game may be stuck, frame drop, or no response at all.
But, it doesn't mean that you can't play the latest games on your laptop. Here're some recommended ways to increase laptop performance for gaming and to enjoy an excellent gaming experience.
How to Improve Gaming Performance On Laptop
When you buy a new laptop it runs pretty fast since it has less software installed but by the time you use it, Windows acquires junk files, and installing tons of software takes system resources which ultimately causes a slower laptop.
Apart from Windows junk, there are tons of other factors that affect the gaming experience on your laptop.
In order to make your laptop run faster, follow these tips.
So, let's discuss it in detail.
1. Regularly Clean Your Laptop
Dust and dirt are enemies of your laptop performance. They clog the laptop and hence reduce the overflow. This might result in overheating, therefore, causing the processor, GPU, and other components to slow down.
So, it's always recommended to clean your gaming laptop regularly. You can open your laptop from time to time and brush off the dust from hardware parts. Also, ensure that there is no dust, food, or other things near the keyboard and screen to keep it hygienic.
This will make your laptop more efficient and improve your laptop's overall performance.
Apart from physical cleaning you also need to clean the Windows by deleting junk files, old prefetch files, and unused registry entries, also perform disk defragmentation, and uninstalling unnecessary software, and toolbars.
A fine-tuning of Windows can make it run 200% faster hence you will get lag-free Gameplay.
2. Have the Latest GPU Drivers to Improve Gaming Performance
The laptop comes with default factory settings when it boots up for the first time. That includes standard drivers such as graphics drivers, which are certainly out of date and in need of an update.
If you'll not update your GPU driver regularly, it won't be able to perform anywhere near the level it should.
So, depending on your laptop graphics, whether it is AMD or Nvidia graphics card, you'll have to update the latest version of them.
You can also set them for auto-updates. Don't forget to update your controller and audio drivers too.
3. Turn-On Windows 10's Gaming Mode
There's a great built-in feature of Windows 10 that let you optimize various settings on your laptop.
This feature is called Xbox app, which allows you to take screenshots, screen record videos, and live stream the computer screen and game mode. You can optimize your gaming laptop by activating its game mode.

Now, press Win+G to display the Xbox where you'll find the Game Mode option at the right end. You can enable it just by clicking on Game Mode. Once enabled, your operating system will run the games with optimum settings.
4. Install the Latest Version of DriverX Software
DirectX is software for Windows users that facilitates the graphics in a video game. For Windows 10, DirectX 12 is the latest version, which is pre-installed on your computer.
To check its version, press Win+R to open the Run menu and enter dxdiag. Now, you'll see the DirectX Diagnostic Tool. Here, you can find the information about your dedicated graphics card and the latest version of DirectX.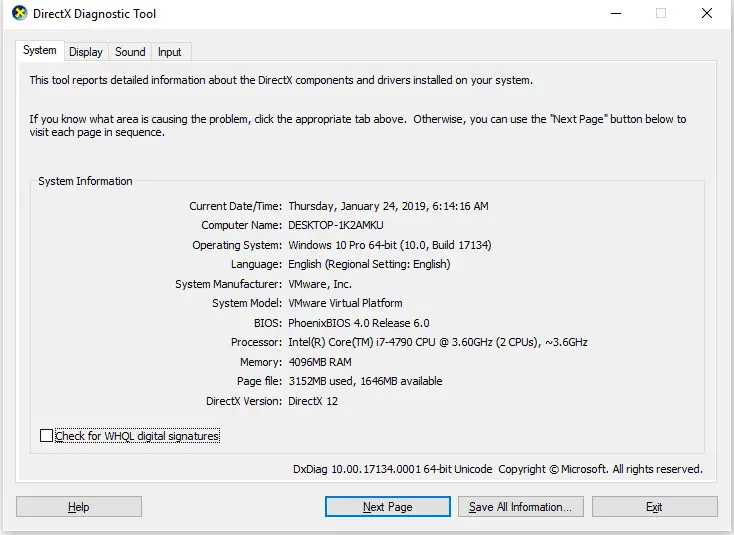 Other than this, make sure you have the latest version of the system drivers such as audio drivers.
5. Overclock GPU for the Ultimate Gaming Experience
Overclocking the graphics card may cause your laptop to produce more heat and consume more power. 
But it will also add some additional performance out to the graphics card to run games a little faster. To overclock the GPU, your laptop must have a dedicated graphics card.
There are many tools for overclocking GPU such as MSI Afterburner, which is suitable for Nvidia and AMD graphics cards.
Make sure not to overclock your GPU too much and put your laptop in places having proper ventilation.
If not, your laptop will automatically shut down as soon as it gets too hot. Since overclocking consume more power, be near a power socket while playing games.
6. Close Background Running Apps to Increase Gaming Performance
Having many background apps running can negatively impact your gaming performance. 
Therefore, closing all unnecessary running apps in the background is recommended before playing games. You can open your task manager and look for power-consuming background running apps. Right-click each icon and close it.
If you are a Google Chrome user then make sure to close chrome before opening the game, closing chrome doesn't mean just X it out but also closing the background tasks of Google Chrome.
You can do it from Task manager by opening the detailed view or open Chrome and go to task manager of Google Chrome and killing all the background tasks then X out the Chrome.
To do this Go to Chrome Menu then More Tools and click Task Manager.
Select the background tasks and hit End Process.
Read: – Make Chrome Faster By Fixing High RAM Memory Usage
7. Turn Off Windows 10 visual effects
Microsoft has launched Windows 10 with great features as compared to its predecessors, but there are certain features that just consume the processing power.
The visual effects of Windows 10 are one such issue that is set to active by default. To avoid needless slowdown and frame rate drops, you'll have to switch the settings off.
To do this, type 'advanced settings' in the Windows search bar and click 'View advanced system settings. Now, select 'Performance options' > 'Visual effects' and 'Custom'. From there, you can uncheck the unnecessary visual effects options and save the settings.
8. Optimize Your Laptop's Power Settings
By default, most laptops have 'Balanced' settings to maintain effective power management. When it comes to a gaming laptop, a long battery backup is an essential factor in boosting gaming performance.
A laptop having a balanced setting enables you to get more time for gaming, but for a strong gaming experience, you should set it to top optimum power settings.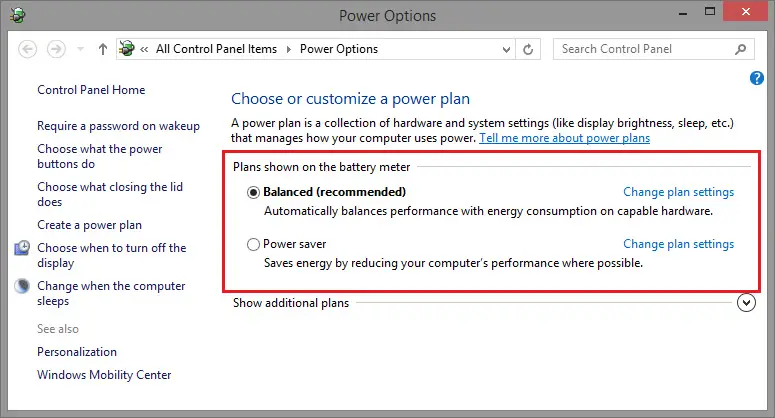 To perform this, you have to go to your laptop's power settings.  If you're using Windows 10, then go to Settings > System > Power and sleep > Additional power settings and click on the High-performance option.
You can also change plan settings by clicking on Change advanced power settings. This way, you can check whether you have previously adjusted anything here.
9. Turn Off the Automatic Updates
Automatic updates can be a daunting task sometimes. These updates can download in the background even without reminding you periodically. This will impact your gaming performance and the uninstalled updates too.
You can't disable the Windows updates permanently, so it is advisable to keep your laptop offline while playing offline games. However, many games require an internet connection, so installing those updates as soon as possible is the best solution.
From the May 2019 update, Windows users can block the updates for 35 days, so they won't interrupt you while gaming.
Read – How To Turn Off Windows Automatic Updates In Windows 10
10. Malware Scan
Different types of malware can affect your laptop and make it run slower, hence the laggy game performance. Even if you have an antivirus installed there are malware that can bypass the firewall and antivirus protection.
To remove any kind of virus, you should do a full system scan from time to time. You can go for the best free antivirus if you don't want to buy the premium version.
If your antivirus cannot detect the malware, then you should go for a second opinion like Hitman Pro, this is a portable antivirus, you don't need to install it, just download and scan the laptop.
Now delete the found malware, hitman pro does not require installation so it won't take up any system space.
But make sure you do not install more than one antivirus software; having more than one antivirus can slow down Windows.
Final Words
These are some of the best ways to improve your laptop's gaming performance. However, if all the above-mentioned methods fail, then you need to check whether your hardware needs updating.
You can read more about gaming laptops here. By updating your older hardware versions with the latest one, you can improve your laptop's gaming performance.
This is a guest post by Kanti Kashyap she is a blogger and tech enthusiast who loves to write about the latest technology, gadgets, and reviews. She has been in this field for as long as she can remember.
Also Read-