Are you looking for free antivirus software to download that provides complete protection from viruses, malware, and other computer threats on your Windows 11, 10, 8.1, and Windows 7 computers?
This detailed guide will help you to choose the best free PC protection according to your requirements and system specifications.
A good antivirus software stops you from unknowingly downloading viruses or opening unsafe files. That's why it is essential to have antivirus software installed on your Windows computer with the latest updates.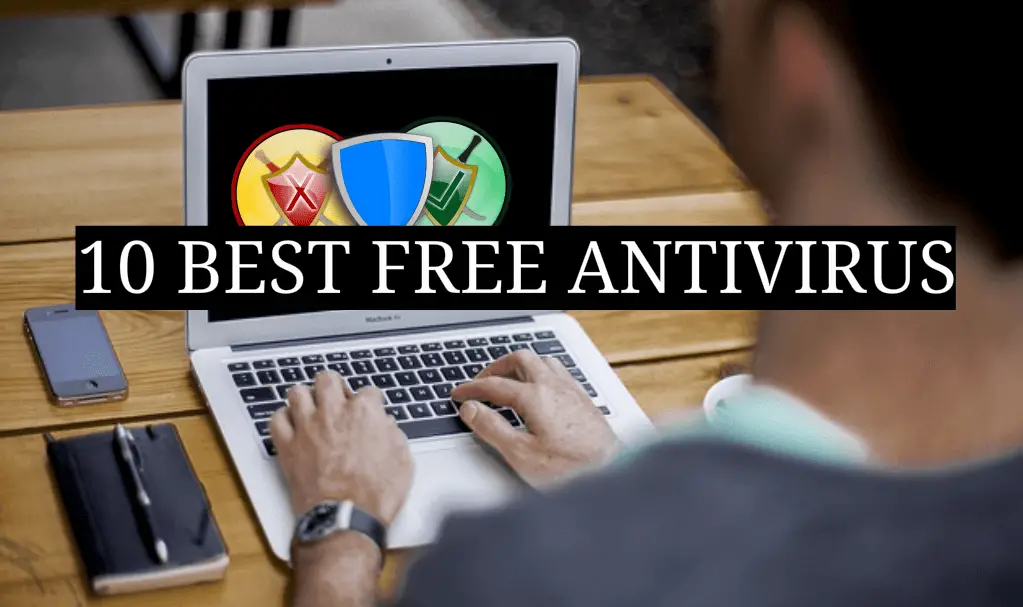 An antivirus is a tool aimed very specifically at detecting attempts to exploit vulnerabilities in the operating system or applications.
However, Microsoft provides inbuilt malware protection called Windows defender, which works well in detecting and removing different kinds of viruses and malware. Still, malware is getting smarter and becoming undetectable by Windows defender. To combat this, we need dedicated antivirus software to protect our computers from all such kinds of threats.
A good antivirus program should definitely have the ability to root out existing malware, but also, its task is to prevent any nasty programs from getting in. The best part is when we get these services free of cost.
How to Select The Best Free Antivirus To Download?
So what do we look for when selecting suitable antivirus for your PC? Antivirus software should do its primary job, which is detecting malware and able to delete them. Apart from that, here are some features to look for.
Useful Features to look for:
1. To start with, every antivirus product scans files on access to ensure malware can't launch and also scans the entire system on demand or on a schedule you set.
2. Blocking all access to malware-hosting URLs is a nice way to avoid trouble. Many products extend that protection to also steer users away from fraudulent websites and phishing sites that try to steal login credentials. A few rate links in search results, flagging any dangerous ones.
3. Behavior-based detection, a feature of some antivirus products, is a two-edged sword. On the one hand, it can detect malware that's never been seen before. On the other hand, if it's not done right, it can baffle the user with messages about perfectly legitimate programs.
4. Other useful bonus features include preventing USB-based malware attacks, scanning for router weaknesses, and cleaning up traces of browsing history.
5. It should have the latest antivirus engine with constant updates for new malware. This will ensure that you are protected from the latest threats.
You can read in detail about the antivirus buying guide.
10 Best Antivirus for Windows 11, 10, 8.1 & 7[Free and Paid]
Below is the list of the top 10 free antivirus software that offers protection from a wide range of online and offline PC threats, these antivirus utilities have all the features mentioned above.
If you ask what the best PC protection for your computer is, then it totally depends on the system configuration. Some of these may run quite fast, and some may slow down your windows a little bit.
You have to try and test which antivirus is working without any issues. If you have a high-end PC/Laptop with more than 4 G RAM and the latest processor like Intel i3, i5, i7 minimum 4th generation, then you can run any of this antivirus software without any lags.
Avast is a popular choice among millions of people; whenever it comes to a free antivirus program, Avast comes to mind first. It is easy to install, and a straightforward interface makes it easy to use. Whenever you install it for the first time, it does perform a quick scan that should identify any potential threats to your PC.
It is a lightweight antivirus that has minimal impact on your system performance. Independent testing by AV-Test has found the program to be a good all-rounder, and it was one of AV-Comparative's Products of 2020.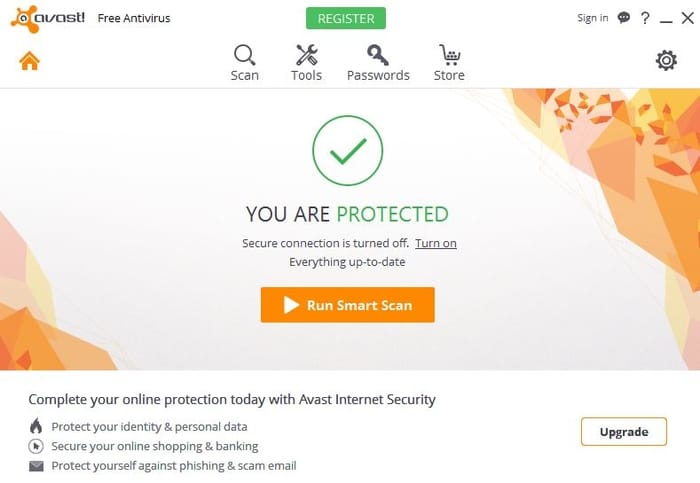 Avast has some useful extras too. A Software Updater alerts you to program updates you've missed. For instance, its Browser Cleanup tool provides a simple way to remove unwanted add-ons from your browsers.
You can perform on-demand scanning of a complete PC or selected drive, including external storage devices like USB flash drives, SD cards, etc.
It also provides a boot-time scanner that helps you to find and delete any boot sector virus.
Avira is another leading antivirus company that offers complete protection from viruses, malware, trojan, worms, spyware, and rootkits.
According to AV-TEST, Avira offers the strongest protection against widespread and zero-day malware. However, computers with less RAM might see a performance impact.
However, Avira Free Antivirus's sheer effectiveness and a good range of features, including a mobile portal and child-safety settings, make it one of the best choices.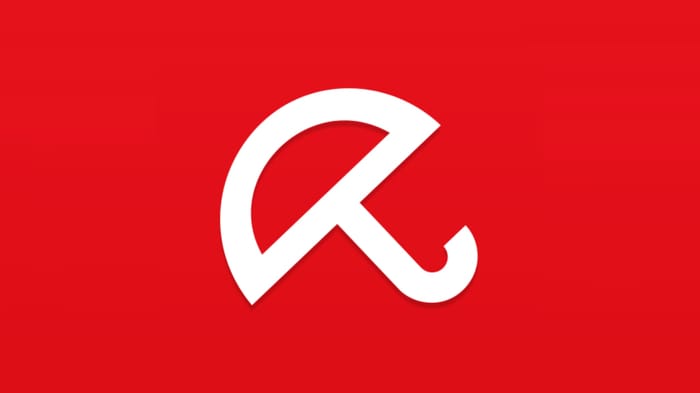 The user interface of Avira is not as simple and clean as Avast or AVG, it has a bunch of control and setting options that give you more control over the antivirus, but you may not get familiar quickly.
However, it does take less time to complete the scanning compared to other free antiviruses, and if you have less than 2 Gigs of RAM, you might notice a little performance drop during the scan process.
There are hundreds of new threats being spread every day. Sometimes these threats skip through your leading antivirus and get into your PC.
To deal with such threats, here comes Malwarebytes' antimalware, which is technically not antivirus software itself. It is a second opinion to antivirus programs; Malwarebytes Anti-Malware Free is an excellent complement to any antivirus program.
The software has a laser-like focus on eliminating tricky zero-day malware from your PC.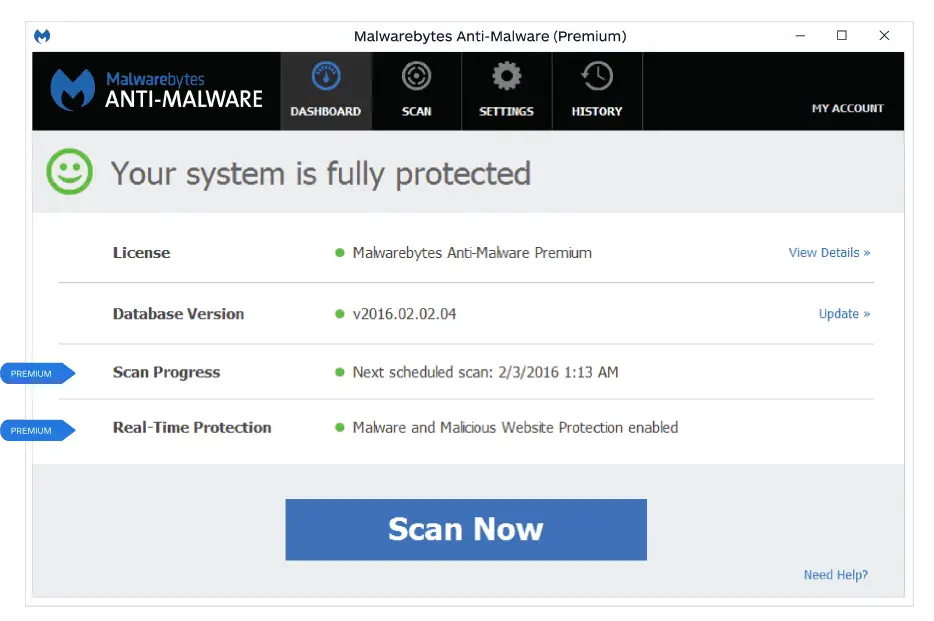 The Chameleon feature, which disguises the software so malicious programs can't find it, is worth mentioning. We recommend Malwarebytes Anti-Malware Free for every PC user. Although it has a straightforward interface but may take more time to detect and delete malware and other PC threats, the 2022 version of antimalware has an attractive interface and added features that protect you from known and unknown malware.
Bitdefender's antivirus engine makes it one of the top antivirus to download around. A favorite of independent testing labs, the accessible version of Bitdefender is engineered to enable computer performance to the maximum.
The program is ultra-compact, and downloading and installing takes less than a minute. A fundamental interface then provides effective on-demand and automatic scanning, real-time antivirus, and anti-phishing protection.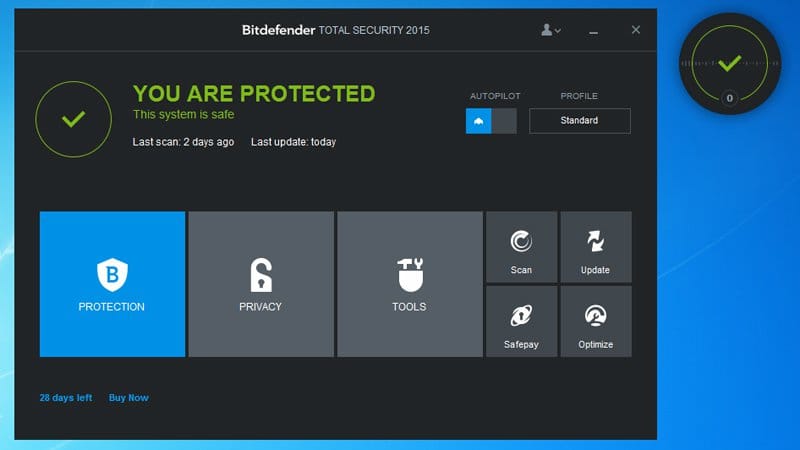 It doesn't slow down your PC; computers having less RAM can easily use it without any performance drop. Even if you are gaming, video/photo editing, or using resource-intensive applications, it won't slow down your PC.
There are very few manual controls here, no settings, no options, no scan types, no schedule, nothing at all, perhaps an issue if you like to fine-tune your security. But if you prefer simplicity, then Bitdefender Antivirus Free Edition is an excellent choice.
Like Avast, Panda scored top marks for virus protection in AV-Test's report.
Its interface is pretty but not as user-friendly as that of Avast. It also has a nice feature called USB Vaccine – this prevents virus attacks that occur when you plug in an infected USB drive.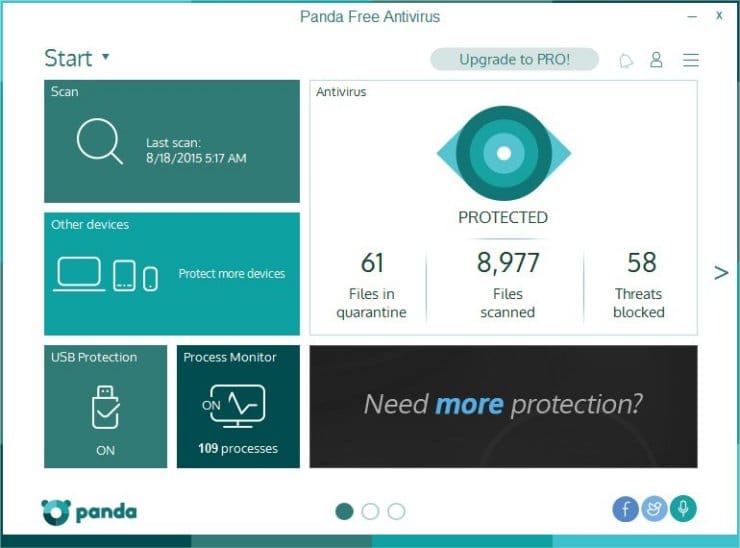 Panda free is an "install and forget" antivirus; once it gets installed on your windows computer, it automatically performs Url & web filtering with behavioral analysis protection.
Panda is a cloud-based antivirus engine that protects you while you do all the tasks, and you even won't notice any performance lag; all these features make it another top malware protection tool around to download.
Norton is a prominent name in the world of antiviruses and cybersecurity. They have an excellent reputation when it comes to safety. Their Norton 360 with LifeLock Select is one of the most comprehensive antivirus solutions. It can seamlessly detect viruses without raising any false flags. The software is compatible with Windows, Mac, Android, and iOS.

This antivirus allows you to manage all of your devices from an online portal seamlessly. This is one of the best antiviruses online because it gives you many other security tools and essential threat protection. The extra services include 100GB of backup to the cloud, safe-browsing tools, a secure VPN, a password manager, parental controls, and LifeLock identity theft protection and fraud alert.
If you like to take security matters into your hands, ESET NOD32 antivirus is perfect. With knowledge and skills, you can make customizations and better control your security. The antivirus software has some of the highest scores from independent testing labs. You know you are getting the best. Advanced scanning options like UEFI (Unified Extensible Firmware Interface) scan can go to the boot sector level.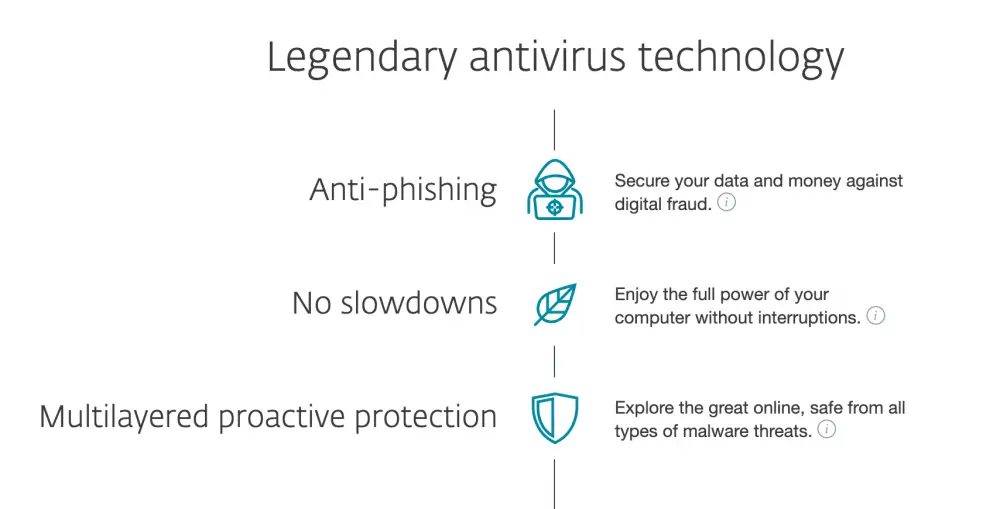 The device control system is excellent, and you can use it to ensure your kids don't bring malware into USB drives. The only downside is that a user needs to be skilled to get the best out of this antivirus. For instance, you need to know about UEFI to use the UEFI scan. Other than that, the antivirus is one of the best. So make sure that you check it out.
Sophos Home might be a perfect choice for you if you are looking for an affordable and effective antivirus solution. It is already a prominent name in the business antivirus world. However, their Sophos Home is also just as good. If you are a go-to person for security and antivirus among your friends and family, then this is a solution you should check out.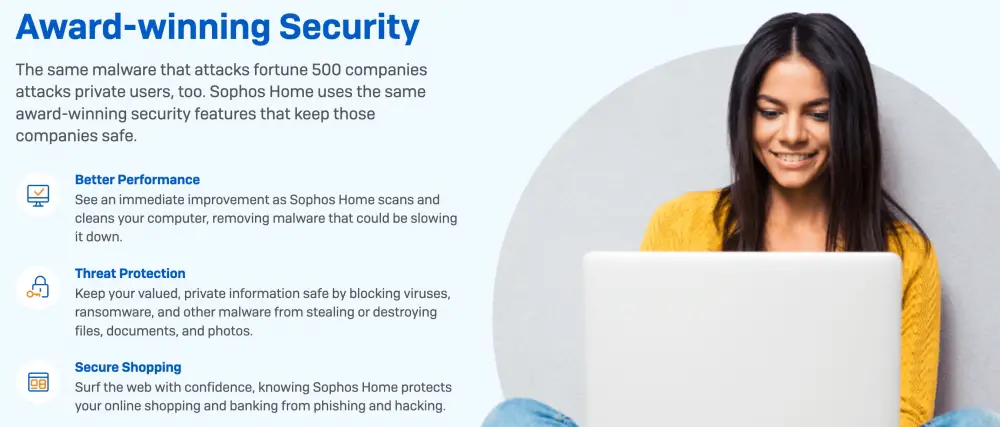 You can install the antivirus on up to 10 devices at an affordable price. The best part is that you can manage everything remotely. It has a AAA certification from SE Labs, which is quite good. Then the software provides seamless protection against ransomware, keyloggers, exploits, etc. The convenient mobile app allows for seamless software management across all devices. Overall, the antivirus solution is affordable and efficiently covers all the security features. 
Next up on the list is McAfee, and if you have multiple devices at your home, it is an excellent antivirus. Providing security to only one main computer isn't enough in modern times. Everything needs to be extensive. The antivirus has been around forever, and with over decades of experience in security, this is one of the best you can get. It is compatible with all Windows, macOS, ChromeOS, Android, and iOS devices. 
McAfee has excellent detection capabilities. However, it lacks other features like dedicated ransomware protection, VPN, and webcam protection. But it is superior in terms of detection and protection. So if you are looking for a comprehensive solution for all devices, consider McAfee. 
Intego is an excellent antivirus as it is good in all areas, including detection capabilities, system performance, features, and pricing. It can effectively block any suspicious websites and phishing attempts. Then there is a powerful firewall that protects users from hackers. Furthermore, it also scans and protects from malware from external devices such as USB drives. 
The antivirus can efficiently remove malware, spyware, and adware from your PC. Then there are advanced features like anti-phishing, anti-fraud, dedicated ransomware protection, etc. Overall, it is a very powerful antivirus at an affordable price. 
The verdict
Earlier Microsoft used to provide an-inbuilt protection known as Microsoft Security Essential. But now, it has been discontinued and bundled with Windows Defender.
So above are the top free antivirus suites which are able to protect your PC and other devices from different kinds of threats in both online and offline environments. The best practice to avoid viruses, malware, and other threats is not to download any cracked software, keygen, or hacking tools and beware of scams and fraud while surfing and downloading stuff from the Internet.
Although there are numerous antiviruses with their own distinct features and a set of pros and cons, no antivirus can be addressed as backward or perfect. It's because each one has its own area of specialization.
Also Read:-
Stay Safe, and Happy Computing!
Do you use any other antivirus program?  Do share it with us too 🙂
FAQs
Q: Are antiviruses safe?
A: Yes, antiviruses are safe if you use a reputed and trusted one.
Q: Do I need a third-party antivirus for Windows?
A: Although the Windows Defender, which is Window's built-in antivirus, is more than enough for malware protection, having a third-party antivirus adds an extra layer of security and provides extra features like ransomware protection, phishing protection, etc.
Q: Do Antivirus slow down my computer?
A: Any software that runs on your PC takes resources, and that is also the case with antiviruses. So yes, sometimes they do slow down your PC.