Google Chrome is a memory hog; it takes high RAM memory and makes your computer run slowly. Sometimes you can't even work on the Chrome browser or other apps.
It is one of the popular browsers everyone is aware of, and the main reason to rely on it is the fact that it runs on Chromium.
Over the years, the web has changed, and technology is updating. Earlier applications that could only be used on a laptop can now be run on the web browser without spending any extra penny.
But sometimes, using memory-intensive apps along with Chrome makes the browser really slow, and it affects user experience. In this article, you will learn to make Google Chrome faster by fixing the high RAM usage.
How To Fix Chrome High Memory Usages To Make it Faster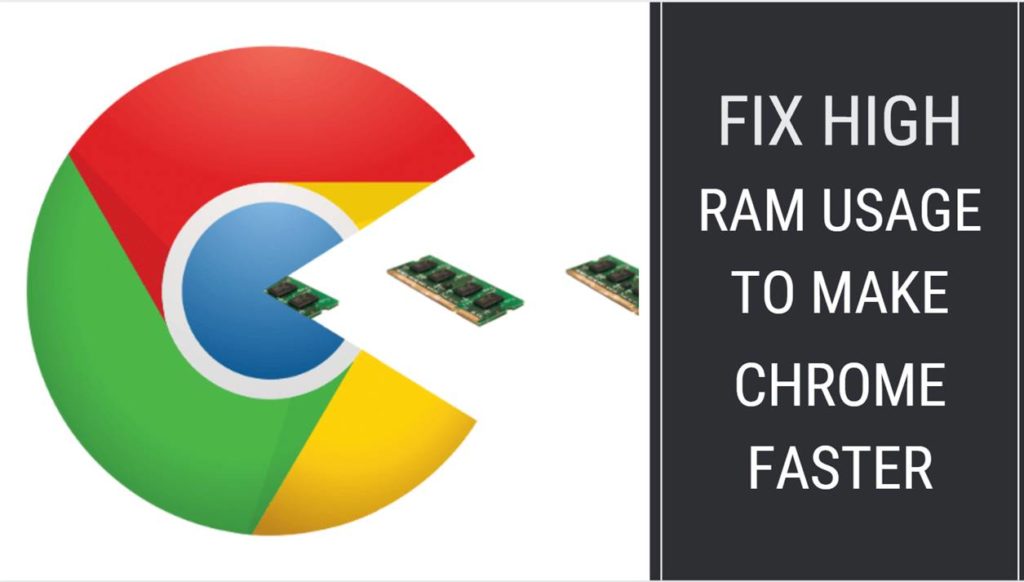 Google Chrome speed depends on your PC configuration. If you are using older hardware, then it would be slower. A computer with 2 GB RAM, Core 2 duo, or a first-gen i3 processor with Windows 8.1/10 can't run google's browser properly. In this case, revert to Windows XP or 7.
To run Google Chrome on Windows 8.1, you should have at least 4 GB RAM with a minimum 2nd Gen i3 processor.
On Windows 10 & 11, 8 GB RAM is necessary to run multiple Tabs of Google Chrome without any lag. It doesn't only slow your computer while it is open, but it can slow down your PC when it is closed.
You will find some tips to make Google Chrome faster on every computer. It doesn't matter the Windows version or amount of RAM. After applying these tips, you will see improved performance.
Here are some important tips to reduce memory and make your favorite browser even faster.
1. Close Unnecessary Tabs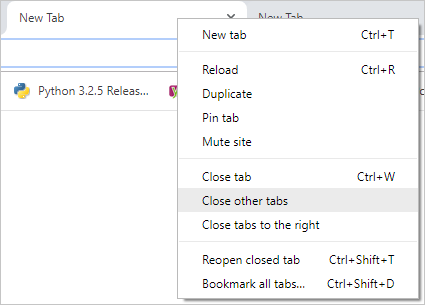 The main issue about Chrome consuming too much RAM is that people often keep a lot of tabs open that use most of the portion of your RAM.
At first, you can check the percentage of RAM it is using and which application or window is using high memory. You can find Chrome's memory usage by checking the task manager and can close the unnecessary tabs.
When unnecessary tabs are open, it takes high RAM memory and often makes the browser and even the system slow. To avoid these issues, make sure you only have opened the tab you need.
A website with tons of external script and ads create an additional request to the server when the server responds with the additional resource. It does impact your browser.
It is advised to close the tabs that are not in use.
2. Get Rid of Unwanted Plugins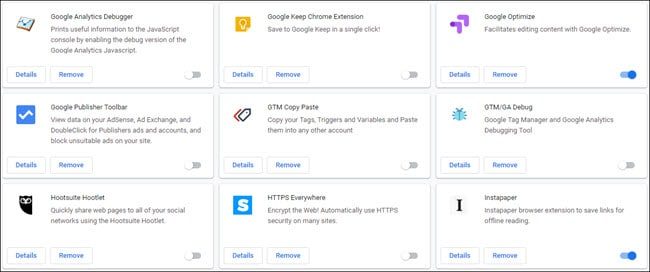 Many extensions and plugins are memory intensive; check if you have installed extensions that you don't use anymore.
If those plugins do not contribute to any of your daily tasks and essential work, just have a look at them and get rid of all the unnecessary plugins.
A large number of plugins often make the browser slow and interfere with the functioning of Chrome which disrupts all the crucial tasks
To check and remove such plugins, open the hamburger Menu > Settings and go to Extensions. Carefully look for all the extensions that you are not using and remove them completely.
3. Run a Malware Detection Scan

Sometimes if your PC is affected by different types of malware, then the system and every application start working slowly. In this situation, you should use antivirus software to scan your system and take necessary action against it.
There are a lot of software that can help you with scanning your device. In my opinion, the best one is the Windows Defender, which you can use for scanning.
Or you can use Google Chrome's harmful software detection tool.
Because if you don't do a proper scan of your system, it can harm your sensitive information as well.
4. Update Google Chrome

When the application is not being used to the latest version, it might affect your browsing. If there is some update released, then you will start getting notifications about its updated version.
Many times when you work with the outdated version of chrome, it usually works slowly and creates loading problems. You just simply have to go and update your chrome browser so that it will get compatible with your Windows version and stop creating any problems.
5. Enable Reader Mode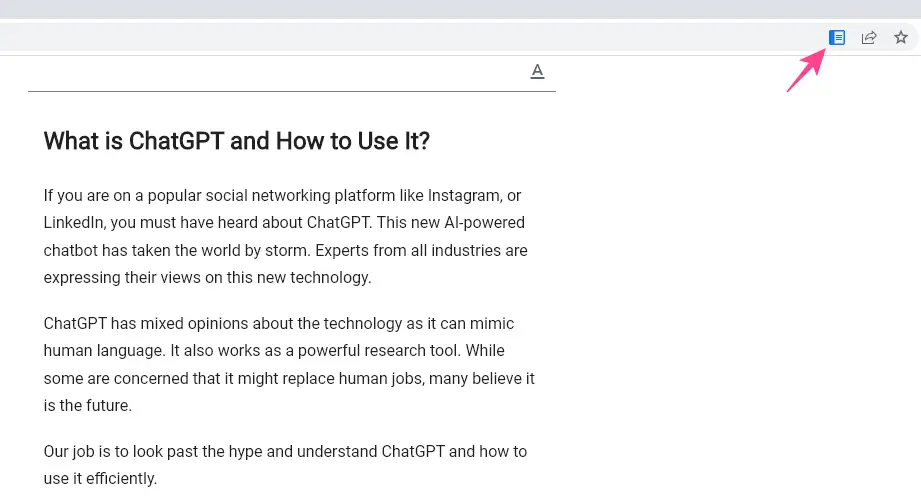 Almost every website uses Javascript, Ad scripts, and many other code runs in the background. It takes system resources and makes your browser and other apps run slowly.
Google Chrome has an experimental feature to enable reader mode. When enabled, it shows a simplified version of the website by disabling Ads, images, and other memory leechers. It works with blogs, articles, news sites, and all other sites that provide articles.
For example, reader mode will work on this website but won't work on YouTube.
Enable Reader Mode-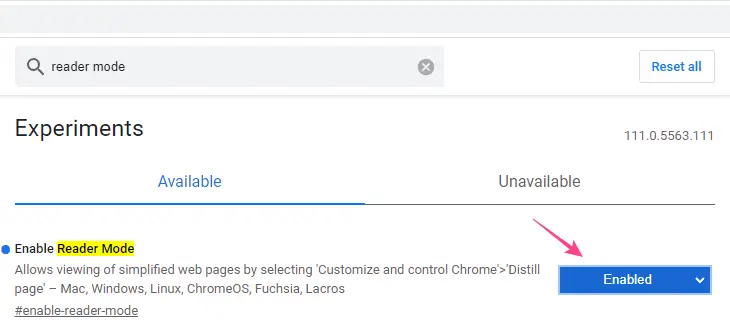 Go to the Address Bar of Google Chrome and type Chrome://flags, and press Enter.
Search for Reader mode and enable this feature, then relaunch Chrome.
Now, once you visit a website, you will get the option to enable reader mode, and it will show you the simplified version of the page.
6. Customize Chrome Settings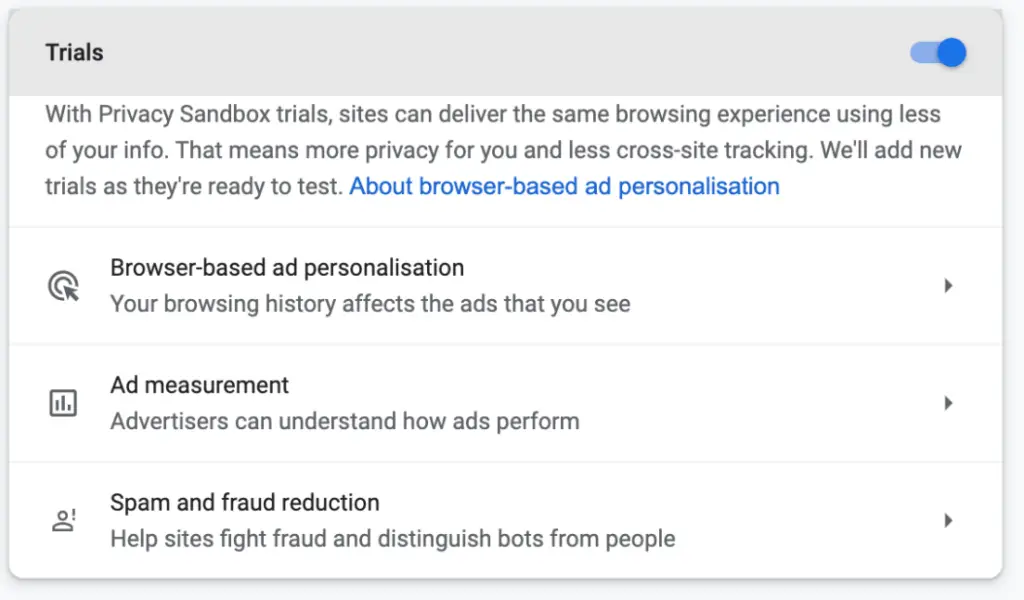 The best way to reduce memory usage is to customize your chrome settings. Just open Chrome Settings, and click on the three dots on the right-hand side.
Go to Privacy and Security> Privacy Sandbox and enable this feature. This is a trial feature that can enable the same browsing experience with less of your info. It blocks the unwanted javascript that tracks your info.
Again go to Privacy and Security > Security option and enable "Enhanced protection." This will block the malicious websites that load tons of scripts, causing the slowdown.
Chrome has a few hidden settings that you can definitely change and customize. This practice helps to save memory and speed up the system.
7. Enable Memory Saver to Make Chrome Faster

The latest versions of Google Chrome have a feature to enable Memory Saver mode. When you enable this option, Chrome frees up the memory from inactive tabs and assigns it to active tabs and other apps on your PC.
Open the Settings > Performance options and enable this feature. It will help the active pages work fast and quickly. It improves your browsing experience and also makes smooth search and surfing of anything you ate doing.
8. Close Excess Background Apps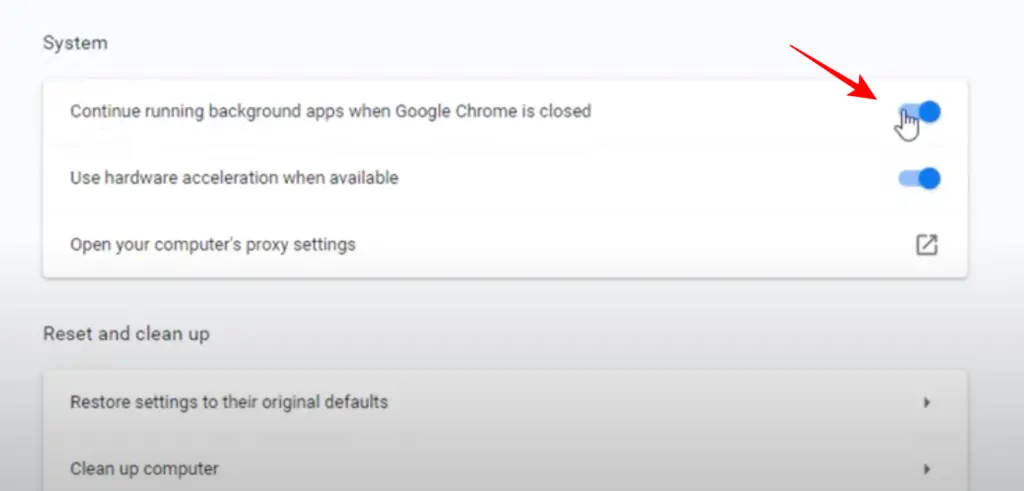 Google Chrome takes high ram memory even after you close it. You may need to work on other apps that take memory on the computer. But if you think closing the browser will release the RAM memory, then you are wrong.
It does run in the background, which takes RAM memory. Since there are services and some extensions which run in the background. You need to disable it in order to stop it from eating the memory.
Sometimes when many background apps are running in your system, it affects everything you do; it creates problems and makes your PC slow.
With chrome, it is easy to stop the excess background applications that are running in Chrome.
Open the Setting > System, and disable the option reading "Continue running background apps when Google Chrome is closed."
After disabling it, re-launch Chrome, and it won't run any app in the background.
9. Use OneTab Plugin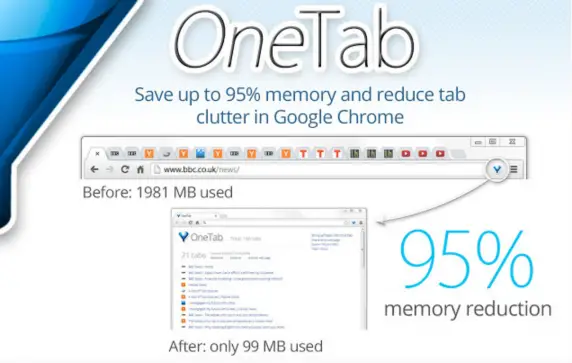 It is common to use multiple tabs on Chrome; you may be working on different websites at the same time. Every tab consumes memory on the computer, thus making it slow.
The OneTab plugin suspends the unused tabs after a specified duration. This is a great plugin to release memory from idle tabs and reduce clutter. You can whitelist the sites that are based on sessions to avoid losing unsaved works.
It is quite efficient if you are opening multiple tabs to read articles or doing some research online.
There are multiple settings to make it work for you. You can select time duration, whitelist websites, manage sessions, and many more; just give it a try, and you won't regret it.
10. Reset Chrome Settings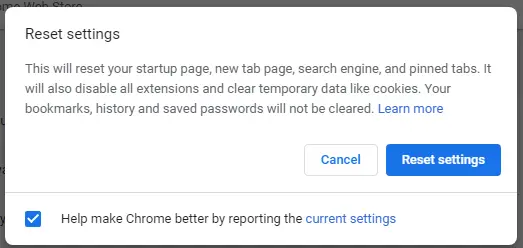 Resetting Google Chrome settings will not harm any data or sensitive passwords. If your Chrome browser is not working properly and creating problems, then the best thing to do is reset Chrome settings.
Go to Settings Option and click on Reset Settings.
Choose the option to Restore settings to their original defaults.
A confirmation pop-up will appear, and then click on Reset Settings to make it done.
11. Reinstall Google Chrome
Before you reinstall the browser, make sure data is synced to the Google account. If not, log in to Google Chrome and sync all the Chrome data otherwise, you will lose saved passwords, bookmarks, history, and other settings.
Sometimes due to multiple reasons, it stops working properly, or Chrome won't open. So it's better if you uninstall and start fresh.
Reinstalling chrome will not harm your system or your previous work it will just simply start every task fresh. Delete all the cache data and history so that it can start responding better, and you can use it again.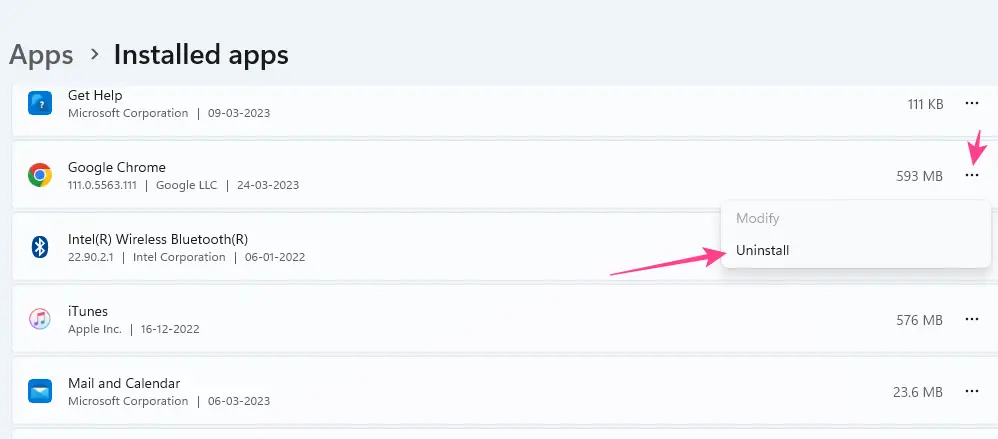 1. Close Google Chrome and end all the processes from the Task Manager.
2. Open the Windows Menu and go to Settings > Apps >Installed Apps.
3. Find and uninstall Google Chrome. Now download a fresh copy using other browsers and install it. Login back to Chrome to synchronize all the Chrome data.
On Mac computers, just Go to Applications, Right Click on Chrome and select Move to Trash.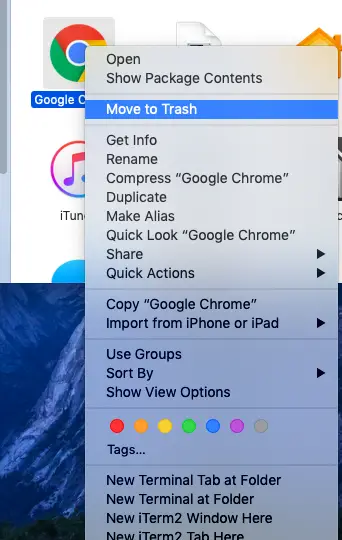 12. Disable Antivirus and Third-Party Firewalls
There may be some Antivirus or third-party firewall installed on your computer. Since the third-party firewall overscan all incoming and outgoing packets, it does make Google Chrome runs slowly.
If you are using McAfee Antivirus and Firewall, then there is a high chance of slow Google Chrome. Comodo firewall and spyware doctor are also known for creating issues with Chrome. In some cases, Google Chrome won't even open due to these programs.
All the above options won't work if you are using these antivirus and third-party firewalls. Consider uninstalling them to make Google Chrome faster.
A free good antivirus program and Windows firewall are enough to keep you safe if you are not accessing and downloading from malicious websites.
Even you will get a warning message on Chrome itself if it detects a harmful website.
Conclusion
These are all some useful methods that you can rely on for fixing the high memory usage for Google Chrome. It totally depends on which method will work for you and will suit you.
You can try these tips, and definitely it will help you to fix all the problems you are facing with Chrome. All the mentioned tips will work on Windows 11/10 and earlier versions and on MacOS.
When these kinds of issues are ignored, it creates serious problems such as crashing the system, losing important data, and affecting the RAM on a very serious note.
By following all these methods, you can maintain all the tasks properly and even can improve the performance of your browser.
Also Read:-