Do Macs get malware? Does your Mac need Antivirus? Is it true that Macs are fully secure?
This question may arise in your mind after getting Apple's Mac. Since Mac is considered to be safer than Windows PC it is not necessary that Mac won't get any malware.
Mac does employ their own anti-malware in the OS, which protects your device from external threats but the recent attacks and security risks changing this perception that Mac won't get affected by malware ever.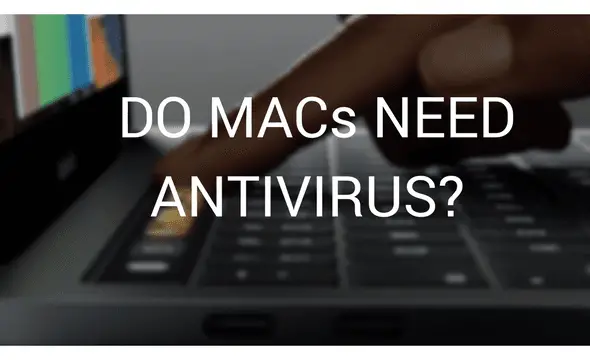 The major target of malware and hacker were PCs since the Windows system is the most popular OS around the world, but the recent gain in the popularity of Mac seems to be lucrative to attackers.
Unix based operating system (OSx) provides better security as Unix has tons of inbuilt security features to protect you from malware and hackers.
Gatekeeper is an inbuilt tool in the Mac OS that protects you from unwanted software because gatekeeper does not allow installation of any such software without your approval which is not digitally signed by Apple
Mac does protect you from the different type of malware using Xprotect which is an inbuilt antivirus, Xprotect works in the background without any user interference and scan new programs against the database of known malware, and this database also updates when you install the offered updates.
You may think why your Mac needs antivirus when Apple put so many efforts into protecting the OS in the first place, after looking at the below malware attacks you have to rethink.
Malware & Threats to the Mac OS
Mac users are told that Mac does not need any antivirus but there were malware since the Mac OsX came into existence. Elk Cloner was one of the first malware which affected the Apple II operating system in 1982.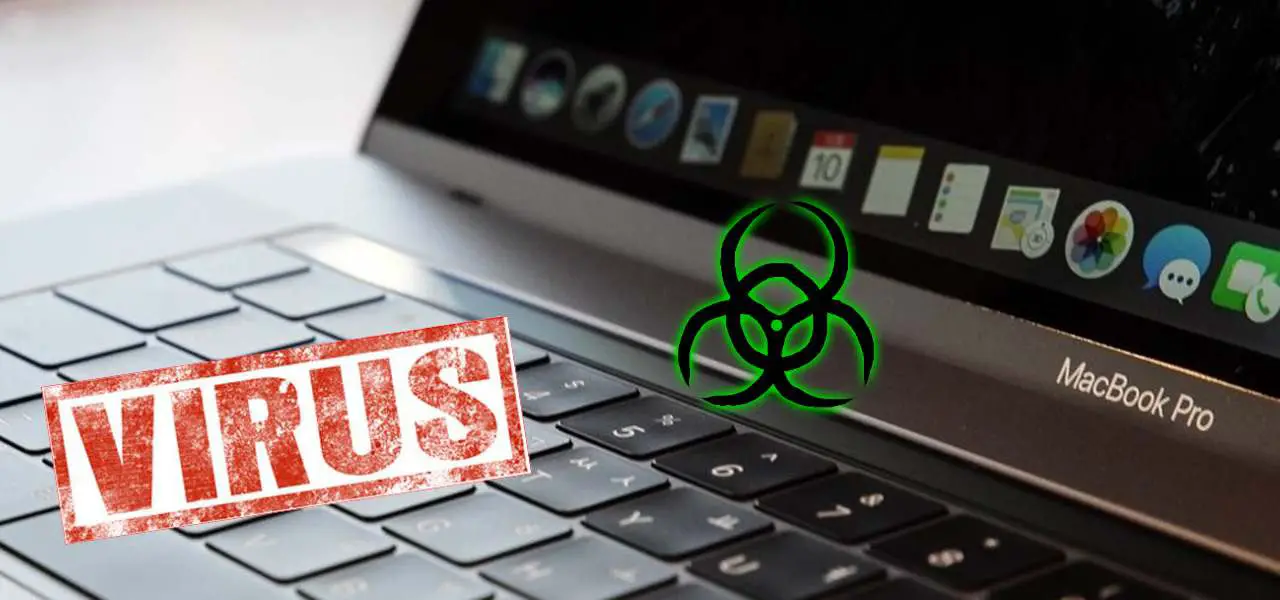 Let's leave the past malware attacks to the Mac OS, here are some recent malware which affected Apple's Mac OS.
OSX.MaMi
The recent malware OSX.MaMi was discovered on Jan 17th, 2018 by some users in the Malwarebytes forum, which changed the DNS Server settings and installed a trusted root certificate in the keychain.
OSX.Mami can route the traffic to the malicious server and may use your device to perform Man in the Middle attack which can make pishing sites looks legitimate.
It may also take screenshots, make mouse movements, and can upload and download files to your device.
Meltdown & Spectre
On January 29, 2018, Apple has confirmed that Mac and iOS were affected by vulnerabilities in ARM-based Intel CPUs. This vulnerability allows the user to read Kernal memory and it can be exploited in Javascript in browsers.
Meltdown and Spectre take advantage of a CPU performance feature called speculative execution.
X-Agent
Last year in 2017 X-Agent malware was detected which was able to steal passwords, take screenshots, and reading the iPhone data stored on the Mac.
Fruitfly
Mac OS was affected by another malware named Fruitfly in Jan 2017, this malware found to be performing surveillance on the targeted network and was able to take webcam images and screenshots. It was also responsible for spying on the connected devices on the same network.
Apart from the above recent malware attacks, we have seen much other malware affecting Mac OS as follows.
OSX.Dok
Mac Downloader
OSX.PIRRIT
KeRanger
Macro viruses
Safari Get
A report from Malwarebytes indicated that Mac Malware has been increased to 270 percent between 2016 and 2017.
Now, it is obvious that the general perception of "Mac not getting Malware" is changed in recent years.
Mac OS do get malware and it may cause you data loss, identity theft, credit card frauds, OS damage, and network intrusion.
How to Protect Mac OS From Malware Attacks
Inbuilt Antivirus Engine in mac stops the download of malicious programs in the first place. If you download and try to install an infected program installer will show you a warning that this program may "Damage your Computer".
However, this warning comes with almost every third party application which is not published in the App Store, making it hard to differentiate between genuine and malicious programs.
Mac OS fails to stop Adware and PUP (Potentially Unwanted Programs), and these adware may cause you a hard time surfing the web and frequent Pop-Ups while you use your Mac.
Below are the security tips to avoid Malware attacks on your Macintosh device.
Make sure the Firewall is ON, you can turn on the Firewall by Going into "System Preferences" then select "Security & Privacy" go to the Firewall tab and turn it ON.
Keep your Mac up to date to latest security patches.
Avoid connecting to public Wi-fi.
Do not visit phishing websites.
Do not fall for scams and phishing emails.
Enable full-disk encryption better privacy and to protect your files from ransomware and data thieves.
Do not install the crack, keygen, or patches to any software.
Make sure Flash and Java are up to date.
Disable Automatic Login.
Disable Remote Login.
Create a standard user account (Non-Admin) for general usage.
If possible, Use VPN services for secure browsing.
Does your Mac Need Antivirus Software?
Many Mac users are still misbelief that "Macs do not get viruses," which is entirely wrong, Mac does get Malware, however, not all Malware are virus, there is the difference between Malware and Virus. Mac Malware does not fit to be called a Virus, Virus is often taken as a general term to describe any external threat.
The new and advanced Malware can easily bypass Mac's inbuilt security which may possess different threats to your computer.
Also, it is not possible to stay cautious every time you surf the web or install any software or do different computing tasks, as MACs are made to provide you fast and reliable computing operations.
Rather than checking every software, website, email, and file manually why don't we automate it by installing a trusted Antivirus Software for Mac OS.
Recommended Antivirus Software for Mac
Not every antivirus company makes a copy for Mac users so it is hard picking the right one.
You can get a free Mac antivirus but free antivirus comes with limitations, as you may have noticed that most of the free software for Windows PC is paid for Mac users.
According to AV-Test Bitdefender Antivirus performed better than other Mac Antiviruses like Avast Mac Security, Intego Mac Internet Security and, Kaspersky internet security.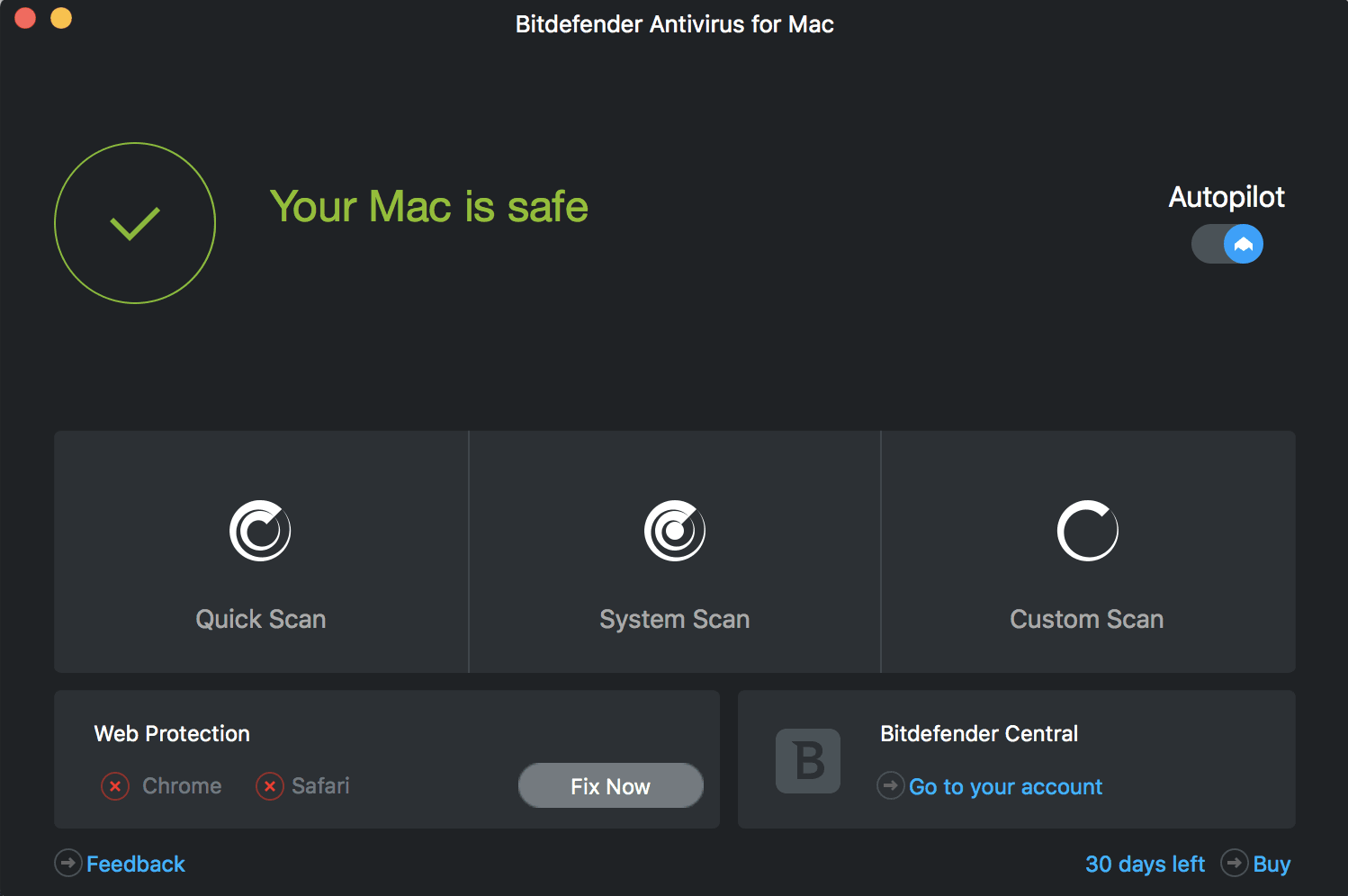 Bitdefender is a lightweight Antivirus that does not affect the Mac performance and provides protection against all Mac threats.
Key Features of Bitdefender for Mac
Protect your Mac from almost all known Malware, and antivirus definition keeps updating to counter the latest malware.
Protect your Mac from Ransomware.
Block and remove unwanted adware.
Fast scanning.
Almost zero impact on Mac performance.
Protect your data from malware that try to encrypt your data.
Real-time protection keeps your Mac safe without user interference.
Browser extensions to protect browsing and malicious contents.
Easy to use UI.
Cloud-based antivirus engine to provide instant protection.
Having a good antivirus keeps you worry-free and you don't have to manually check for all programs and files.
Bitdefender does the same job since it has been tested to provide top-notch security to Mac devices it is recommended to install it.
Final verdict
The perception of Mac not getting malware and sandboxing of apps is changing after looking at the recent malware attacks. The new and modern malware can affect your Mac and may cause harm like it does to Windows PC. Now, It is evident that Mac Need Antivirus Software.
No doubt Mac's inbuilt security is better than Windows, but malware can skip the inbuilt security, so installing an Antivirus gives you peace of mind from all external threats.
Also Read –