We don't take Internet security seriously unless we get hacked, lose money on the internet, or get scammed. Users need to take Internet security and privacy seriously before any mishappening.
There are thousands of scams running on the Internet. You may not find all the security issues and the ongoing scams but there are certain checks that will help you to identify a potential scam.
The Internet security issue is a common online threat but the social networks are also filled with scammers and cybercriminals.  One of the most powerful innovations in the short history of the Internet represents the emergence of social networks. which has expanded even more opportunities for communication between people, no matter where they are.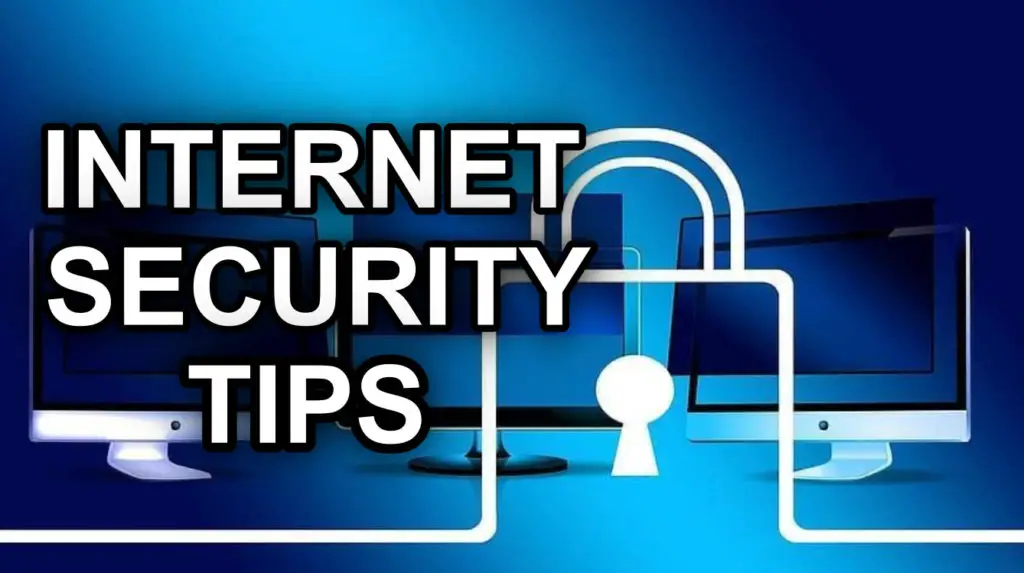 Some Internet applications have led to difficulties with privacy, opening up debates about whether social networks are actually of commercial interest. Or creating new communications and connecting people around the planet.
The privacy of the individual, on the other hand, encompasses a whole range of different rights. But the part that is most exposed to abuse via the Internet relations of personal data.
Risks of misuse of personal data relating to identity theft, misuse of data on personalities, making purchases online, and misuse of personal data for commercial purposes (unauthorized sale, unwanted "spam" emails, etc.).
[toc]
Internet Security Tips For Every User
Prevention is better than cure and it applies to the Internet as well. Here are some important tips every Internet user should know.
1. Social Networks & Their Impact (Advantages & Disadvantages)
The advent of the Internet and social networks has had multiple effects on modern life. And the development of specific forms of crime, which are reflected in the misuse of information and communication technology and systems.
Cybercrime is the most common form of transnational crime. It is by its social and economic features significantly different from traditional and organized crime.
Such crime and abuse of social networks, as deviant behavior and part of cybercrime, characterized by a high degree of anonymity of the perpetrators. The constant availability of the victim, and victimization large-scale, multi-jurisdictional nature, difficult work of law enforcement agencies, gathering evidence, adjudicating, and punishing.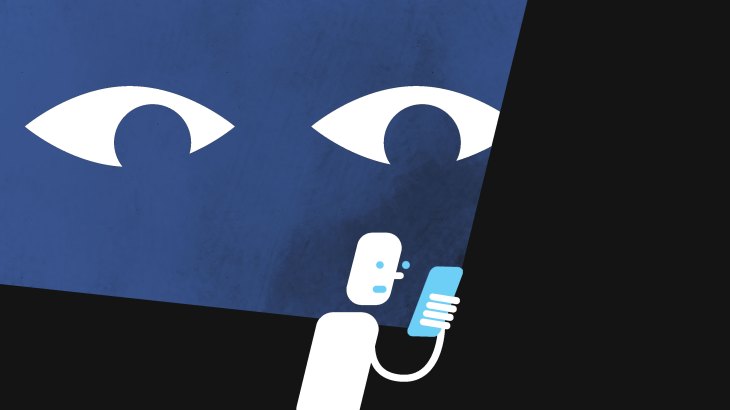 Social networks on the Internet, as the most widespread and most popular way of communication in the modern world. It has led to it being private life has become an integral part of public life and that there is no guaranteed privacy for data posted via the Internet and social networks.
There is a serious lack of use of social network's high exposure of users to various forms of abuse.
The benefits of accessing the Internet and social networks are reflected in greater opportunities for information exchange. Social integration, personal and professional promotion, meeting people of the same understanding and interests.
Gaining profit based on successfully realized communications, construction business connections, etc.
Privacy has taken on a new dimension, a new concept, that is information privacy, which refers to the collection, processing, storage, and sharing of data about the individual.
2. Internet Securely & the Importance of Passwords
The basic rules for protection and security on the Internet start with setting guidelines when using the Internet for whatever purpose you are accessing the Internet.
If these guidelines are followed and the rules are followed, the risk of internet violence and exposure to the computer system is significantly reduced. Also, you need to be familiar with the rules set by your ISP.
Use different passwords for different accounts you have online. Never give people you meet online your personal information, home address, phone number, or the name of the school you attend.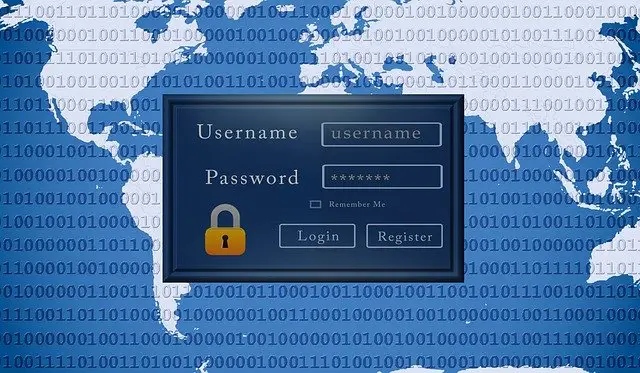 When using the internet, it is important to know that once you post your picture or video on the internet, it ceases to be your property and is no longer under your control.
Anyone can see and abuse a picture or video. To people you only meet online, never make live appointments. Always keep in mind the possibility of misrepresentation.
Passwords are a very important factor on the Internet. They should be strong and complex and have uppercase, lowercase letters as well as different characters.
Use different codes for different platforms. Don't tell anyone your passwords. The issue of privacy and data protection on the Internet in the past few years has not only not lost its importance, but has been raised in an increasing number of situations that go beyond the websites themselves and various activities on the web.
The protection of personal data, from the use of cookies to images, opinions, and attitudes, has become too complex a problem for most people to deal with fairly.
This is not helped by the fact that hiding user data is not in the interest because they use that data to offer targeted advertising to large and small entrepreneurs and factories. The main reason you can use sites at all is that they sell advertisers access to you, and your interests and habits.
3. Two Factor Authentication & The Importance of Password Security
Another Internet security tip is to use two-factor authentication. Nowadays, a combination of two types of authentication is increasingly practiced, i.e. supplementing something we know (password) with some other code that we will get through something we have (mainly via a mobile phone).
We will briefly present how a two-tier authentication system works. When you enter your username and password when logging in to a site, in the next step the system will freeze the login process and send a unique code (which usually contains several characters) to your mobile phone.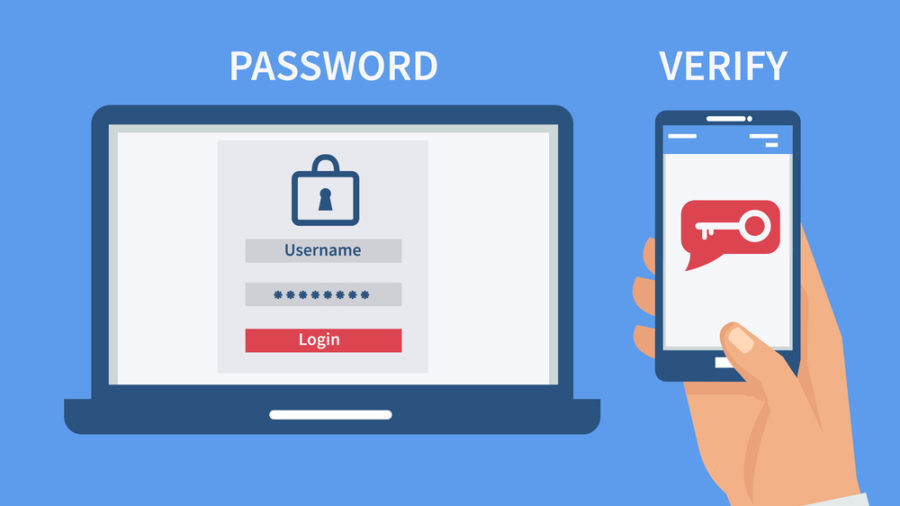 Only when you enter the received code in the appropriate field, the application process will be completed and you will get access to the desired site. So, if someone reveals a valid password, they will not be able to log in without a code from your mobile phone.
If it reaches your phone in some way, it will not be able to log in without a password. This method of authentication is certainly better and more secure than the traditional one.
You can use Google authenticator or Authy to create 2-factor authentication on the supported websites, also, some sites offer 2-factor authentication via SMS.
4. Use Password Managers
Over time you may have created several accounts on different websites but did you use the same password on many websites? If you use the same password for multiple accounts then if your password gets compromised then all other accounts would be a risk.
You should use a different and complex password on each website but the problem is we can't remember all the passwords. So you can use password managers like  Keeper Password Manager & Digital Vault.
It would remember all of your passwords and you just have to remember the master password.
A password manager would help you to avoid repeating passwords on different platforms. However, the most common question encountered when it comes to such software is "How to trust them, their storage method, and master passwords?".
The answer to this question separates good from average (or bad) solutions. Keeper Password manager, as one of the most popular password managers, convinced users of the "power" of KeeperChat, an encrypted messaging platform, Admin Console, and many more features that provide you with better security.
This tool also explained the process of "masking" the password as well as the way it stores data within the service itself. The user interface is very easy to use. Password managers are the right solution to security problems.
Stay carefree and use them. Some of the advantages are the self-filling of forms or files, very strong passwords, and very high security.
Nowadays, when we mostly store data in digital form, the question arises as to which software companies are trusted the most. As it is known that everyone was compromised at a certain moment, the decision is still left to the individual.
5. Avoid Saving Passwords In Browsers
We often tend to save the passwords in the browser itself, popular browser like Google Chrome, Safari, and Microsoft Edge offers the user to save their password in the browser.
If you are serious about internet security then don't use browsers to save important passwords. Browsers may offer you to save password then click on "Don't Save".
For example, if you save the passwords on Google Chrome then if someone accesses your computer they might sync those passwords in their Google account. I did this experiment and found saving passwords on browsers is risky.
Also, these passwords are kept in a database inside your computer, an advanced user may copy the database and extract the information. This process is tough but not impossible.
6. Stay Away From Software Cracks
The best way to lose your passwords and banking information is to download and install a software crack or patch. Do you want to use premium software for free? A quick Google search would land you to such websites that offer premium software with its crack.
Nothing comes for free you have to pay the fee either way. For example, you may want to download the full version of Adobe Photoshop but without paying the high price for the software. You can download it's crack and use the Photoshop application for free.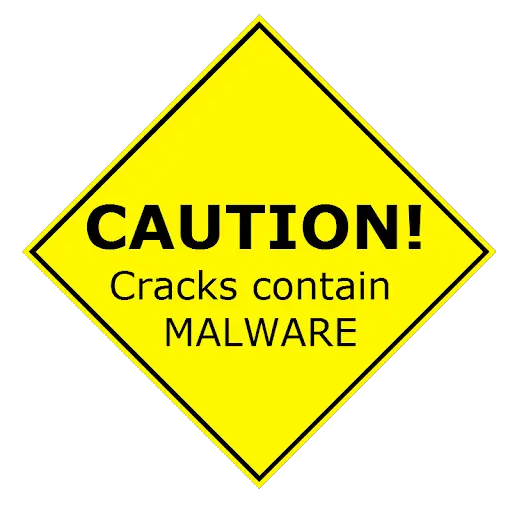 You won't even notice anything wrong with your computer. But these cracks are bundled with keyloggers, trojan agents, and other types of malware. They may snoop on your computer activity, steal passwords, and banking information.
I am not stopping you to use the license keys you found online, but do not install any crack or keygen. Always keep a good antivirus installed on your PC.
Above are some PC and Internet security tips but there are tons of scams are present online. Apart from keeping yourself secure, you should keep an eye on the scams, here are some common internet scams you should aware of.
7. Don't Reply To Spam Emails
If you are reading this article then I am sure you would have received spam emails offering you money and some lottery scheme. A new user may fall for this scam and lose money to the scammers.
There are millions of reported cases across the world, in the early days of the Internet many people fell for such scams that claim to be legit. Nigerian Prince Scam, Coca-Cola Lottery Scam, Mystery shoppers scam, and foreign lottery scams are well known to the public.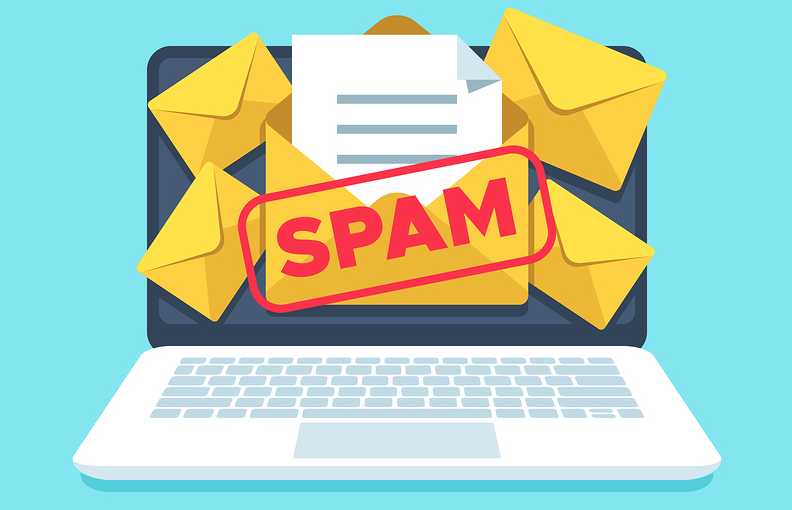 But the scammers are rising and using newer tactics to lure you into their fraud scams. Always verify the credibility of the person and the website before participating in any lottery scheme.
A simple Google search would reveal all the details about them. Also, check the who.is record of the website, ask questions on forums, and question-answer sites like Quora.
8. Don't Buy From A Random Website
You may have seen ads on Facebook and Instagram about different products most of them are legit, selling you their products but there are sites that offer their product at a dirt-cheap price.
If you come across any such site where the price is much lower than the market price then it may be a scam. They won't ship any product but just want to collect your credit card information.
Always verify before making payment that the shopping site redirects to the payment gateway before asking for credit card information.
For example – Lets you are shopping on "amwesome-deals.com" and while making the payment if the sites stay on "awesome-deals.com" then don't provide card information.
Make sure you are entering card information on CCAvenue or the selected bank's payment page. Check the URL in the browser to verify. Also, check for the green HTTPS sign on the address bar.
9. Avoid Paying For Discreet Services
Internet is full of scams, if you are a frequent user of social sites like Instagram and Twitter then you may have come across users who offer discreet services on their profile.
A common bio would read "DM for fun", "Pay For Fun" and many others. These are mostly female accounts trying to attract users and would convince them to send their photos, videos, or live chat sessions for money.
Not only on social sites, but there are also tons of other standalone sites that offer discreet services to users.
Never ever pay to such users or on the site, if you pay then you won't get anything in return. Forget the "FUN" you are looking for, you would get a headache instead.
You will lose your money, payment information, or expose your phone number and email. Even if you get the "FUN", they may record the live session and blackmail you later to extort more money.
10. Maintain Social Distancing With Quick Rich Schemes
Did you find a person claiming to be a master of trading? OR a person selling you a premium course to make millions in few months?
Just think, if they are so smart then they would be busy making money not selling their secrets. These people would do anything to sell you their course or ask you to join their Telegram or Facebook groups.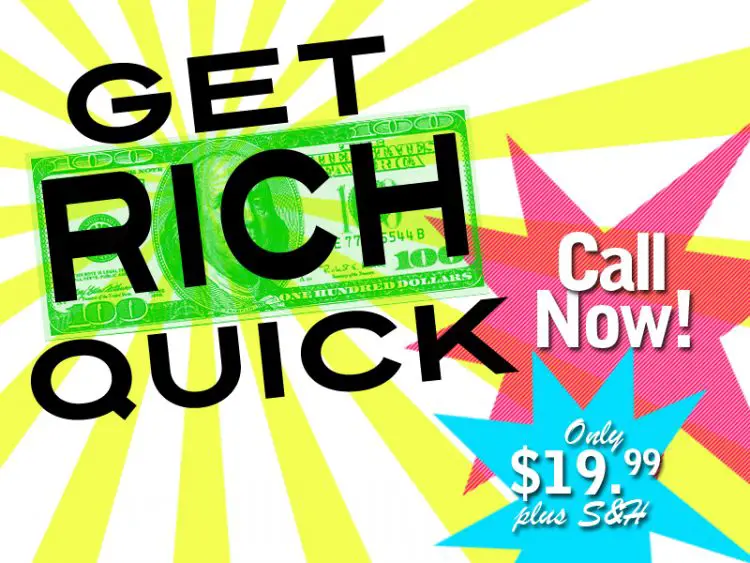 Their ultimate goal is to take your money and provide you some documents that won't make you rich. They will show off money, cars, house, their holiday and party photos but that is just to create a phycological effect on your mind.
They want you to think if you enroll with them you would live their lifestyle as well. Never pay for such people who are bragging on the Internet. Not to forget there are some genuine people as well but they won't claim to make you rich.
Conclusion
You should take Internet security and privacy seriously. Your security is in your hands then don't let anyone access your private information. However, when you signup with trusted sites they keep your data on secure and encrypted storage.
Before filling any signup form check the credibility of the website. Always use password managers to keep unique passwords to each website. Also, check every website where you are making payment.
Keep yourself updated with the latest scams on the Internet. Avoid oversharing on social media, software cracks, and don't fall for cheap schemes.
These were important internet security tips but there are many security issues and scams going on. You just have to follow the above checks to stay safe and secure.
Also Read –