Convenience is why you would prefer to spend thousands of hard-earned dollars to buy a Mac.
To further enhance this comfort, Eltima software has introduced CloudMounter that allows Mac users to mount their cloud storage services such as Dropbox, Google Drive, OneDrive, or remote servers such as Amazon S3 with custom server endpoint, FTP, FTPS, SFTP, WebDAV, OpenStack Swift, Box, and Backblaze B2 onto a single and easy to use interface that is CloudMounter.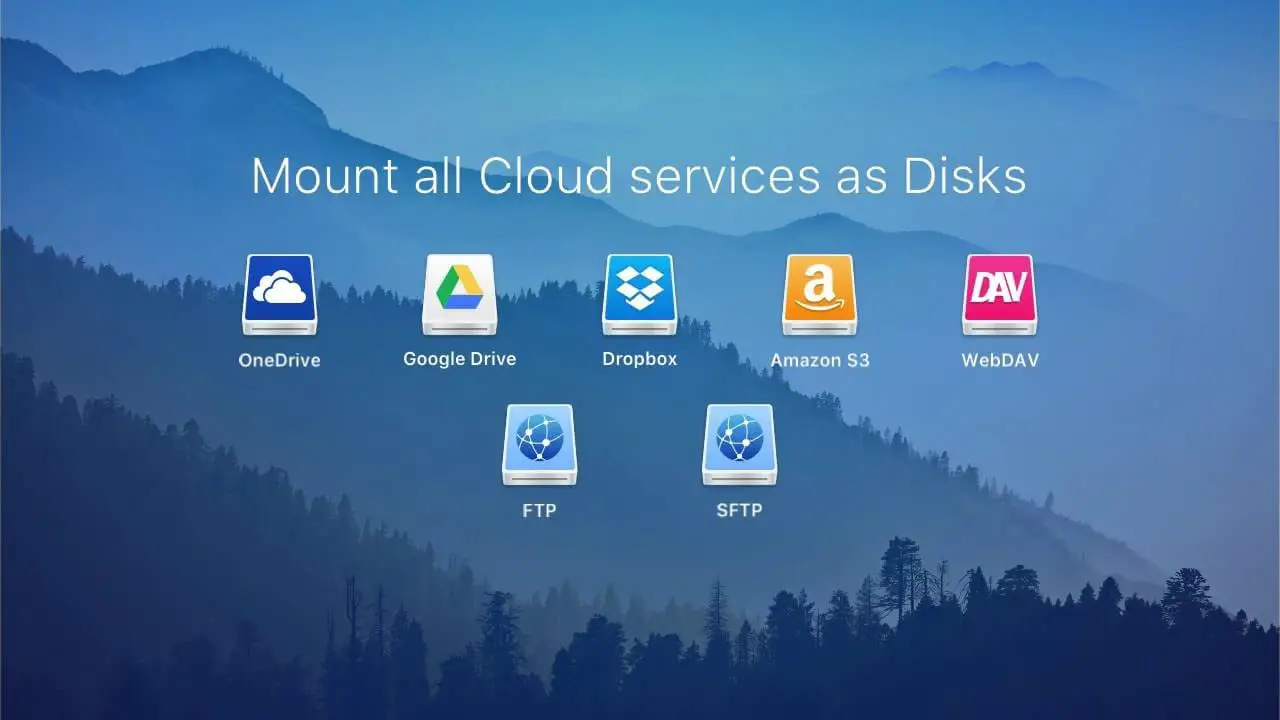 CloudMounter Review
This CloudMounter review article will guide you on why you need to mount and encrypt cloud services as a local disk on your Mac device.
Using CloudMounter you can access your files stored in different cloud storage services like Dropbox, one drive, etc.
Many of us use more than one cloud service since every free cloud storage has limited space for free plan users, accessing them one by one is hard and hectic, Cloud Mounter eliminates this limitation by mounting most of the cloud storage services as a local disk.
Most of the Macbooks have limited SSD storage which gets full even with limited use, so we need to store files on the cloud, and to easily access them CloudMounter is the solution.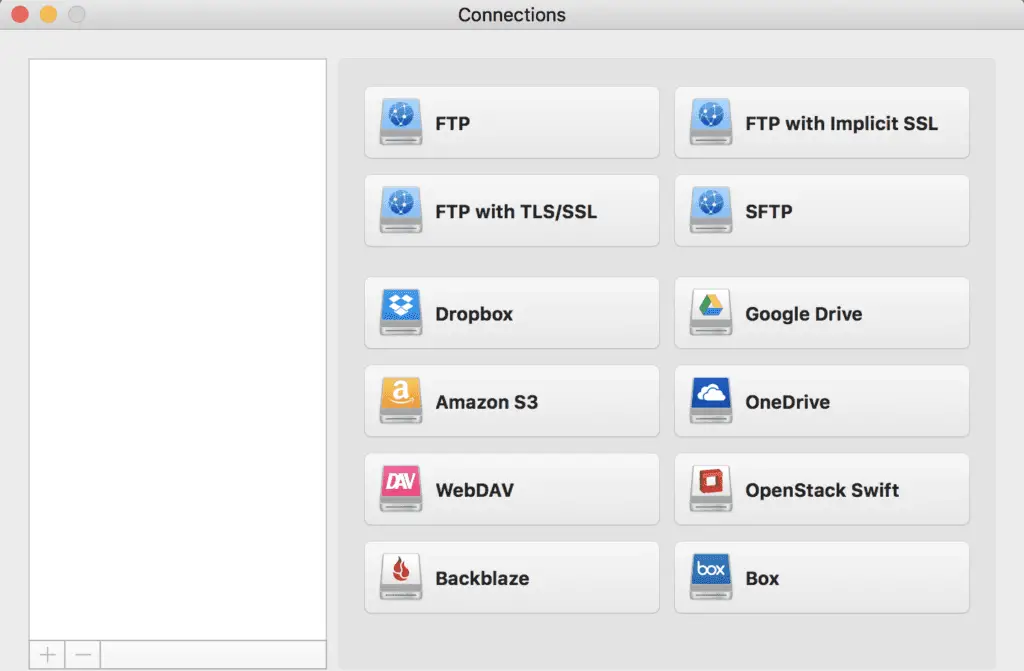 What's particularly interesting about this application is that it offers seamless integration with cloud storage services that you can mount to your computer as a local disk without actually utilizing any of the hard disk space.
Who needs CloudMounter?
If you believe in portability and have a Mac SSD drive with extremely low capacity, instead of an HDD then you should really use CloudMounter.
Although even with a lot of hard disk space, it is never a good idea to use the local disk space when you can store all the essential files onto cloud storage services or remote servers and have access to them on the go.
Salient Features of CloudMounter
Drag & Drop functionality:
Just like any other file that you drag & drop between folders, CloudMounter works in exactly the same way.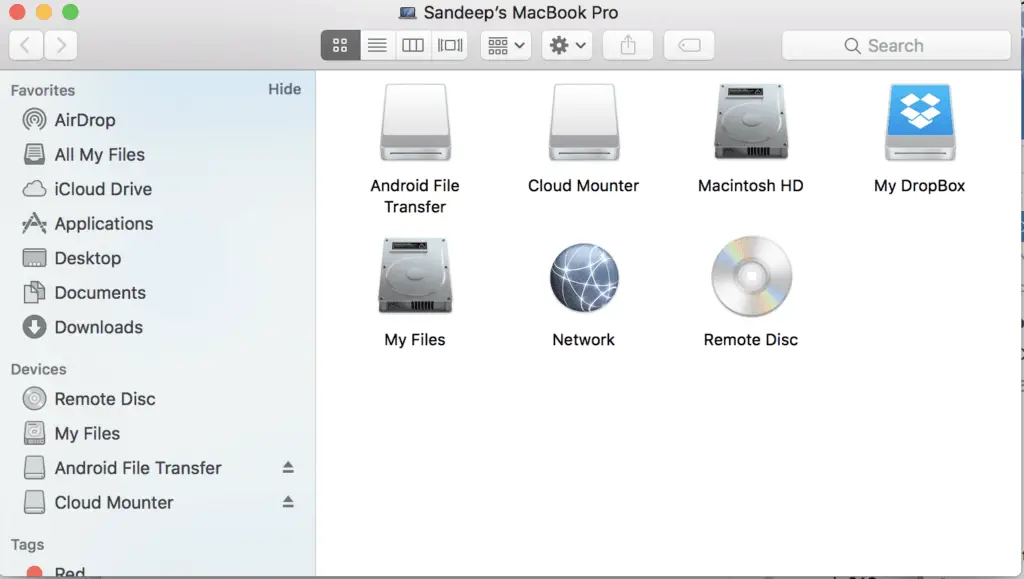 Credential storage in macOS Keychain:
Once you install and login with your credentials to the respective cloud storage services or remote servers, CloudMounter does not save your login data, which means more security for you.
In fact, you can find this login information safely locked up in the macOS Keychain. Moreover, once you log in, CloudMounter remembers your settings and auto-mounts these drives after you restart the system.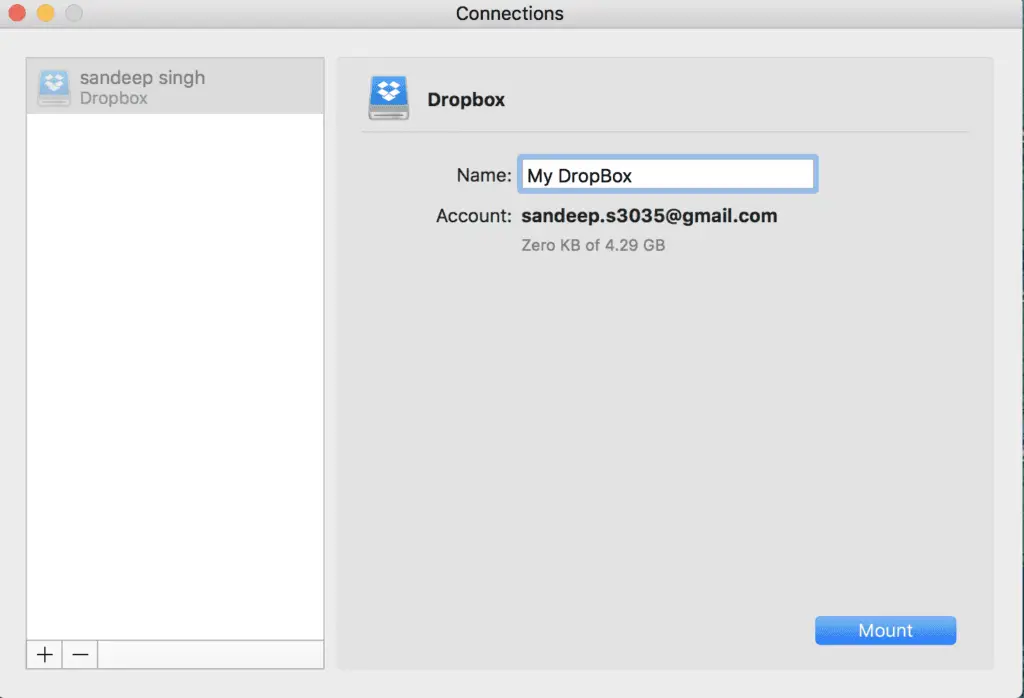 Enjoy additional security with data encryption:
An exclusive feature offered only for Mac users is the possibility of data encryption three main cloud storage services Dropbox, Google Drive, and OneDrive, with free encryption for each one of them (one account for each of the three cloud services).
By encrypting files with a single click, you can make your documents, photos, audio, and video files unreadable to others who do not possess a decryption key. This also throws a safety blanket for all the essential files locked away in cloud storage services or remote servers.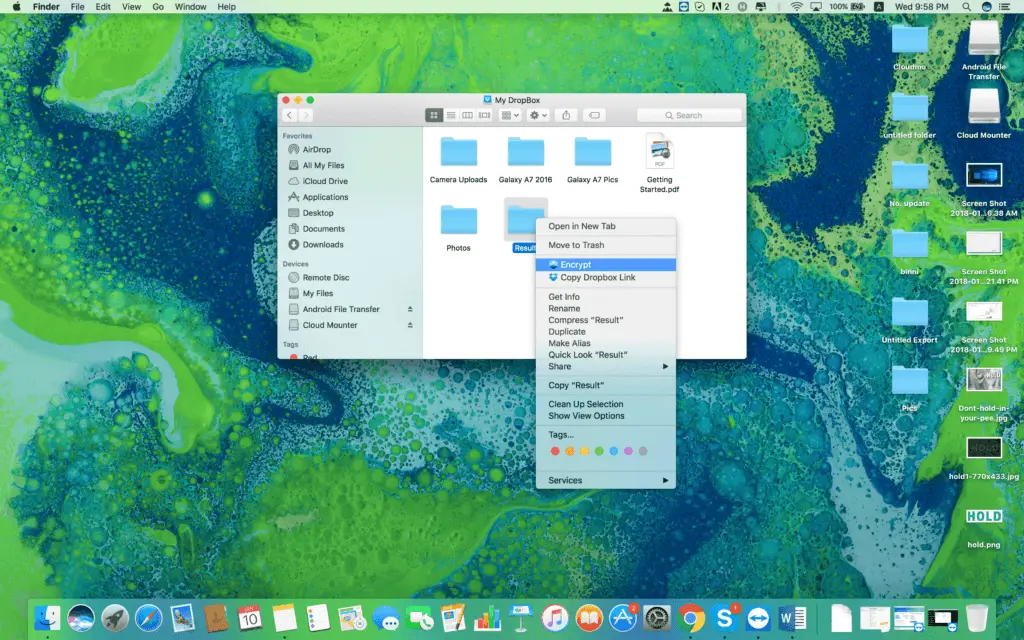 Final Verdict:
CloudMounter is the final answer to the growing concerns about secure file storage on cloud services.
Its data encryption is rated as one of the best in the industry.
The encryption capability is so strong that anyone without a master password trying to gain access to the encrypted files whether on a browser or native client will not be able to view the content whatsoever.
Its ease of use explains why an increasing number of Mac users are signing up for the whole ride.
You can also own CloudMounter and extend this security to all of your company's or family's files and safeguard personal data for only $44.99 that is a website version and comes with a Lifetime Upgrades Guarantee.
If you want to download the Mac app for OS X 10.10 or later, it is readily available in the App Store with either one of the available subscription types:
Standard with a 3-month subscription for $4.99
An economy with an 11-year subscription for $14.99
Eltima Software, the makers of CloudMounter for Mac, has a staggering record of 15 years developing useful tools for Mac users.
They have also developed a CloudMounter for Windows version that is available for download through the official CloudMounter website, although the encryption for the Windows version is still under works and will be implemented soon.
Also Read –