Update: The article was originally written for the great suspender Chrome extension. However, it is now removed from the Webstore due to malware and malpractices.
Google Chrome is the most popular browser of all time, it is hard to switch to other browsers once you liked Chrome. Apart from faster experience chrome has great UI which makes it more convenient for the users.
But if you keep opening more and more tabs or new windows then it becomes slow and sluggish. Opening too many tabs takes more system resources resulting in slower browsing speed.
However, memory usages totally depend on your browsing style. Tabbed browsing on computers having less RAM like 3 -4 GB is the real pain. You may face different issues and errors while you perform tabbed browsing.
High memory usages may cause chrome to get hang, crash, aw snap, and other kinds of errors.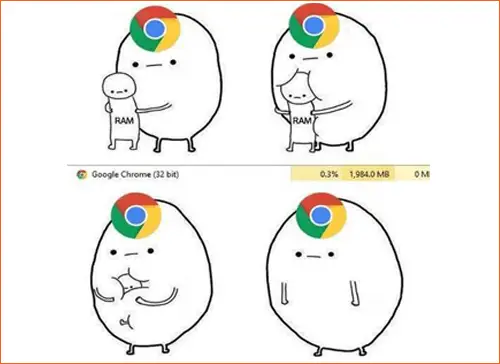 While searching for different topics, particular information, completing assignments we all open too many tabs on Chrome which sometimes takes much time to load or freezes up the entire browser and most probably you get an error that Google Chrome is not responding.
"The great suspender" was an ultimate extension to reduce the memory and CPU usages of already opened pages but now they are gone for good.
The Great Suspender Alternatives
Here are some of the top alternatives to the great suspender.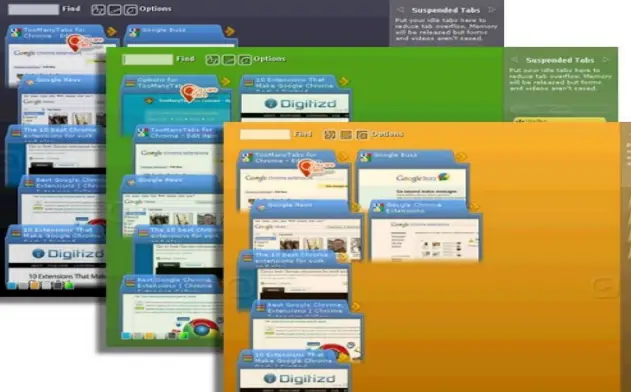 One of the top alternatives to the great suspender to make tabbed browsing easier. It has features to manage your tabs and reduce tab overflow.
It has the following features:-
Backup un-intensionally closed tabs from Chrome local storage.
Instantly search for tabs.
Tab sorting by domain, time, and title.
Preview tab content.
It can suspend idle tabs to save system resources.
Remember recently closed tabs.
Tab hibernation is another extension to free RAM memory and CPU on your computer by suspending the unused or idle tabs. The extension works great but it was updated in 2013.
Though, it works really great to date.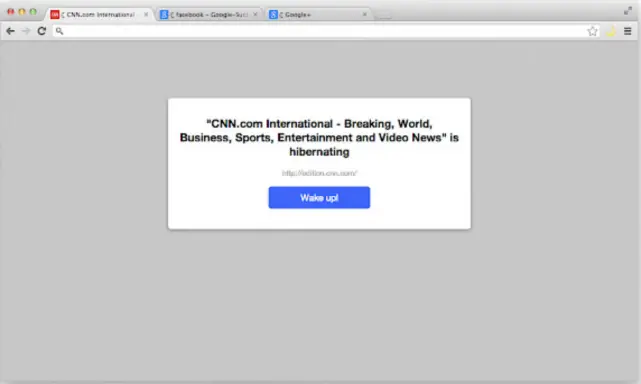 It is useful when you have tons of Google Chrome Tabs open and slowing down the Chrome.
With over 2 millions install, OneTab is another alternative to the great suspender. It is helpful to reduce memory usages and declutter the tabs. The way it works is quite impressive.
If there are multiple tabs open then just click on the extension icon and it will convert them to one tab. There are websites that usages tons of scripts, OneTab can reduce the CPU-intensive scripts to save resources.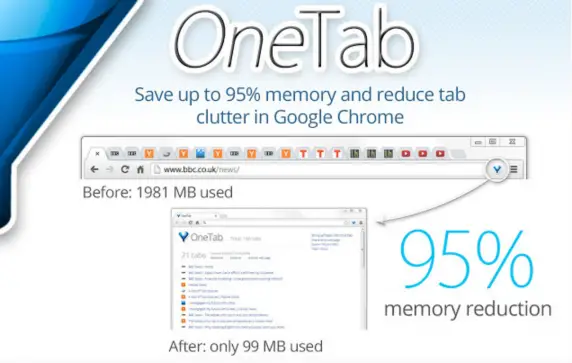 Users have reported that it helps the computer to wake from sleep mode quickly.
How to use these plugins to reduce memory usages
You can install any of these extensions as per your choice, or you can check them one by one and find which works best for you.
After adding the extension it starts working automatically, you just have to click on the extension icon. You can pin the shortcut to the chrome option bar/
Some extensions offer you to whitelist a website if you don't want to suspend it. Check the extension settings to find more options.
Adding these extensions to Chrome helps you to do tabbed browsing without using high system resources, and these extensions take negligible system resources themselves.
Also Read –