If you use the Google Chrome browser for your workflow and other internet surfing, you can get an enhanced user experience using Chrome Extensions. Undoubtedly, Google Chrome is one of the best internet browsers out there. Because of its seamless interface, integration with Google Apps, and excellent compatibility, everybody prefers to use it even when it is known for its notorious reputation for consuming memory. 
Google Chrome also allows you to use extensions that improve your browsing experience. Today, we will list the five must-have Chrome extensions from which every Chrome user can benefit. 
What Are Chrome Extensions?
In technical words, these programs are built using web technologies like HTML, CSS, and JavaScript. They enable you to customize the Chrome browsing experience.
You can install them on your Chrome browser to change or get more functionality from your browser. 
Top 5 Google Chrome Extensions
If you have visited the Chrome web store and got confused about which extension to install, here is the list of the top 5 google chrome extensions for the normal internet user.
Ad Block
This extension is able to block ads on different websites and also can block video ads on YouTube and other video hosting sites; people are claiming that it is killing the free web, yes it is killing the free web if it blocks all ads on the site, how is the website owner going to earn this discouraging both publisher and advertiser, Some claims that it is the best way to get rid of bogus ads and pop-ups which keep on appearing on the web, it provides you safer and faster web browsing.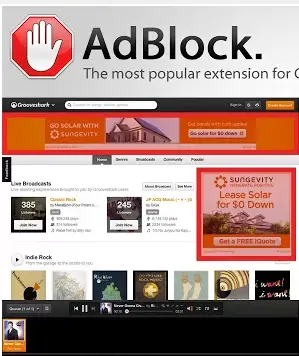 Grammarly
If you write or send professional emails frequently(covering almost all working professionals and students), then Grammarly is a vital extension that you should have. It is a lifesaver as it corrects all your text's grammatical and punctuation mistakes. 
The tool highlights the problematic area and also briefly explains its reason. You can use it to convert all of your grammar mistakes. The free version is more than suitable for most users. However, if you are writing professionally, you can also get the paid version.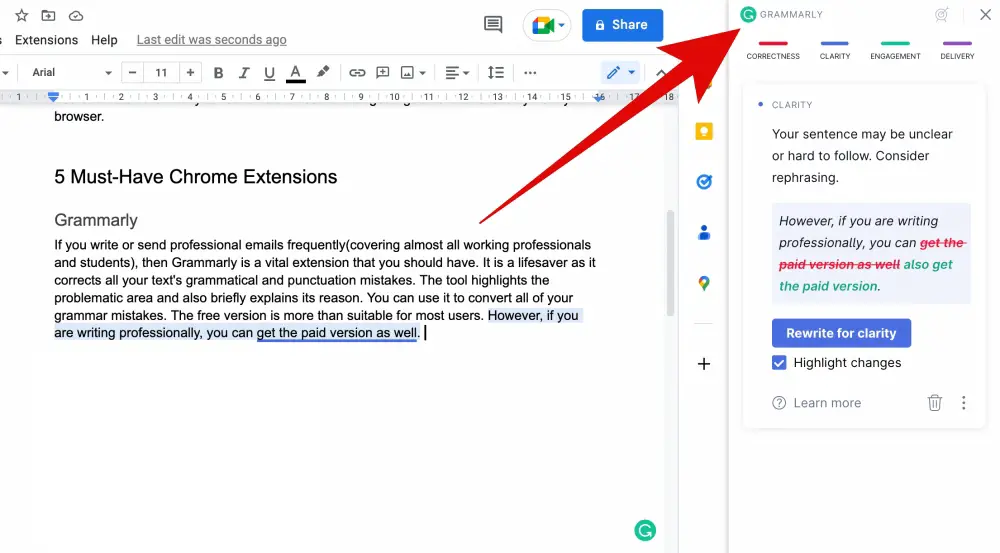 HTTPS Everywhere
There are a lot of bad actors on the internet; the farther you stay away from them, the better. People usually install malicious code, viruses, and other bad stuff when they visit an unsafe site. This is where the HTTPS Everywhere extension comes into play. 
It switches all the sites from the "http" to the "https" protocol. This provides better encryption and security for the users. So if you visit many sites daily, make sure to have this extension installed on your Chrome browser.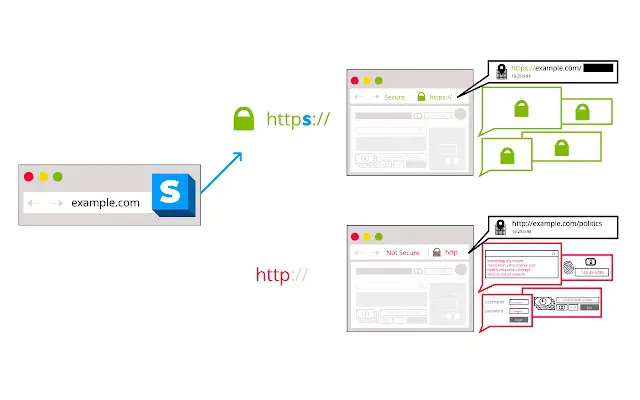 I don't care about cookies
Most people are often unaware that many sites collect unnecessary cookies from them. The worst ones are tracking cookies that store user information from any user who visits the site. Websites share these cookies with advertisement companies to send targeted ads. 
With stricter privacy laws, many websites ask about your cookies preferences, but doing it repeatedly is a hectic task. So you can use this extension to manage your cookies preferences automatically. It is simple yet quite effective, and you should use it.
Download I don't care about cookies
Speed Test
If you do tasks that require high-speed internet on your PC, then it is always vital to know the internet speed before you begin the task. Having a good internet connection is critical whether gaming, streaming, or meeting. You should have a Speed Test extension on your Chrome browser. 
Speed Test by Ookla is one of the most reliable and advanced online speed tests. Having an extension of it helps you to check the internet speed on your PC every now and then. 

Final Thoughts
These are the must-have Chrome extensions on your Chrome browser. Extensions like Ad Block and Grammarly add more productivity to your workflow. At the same time, other extensions enhance security and privacy. Make sure to use them and have an improved user experience. Which Chrome extensions do you use? Do let us know in the comments.
FAQs
Q: What are Chrome Extensions?
A: Chrome Extensions are programs built using web technologies. You can install them on your Chrome browser to change or get more functionality from your browser.
Q: Are Chrome Extensions Safe?
A: Most Chrome Extensions are safe, provided you only install them from the Chrome Webstore.
Q: How to protect from a malicious extension?
A: Never provide your login details to unknown sources and extensions. Always download them from the Chrome Webstore. If you notice any suspicious behavior on your browser or PC, uninstall them immediately.
Also, Read