Chrome Webstore is full of extensions for every purpose. You can find apps and extensions for personalization, accessibility, art & creativity Extensions, toolkits, games, digital marketing, social, music, business and many more.
Apart from that, you will also find tons of chrome extension to improve your productivity. There is an extension for almost everything you can do on the web except for illegal activities.
To help users to increase their productivity google chrome has pushed tons of extensions by Google and from third-party developers. Now, these days people use google chrome in a customized manner that makes their tasks really easy to do.
Best Chrome Extension For Productivity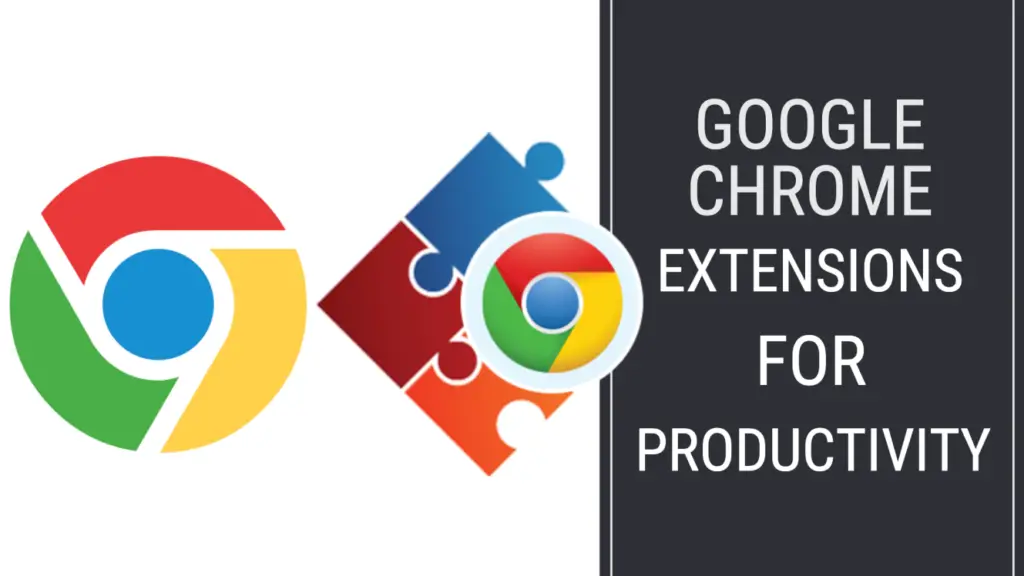 Using chrome extensions not only reduces unnecessary efforts but increase productivity as well. If you choose the right chrome extension for you then you can definitely utilize it at the right place and can expect desired results.
There are different productivity apps are available which you can use by login to those apps, but chrome extensions are easy to use and most of them are free.
So here are some of the top chrome extensions that will not only be productive but will let you become more focused and consistent in every manner.
If you are not aware of what Grammarly is I will let you know about the same. Basically Grammarly is a useful extension for chrome that helps in correcting sentences and grammatical errors that we often make while writing the essay, articles and any type of English content.
You can easily check your content and change in just a few taps. When you install this extension it works in every Google Chrome page like you are searching for anything or you are typing the content.
It auto-corrects all the grammatical mistakes in the Gmail, Linkedin, Google Search and everywhere else you write using Google Chrome. They offer their native apps as well that you can use on Microsoft word and other supported apps.
Features
Helps in correcting grammatical errors
Suggests better words for your content
Helps in Detecting Plagiarism
It helps in analyzing the tone of the article/ content.
It suggests misspelled and repetitive words.
Easy account login by installing Grammarly chrome extension.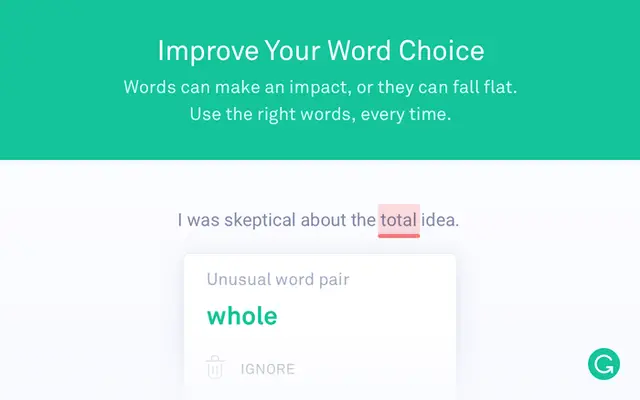 The free version offers basic grammar and spelling checks. You can opt for the full version which has tons of other features to make your writing stand out. It can suggest better words, active-passive voices, tips to improve the sentence, etc. Just give it a try you won't regret it.
Did you accidentally close the tab/chrome browser or computer got shut down unexpectedly? You may lose your work, then session buddy is a rescue.
This extension helps you in managing the tabs that are left open so that it can help you in clearing unnecessary opened things. The extension is very useful as it never lets losing the work that you are working on.
The tabs and the windows open are totally safe while using Session Buddy. It is an amazing session cum bookmark manager which helps you to recover the tabs which you loose unintentionally.
It keeps a track of all the activities you are doing and recovers the sessions you had to make which makes your search and work really easy. Session buddy chrome extension keeps a record of your sessions and improves your productivity.
Features-
You can automatically recover the tabs that were open earlier
It is easy to save opened tabs for later use.
You can manage tabs and bookmarks easily with Session Buddy.
You can easily switch your tabs and restart working where you left.
Easy to create sessions from a list of URL'S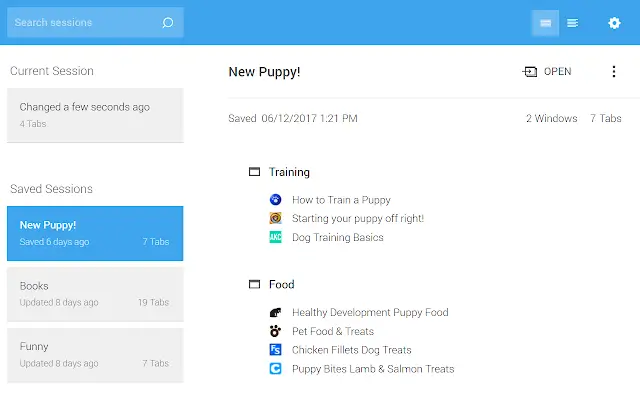 The meaning is hidden in the name itself, the extension allows you to stay productive forever and the owl keeps on following you.
The moment it notices that you are not being productive it attacks the page and then closes your tabs. It also blacklists useless websites on your computer and shows you the right direction to be productive.
Whenever you are on a certain website the productivity owl stays active on every site and it estimates the time you are spending on a site. The best thing is it auto closes a site if owl feels that you are overspending your time on a website.
Features-
It helps you in staying productive every moment.
It has a save for later feature that helps to save certain items for future purpose.
You can easily put useless websites in your blocklist.
The owl starts screeching at you when you interfere between the closing tabs.
it can block the sites that are not important for you.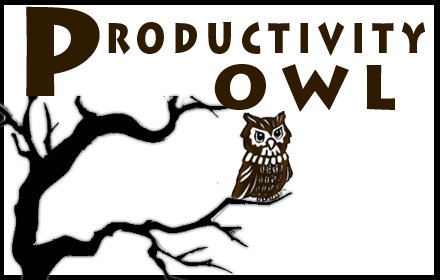 A handy extension that allows you to save the content that you are browsing or working on. The amazing thing about it is that after saving it you can read it later on your iPhone/ Android Device.
The best thing about using it is the content is easily viewable offline. Just like you can carry things in your pocket, the get pocket extension allows you to save and carry various websites and important links in it.
The commendable thing about using the extension is it works even if you do not have a proper internet connection.
You can save content from Reddit, Pinterest, stories from Flipboard and thousands of other websites which offer "Save to Pocket" button. Even if you don't find an option to save to pocket then you can simply copy the link to Pocket account.
Features-
The extension works even when you are offline.
You can view your documents anytime just by a one-tap click.
It comes with a premium version as well.
Perfect to use whenever you are traveling.
It works as a permanent library for your articles/content.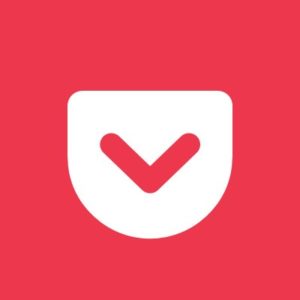 They also have premium services to create custom fonts, permanent library, unlimited highlights and many more.
Don't Forget to Read – How to Schedule Emails in Gmail to Send on Later Date
One Tab is another top chrome extension for productivity, with One Tab you don't need to worry about working while opening too many tabs, it is easy to convert all your tabs in one tab while you are using one tab.
You can restore all your tabs easily when you need to work on them. One Tab reduces the number of tab openings and makes using chrome really easy. It is a memory savor as it converts all the tabs into a single tab and it will also help in reducing memory issues with Google Chrome.
This extension does reduce the RAM memory usages by Google Chrome by combining the multiple Tabs into a single tab. It also reduces the scripts used by different websites and hence reduce the CPU load.
Features-
Convert all your tabs in one tab.
Easily Import and export all the tabs as a list of URLs.
You can create a web page from the list of tabs you save.
It is easy to share your tabs with other people.
Easy Drag and Drop of Content lists.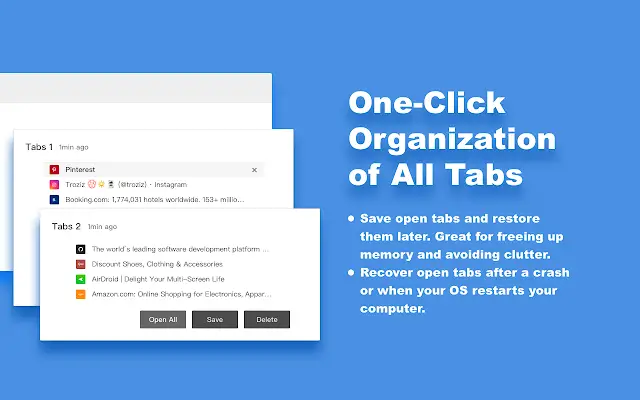 The extension helps in managing projects and track the work time with productivity. You can organize your client's work, their projects and complete them in the dedicated time.
TrackingTime helps in creating in-depth time analytics and performance reports that make tasks easy. It gives you the exact track of the working hours you spend on any website.
The extension suits the best for project managers and freelancers who want to plan the best time of their schedule.
Features-
Keep the proper track of your work activities.
It helps in creating analytics and performance reports.
Allows you to measure employee productivity
It helps in improving project budgeting.
It allows to exactly measure how much productive your employees are.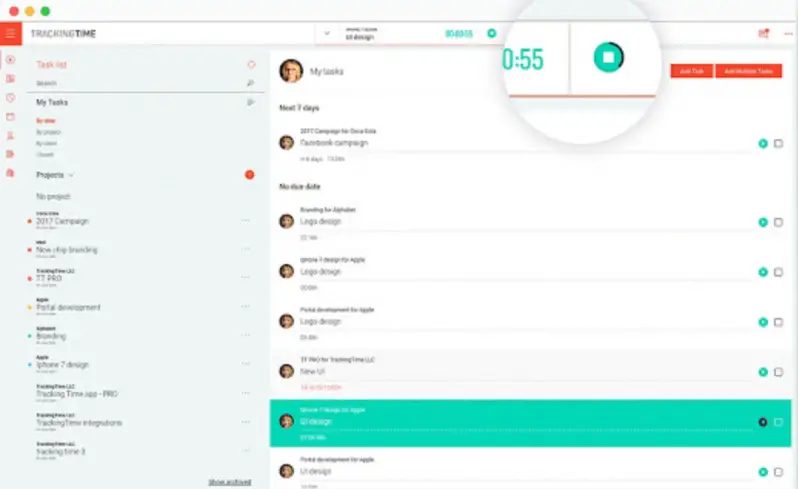 Trello is a project management software that provides crucial information in one place. You can manage the allocation of tasks, projects, and other details easily through the extension.
It is easy to manage small programs through the extension which helps in saving time. Trello tells you what you are exactly working on and create a lot of boards and easily monitor them.
You can allocate tasks to your team and can even track them in real-time. Trello is one of the best chrome extensions for productivity since you can manage your task easily without wasting time.
Features-
Enables users to access boards very quickly.
It is easy to create cards while using chrome extension.
You can search for boards without even opening the website.
It helps to link Gmail to Trello and access it with email as well.
Easy to upload attachments and files.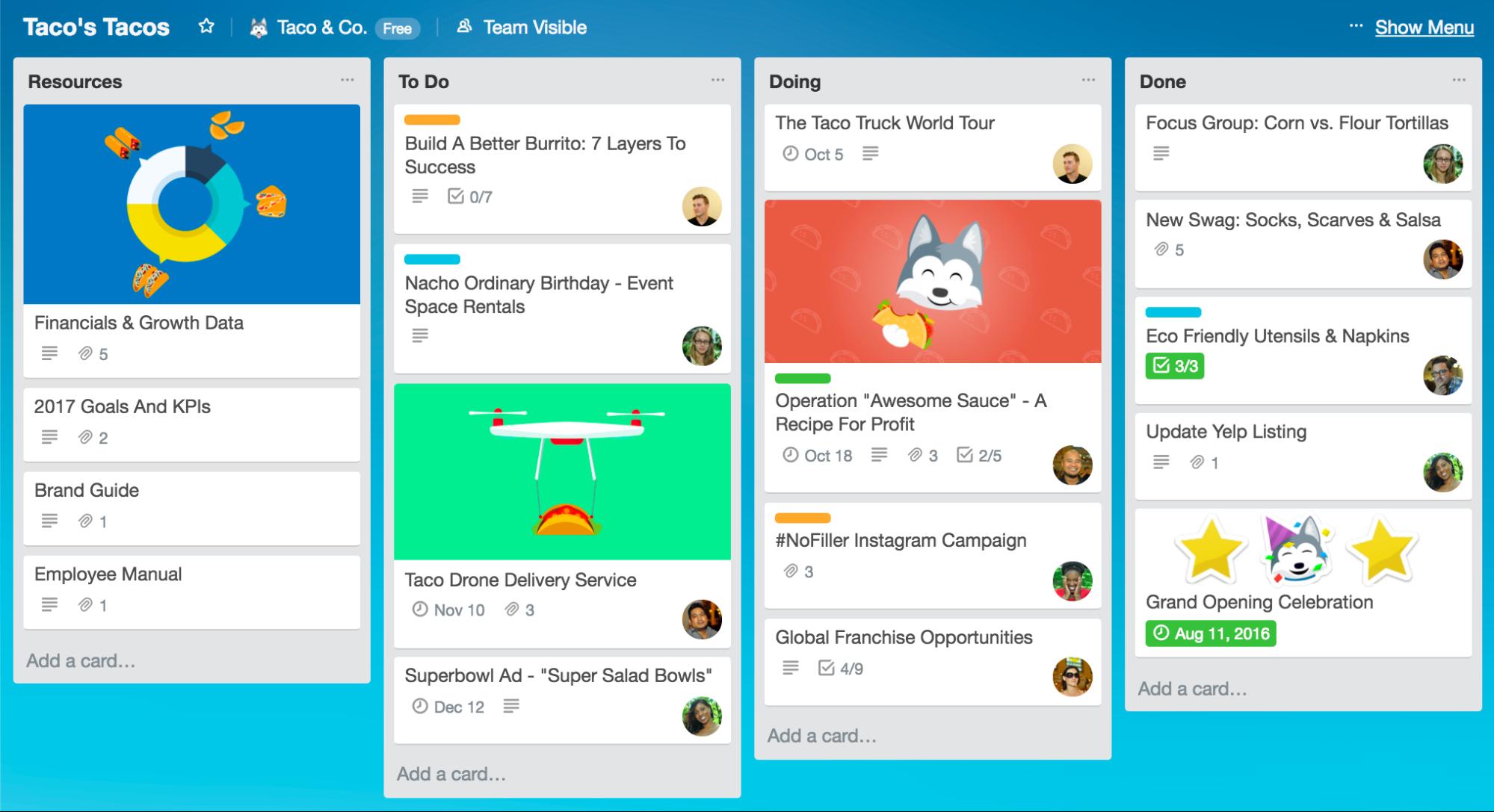 This one is really useful for Digital Marketers who are mainly into SEO. Checkbot is a known website auditor that ables to crawl more than 100s of pages in minutes. It is easy to detect broken links, HTML/JavaScript/CSS errors, redirects, duplicate titles, etc.
You can check everything from broken links, to duplicate and copied content on the website. You are free to test as many sites you want.
Features-
Quick and easy to install while using chrome extension.
It helps in detecting the technical SEO Bugs and errors.
You can do a proper site analysis and audit.
After fixation, it gives you instant feedback as well.
Easy share and export of reports and further data.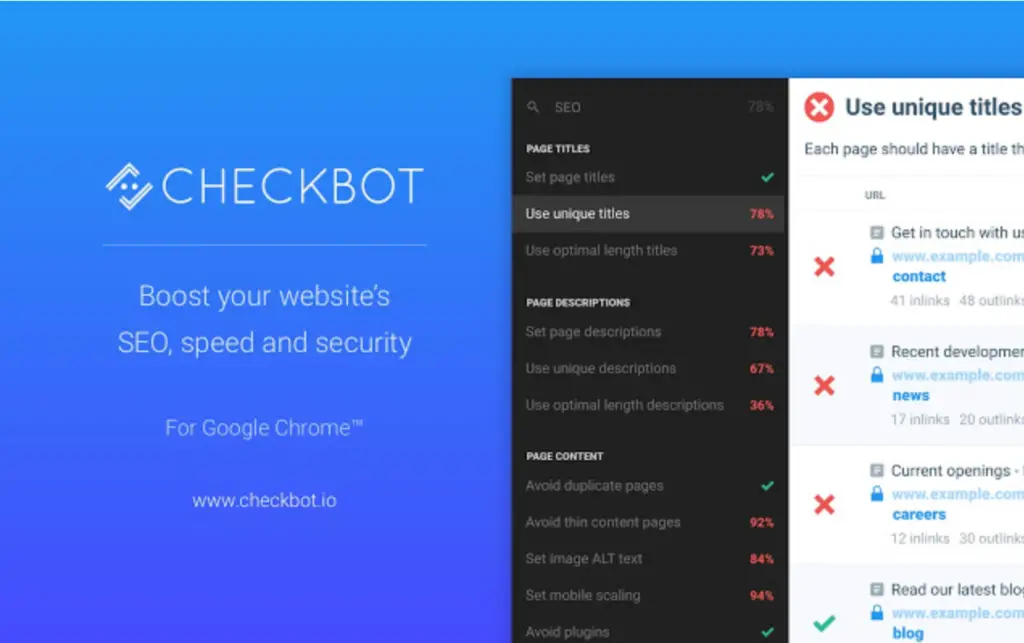 It is really a savior for the people who are bad at keeping passwords, the extension saves you from keeping the same passwords for every website.
Whenever you keep the same password for any website it will start showing error and will recommend you to change the password.
Just save all your usernames and passwords to the last pass and the moment you want to login to any other site it will automatically login you to that site. You just need to remember the master password for the Last Pass.
You would be able to login to any other site using your master password.
Features-
It helps in managing everything from a simple search
Add, edit, view, delete and organize your passwords anytime you want.
LastPass can be used on any computer, laptop, phone or tablet
It is easy to access anything on other devices when you save it on one device.
It maintains authenticity and online security.
It is an interesting productivity extension for chrome that transforms boring google pages into an interesting and attractive one. It brings out new inspiring photos daily and provides catchy quotes and wallpapers while working on chrome.
With the momentum, it is easy to track what you are doing and your to-do's and the best thing being it provides the reminder of the task you are into  everyday.
Features-
It gives you a new inspirational photo and quotes each day
You can customize your dashboard by hiding/ showing widgets.
It helps in setting your uptime and downtime with Balance mode.
It shows a bookmarks bar on the new tab when you open them.
You can check the weather and forecast report as well.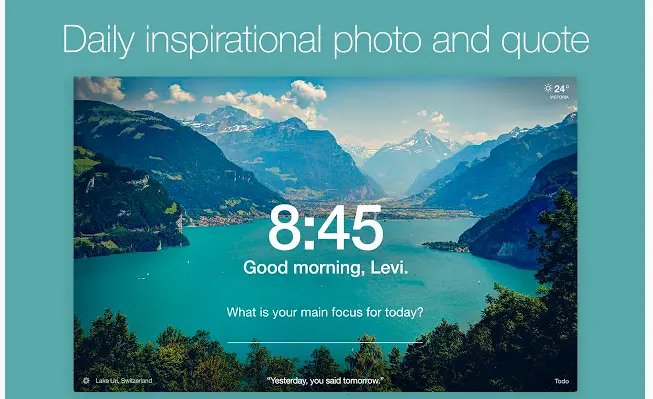 Working online is distracting, you can easily divert your mind to other things than being productive. Even if you are not working online then still these productivity extensions will help you to stay focused.
Some of these extensions will help you to organize your work in an effective manner so that you can work on a particular task. There are some other extensions available but these were our top pick for productivity extension.
Also Read –