Windows 11 23H2 Update: Windows 11 came with some significant redesigns and features that users loved worldwide. However, the following updates for Windows 11 have been pretty stale so far. But, now we have the Windows 11 23H2 update coming, and since it already came to the dev channel, we know some new features and design upgrades that are coming for Windows 11 users. 
If you are a Windows 11 user, this is the guide for you. We will discuss all the new features of the Windows 11 223H2 update. So, let's dive right in. 
Release Date and Installation
While an official release date for the Windows 11 23H2 update remains elusive, Microsoft's historical pattern suggests a launch window in September or October. This aligns perfectly with the rumors of Microsoft doing a Surface Event in New York on 21 September. 
This update will be freely available to all Windows 11 users and will introduce a remarkably streamlined installation process. Unlike conventional operating system upgrades, the 23H2 update will install seamlessly, resembling a monthly security update in terms of ease and efficiency.
Top Updates Coming to Windows 11 23H2
Windows Copilot: The Future of AI Assistance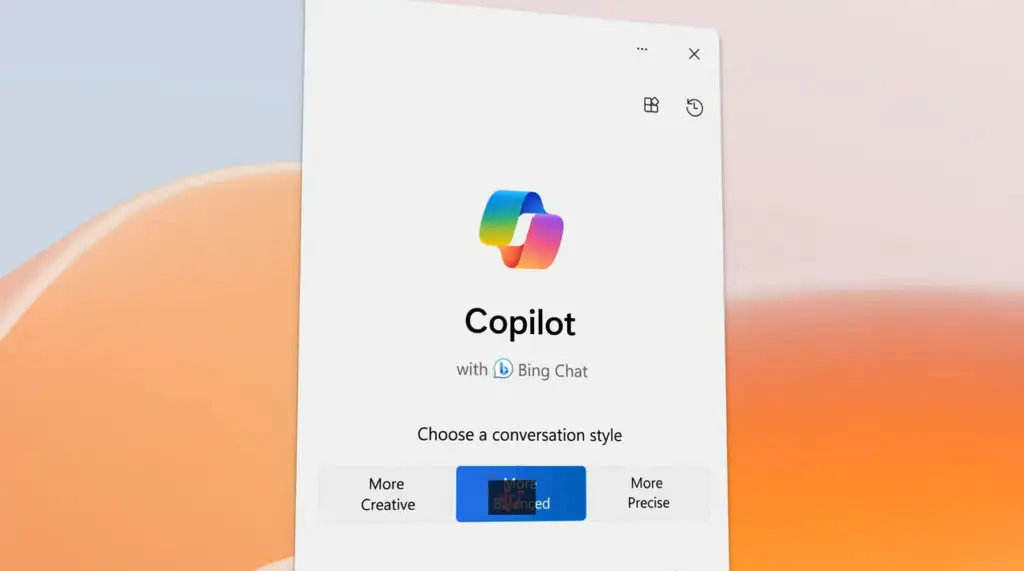 The headline feature of the 23H2 update is undoubted "Windows Copilot." Microsoft expects it to be the next evolution in AI assistance. Designed to replace the venerable Cortana, Copilot leverages advanced AI technology, borrowing cues from Bing Chat and Microsoft 365 Copilot.
This AI marvel is engineered to decode complex queries, execute commands, and comprehend context, effectively enhancing user productivity.
Windows Copilot empowers users to perform many tasks, from tweaking PC settings to launching Spotify playlists, summarizing documents and webpages, and even orchestrating Windows functions such as snap assist. Its accessibility is optimized through a dedicated Taskbar button, ensuring effortless interaction.
Furthermore, third-party plugin support is on the horizon, promising an expansion of Copilot's capabilities.
This comes as a no-brainer since every brand is now actively looking to integrate AI in every way possible. For a very long time, Cortana has been really bad at pretty much everything, and people don't use it at all. So, with this new Windows Copilot, we might see something good. 
File Explorer Redesign
The File Explorer app received a significant overhaul in the 23H2 update. Introducing modern interfaces and a redesigned "header UI" reminiscent of contemporary web browsers. The new File Explorer is set to offer enhanced usability, featuring tabs for navigation and a user-friendly layout that includes forward, back, and home buttons. 
Notably, the folder view, home page, and details pane receive modern design overhauls, harmonizing File Explorer with the Windows 11 aesthetic.
A delightful addition to File Explorer is the Gallery feature. Set to deliver an enriched photo viewing experience, complete with a user-friendly timeline for convenient scrolling and seamless integration with the Photos app for swift editing.
Getting a design overhaul in Windows File Explorer is a delight as we have seen the same File Explorer with space for a while. The new File Explorer looks cool with its big tiles and design. 
Cloud Backup: Simplifying PC Setup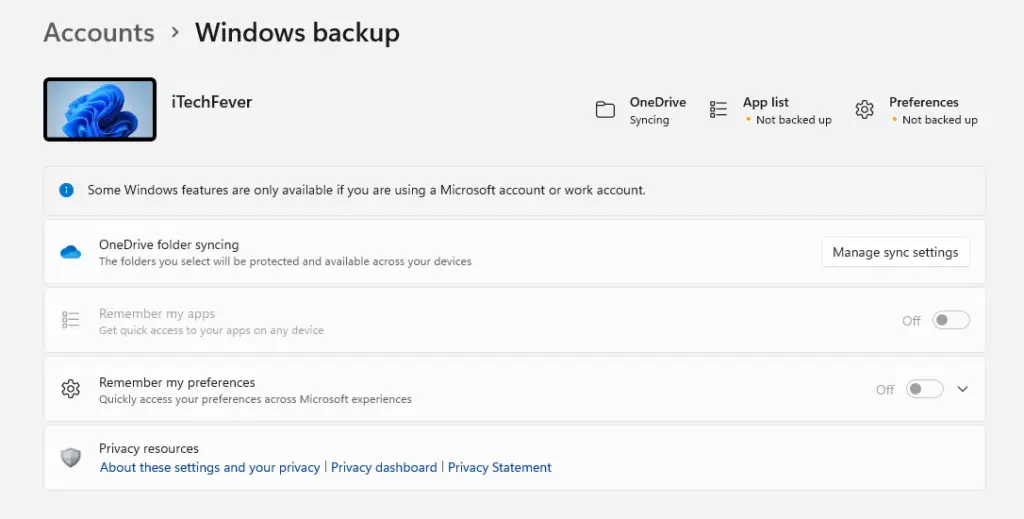 For users transitioning to a new PC, the 23H2 update introduces the convenience of cloud backup. This feature simplifies the process of transferring settings, files, and apps from one PC to another by utilizing OneDrive storage.
The restoration process prompts users to effortlessly bring over their settings and apps. Notably, apps hosted in the Microsoft Store are backed up and restored using this method, while settings and files are seamlessly handled via OneDrive storage.
Taskbar Ungrouping: A Welcome Return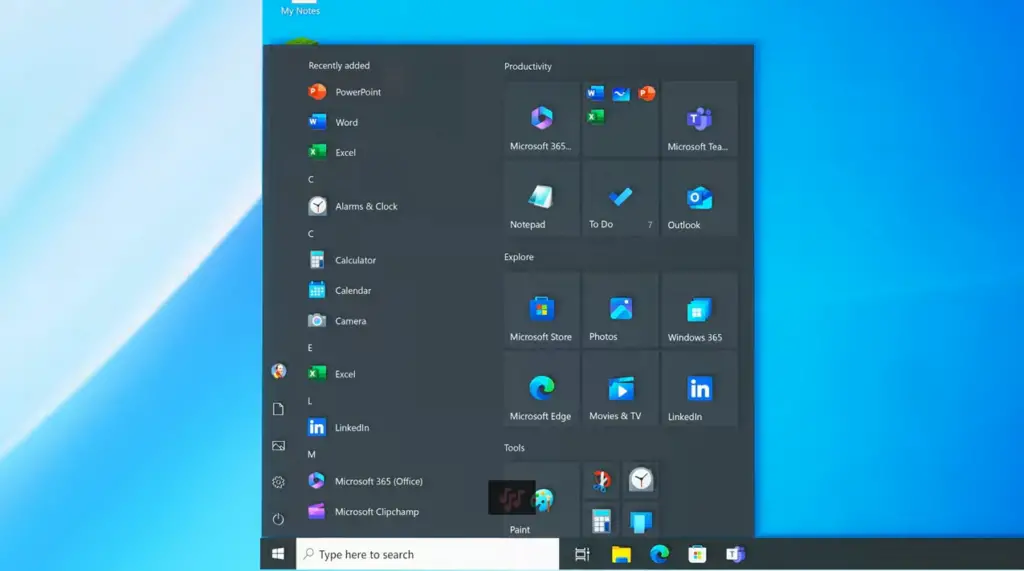 A beloved feature from previous Windows iterations, taskbar ungrouping, makes a return in Windows 11 23H2. Users can now opt to display labels, even for apps that aren't currently running, offering enhanced customization—reviving a feature last seen in Windows 7 through Windows 10.
Enhanced Volume Mixer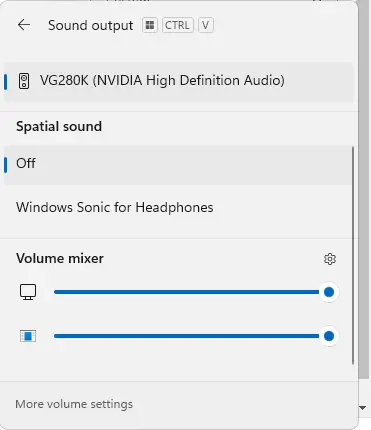 The volume mixer on Windows 11 has been terrible and pretty much useless. But now, version 23H2 introduces a significant enhancement to the volume mixer, granting users the ability to fine-tune audio levels from specific apps with ease.
The Windows 11 quick settings panel now facilitates manual adjustments for individual app audio levels, providing precise control over audio preferences.
Native Support for Archive Formats(RAR, 7Z, Tar.gz File Support)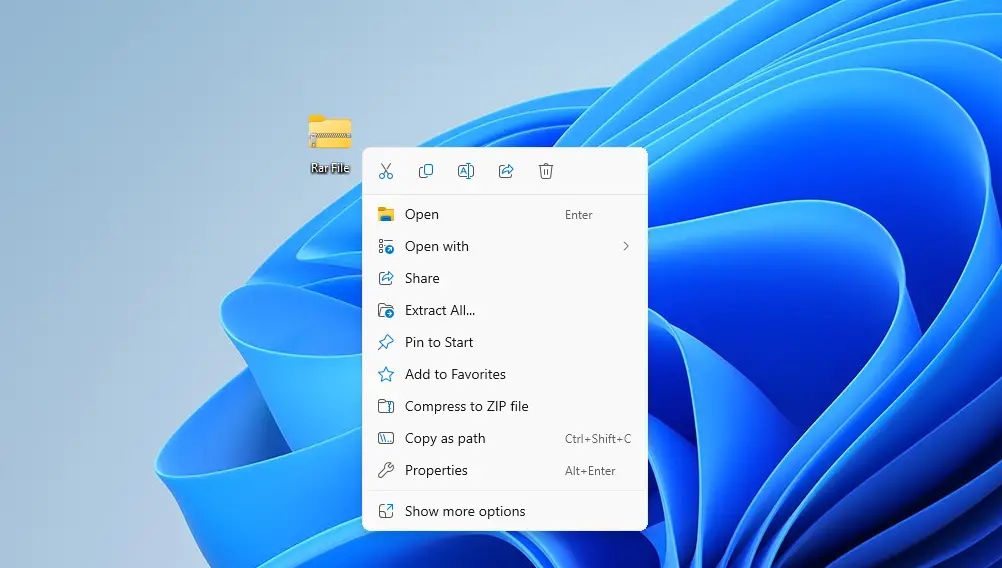 Simplifying file management, Windows 11 23H2 offers native support for 7zip and RAR archive formats. This update eliminates the need for third-party tools to handle these archive types.
Windows will adeptly handle unzipping and zipping 7zip and RAR files and other open-source archive formats whenever files are encountered within the operating system.
Given how many game files and other files come in RAR format. This is a great feature from Microsoft for Windows 11. 
In-Box RGB Peripheral Customization: A Gamer's Delight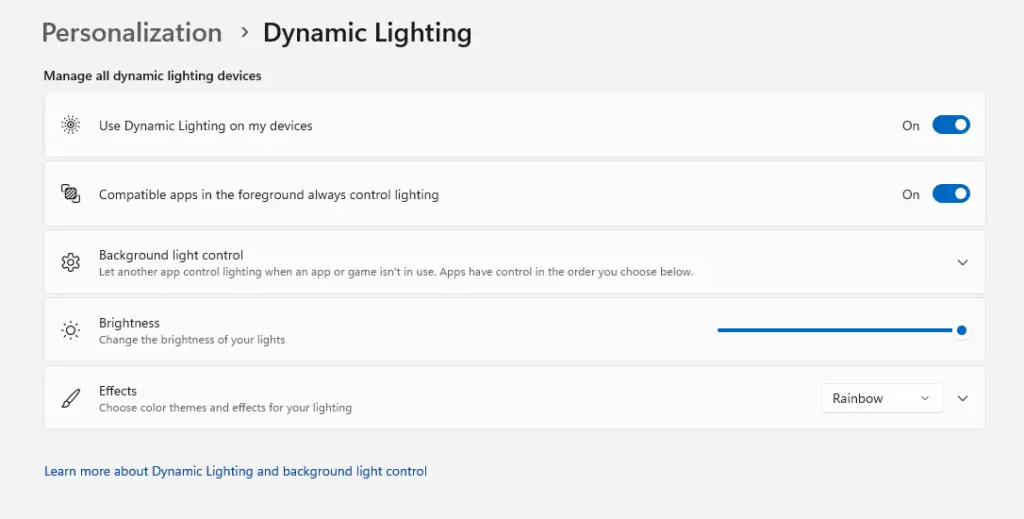 Gaming enthusiasts have reason to celebrate as Windows 11 23H2 incorporates RGB peripheral controls directly into the Windows 11 Settings app.
Referred to as "Dynamic Lighting," this feature empowers users to personalize RGB settings on devices like keyboards, mice, monitors, and other accessories directly within the operating system. This eliminates the need for third-party software and provides a user-friendly avenue to customize lighting effects.
Dark Mode in Paint: A Nod to Tradition
The Paint application has been an integral part of the Windows OS. After 37 years on the market, the iconic Paint application is finally embracing dark mode.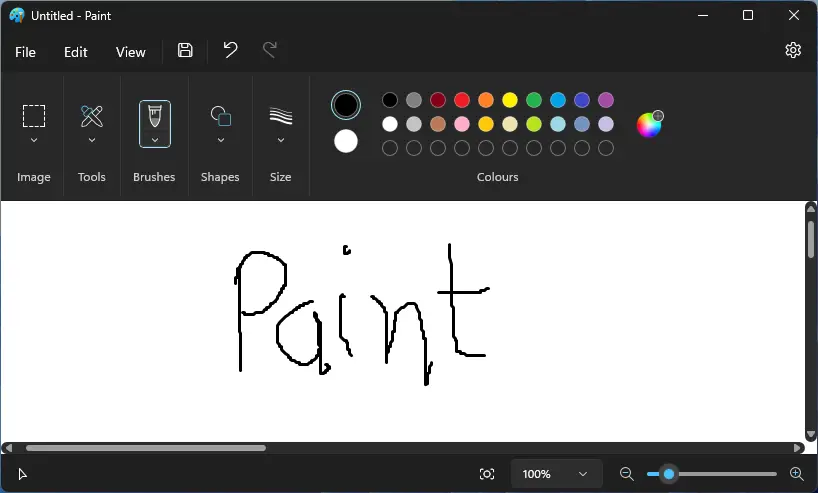 This beloved Windows accessory receives a modern makeover with dark mode support, enhancing both aesthetics and usability. Additionally, the updated zooming functionality, layering, background blur, and cocreator offer users more precise control over their editing experience.
Widgets Board Updates: A Tailored Experience
The Widgets Board in Windows 11 receives updates, granting users more customization options. With the 23H2 release, users can opt for layouts that separate widgets from the news feed, combine them with the news feed, or even eliminate it.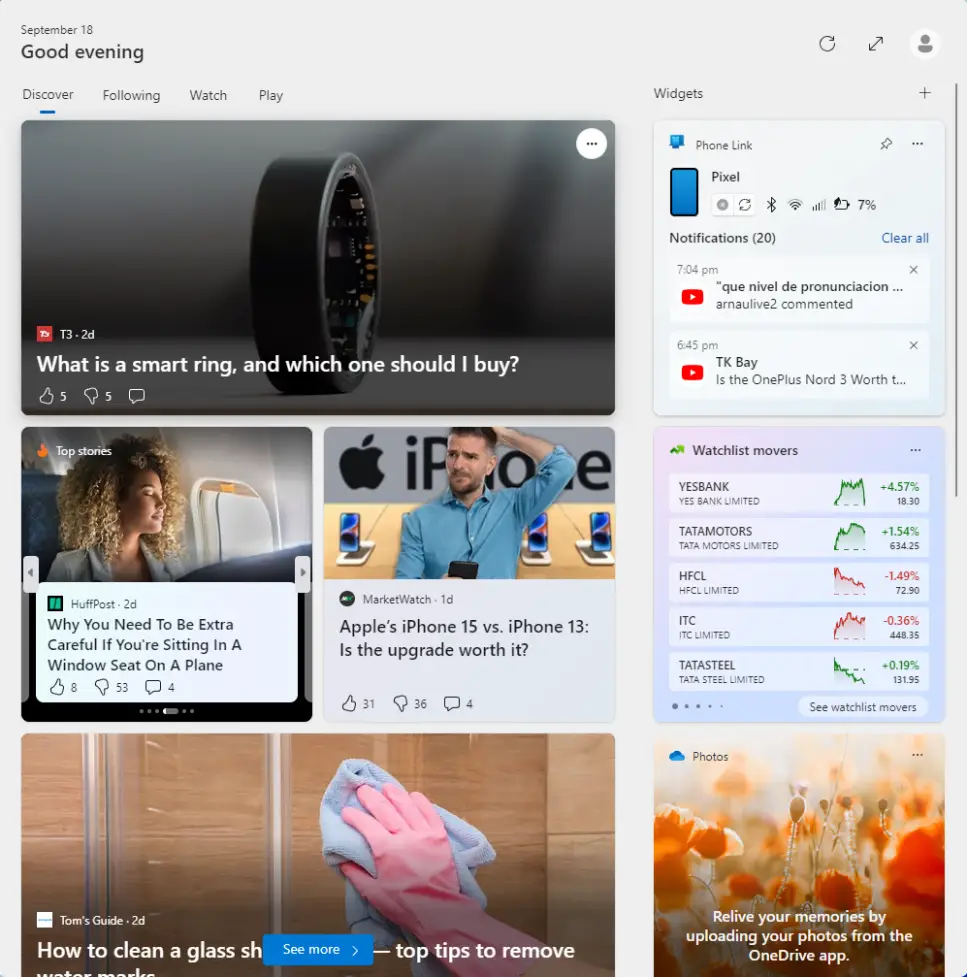 This empowers users to tailor their widgets experience, including the ability to disable the MSN feed.
Windows Dev Drive and Dev Home: Empowering Developers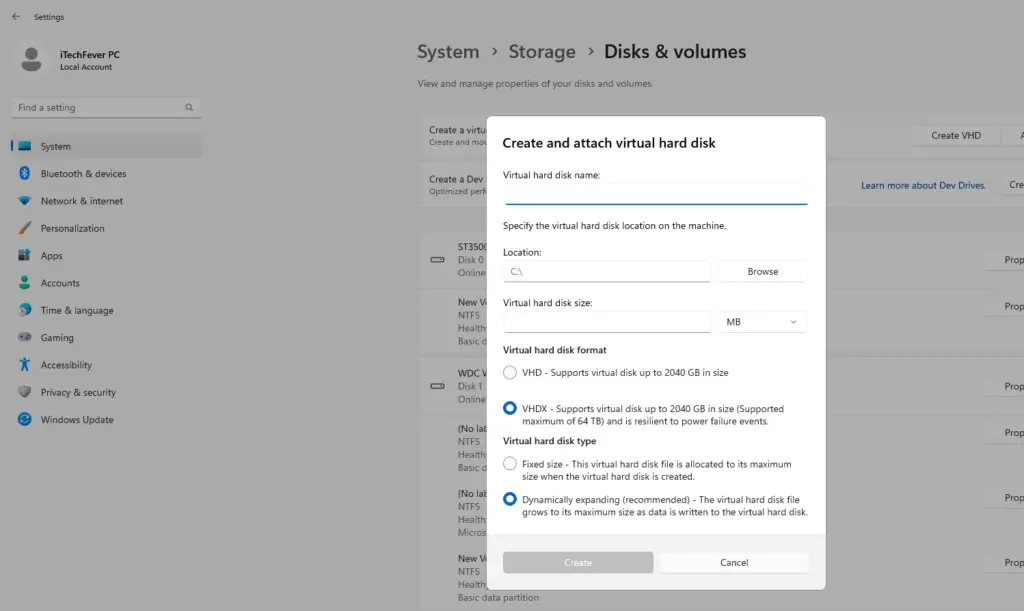 Developers are in for a treat with the introduction of the Dev Home app and Dev Drive. Dev Home streamlines the setup of a development environment, offering an overview of the developer's machine and GitHub projects. 
It can connect to a GitHub account, monitor changes and requests, and include system-monitoring widgets. Dev Drive enables developers to create a dedicated system partition formatted as ReFS, providing enhanced performance for projects with extensive file counts.
Closing Thoughts
In summary, the Windows 11 23H2 update is poised to usher in a significant transformation, placing productivity, customization, and user experience at the forefront.
With groundbreaking features like the powerful Windows Copilot AI assistant, a modernized File Explorer, and support for popular archive formats. This update promises a polished and personalized Windows 11 experience. Gamers, developers, and everyday users can look forward to a refined Windows 11 when the 23H2 update arrives in the fall.
Windows 11 23H2 FAQs
When can I expect the Windows 11 23H2 update to be released?
The official release date has not been confirmed, but Microsoft's historical pattern suggests a launch window in September or October. Rumors of a Surface Event in New York on 21 September align with this timeline.
How will the installation process for the 23H2 update differ from previous upgrades?
The 23H2 update aims to streamline the installation process significantly. Unlike conventional OS upgrades, it will install seamlessly, similar to a monthly security update, making it a hassle-free experience for users.
What are the top features coming with the Windows 11 23H2 update?
The Windows 11 23H2 update introduces several top features, including:
Windows Copilot: A powerful AI assistant designed to enhance productivity by replacing Cortana.
File Explorer Redesign: Modern interfaces and improved usability for the File Explorer.
Taskbar Ungrouping: A welcome return, allowing users to display labels for apps even when they're not running.
Native Support for Archive Formats: Elimination of the need for third-party tools for RAR, 7zip, and other archive formats.
What updates are introduced for the Widgets Board in Windows 11 23H2?
The Widgets Board receives updates, offering users more customization options. In the 23H2 release, users can choose layouts that separate widgets from the news feed, combine them, or eliminate the news feed. This allows for a tailored widgets experience.