Sometimes you might need to find the archived emails in Gmail to get your things done. Generally, archiving allows you to arrange your inbox in a manner that you can see the emails that matter the most. All the archived emails go into "All Mail" label. This is something like arranging your documents in a folder and keeping non-important docs in another place.
What are Archived Emails?
First of all, you all should be clear about what archive emails are. These are normal email messages that are removed from the inbox and shifted to a different folder named "All mail."
These messages are not deleted or removed from the mailbox but are present in the mailbox itself. In simple words, Archived Emails are emails that are removed from the inbox list, the best about archiving emails is these can be easily accessed in the future when needed.
How To Archive Emails
Open the inbox and select the emails you want to archive. From the top menu, click on the "Archive" option. Or you can open a particular email and click on the "Archive" option to move that email to the "All Mails" option.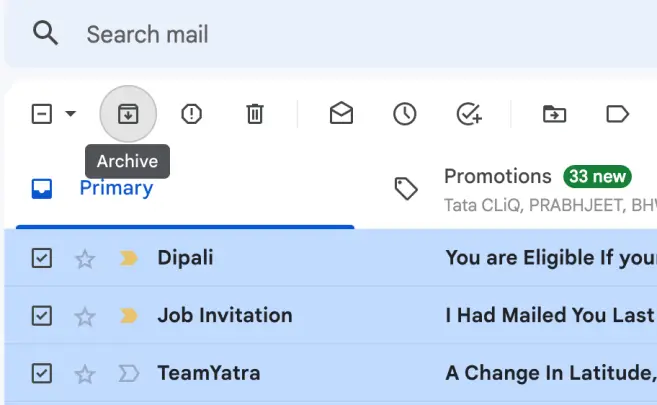 How to Find Archived Emails on Laptop/PC?
While operating your laptop and surfing Gmail, you may face different interfaces, and the procedure is also different. Many people are not aware of what they should do when accidentally an email is archived while operating emails on laptops.
So here are the proper steps and guidance for finding archive emails on your laptop; you can follow the steps given below-
Step 1. Login to your Gmail account.
Step 2. Find the three horizontal strips (hamburger menu) on the left side.

Step 3. Click on it, and a proper list of items on the menu will arrive. If you are opening your email on your laptop, then you have to click on the More button to find all the options.

Step 4. Select "All Mail" and open it; here, you can see your archived emails. But just in case there are a lot of emails, and you are unable to find your email, then follow the given steps-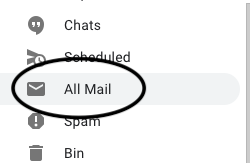 Simply go to the search bar
Try searching with "has:nouserlabels -in:Sent -in:Chat -in:Draft -in:Inbox"
Step 5. There is another useful method that can help you in searching your archived emails i.e., Go to the Search Bar.
Type the name of the email sender or the subject of the email if you remember it. Gmail will display the related results, and you can unarchive that mail.

The Easy Undo Option
If you have accidentally archived your email, then undo them the moment. An option like this will appear whenever an email is archived. But it only appears for 3-4 seconds, so try to undo it as fast as possible.

Retrieve Archived Emails On Smartphones?
To unarchive emails on your mobile, you should be using the Gmail app.
Generally, Gmail notifications are active on mobile phones, which increases the risk of archiving emails. So you have to be careful and follow different steps.
Step 1. Open the Gmail Application on your mobile and tap on the inbox messages to view them.
Step 2. Tap on the three-line menu (hamburger menu).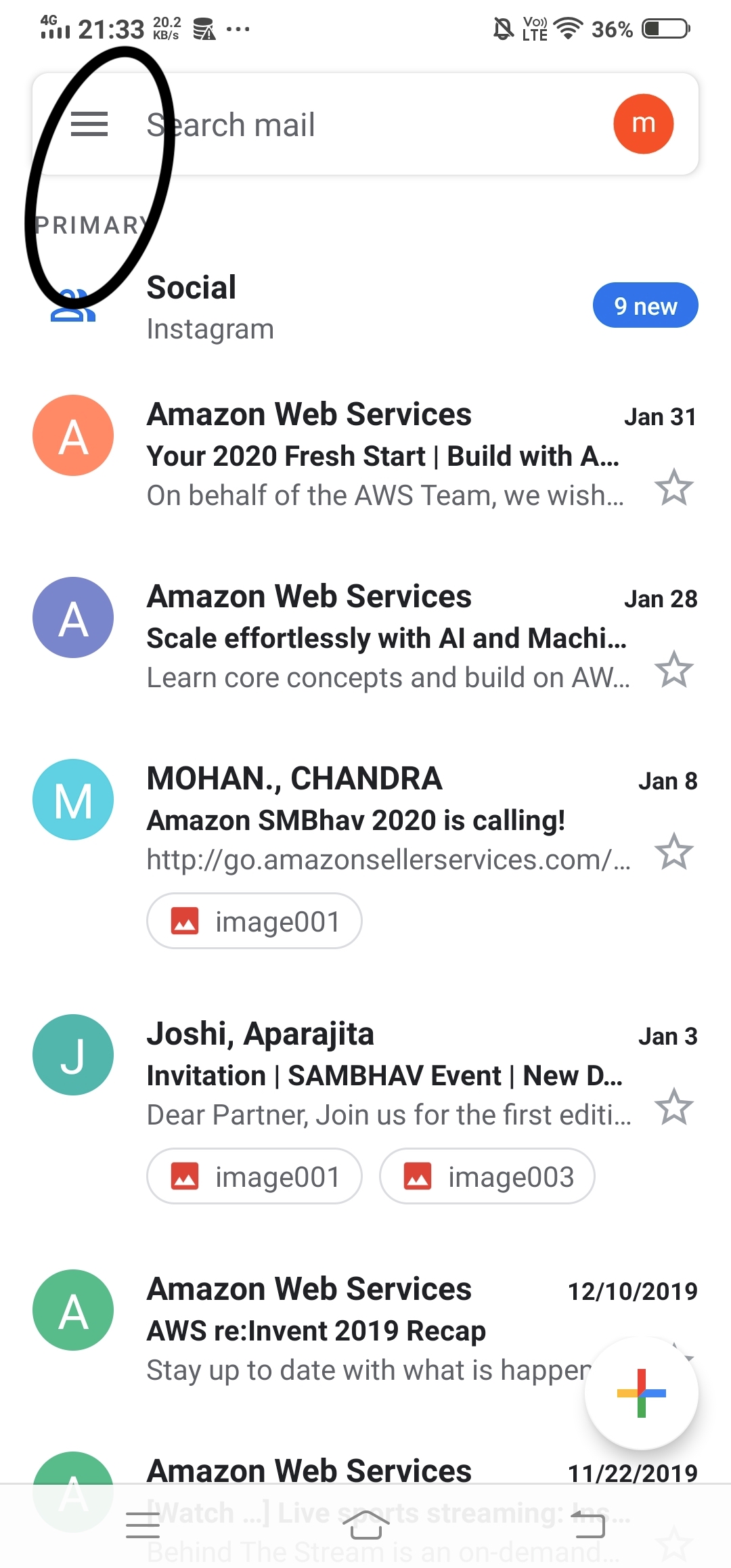 Step 3. Select the All Mail option in it. Click on the email you want to retrieve back and open it.
Step 4. Open the email and tap on three dots at the upper right-hand side, click on that, and you will find an option to move to inbox, tap and enjoy!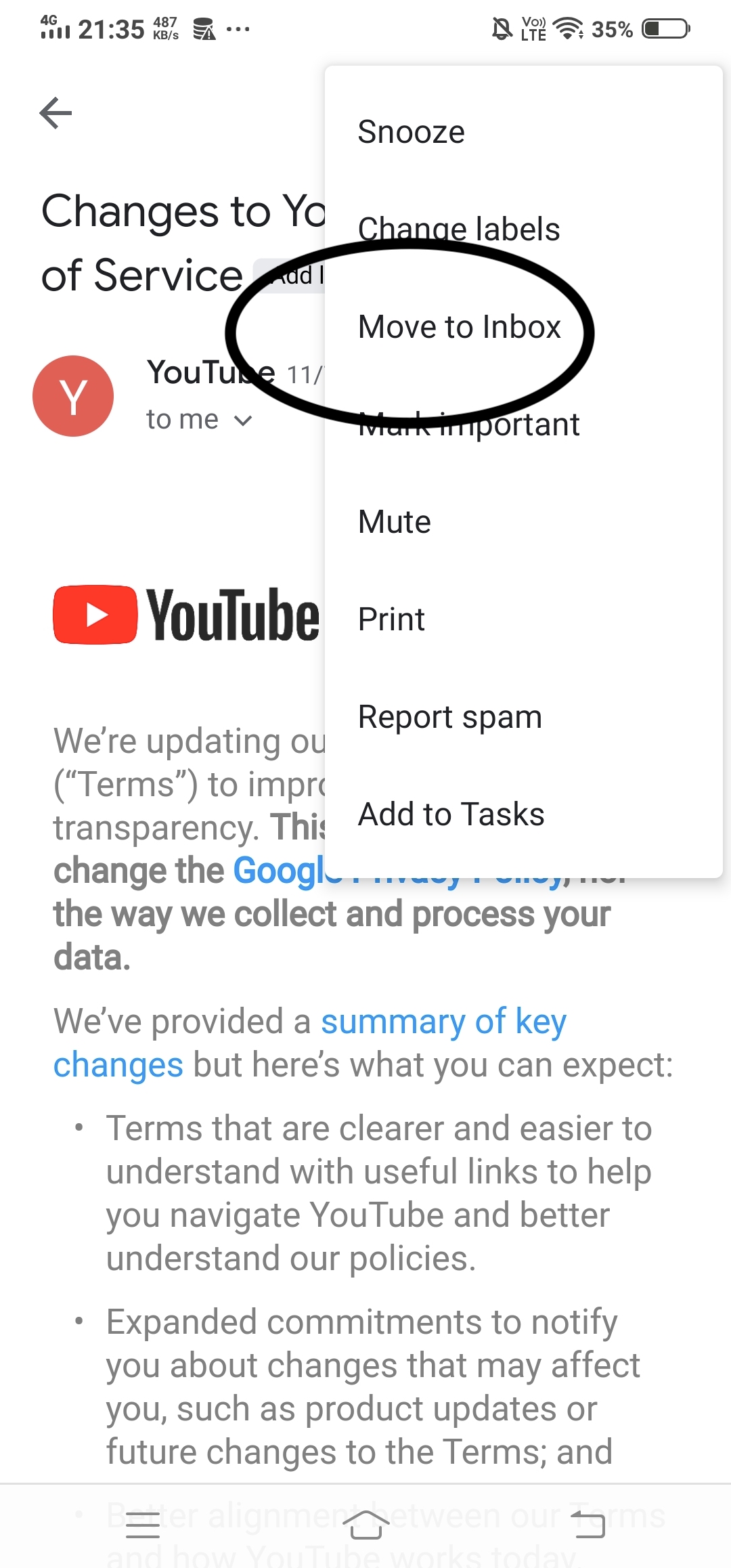 The Easy Undo Option
The same option comes when you are using Gmail Application for mobile. The only thing you have to do is undo the email as soon as possible, whenever it is archived.
It is really easy to do that just click on the Undo button, and the email will appear back in the inbox.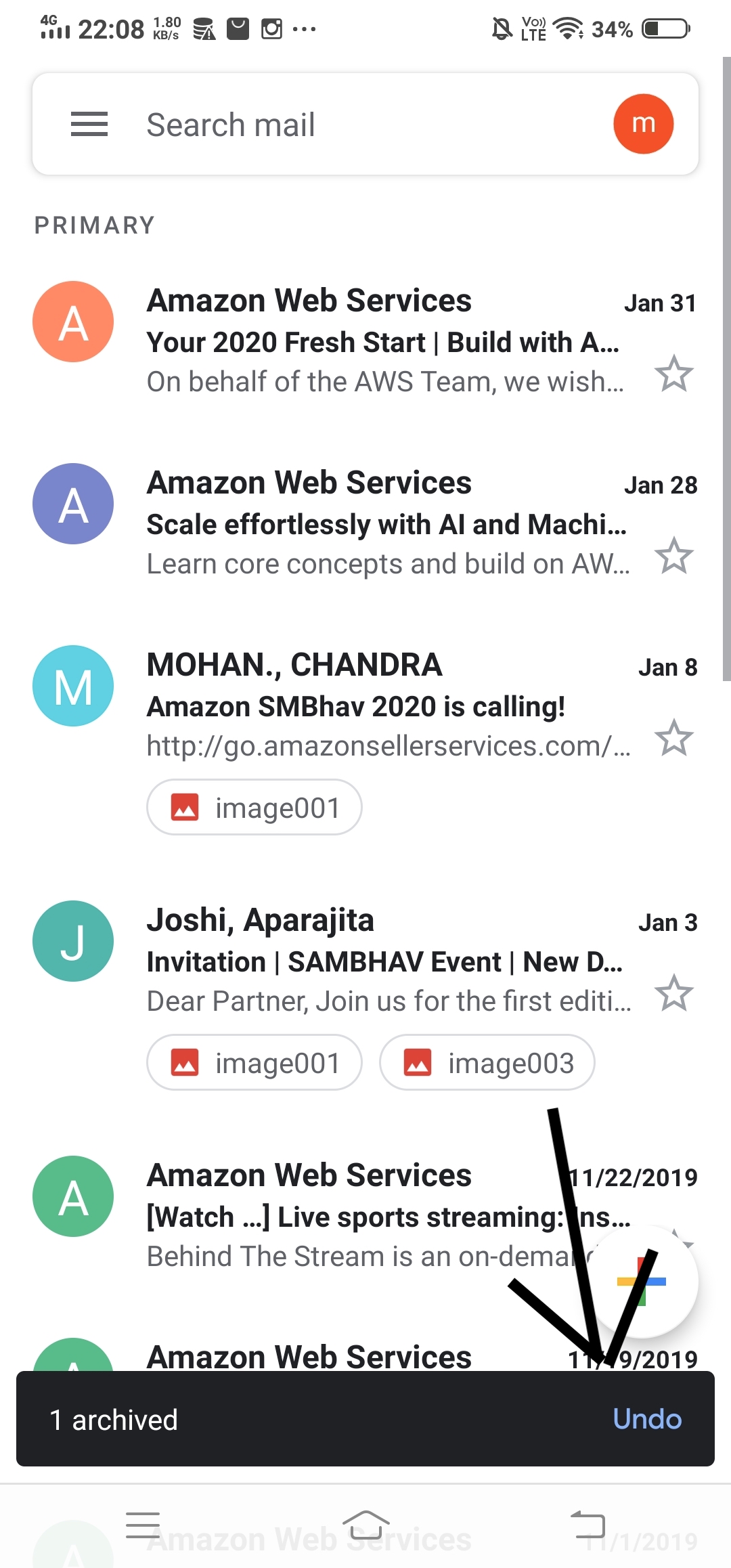 How to Avoid Accidental Archiving?
It happens to every one of us that many times while using Gmail, we accidentally archive our emails and, most of the time, important emails.
Then the main problem is we are not aware of the steps/ procedure of how to recover the emails that we archived.
Here are little steps that can guide you about how you can avoid your emails from getting archived.
Whether you are opening your emails in the mobile app or laptop, just try not to swipe right or left unnecessarily. Because swiping right or left generally archives the emails, and that is what creates most of the problems.
In the Gmail mobile app, there are some settings for the swipe motion that archive emails; you can simply change the settings by going to General settings > Swipe actions. It will help you to avoid your important emails from getting archived.
Sometimes, when you archive emails accidentally, below, there comes an option of undoing your message. If you tap on the undo button, your email will appear back in your inbox messages. You will not have to follow the whole unarchive procedure.
In my opinion, archiving emails is not bad as it allows you to clean your inbox without deleting any of your important emails. You can simply keep your less important emails in the archive folder and can prioritize your less and more important emails.
Also Read:
FAQs
Where can I find archived emails in Gmail?
Archived emails are located in the "All Mail" label. Click on the hamburger menu at the left and select the "More" option to find the All Mails label.
Do archived emails get deleted in Gmail?
When you archive an email, it goes into a different folder named "All Mails" it does not delete your emails.
I archived emails to free up space, but my storage did not update
Since archiving is a process of keeping emails in a different folder, it does not delete emails from your Gmail account. All the archived emails still exist in your account, counting to the storage. To free up space, you need to delete non-important emails and clear the bin folder as well.