Happy Birthday, Windows 10!
Windows 10 Anniversary update is finally available for the users. Even lots of users have already upgraded to birthday edition of Windows 10. In a comparison of previous big update dubbed as November update, this build touches every side of the operating system.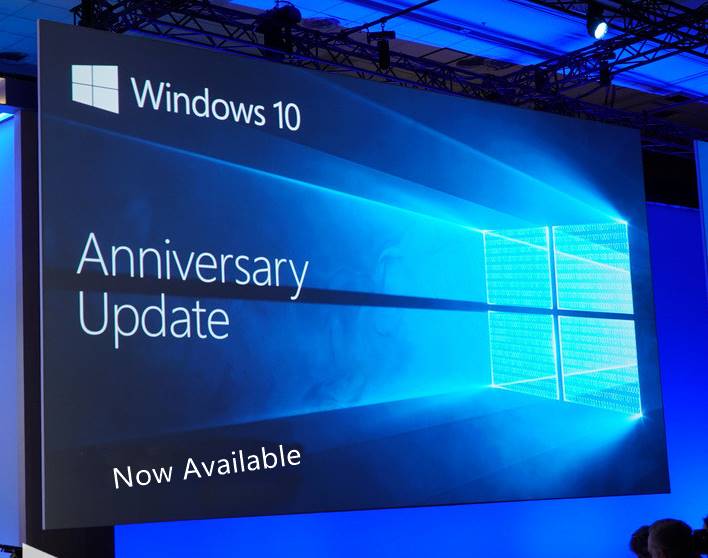 In case, you have not updated your machine to Anniversary update; then you must check all the new features which you will get in version 1607 of Windows 10. We have no doubt in our mind that you will fall for it.
What's New in Windows 10 Anniversary Update
So without further delay, why don't you start reading about the exciting features of newer Windows 10.
Smarter Cortana
With this update, Cortana becomes one of the best and smart virtual assistance application in comparison of Amazon's Alexa, Google Now, and Apple's Siri.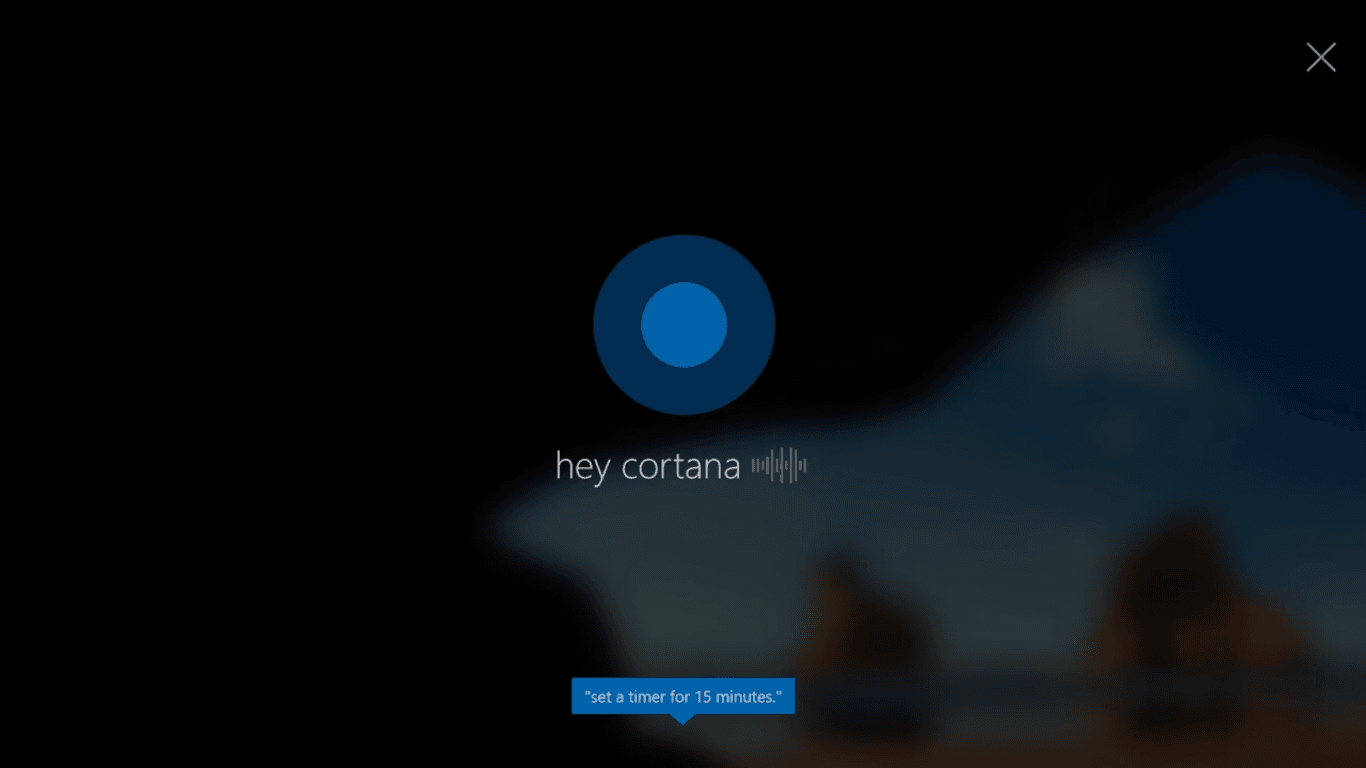 Cortana is now available at Windows 10 Lock screen so that you can call her anytime. Even she can push your Windows smartphone notification which includes Calls, and Text messages into your Windows 10 action center.
Tip: Don't forget that Cortana is also available for Android. So you can also take advantage of this thing on your Android devices.
Interestingly, Cortana can answer your question even more cleverly. Even you can use her as a calculator, conversion app. For example:
Who is President of United States
Convert 100 USD to INR
Convert 100 KM to Miles
And much more stuff like that.
Windows Store has more desktop apps (UWP) and games
Previously, Windows Store lacks lots of popular apps and games. We want to have more apps for Windows desktop. Of course, we do not want them limited by UWP (Universal Windows Platform). Even, the company is also trying to fix that disconnect.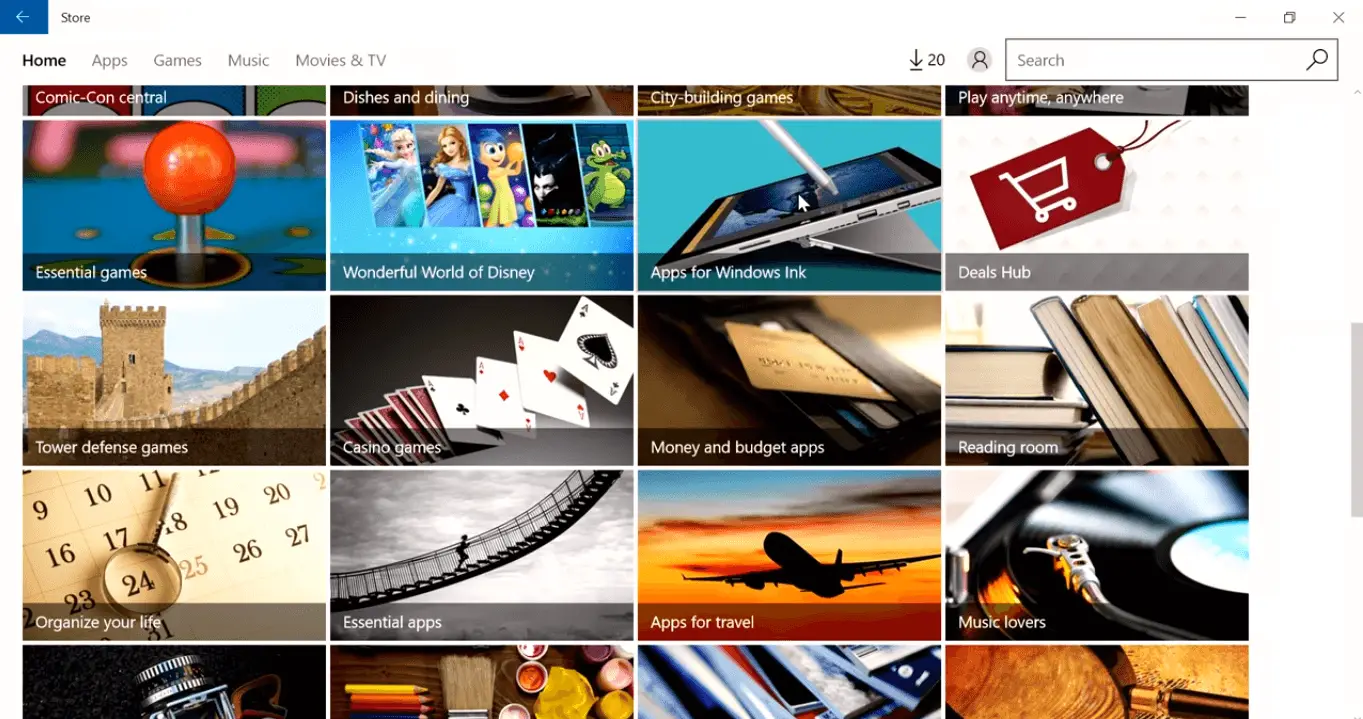 Lots of favorite apps like Skype, VLC Media Player and other are already ported to UWP, and they look awesome. Even the regular apps are still coming to Windows Store until developers convert their apps to UWP.
The games are a vital part of life and by keeping this thing in mind, the company has introduced lots of big names in Windows Store.
Microsoft also shared that soon you will able to get gaming support bundles and season passes right in the Windows Store.
Windows 10 Dark Theme or Mode is Introduced
One of the most anticipated features named as Dark Themes for Windows 10 is officially the part of Windows 10 Settings apps. Users who don't like the default light mode can switch to dark mode.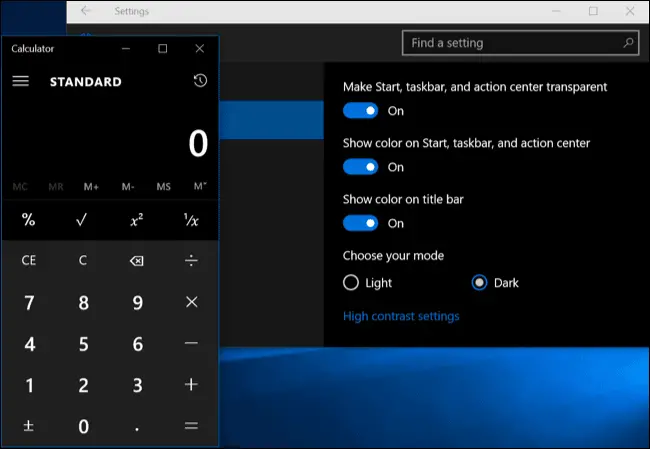 For that, launch the Settings app -> Personalization -> Color -> Choose your App Mode.
Selecting dark mode for the app will instantly change light theme to dark theme for all the default Windows 10 apps.
Note: This setting will not work for every application, especially the third party apps. Also, keep in mind that File Explore will remain white as ever.
Microsoft Edge Browser Support Extensions
Microsoft replaced Internet Explorer with Edge Browser in Windows 10. Earlier clicking on the Internet Explorer was considered as a mistake but not with Edge browser.IE lacks lots of useful features which every modern browser must have.
But with the release of Windows 10 Anniversary update, Microsoft has added almost all the feature to their native browser which was missing. One of the important features is Extension Support.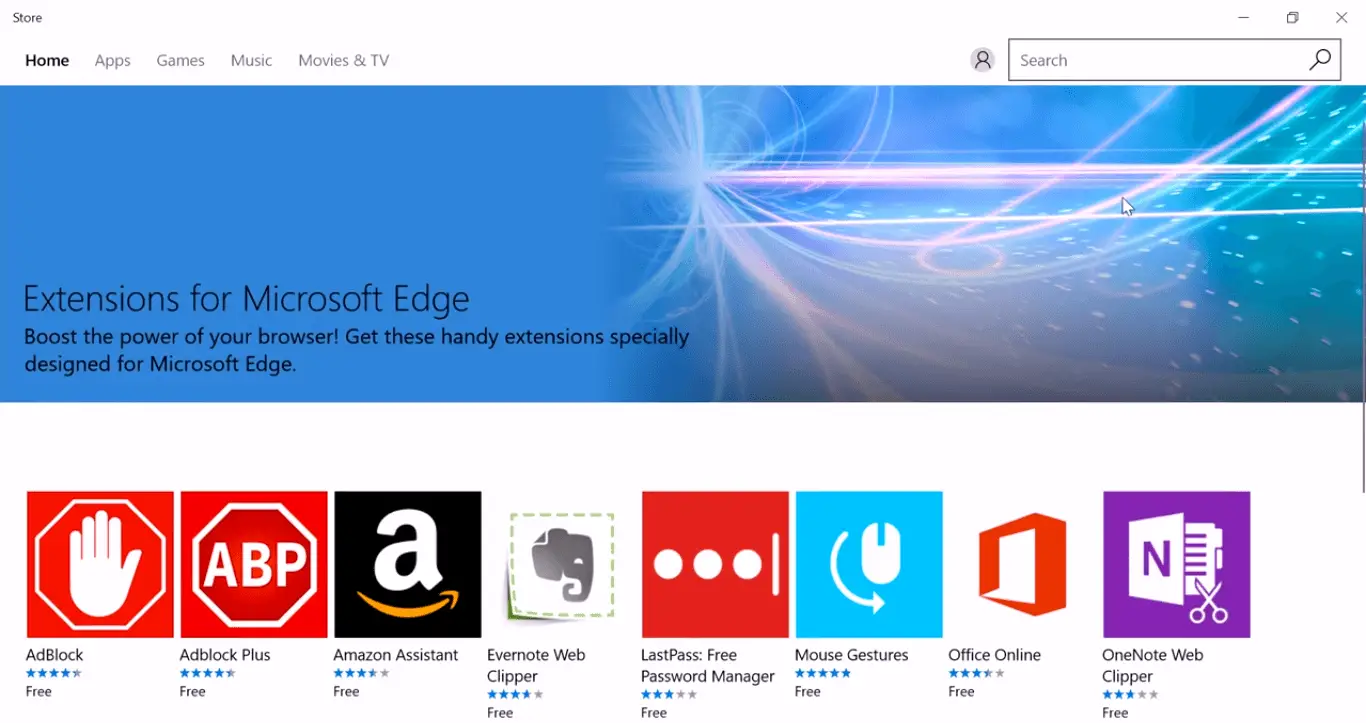 Edge browser is now capable of installing Extension just like other modern browsers. Unfortunately, the browser does not have many extensions to show off, but still, it is good for the start.
Also, we have no doubt in our mind; that Microsoft will definitely add lots of useful extensions to Windows store.
To install extension on the edge browser users need to launch the Edge browser -> Click (…) More Actions icon -> Extensions -> Click Get Extensions from the Store.
It will take you to Windows Store where you will see the list of all the extension available for Edge. Select the one which you want to install.
Provide More Protection with Windows Defender
Windows Defender is default antivirus or security app of Windows 10. When you install any third party antivirus in your system, it automatically disables itself. But with Anniversary Update, the Windows Defender receive a new feature named as Limited Periodic Scanning.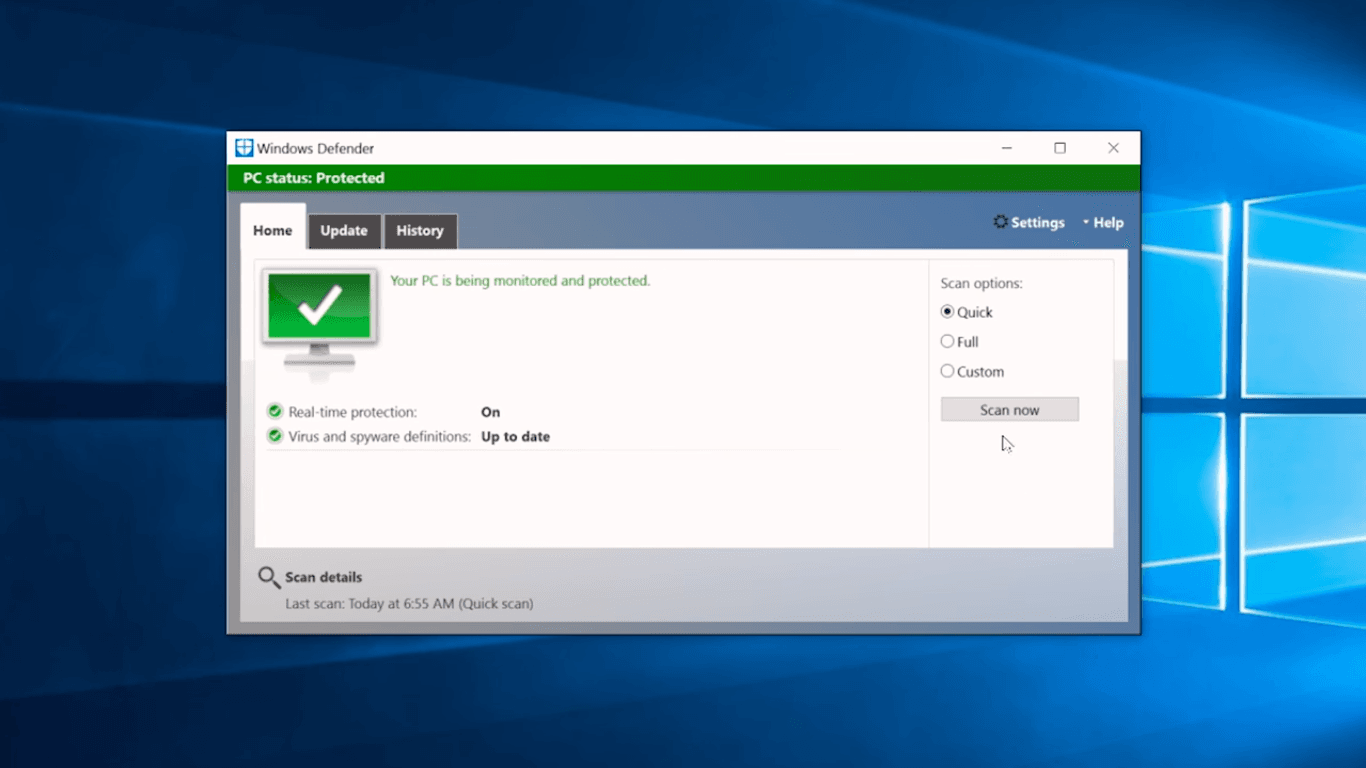 With this feature, the Windows Defender will automatically enable itself and perform a scan to provides you a second layer of security even if you're using any third-party antivirus software or app.
To get access to this feature you need to launch Settings app -> Update & Security -> Windows Defender -> Turn on Limited Periodic Scanning.
You will only see this feature if you have installed any third party antivirus app on your system.
Ubuntu Bash for Windows 10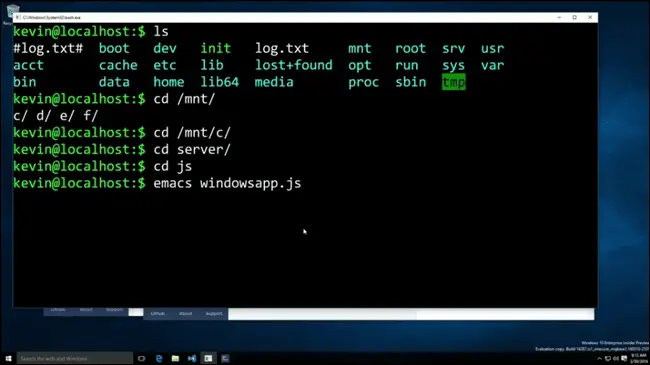 One of the biggest features which are introduced in Windows 10 Anniversary Update is Ubuntu Bash Shell Utilities and Console Kit. With the help of this feature, the user will get Ubuntu userspace running on Windows 10. It is loaded with apt-get to download command line binaries and all the essential tools which one can expect from a Linux Shell.
By default Bash is disabled and users need to enable it manually.
Windows Refresh Tool to Clean Install Windows 10
If you're looking for a way to clean install Windows 10 with less bloatware, then Windows 10 Anniversary update has a surprise gift for you named as Windows Refresh Tool. No doubt "Reset your PC" feature is already available in Windows 10, but to get rid of the bloatware which most of the OEM bake in Windows 10 operating system you can take help of this recently launched tool.
To get access to Windows Refresh tool, you need to launch Settings App -> Update & Security -> Recovery -> Under More Recovery Options click on link Learn how to start fresh with a clean installation of Windows.
You can also use this link to download the Windows Refresh Tool.
Windows Ink Workspace
With Anniversary Update, Microsoft introduced another productivity feature named as Windows Ink Workspace. Using this feature you can easily and quickly take notes, take screenshot and highlight some important points or draw something on it.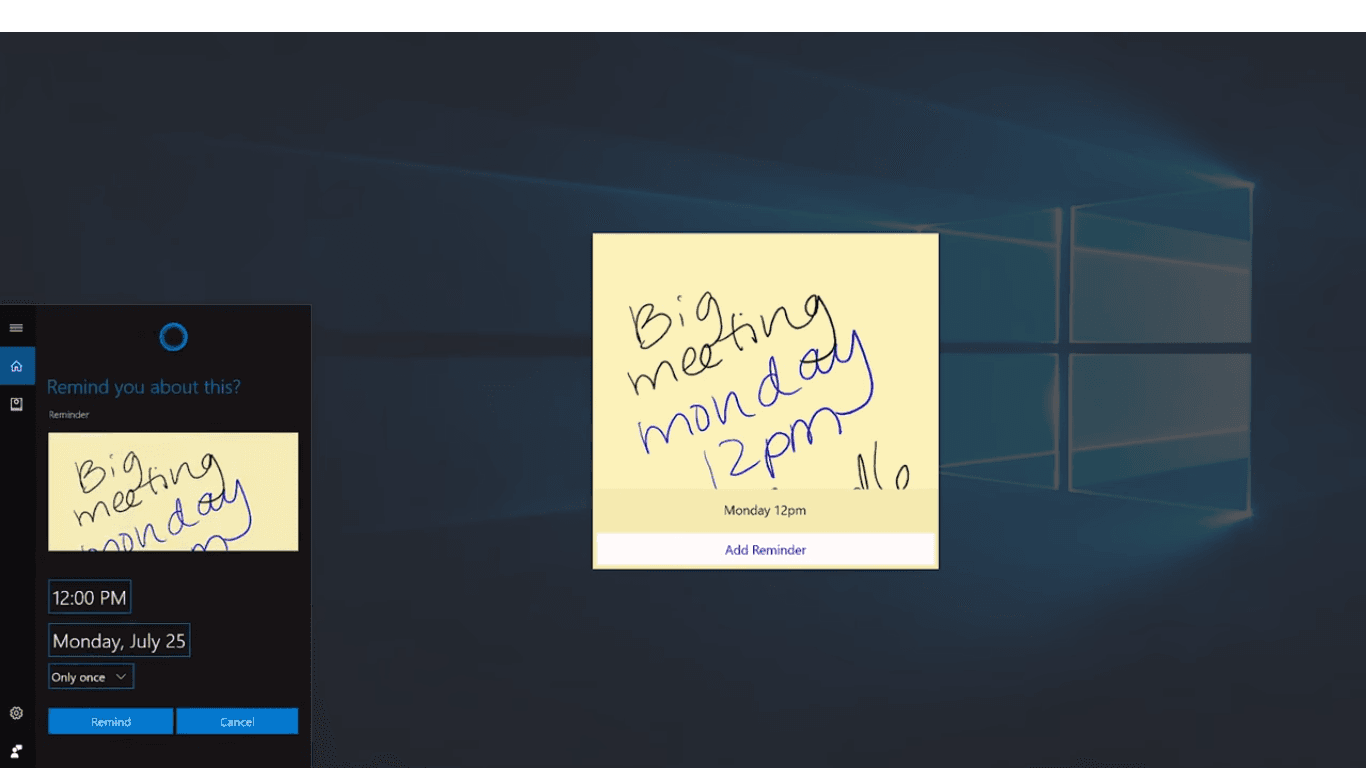 It is also featuring Smart Sticky Notes that helps you remembering important events, flight timings and Google maps directions and much more.
Some other important changes you will notice in Windows 10 Anniversary Updates:
Improved Windows 10 Lock Screen
Active Hours feature let you set the time when you are highly active on your computer.
Action Center is more customizable and convenient
Associate Apps with Websites. For example "Launch the Tripadvisor web page in Tripadvisor app installed on your computer."
Refined and new Emojis
Improved and powerful battery options
Calendar app integration with taskbar and more
Improved Task View
Completely improved Start menu with Start button
Cortana now becomes smart and loaded with useful features
More space for promoted apps in Start menu
Wi-Fi Sense password sharing feature is removed by Microsoft, but not completely
Unlock your PC using Companion devices with the help of Windows Hello
Windows Hello brings fingerprint to websites and apps.
Windows 10 Anniversary update is not limited to these features. There are lots of features which you can access in happy birthday edition.
We're sure that you can't wait to hand on all these features. In upcoming lines, you will read about how to get it for your computer or laptop.
How to Get Anniversary the Windows 10 Anniversary Update
Windows 10 Anniversary Update is named as version 1607, and if you don't have tried it yet, then we recommend you must download and install the update on your computer. The good thing is that you do not have to do anything special for getting Anniversary Update. All the users will receive the notification automatically.
In case, you can't wait and want to the update right now, check the following methods and follow all the steps:
Method One
Launch the Settings app -> Update & Security -> Windows Update.
Under Windows Update, Click on Check for Update options. It will take few secondly to find out whether there is any update available for you or not.
If it is available for your system, it will appear as "Feature update to Windows 10, version 1607."
Just click on Update button and it will start downloading the version 1607 update.
To completely install the update, follow the steps suggested on your computer screen.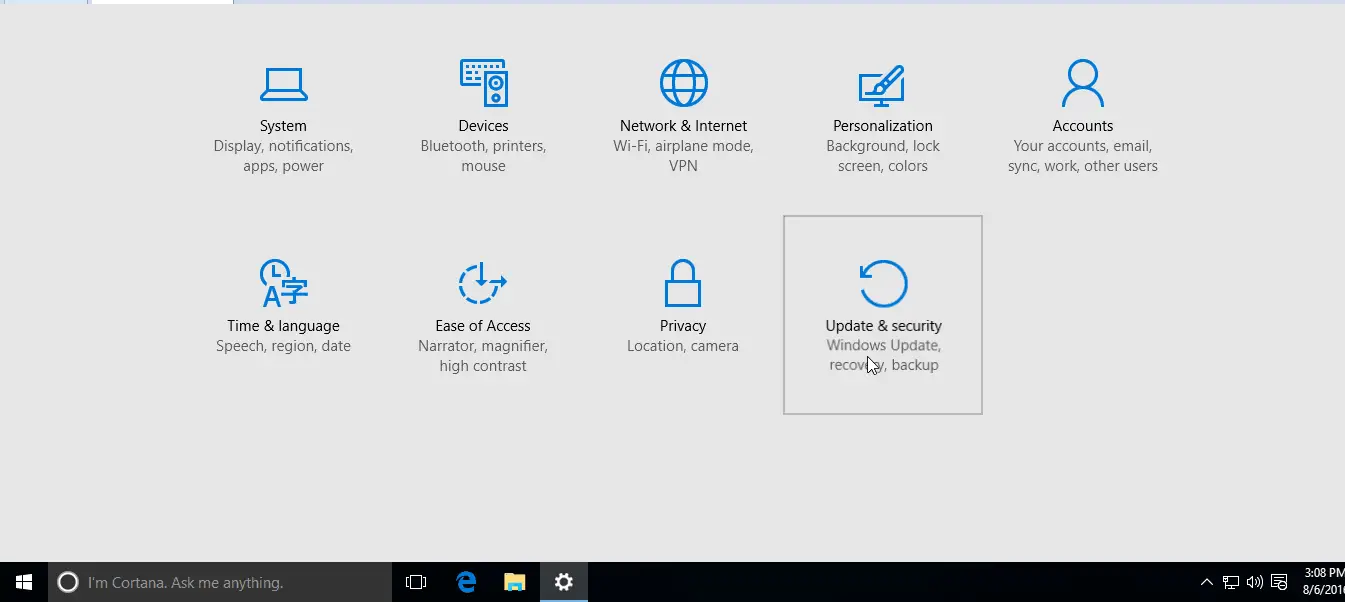 Method Two:
In case, above method didn't work for you; then you can also try this alternate method. To get Anniversary update using this method, you need to click on "Learn More" option available at location Settings App -> Update & Security -> Windows Update -> Under Looking for info on the latest updates?
After clicking on it, you will be redirected to Microsoft's support page from where you can download ISO image to your PC for performing a clean installation.
So these are two possible ways to get the Windows 10 Anniversary Update quickly. What are you waiting for guys? Get the update right now.
We hope you will definitely enjoy the Windows 10 version 1607 🙂 Let us know what you think about Anniversary Update?