How often do you get a toolbar on your browser? probably every time you remove a toolbar, after some time, it is acquired by a new one. These are not only annoying but also show you bogus ads and redirect you to different web pages, sometimes these adware are so smart they can obtain your browsing data, sites cookies, and your IP address, one of them is dosearches.com browser hijacker, which does the same annoying job.
How to remove Dosearches from your computer
Basically, dosearches.com comes with different free software like desk 360, free file opener, and video players, which you install, and you click next and next during installation without un-checking toolbar options.
It also changes the default links to dosearches in every shortcut of browsers.
Follow these Steps to Remove dosearches.com
First, go to your control panel, navigate to the "Programs and files" area, look for possible adware like desk 360, Software informer, and desktop customization software, and uninstall them.
Removing do searches from Internet Explorer
1. Go to Internet Options from the gear menu at the top right corner in IE and change your homepage.
2. Now go to short cut of internet explorer, which is on the desktop do right-click and go to properties.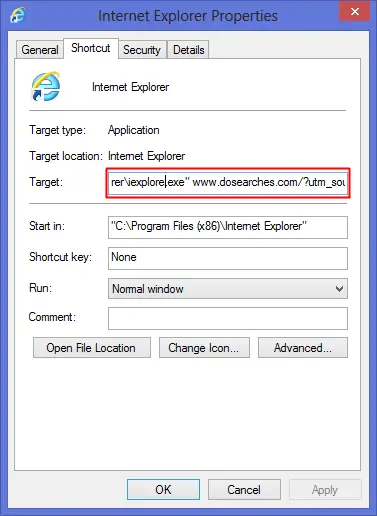 3. In the Shortcut tab, check that if you have some link in the Target text box, Delete everything which is After "C:\Program Files (x86)\Internet Explorer\iexplore.exe"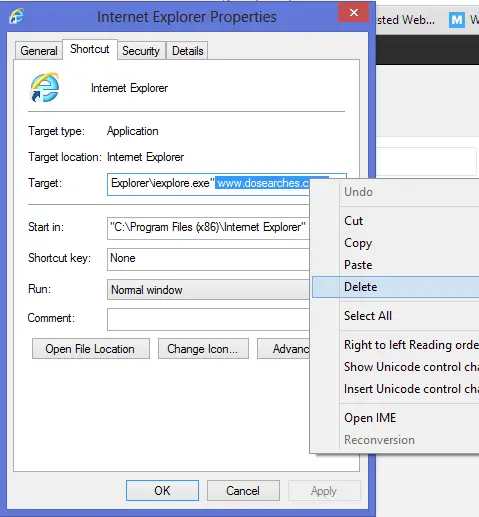 4. Delete the whole line of Dosearches and hit OK.
5. Now, remove all other Shortcuts of IE from Taskbar and Start Menu and Replace them with one which you have fixed.
Removing DoSearches from Google Chrome
1. Go to Settings in Chrome and change the Homepage Address as you like.
2. Go to Extensions and delete doSearches extension.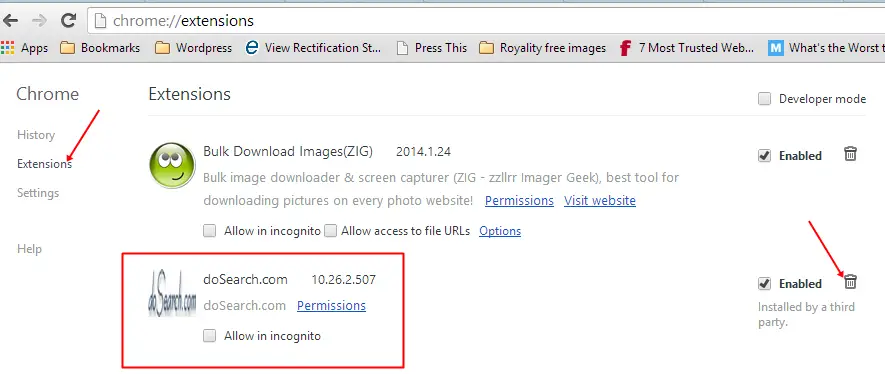 3. Now go to Shortcut of Google Chrome and follow the same Step which you did for removing Do Searches from Internet Explorer.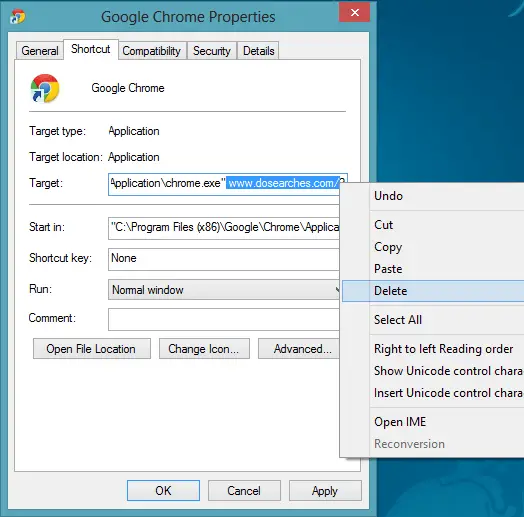 After changing the Target URL, hit Apply and OK; it will reset the start page to your homepage.
Removing dosearches from Mozilla Firefox
 Open Firefox and go to the Menu at the top left corner.

 Click on Add-ons; it will open the Extension page.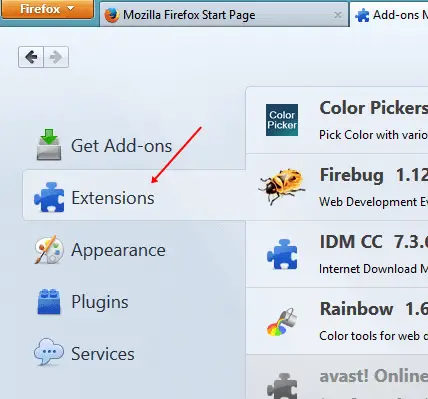 3. Now look for the do searches extension and disable it.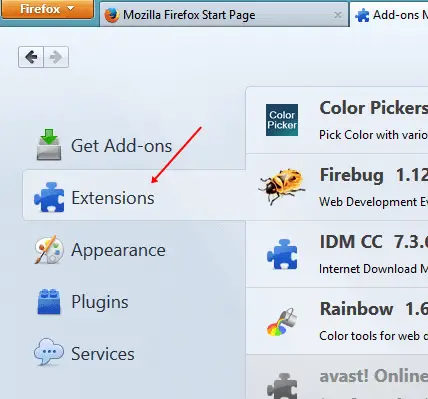 4. Again, go to Firefox Menu > options and change Homepage to your favorite site, and save the settings.
One can also Remove do searches browser hijacker by Resetting Firefox to its default settings, which will remove the settings applied to do searches or any other browser hijacker. Once you restore Firefox, it will also Erase your browsing history, favorite website, and personal settings.