MyStartSearch or mystartsearch.com is one of tricky adware which gets installed into your computer when you try to install any free software, crack or patch, it majorly comes when you download stuff from file sharing websites, such sites ask you to download their programs in order to get your file downloaded once you download and install them such unwanted programs and adware gets installed into your computer, mystartsearch is also get installed from such freeware, link from pop up ads, crack and patches.
MyStartSearch Removal from Windows 7, 8.1 and 10
When this adware gets installed into your computer it spreads into Installed programs, Programs Files, Registry, AppData folder, Task Manager. And it also installs its supporting programs with such names which look like windows files and services. So we need to remove all these files in order to get rid of mystartsearch. Follow the steps below-
1. Go to Start and Search for Control Panel and Open it.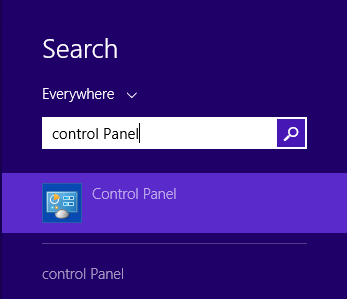 From Control Panel Open Programs and Features.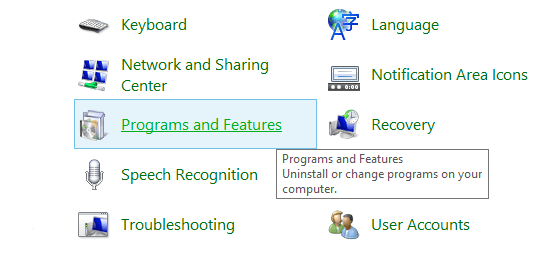 Here you will get a list of all installed programs, find the following Programs and Remove them-
AnyProtect
Bulk Rename Utility
CinPlus
Ge-Force
Mezaa
mystartsearch uninstall
OfferBLVD
SavePass
Search Protect
Sense
Shopper-Pro
You may or may not find all the above programs but mystartserach uninstall and Search Protect must be there to find it and uninstall, ignore any warning during un-installation, it will ask for a security checkup enter the shown captcha and proceed to uninstall.
Remove associated Files of mystartsearch
First, we need to find all the associated files of it and remove them properly.
1. Open Task Manager by pressing Ctrl + Shift + Del   OR do a right-click on the taskbar and open task manager.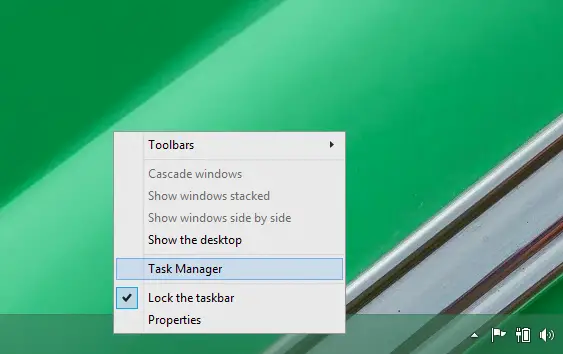 You will see the list of running programs in the task manager
Find a Program IePlugin service
Right Click on it and Go to Details
Here you will get PluginService.exe
Right-click on it and End Process Tree
2. Open Computer and go to C:\Program Files (x86)  find and delete SupTab Folder.
3. Press Win + R or Search for Run, type %appdata%, and hit OK, it will take you to the Roaming folder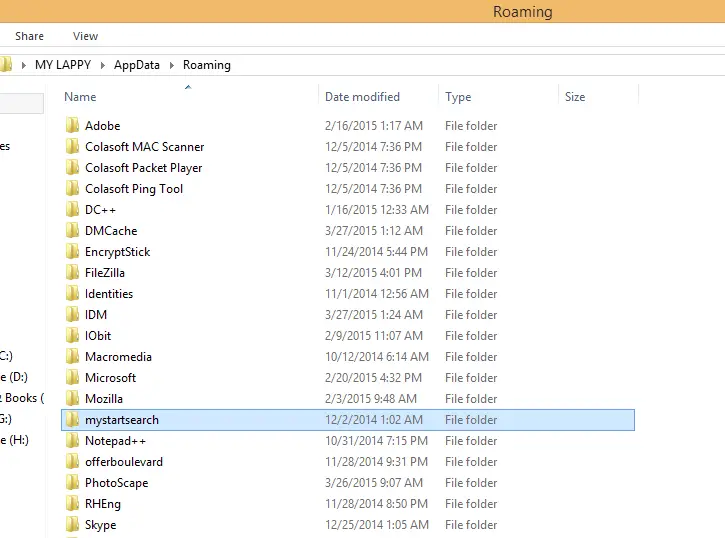 find and delete mystartsearch folder.
Fixing Browsers-
1. Mystartsearch Removal from Google Chrome
1. Go to Chrome Menu 

 > Settings, from startup delete mystartsearch URL and change your homepage.

2. From the Search option change your default search engine to Google or Bing, Click on Manage Search Engines and delete mystartsearch and other unwanted search providers.

3. Click on Extension find and delete Fast Search or Mystartsearch and other bogus extensions.
2. Mystartsearch removal from Mozilla Firefox
1.  Go to Firefox Menu 

 > Options, delete mystartsearch URL and change your Homepage.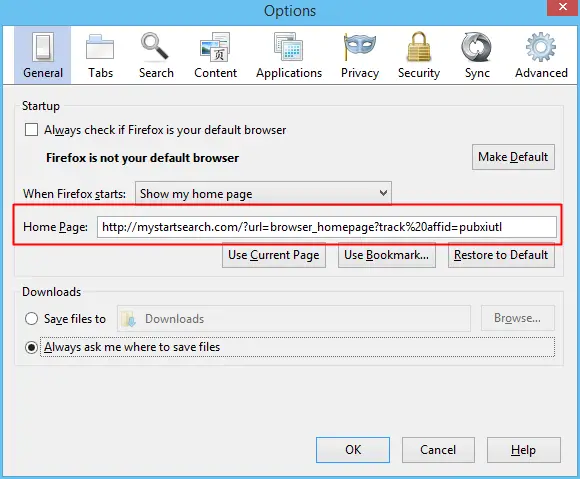 2.  Go to Menu again > Add-ons > Extension and remove Fast Search 4.3.0 and other unwanted extensions.
3.  Click on Search option > manage search engine, here change your default search engine, and remove mystartsearch.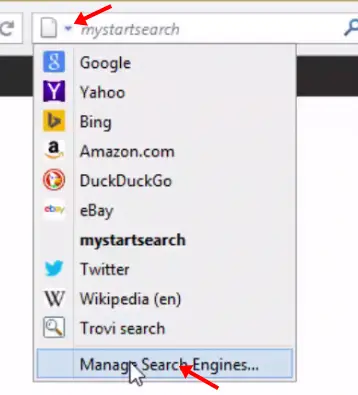 4. Go to address bar type about:config and hit Enter, Click on I'll be careful, I promise now search for newtab, you will get browser.newtab.url  right click on it and hit Reset.
3. Mystartsearch removal from Internet Explorer.
1. Open IE, go-to gear menu at right top corner, go to internet option, here remove mystartsearch URL and change your homepage.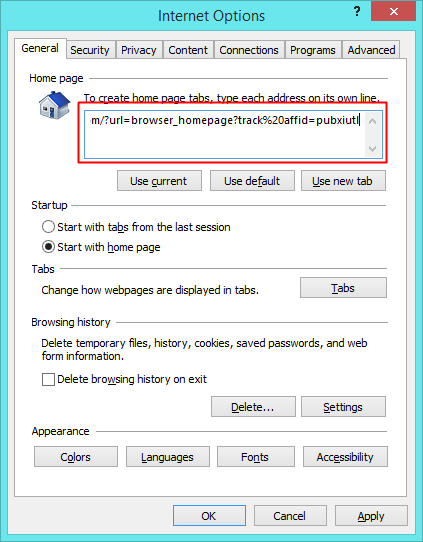 2. Again go-to gear menu> Manage Add-ons, if you find any extension of this adware disable it, now click on Search Providers in the same window, Change your default search engine and remove mystartsearch.
Once you finish fixing all browsers it's time to quickly scan to your computer in order to find and delete any kind of malware, trojan, or any suspicious file.
Download and run Hitman Pro and perform a quick scan, it will take some time once it finished scanning register yourself by using any email id, it comes free for 30 days, now delete all found malware and viruses.
Don't Like Reading? Watch this video tutorial.
If you face any trouble during this process let us know in the comment.
Also Read.