Do you want to change your voice on Discord while streaming to have some fun or prank with your friends or community? You can do it by using the voice changers for discord. Voice changers add a new element of fun when you use Discord for streaming. 
No doubt that Discord is easily one of the best platforms to hang out for anyone with a good community. A simple reason for that is the customization options it has. With the right tools, one can make Discord a very fun place.
Best Voice Changers for Discord 
There are different apps and extensions available that can help you to optimize your voice, change pitch, enable bass or treble, change tone, change male to female voice & vice versa, and some other cool effects. Here is a list of the top 10 voice changers that you can use on discord. 
1. VoiceMod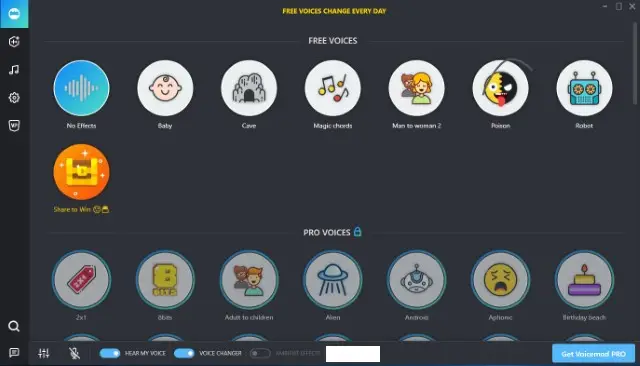 VoiceMod is easily one of the top apps to fake your voice. The tool is very easy to set up and use. Apart from that, it comes with over 42 different voices that you can use.
The voices include Alien, Android, Baby, Crazy, etc. The best part is that you can use this app to change your voice in real time as well as for the pre-recorded audio.
It is also compatible with VRChat, Discord, Overwatch, Fortnite, PUBG, Skype & CSGO. The only downside is that it comes with a paid version, and the free version misses out on a lot of features. 
Key Features:
42 different types of voices
Easy to use
The effects are more natural
2. Adobe Audition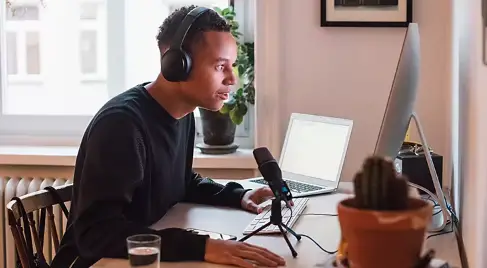 Adobe Audition is another popular app to morph your voice. You can adjust pitch, echo, plosive, reverb and many more effects. This app works on system level, meaning it can be used by any app with microphone access. Audition is also compatible with Viber and Skype. It works as a real time voice changer with discord and any other apps that takes input from your Microphone.
Key Features: 
Easy to set up
Works with a lot of apps
VST plugins to enable voice effects.
3. MorphVOX
Coming to the third member on the list it's called MoprhVOX. It has about 7 different audio effects. The great thing about MorphVOX is that it uses algorithms to find a sound that matches your voice and personality.
The effects include men, women, children, robots, etc. The downside of this app is that it is difficult to set up. As it is a free tool, it also comes with ads. 
Key Features:
Use minimal CPU resources
Comes with customization options that help to fine-tune your voice
Custom shortcuts make everything easy
4. Voice Changer with Effects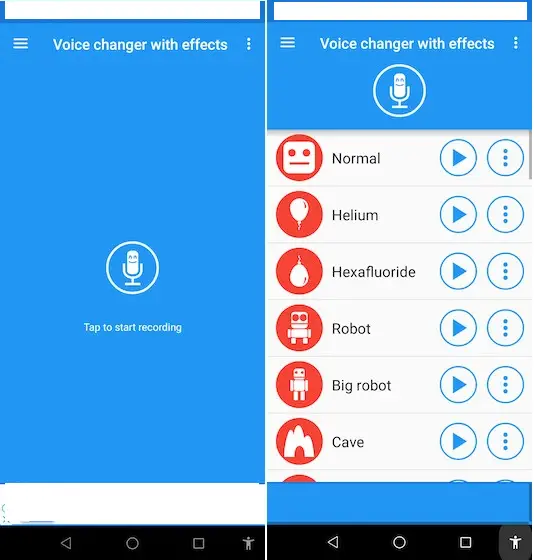 Voice Changer with Effects is a popular app among Android users. The app has a neat and clean interface with a preview button.
It is very easy to use and comes with 40 different sound effects. It has some other cool features that allow you to convert text to audio. Additionally, you can create an image with a different sound. It is a top-rated app to morph your voice into different tones.
Key Features: 
Easy to use 
Huge library of audio effects
Comes with an option to save your recordings
5. Discord Voice Changer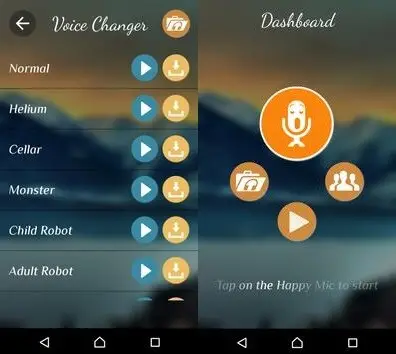 Moving onto the next one, we have Discord Voice Changer specially made for Discord itself. The app comes with 19 different audio effects.
Apart from the cheesy font choices, the tool is very easy to use. You won't find it used by many because it is quite hard to find. The tool offers very smooth integration with Discord.
Key Features:
Easy to use 
Smooth integration with Discord 
Uses fewer CPU resources
6. Voxal Voice Changer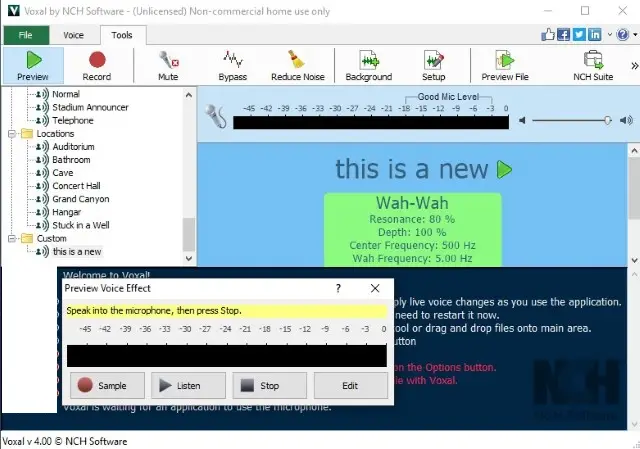 Voxal Voice Changer also brings a lot of voice-changing effects and features to your Discord. The installation part is a bit tricky, but once you get through it, it is very simple and easy to use.
With this app, you can change your voice in real time. Along with that, you can also apply the effects on pre-recorded audio files.
It has a lot of cool effects, including a robot, girl, boy, alien, atmospheric, echo, and many more. Apart from Discord, the Voxal app also works with other platforms like Skype, Google Chat, and more. 
Key Features: 
Work in real-time without any lag
It can be used with other platforms like Skype, Google Chat, etc. 
Not very heavy on the CPU 
7. AV Voice Changer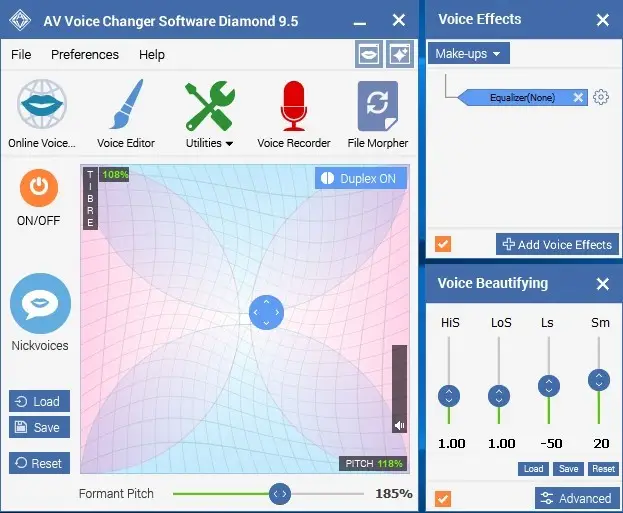 If you wish to take your voice-changing game to a professional level, then AV Voice Changer could be the best choice. You can use this software with a lot of streaming applications like Twitch, Discord, etc.
The tool gives you the freedom to modify every element of your voice. You can make your voice sound deeper, higher, younger, older, more feminine, more masculine, more robotic, or anything you like. The only downside is that it is a bit expensive compared to other software on the list.
Key Features:
Comes with Advanced virtual driver technology
It can be used with VoIP programs and role-playing games
Gives you a lot of control
8. Super Voice Changer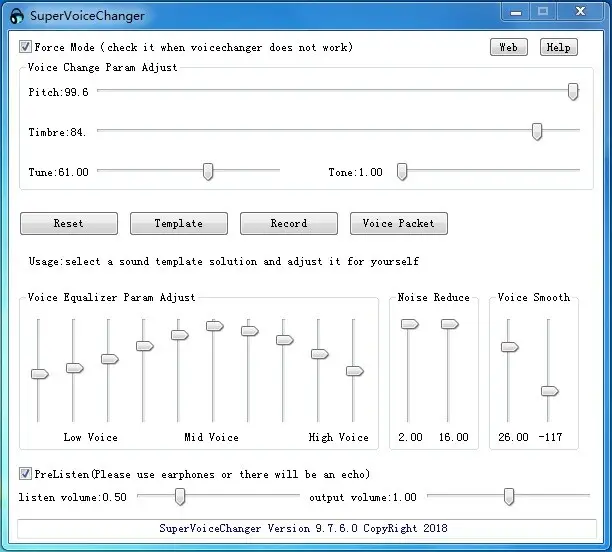 Another easy-to-use app to morph your voice. Along with Discord, it is also compatible with apps like Skype, WhatsApp, and Video Platform. It is easy to set up and comes with an equalizer to adjust your voice tone.
It allows you to save your settings so that you can use them next time. The app is lightweight that does not use a lot of CPU resources. At the same time, it also gives you a lot of customization options and controls.
Key Features: 
Fast and Snappy.
Doesn't use a lot of CPU resources.
Give deep customization options.
Equalizer to adjust voice.
9. Voice Changer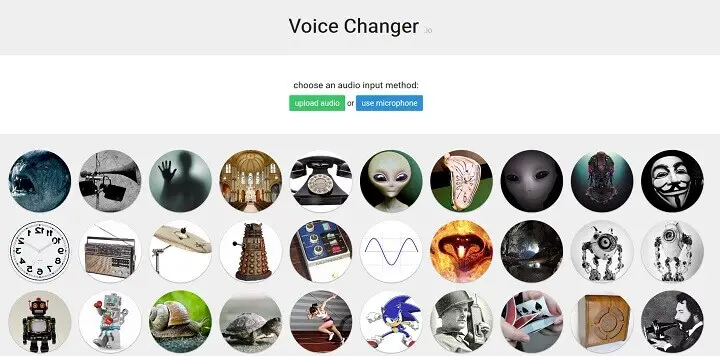 As the name suggests, it does the same work. It might not be the best when it comes to customization and controls, but it does a great job.
A little bit tricky to understand how it works with Discord. However, it is still great, with a lot of audio effects 
Key Features: 
Funny voice effects
Works well with Discord 
Over 51 audio effects
10. Robovox Voice Changer 
Last but not least on the list is Robovox Voice Changer. Being last on the list doesn't mean it is not that good. Robovox is easily a great choice to change your voice on Discord mobile. It has a lot of fun audio effects that you can use. It has a lot of pre-defined options. However, if you are not cool with them, you can create your own. So make sure to check this one out.
Key Features: 
Good voice effects collection
Lets you adjust pitch and modulation settings
Comes with vocoder technology
Closing Phrase 
These were some of the top apps and extensions to morph/change your voice in discord; you can try some of these and check which one works best for you. It is always fun to do something extra on your stream, so why not try these apps?
Also, Read: