This Copy of Windows is not genuine" OR " Windows 7 Not Genuine" is a really annoying issue. This error occurs because either you are not running a genuine copy of Windows or your license/product key got expired.
There is also a chance that a Windows update caused this problem. In all these three cases you get the error after booting to the PC, that Windows is not genuine, and also desktop background changed to a black screen. You won't be able to change the background as you like.
If you have tried entering the product Key again and again or used any software/Patch to crack Windows activation. But still getting the error Windows 7 not genuine or, this copy of windows is not genuine build 7601 / 7600, then this tutorial is for you.
Please note that this is just an educational tutorial for the people who bought original windows and still getting this kind of error or people who want to buy Windows but are not able to buy at this point in time.
We highly recommend you to buy genuine Windows and do not support any kind of piracy.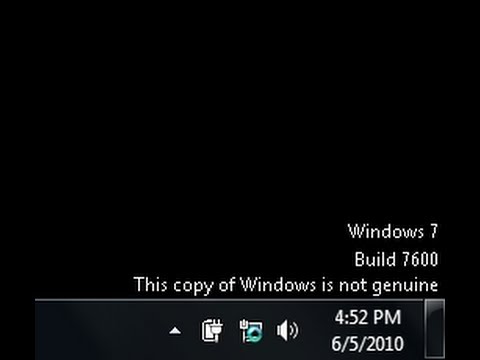 How To Fix " This Copy of Windows Is Not Genuine" Error
There are certain ways to make Windows 7 genuine again. Here you will see some real ways to fix this issue without using any crack like KMS Pico. This crack can activate Windows but it is actually harmful. It violates Microsoft policies and can install malware on your PC.
The below methods do not violate any policies. If you use a crack then you may be a victim of software counterfeiting.
To fix this error you need to have the administrative privilege if you are using a standard account then switch back to the admin account before you proceed further.
Step.1  Go to the Start menu and search for cmd. You will get cmd.exe in the search result then Right Click on cmd.exe and then click Run as Administrator. It will launch a command prompt with administrative privilege.
Step 2. Once the command prompt is opened now type the following command, SLMGR -REARM.
Make sure you type the same command without any mistake, and also ensure that the command prompt is opened in administrator mode otherwise it will not work.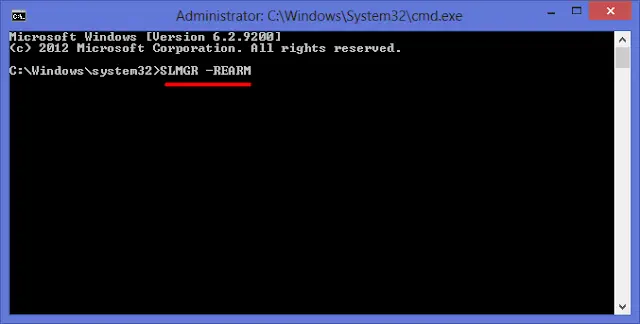 Step 3. Once you typed the above command in the command prompt window then hit the Enter button on your keyboard to execute the above command.
Step 4. After you hit enter a confirmation window will appear with the details of command execution as.
Click on "OK" to close the dialog box.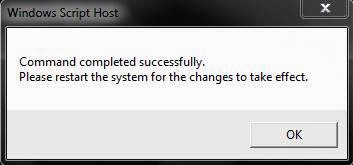 Step 5. Now  Restart your computer. After the restart, you will not get that error again like Windows 7 build 7601 or 7600, This copy of windows is not genuine.
Watch This Video Tutorial
Method 2 – Uninstall KB971003 To Make Windows 7 Not Genuine
Normally windows update setting remains to Automatic download and installs updates, that install the latest security, compatibility, and many other updates regularly.
Microsoft releases updates to fight counterfeit operating system installation and license keys. Sometimes these updates throw false-positive results and your genuine and original product key gets expired and windows 7 shows not genuine error.
If your Windows 7 becomes non-genuine after updating the windows then follow these steps to fix this error-
Go to Start then Control Panel.
Click on Windows Update at the very bottom of the control panel.
Now click on View Installed Updates, It'll open a list of installed windows updates.
Find an update KB971033 and uninstall it by double-clicking on it.
Also, look for the recently installed updates after which you started getting the error. Find and uninstall those updates as well.
After that Restart, you won't get Windows is not genuine error again. But, if you update Windows 7 again then the problem will arise. So consider disabling Windows updates.
Finally, Windows is not genuine build 7601 problem has been fixed. You can restart your computer further to verify that your copy of Windows is activated now and you will be able to set a background picture of your choice.
Right-click on the desktop and go to personalization. Choose the desktop background and apply it.
Note:- Microsoft has discontinued the support for Windows 7 and you will not see any new updates.
Method 3 – Re-Register The License Key
Windows update may revoke the original license key on your PC. It may also happen after Windows recovery or re-install. In this case, you can re-register the product key again.
If you have bought a laptop with an original license then you can find the product key glued on the bottom. Once you find it, note it.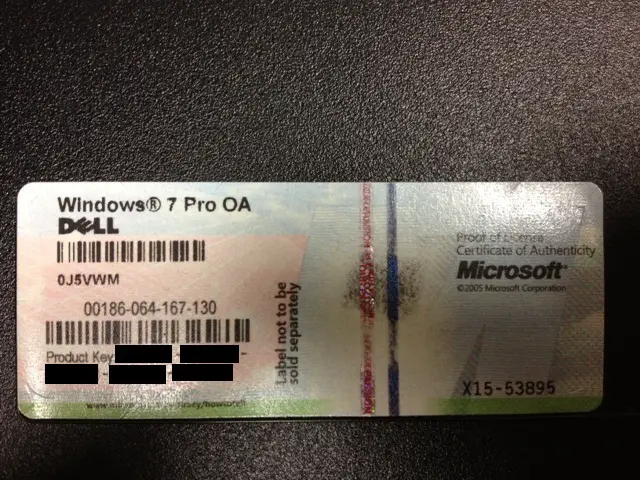 Now come back to the Windows and press the Win+R keys together to open the "Run" dialog box.
Type "slui.exe" and click OK.
Once you find the Windows Activation prompt, select the "Retype your product key" option. Here you need to enter the key you have noted.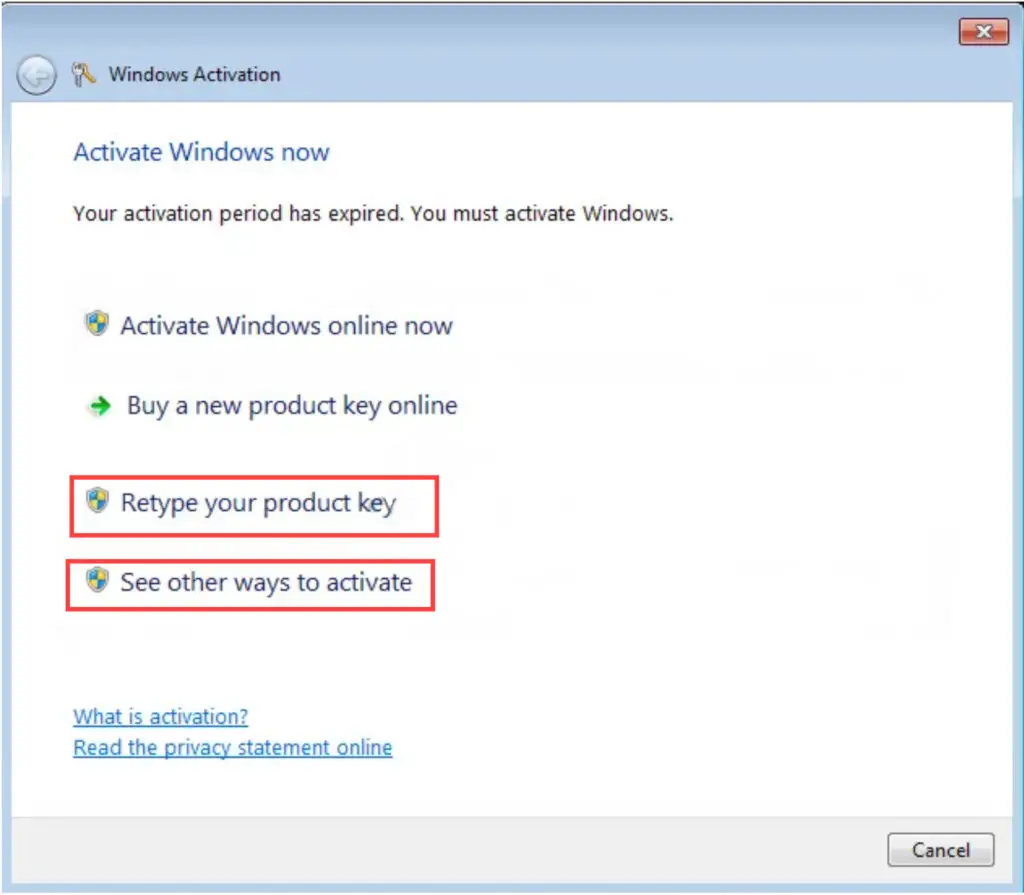 If the above option does not fix the issue then come back to the Windows Activation screen and select "Activate Windows Online Now" and follow the on-screen instructions and check if you are able to re-activate the license.
If the online activation method fails, then click on "See other ways to activate" and follow on-screen instructions.
Don't Use Third-Party Cracks
You may find tons of tools and cracks online to fix this issue. But these tools will seriously damage your computer. Installing any kind of patch, crack, or activator not only harms your operating system but can also install different types of malware.
This may lead to data theft, or your computer can be used to infect other computers using your network.
There are reports of spyware inside cracked Windows 7. Spyware can receive your keystrokes and browsing history which allows attackers to get your username and passwords for your online accounts.
Also, you can get Windows 7 Professional SP1 64 bit at a very cheap rate from Amazon, with Genuine Product Key and DVD which help you to install Windows 7 on any computer without downloading and you can activate the key on your computers.
Also Read:–
If you still face any problems then comment below.