Getting bored during this quarantine? Why not kill your boring time playing some of the top android games with your friends?
There are tons of Android games available to play with friends on the Google Play store, but not all of them are interesting and fun to play. You can browse the play store to check the list of popular games.
Finding the best android game is tough since you have to install a different type of game and check which one gives you an immersive experience and enjoyment while playing.
In this article, we will list some of the popular games you can play with your friends online. Also, you can play some standalone offline games but you may get bored while playing.
So choose the games which you can play with your friends and kill your boring time while you are locked down in your house.
Best Android Games To Play With Friends Online
A game may get boring playing alone, you don't have to challenge your friends or real people if you play against the bots and algorithms. So here is a list of android games that you can play with your friends without losing interest.
These games offer immersive and real-life experience with great graphics and audiovisual effects.
[toc]
The popular game developed by Gameloft is a multiplayer first-person shooter game. Modern combat 5 has immersive graphics, powerful weapons, and thrilling maps to make your gameplay intense.
You can create a squad with your friend to fight back the enemy team and complete the mission. The maps are larger with multi-leveled arenas and places to hide and prepare for the battle.
Multiplayer mode has all the basics for every player like capture the flag and team battle join up with VIPs. Squad system allows players to team up and participate in squad-based team battles.
Since maps are bigger and designed well, there's more of a chance to interact in an experience that has the potential to quite simply respawn, instantly kill, and repeat.
You would get tons of options for guns and attachments. Why not give it a try and enjoy the game itself.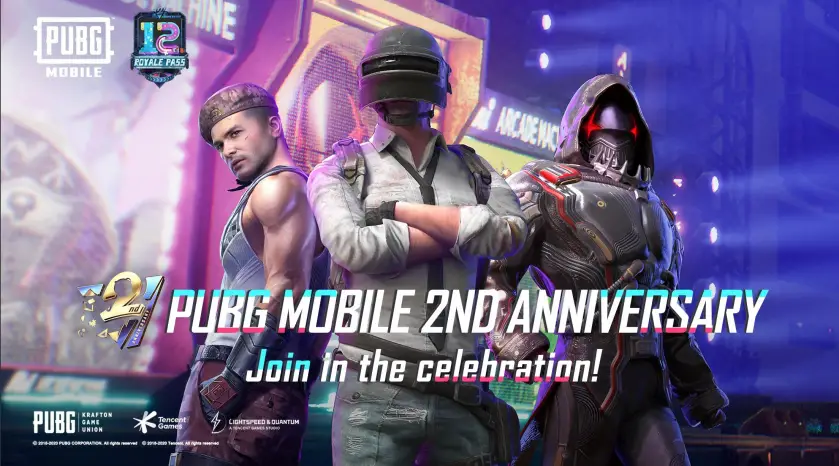 Developed by Tencent PUBG is insanely popular among mobile gamers. The popularity of the game has risen exponentially due to its design, maps, features and many more.
Once you download the game you can play with random players in the selected region or you can create a duo or squad with your friends to play against enemies. The game will land you on the selected map where you want.
You have to find guns, ammo, helmet, vest, grenades, and other tactical weapons in the different areas of the map.
Once equipped with guns, Ammo, armors and other tactical weapons you have to fight against the enemies to survive. The one who will survive till last will win the game while escaping from the blue zone.
There are vehicles available to go through the different parts of the map. You can get special weapons and vehicles by shooting the flare gun in the sky.
You can customize your avatar, clothes, emotes, etc. There is an option to unlock the better skins, clothes and tons of other things after earning the game coins.
The most fascinating thing is that you can voice chat with your squad in real-time to make a strategy for the game. PUBG is one of the best android games to play, you will get real-life battle experience.
Popular among desktop gamers call of duty needs no introduction. COD is also a first-person shooter game developed by TiMi Studios and Tencent Games. After the huge success of the desktop version, COD was released for mobile on October 1st 2019.
If you have played the desktop version of the game then you would find mobile version a bit disappointment but if you are new to call of duty mobile then it is worth playing with friends.
The game is so immersive you won't lose your interest for a second. You will get the console like HD graphics with customizable controls along with voice and text chat with your friends.
Play the popular maps of Call of Duty®: Black Ops and Call of Duty®: Modern Warfare® for free on the mobile version. You can create a squad with your friends on a 100-person battle royale survival map.
As you play and earn game credits you would be able to unlock famous characters, weapons, outfits, and other gears.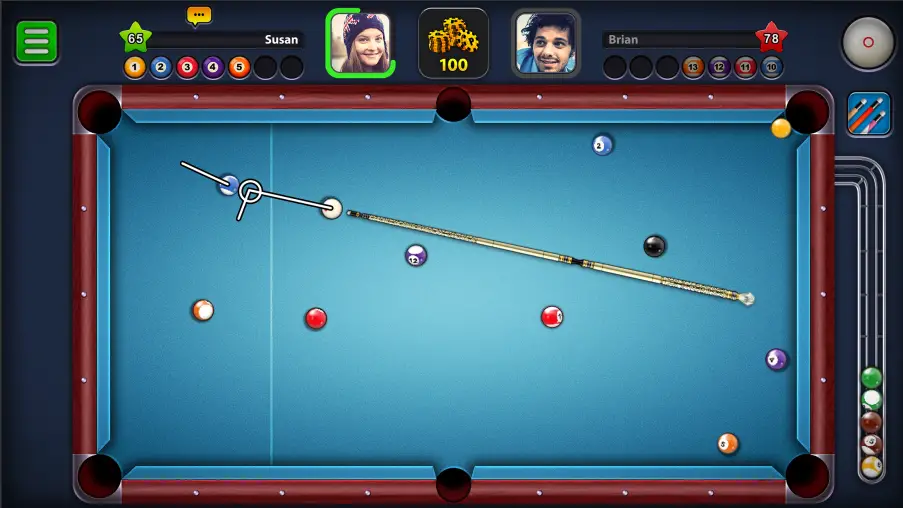 If you are someone who doesn't like playing first-person shooter games like COD and PUBG then 8 ball pool is a great choice. Unlike royale battle games which takes time to learn the game, map, weapons, and strategy 8 ball pools is a simple pool game to play with friends.
After installing the game you will get a pool table to play. The game employs graphics and physics to make it realistic. You will feel like shooting balls in real life.
You can play pool games with your friends or against players around the world as well. There are options to customize your cues and controls for better gameplay.
8 ball pool offers you to join millions of other players around the globe. Challenge your friends, play pool tournaments, or play against other players worldwide in 1v1 pool games.
You can earn game coins, or win pro pool rings, pool cues, and other giveaways. By earning game coins you would be able to unlock premium cues with unique power and style.
Developed by critical fore ltd Critical Ops is another popular multiplayer first-person shooter game to enjoy with friends. You can enjoy beautiful maps and challenging game modes.
Take part in the battle with your friends or score on the individual scoreboard. It features combat between terrorist and anti-terrorist team, where each team has to work as a squad to achieve the goals and targets.
There are a variety of weapons available ranging from the pistol, automatic guns, snipers, handguns and grenades. You can customize weapons using different skins available.
The core game simulates the experience of Counterstrike really well. The game features three challenging modes, Gun Game, Defuse and Team Deathmatch. In Gun Game mode two teams fight against each other, with individual players playing their own way through all the weapons in the game.
Defuse mode one team plant and defend the bomb until detonation and the second team has to find all the bombs and defuse them.
In team deathmatch, both teams fight against each other for a limited time period and the one surviving till last wins the match.
Do you love racing games? If so then Real Racing 3 is a feature-rich game you may want to play with your friends. You can experience the ultimate racing including Formula 1. The game has over 500+ million downloads on Play Store which itself speaks about the popularity of the game.
The game is heavy due to its graphics and features so you need to have a good android phone having at least 4 GB RAM for smooth gameplay.
Real Racing 3 offers 250 vehicles from popular manufacturers like Ford, Aston Martin, McLaren, Koenigsegg, and Pagani. It has 19 real tracks in multiple configurations.
You can race against your friend or the global-8 players. Or race to challenge their AI-controlled versions in Time-Shifted Multiplayer.
The game has over 4,000 events, including Formula 1, Grands Prix, Cup races. This is a super exciting game to play with your friends or with global players, you would never lose your interest.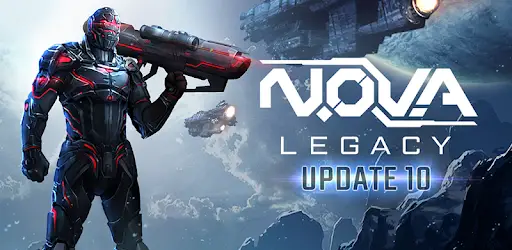 It is one of the best sci-fi 3D multiplayer games you can play on your android device. Kal Wardin, the hero in the game is a veteran N.O.V.A. marine, summoned once again to don his Mobile Armored Suit and strike against the enemies of the Colonial Administration forces.
Kal should protect humanity with alien invaders with the help of an AI agent Yelena. The game has intensive graphics which make it a real-life experience combating against enemies.
You can sharp your skill in multiplayer arenas in different gaming modes like deathmatch and team deathmatch.
In deathmatch, you have to survive on an online multiplayer battlefield for 8 combatants. Or you can challenge your friends in a 4×4 team deathmatch.
You have the option to customize your marine with a variety of special 3D models and skins available in the game. The game offers some modes to combat against alien invaders.
Overall, the N.O.V.A Legacy offers immersive first-person shooting experience based on a renowned Gameloft FPS series as Modern Combat.
Final Words
So these were some of the top android games you can play online with your friends to stay busy while you are locked down in your house. Gaming is an easy way to kill free time if you are not working online.
Make sure you have an android phone with good RAM memory, enough space and a fast internet connection for a seamless gaming experience.
What other games you are playing right now?
Also Read –