There are 100s of websites to watch movies online, but most of them ask you to pay the price or buy their subscription. Netflix, Hulu, and Hotstar all have thousands of movies and TV shows on their list. You can watch them by subscribing to their service. However, there are only a few free sites to watch movies with a good collection.
With the rise of the internet, buying a television set and cable connection is not necessary for people to enjoy their favorite TV shows and movies. At present, plenty of websites on the online platform allow you to enjoy your movies and TV shows anytime and from any place.
So, if you do not want to miss the next episode of your favorite TV show or you want to watch a movie to pass your time. It is the right option for you to choose freely available sites to watch movies online along with your favorite TV shows.
These sites are based on the freemium model; you can access some content for free, and a paywall protects the rest. You can always buy subscriptions if you find them interesting.
Love Watching Anime? – Top free sites to watch Anime
Best Free Sites To Watch Movies & TV Shows in 2023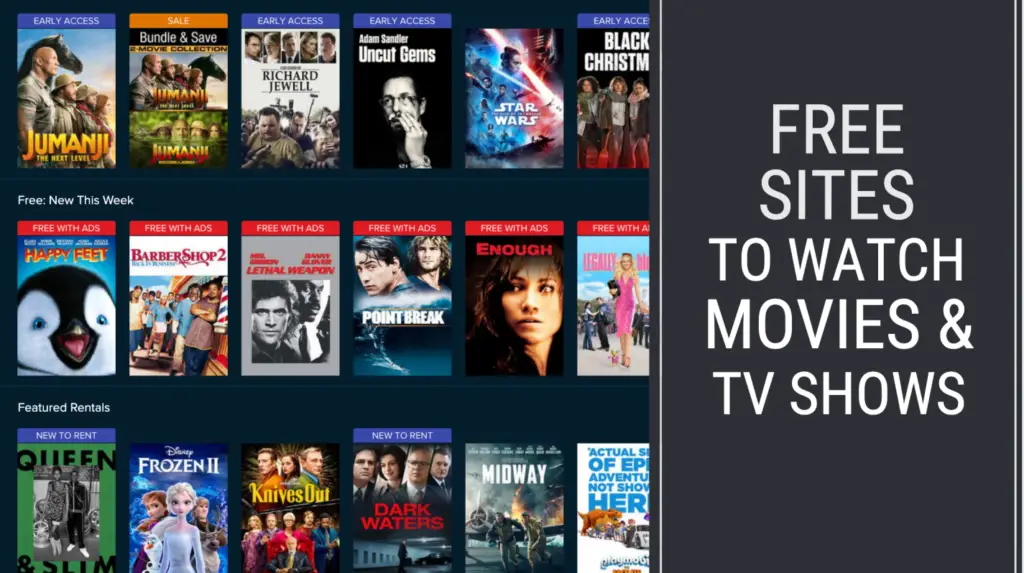 Here are some free sites for movies and TV shows in which you can pick the one best for you:
Crackle is the most reliable and secure video entertainment platform that allows you to watch your favorite TV shows and movies free of cost.
Sony owns this website, so you can easily trust the reliability and quality of the movies on this website. The website has a great collection of popular TV shows that include Firefly, Seinfeld, The Shield, and many more. You can find the different genres of Anime as well.
The website includes well-categorized content and a search option that makes it easy for you to access your favorite show.
There are no limits to how many shows and movies you watch, and it does not charge any prices from users to access any movie. You can easily stream episodes across multiple devices, such as Smart TVs and Android TVs.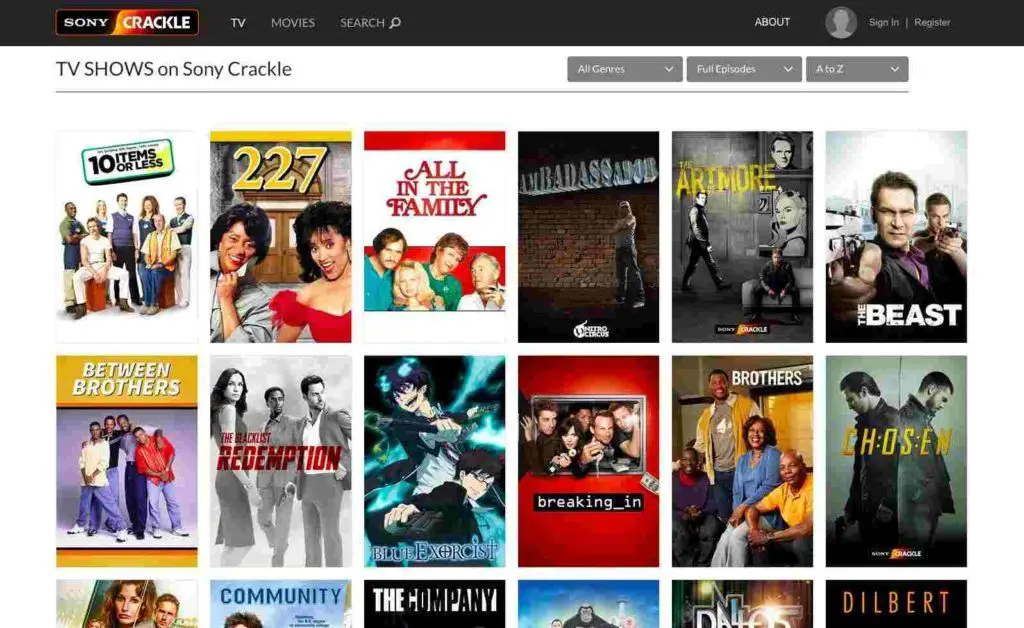 Features:
Stream videos and movies across multiple devices.
Free mobile apps are available.
Host over 150 full-length movies and 40 to 50 TV series.
Pros:
Good video quality.
Lots of video player options.
Extensive selection of films.
Great mobile app.
Cons
We cannot sort films by popularity.
Display more ads.
Yidio is an aggregator of free movies and TV streaming sites that allow you to watch your favorite movies and TV shows.
A separate section of the free TV shows allows you to watch free shows. You can access the site anytime and from anywhere you want and able to enjoy your free time.
You can watch unlimited movies and shows on this website, and it is almost free of cost.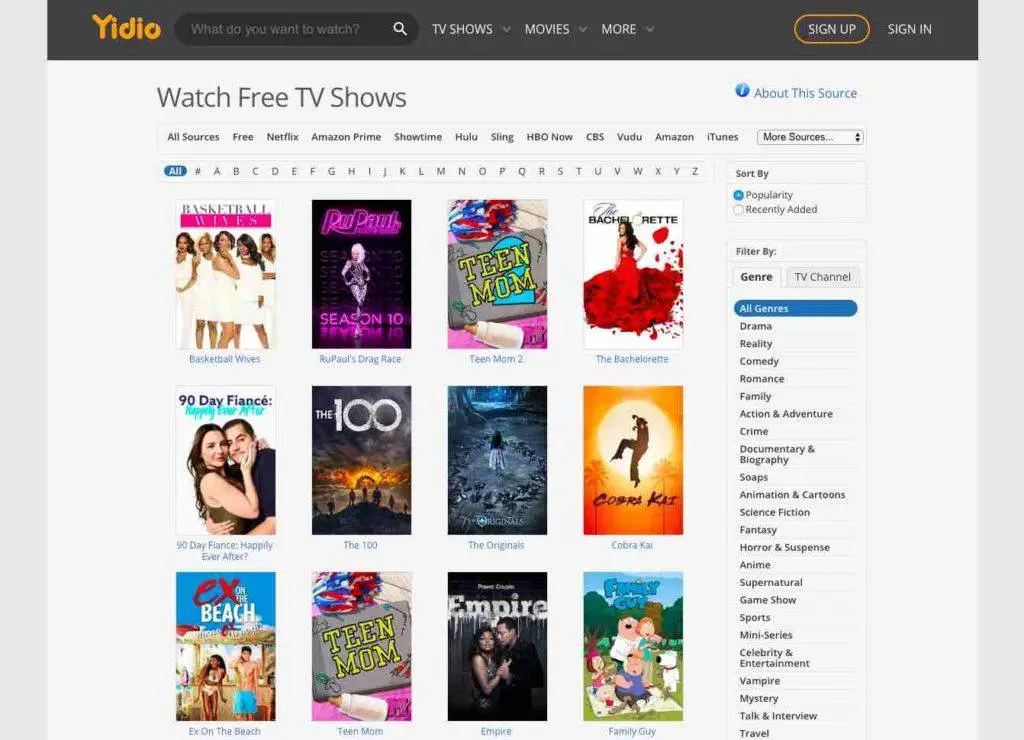 Features:
Hosts several popular sitcoms.
High-quality videos are available.
Pros:
MPAA rating and genre can filter films.
It is easy to sort movies by their popularity.
You can see whether you can rent or buy a movie.
Easy to find movies.
Cons:
Movies are DVD quality.
Videos include lots of advertisements.
Not all films are free to watch.
Tubi is one popular online TV show and movie streaming site that lets you watch your favorite episodes and shows without signing up.
But if you sign in to your account, then Tubi lets you watch your favorite movies and shows across different devices. The site has a clean interface with well-outlined categories such as TV comedies, Crime TV, TV Dramas, and Reality TV.
Tubi also has an extensive collection of movies that include different genres of movies like horror, comedy, drama, and many more.
The site provides a higher viewing experience to its users by offering good streaming quality.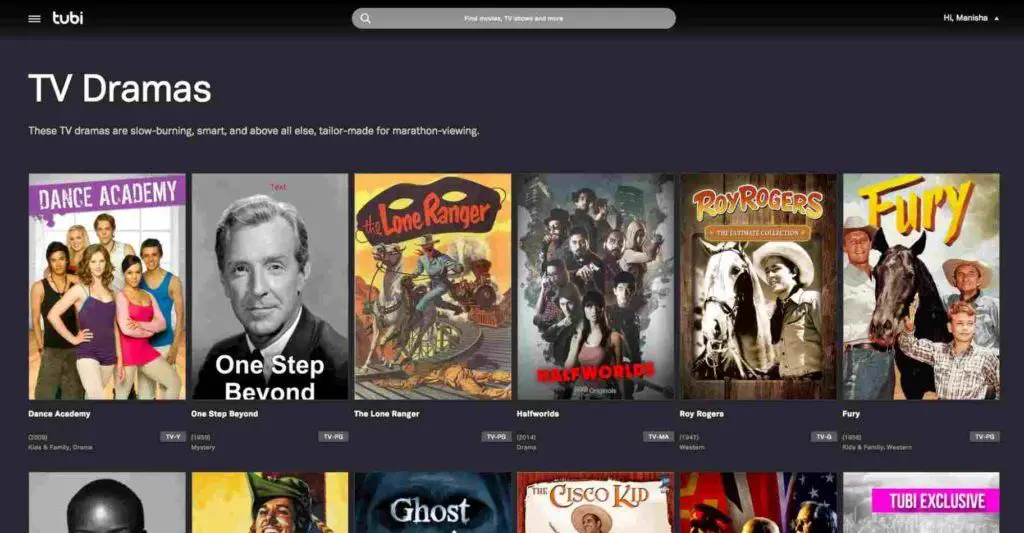 Features:
Free iOS and Android apps.
User-friendly interface.
A good collection of free TV shows and movies.
Offers a section for the Anime series.
Pros:
Popular and high-quality movies.
Subtitles can be enabled for most movies.
Lots of genres to find movies.
Cons:
Ads are shown during the movies.
No comment section.
CW network lets you stream some of the most popular and entertaining content on the site for free of cost. This site has a good collection of superhero flicks such as The Flash and Arrow.
For people who are interested in watching a supernatural drama, it is beneficial for them to check out several supernatural series and movies on the site.
The content of TV shows and movies is limited on the streaming site, and you can search for your favorite movies and TV shows to enjoy your movies and shows.
You can see the improved overall quality of the videos on the site, and you will enjoy the fast and compelling comparison of other sites.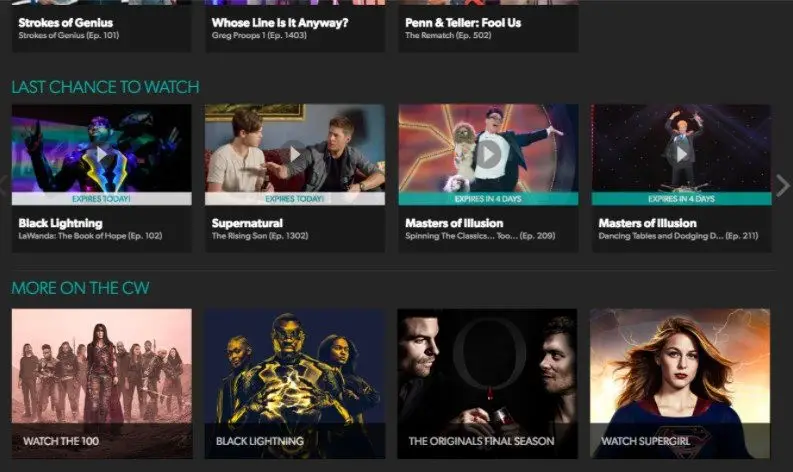 Features:
No subscription or sign-up is required.
To watch content from the CW TV network.
Pros:
The video quality is outstanding.
Fast and quick streaming.
Cons:
Limited content for free movies and TV shows.
Some movies are removed after some time.
Hotstar is known for several TV shows and movies available for free of cost and some HBO shows and cricket streams at affordable prices.
The services also offer lots of Indian TV channels such as Star Bharat, Like OK, Star Plus, and many more that make it easy and affordable for you to enjoy your favorite shows at any time and anywhere you want.
Apart from all other TV channels, the site allows you to easily watch free TV shows and movies online.
Accessing the site is straightforward, and you can enjoy watching the movies without signing on to the site. It is one of the best Free Sites to watch movies online and popular TV shows.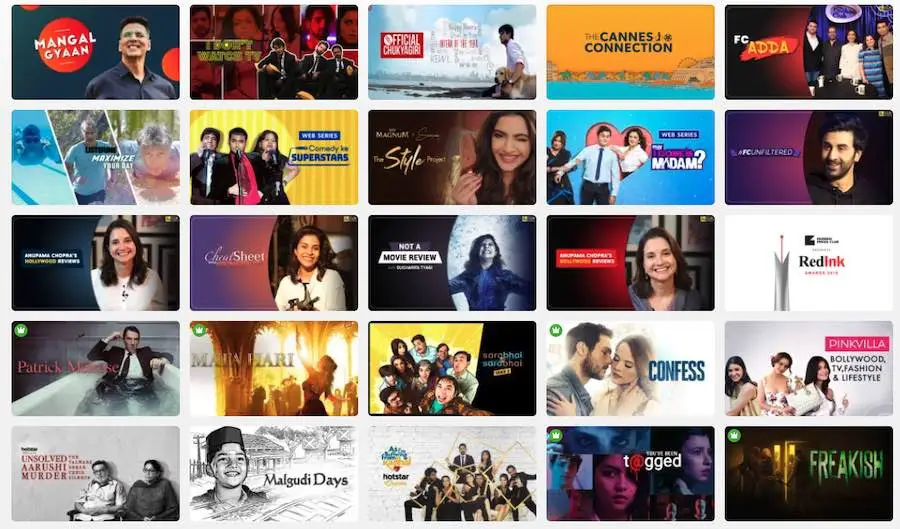 Features:
Low-cost premium plan.
Lots of free Hindi TV shows and movies.
Pros:
Easy to use.
High-quality video streaming.
Access lots of movies and TV shows.
Cons:
Requires signing up to access several movies and shows.
It displays advertisements during movies.
Lots of people prefer to visit Vudu to watch movies online. Vudu lets you access your favorite movies and shows.
It offers users lots of exciting content and high-quality content free of cost. The site has a wide range of free TV shows, including various genres such as drama, comedy, documentaries, reality, and many more.
On the site, you can also find a free TV section where you can enjoy watching several TV shows like Megalobox, Flash Gordan, and different kids-friendly cartoons and shows.
For anime lovers, the site offers many famous and popular series, including Naruto, Ergo Proxy, Fullmetal Alchemist, and many more shows.
At present, people visit this site and enjoy watching their favorite movies anytime, whenever they want, without having any issues. It is very easy for a user to access the site, and you can search for the movie or TV show that you want to watch.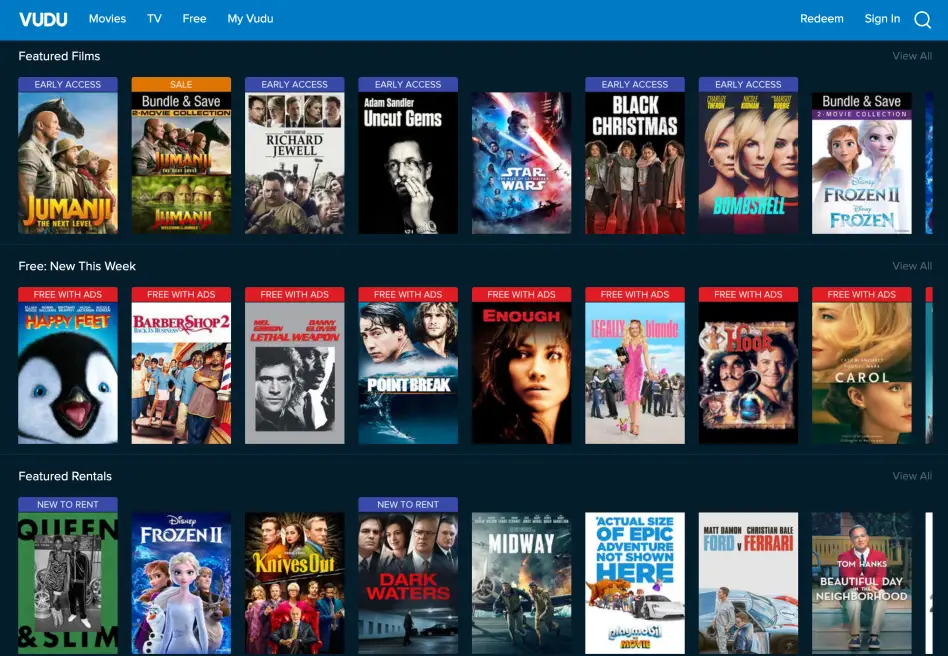 Features:
High-quality videos.
Watch both classic and current TV shows.
Pros:
High-quality video content.
Enjoy watching movies and TV shows free of cost.
Several genres of the TV show.
Cons:
Do not display all the shows in one place.
Take time to play any movie.
Conclusion:
Thus, these are some valid and free sites to watch TV shows and movies online that have been ranked higher to provide high-quality and reliable content to the users.
You can try any of these online movie sites to access your favorite movies and shows. Now, you can easily go through these legal websites to watch your favorite TV shows and movies on an online platform that can save you lots of time and effort.
So, what are you waiting for? You can quickly grab one of these most popular online TV shows and movie sites and start watching whenever you get free time.
It is one of the best ways to enjoy yourself with your friends and make your family get together more happy and memorable.
Also Read –