Google Doodle Games are fun games from Google that are usually not visible out front. You need to search for them and then start playing to enjoy them. To be more creative with the Homepage, the company introduced Google Doodles, which are slight alterations to the Google Homepage logo. 
You might have noticed it at a significant event like a holiday, achievements, etc. Then it evolved into games to get more attention from the users.
For instance, if you don't have an internet connection on Chrome, then a little dinosaur appears with "No internet." It is also a game, and the fun begins as soon as you hit space. You must dodge the cactus plants by pressing space to progress in the game. 
What Are Doodle Games?
It all started way back in 1998 when Google was not even incorporated. The founders' Larry and Sergey, wanted to indicate their attendance at the Burning Man festival in the Nevada desert.
To show their attendance, they altered the logo by adding a stick figure drawing behind the 2nd "o" in the word. Following the trend, Google alters its logo on Google's home pages to celebrate any special event around the world. Any commemorative holidays, events, achievements, etc., can be occasions for a Google Doodle. 
While most of the Google Doodles were alterations in the logo on the home page, in 2010, their dedicated team for creating Google Doodles started taking a more creative approach. As a result, we got our first ever Google Doodle game in May 2010, and the game was Pac-Man, which is easily one of the most iconic console games ever. 
In 2001, Google dedicated a special "Doodlers" team to make all the games and other doodles. With time, the company started focusing on remarkable regional events. 
They also conduct an annual competition for school students where they can make and submit Google doodles. The competition started in 2008 and is known as "Doodle 4 Google."
The rewards for winning the competition are pretty handsome. So if you win, you can get a college scholarship of up to USD 30,000 and some unique gifts.
The most pleasant award is their logo featuring Google Homepage. Every year, the competition has a unique theme, and students from different countries can participate. So if you are a creative person and want to do something along these lines, keep an eye out for the dates of the "Doodle 4 Google" competition. 
Best Google Doodle Games You Can Play In 2023
There are many games available, but here are some of the best games you can play.
1. Pac-Man Doodle Game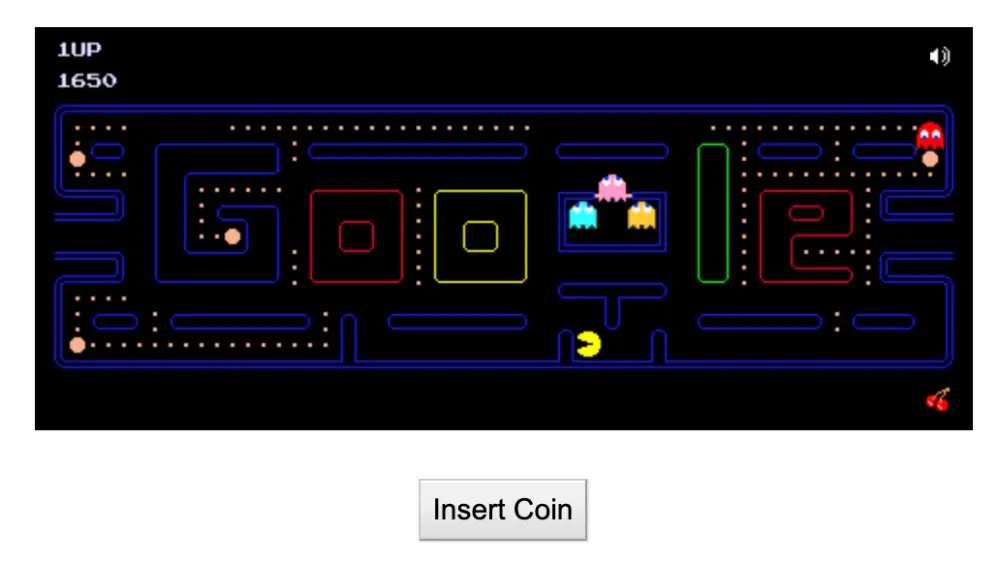 Pac-Man launched in 1980, and this game has a special place in Generation X and millennials' hearts. It is easily one of the most iconic games of its time.
Interestingly, it is also the first-ever Google Doodle game, introduced in May 2010. If you want to go down memory lane or show your kids this fantastic game, you can play it. The gameplay is very intuitive and takes you back in time. Just hit the Insert Coin button, and the gameplay starts. 
2. Doodle Champion Island Games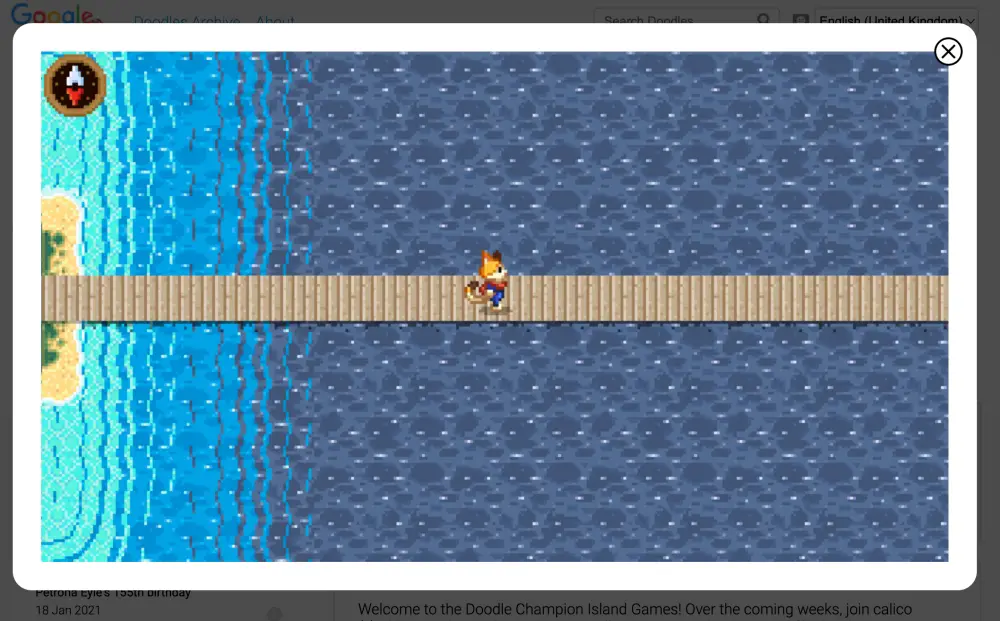 The Doodle Champion Island Games is full of mini-games that you can enjoy. It takes around two hours to complete the entire game, which is more than enough for a game.
Google created this game to celebrate the Tokyo Olympics. To win the game, you have to defeat every sports champion on the map. It is pretty engaging and fun, so make sure to check it out. 
3. Cricket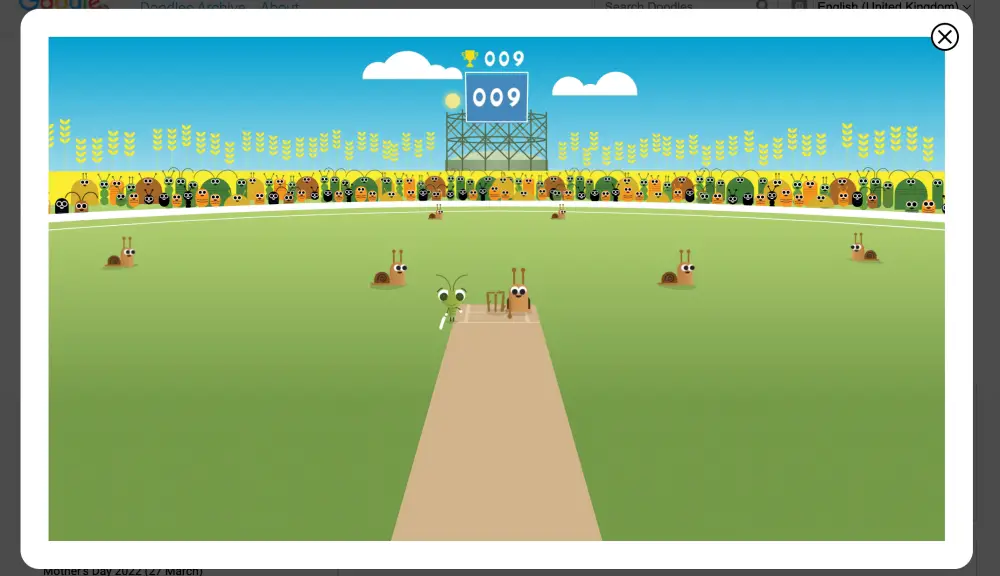 To celebrate the 2017 ICC Champion's Trophy, Google launched this Doodle Game. Since cricket is one of the most popular sports in the world, many people like to play games related to it.
You can check out this game if you are a big cricket fan. It has adorable ants and snails as players. Just hit the space bar to hit the shot. The gameplay is simple and sweet. 
4. Gerald "Jerry" Lawson's Cartridge Style Game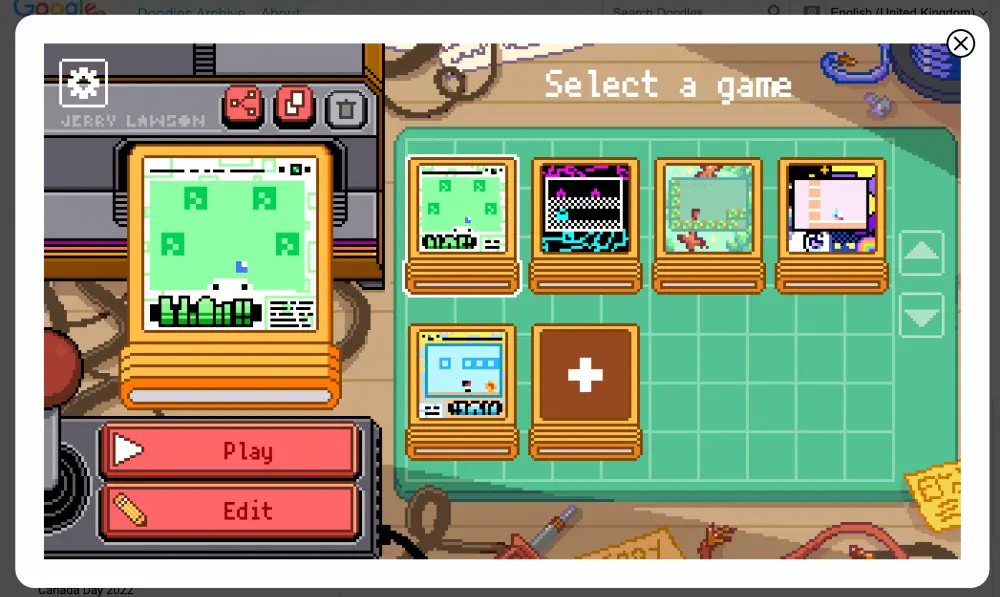 Gerald "Jerry" Lawson gets the credit for developing the first home video gaming system with interchangeable game cartridges. It truly changed the way of modern gaming as we see it today. To celebrate his legacy, Google introduced it on his birthday. This game allows players to build their own video game from scratch.
The game has five pre-made cartridges, and then you can hit the edit button to create more. You will also get some Super Mario Maker series vibes from this game. So make sure to check it out. 
5. Magic Cat Academy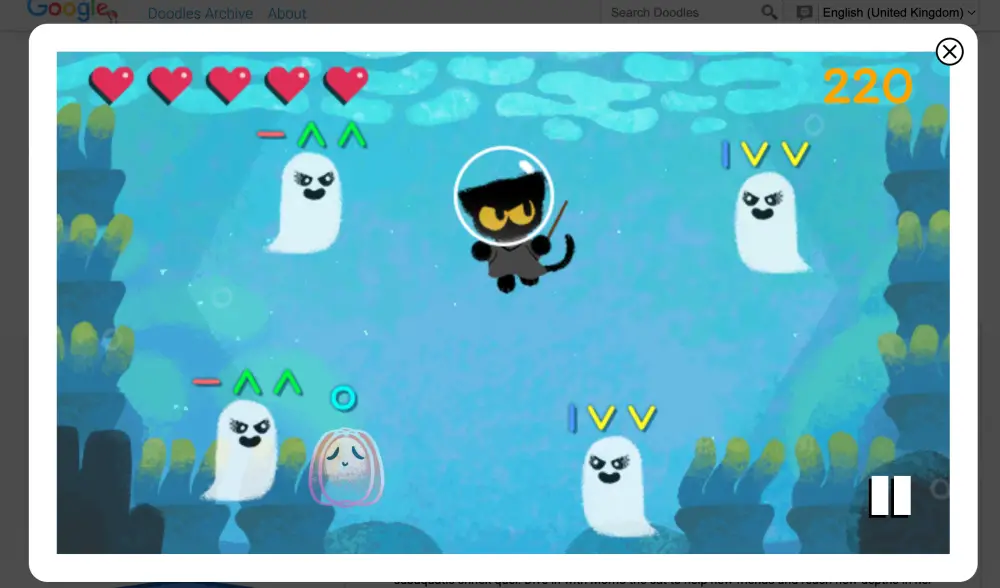 Magic Cat Academy is one of the most engaging games on the list. It involves magic, well, not literally, but if you like to swing wands and yell charms to harm the enemy, this is the game you can play.
It involves drawing gestures from your mouse to kill the cute ghosts that come your way. The game starts slow, but as you progress further, the difficulty level increases and it is fun to play.
So if you are into cats and cute ghosts, make sure to check out this game. 
6. Soccer Google Doodle Game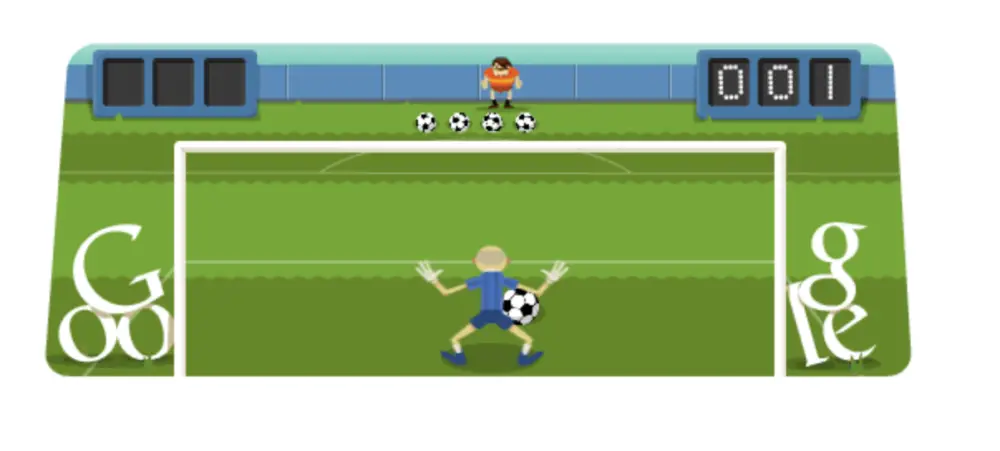 Soccer is one of the most famous sports in the world. People all over the world like to watch and play soccer. So it is only natural that there is a Google game for it. If you are someone who likes soccer more, then you can play this game. You have to use the keyboard to stop the goals. 
7. Quick, Draw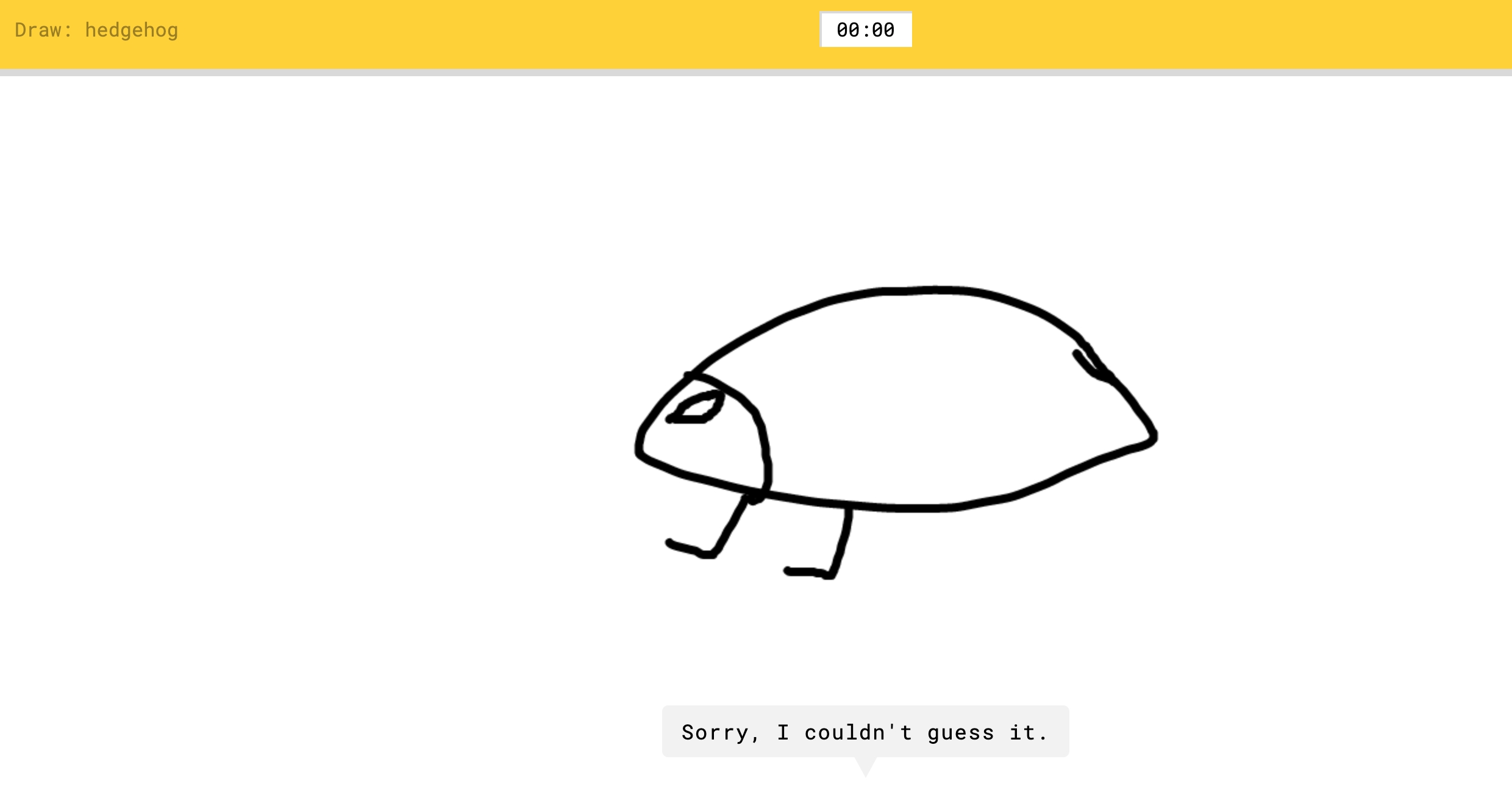 This is not a game but more of an experiment from Google in their AI department. Just click on Let's Draw, and the game will tell you the thing you have to draw. You will get 20 seconds to draw it, and the AI will try to guess if you are correct. 
8. Pangolin Love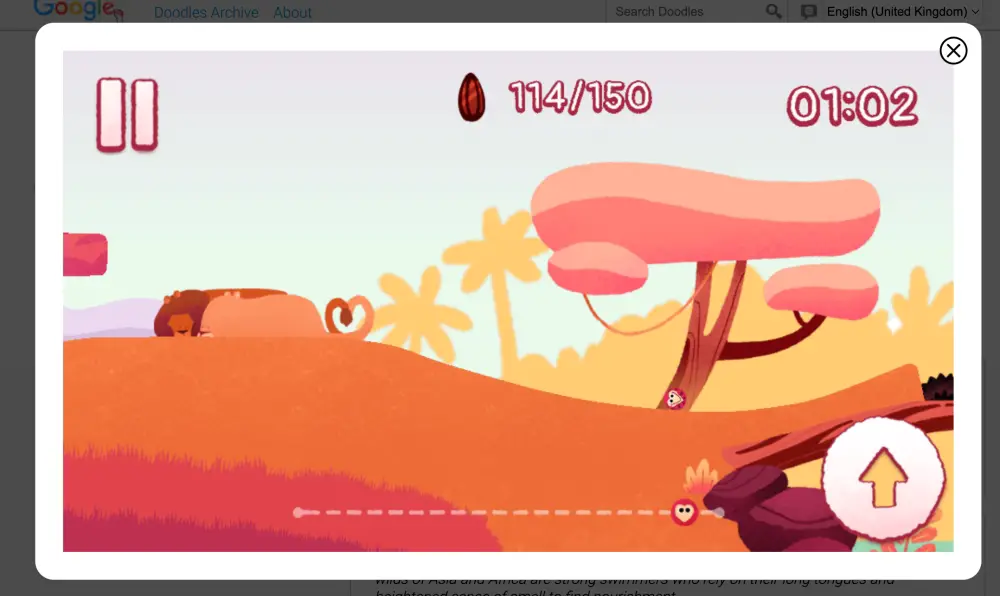 If you are a big Sonic fan, you will love Pangolin Love. Google released this Doodle in 2017 on Valentine's Day. To aim was to raise awareness for Pangolin and other endangered species. The gameplay is lovely as you become a Pangolin who has to search for flowers to impress its mate. 
9. Doctor Who Doodle Game

To mark the 50th anniversary of Doctor Who, Google launched this game. It is a fun strategy game where you can choose your favorite Doctor Who character and play him in the game. You must avoid enemies and use the environment cleverly to progress further in the game. Overall, it is a pretty fun game. 
10. Pony Express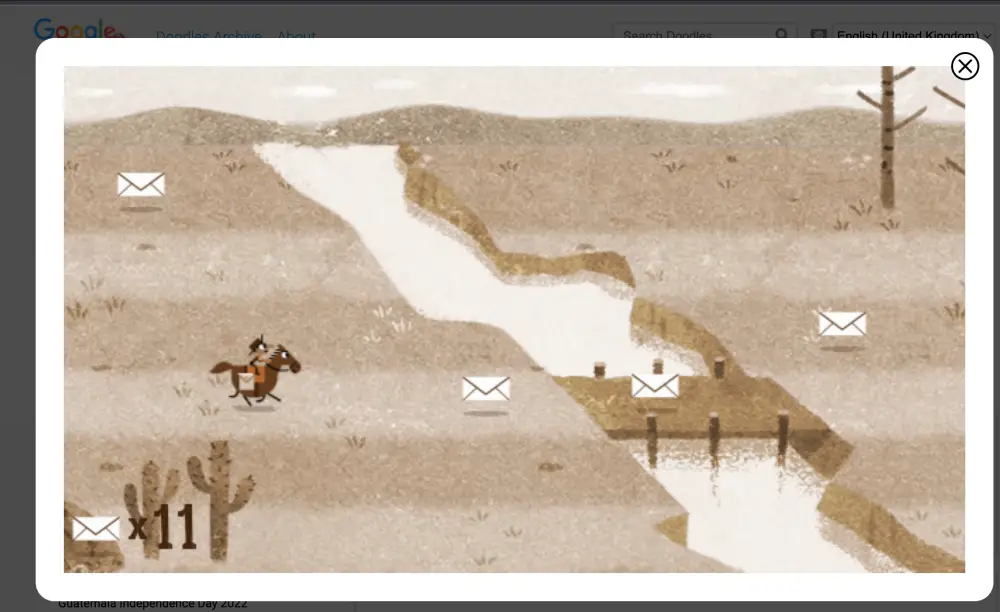 Pony Express is a perfect example of how a simple game can be fun. Like the dinosaur game on Chrome, this one involves a horse rider with his pony. The goal is to collect all the messages without hitting the obstacles. This game adds more fun as you have to collect letters. So make sure that you don't miss out on this one. 
11. Garden Gnomes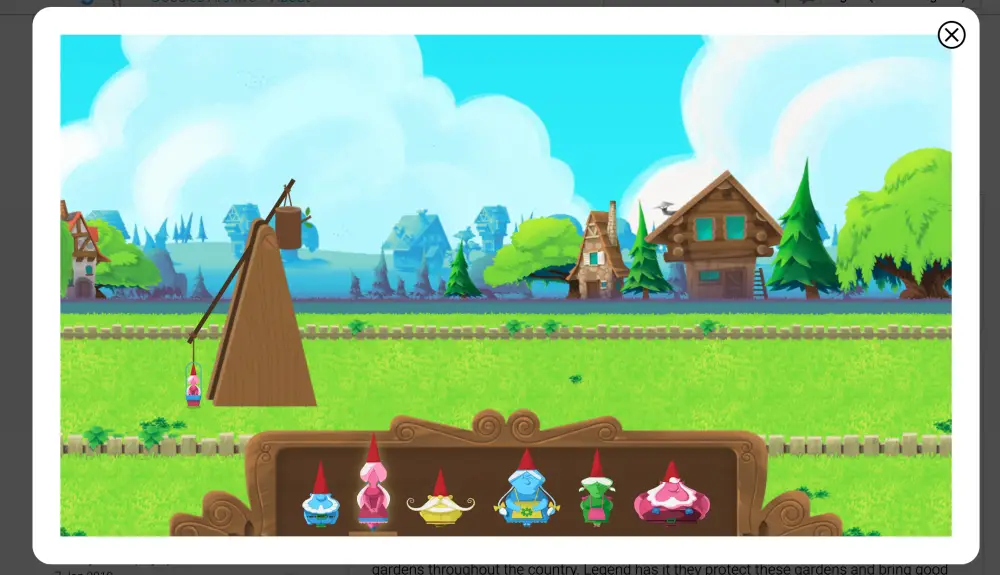 With a simple premise, Garden Gnomes is still among the most interesting games on the list. Essentially, it is a catapult game. You get Garden Gnomes on a catapult, and the goal is to throw them as far as possible. The farther your gnome reaches, the more flowers you are allowed to plant. It is simple yet very entertaining. 
12. Savoy Ballroom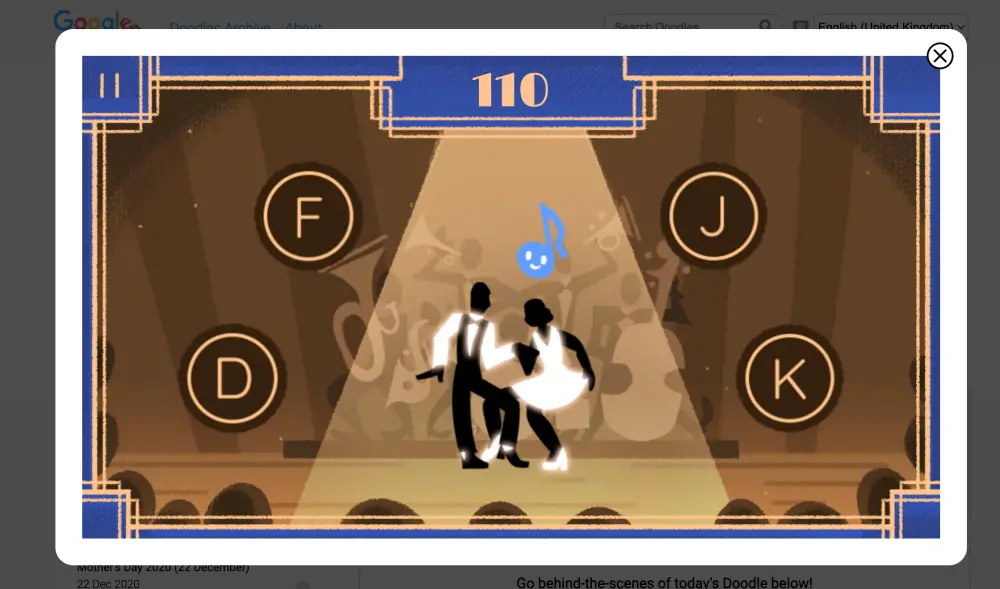 If you like rhythmic games, then this game is for you. A white circle will appear on the letters on your screen for a short time, and you have to press the letter on your keyboard in that timeframe. This will make your player dance. The best thing is that it can be played with two players. So you can also invite your partner to have a fun time. 
13. Coding for Carrots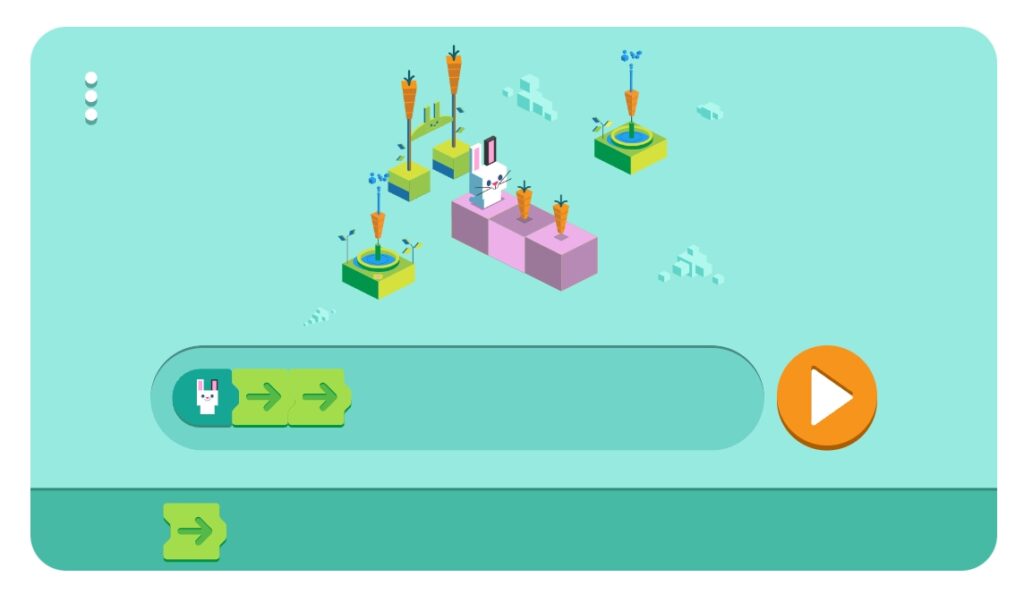 To celebrate 50 years of Kids' Coding, Google launched this game in 2017. It requires thinking skills, problem-solving skills, etc., and is an excellent way to introduce your kids to coding. You have to use Code Blocks to help the bunny collect carrots and progress further. 
14. Great Ghoul Duel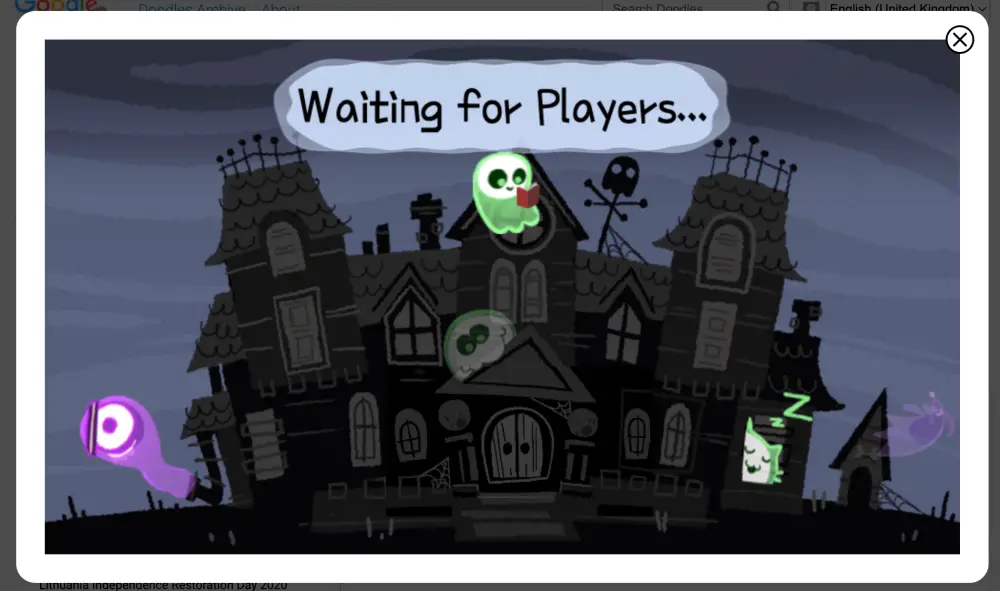 Great Ghoul Duel is a multiplayer game that you can play with up to eight players. You can either play with random players or host your own game. The game divides eight players into two teams, and the goal is to collect and deposit as many souls as possible to the base. The team to deposit the maximum number of souls in the end wins.  
15. Scoville's Game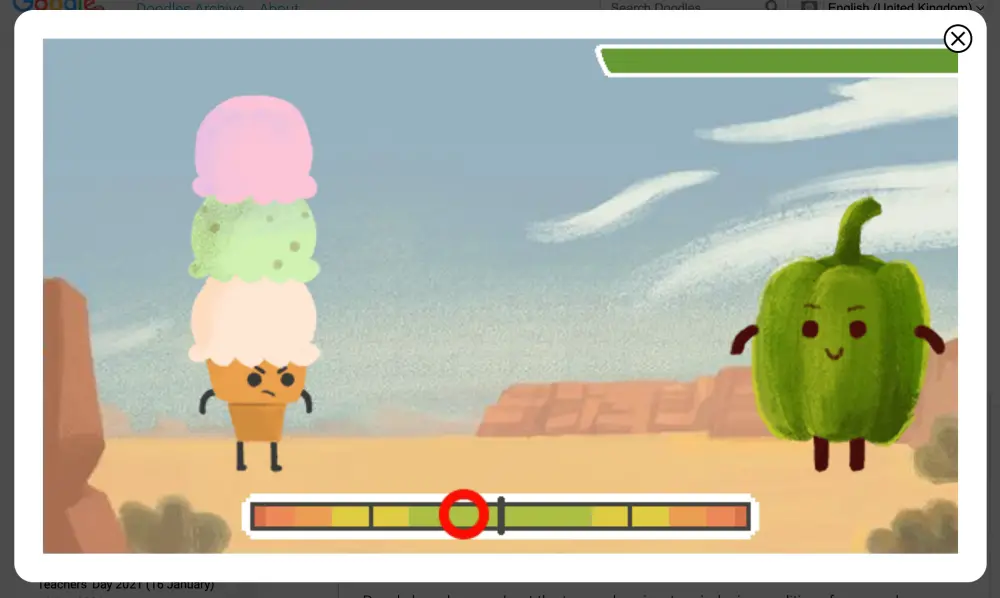 In this game, you are ice cream with three scoops. As you progress further in the game, you will face some of the spiciest peppers worldwide. The goal is to defeat the Peppers. Playing this game is easy; you just have to click on the right moment to beat the peppers. 
16. Fischinger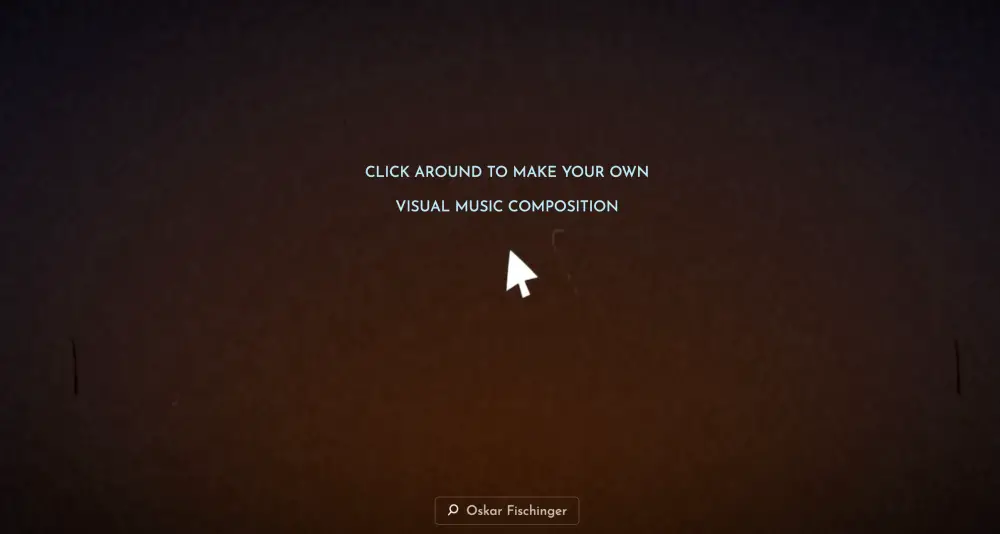 The bonus on the list is Fischinger. To celebrate Oskar Fischinger's 117th birthday, Google released this music-themed game. You click on the screen to create your visual music composition.
Players get many customization options like presets, tempo adjustment sliders, etc., to hit the right tone. It is fun for all people who have an understanding of music. It creates stunning sound effects, and you will love it.
Verdict
Finally, with these games, we conclude our list of popular Google Doodle Games. These are simple games you can play when you are bored. There are sports games, music games, running games, etc., on the list. Play all the games on the list, and let us know which one you like the most. 
FAQs About Google Doodle Games
What are Google Doodle Games?
Google Doodles Games are games designed by Google to mark a particular day. You can play these games directly on your browser. It is totally free to play.
Do I need additional software to play Google Doodle Games?
No, you don't need additional software to play these games.
Are Google Doodle Games safe?
Since these games are designed by Google's internal teams, they are completely safe to play.
Read More About:-