Update:- Facebook messenger games have been removed from the messenger app and shifted to the main Facebook App. You can play all these games on Facebook native app and on the website.
Looking for some of the best games to play on Facebook Messenger (Now Facebook Instant Games)? The following blog post has the name of the Games which you can play right now.
Facebook is the number one social networking site where you can connect with family, friends, colleagues, and other people you know. On the site, you can share your favorite pictures & videos, make text chats & video calls, and more.
Apart from this, Facebook is one of the best places to play games online. It has thousands of games you can play alone or with friends. These are some of the best Facebook messenger games / Facebook instant Games favorites among users all across the globe.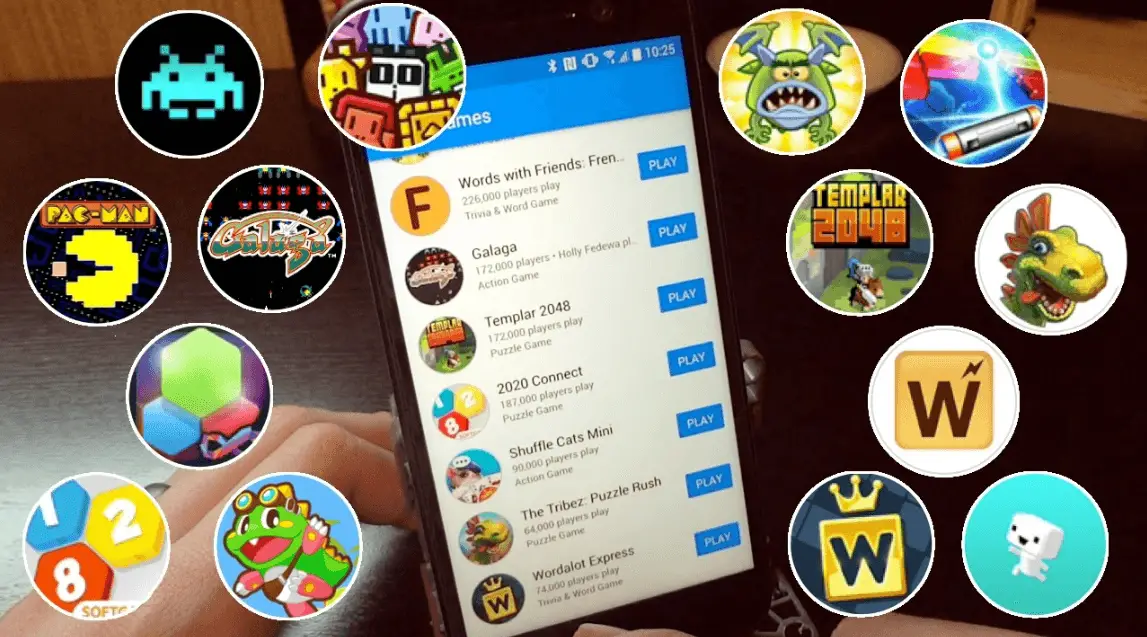 What Happened To Messenger Games?
Did you open your messenger to play some games, and all your favorite Facebook messenger games disappeared? Don't panic; they are not gone but shifted from messenger to Facebook native app.
You can still play all your favorite games without losing your score, game coins, and points. You have to use the Facebook app or website to play.
The majority of the users access Facebook using the Facebook app for checking friends' updates and the Facebook Messenger app for sending messages and making voice & video calls.
Since Facebook and Messenger apps are different apps, and most of the users spend lots of their time using the Messenger app, the company decided to shift games from messenger to the Facebook app.
How To Play Facebook Instant Games Previously Messenger Games
Earlier it was easy to play games on messenger since you were able to quickly access the games on messenger by tapping on the 4 dots beside the camera icon. Now there is only one option which is "Location."
To get started with Facebook Gaming, you need to open the Facebook app. And tap on the hamburger menu in the right-top corner.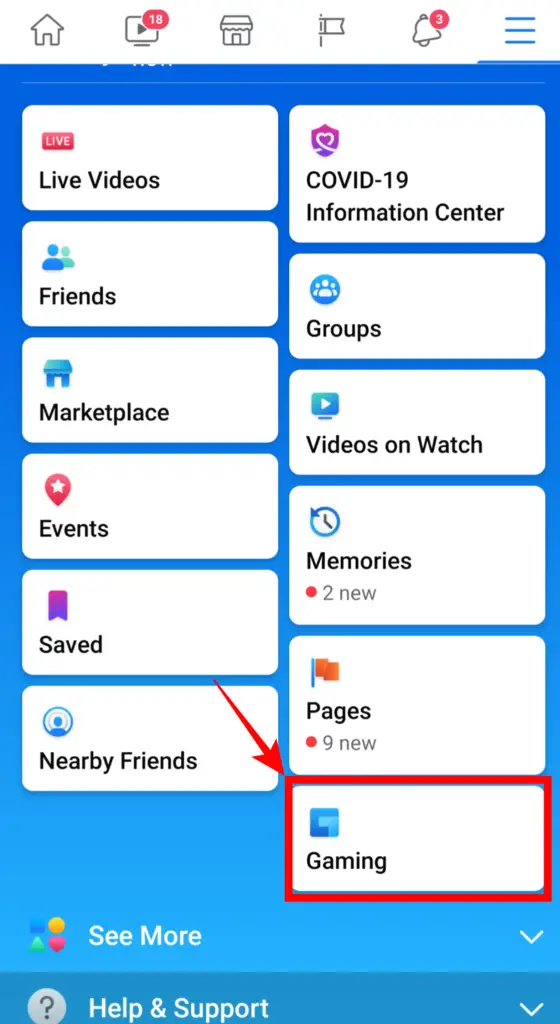 From there, tap on the gaming option, and it will open the Facebook instant games on your app. On the Gaming page, you can see your gaming profile, gaming videos, trending gameplays, and recently played games, and you can also browse through all Facebook games.
If you want to play Facebook instant games on the laptop, then go to Facebook Home and from the left pane, click on "Explore" and then click "Gaming".
To check all the games available on Facebook Gaming, click on "See All Games." Now it will list all games according to your interest.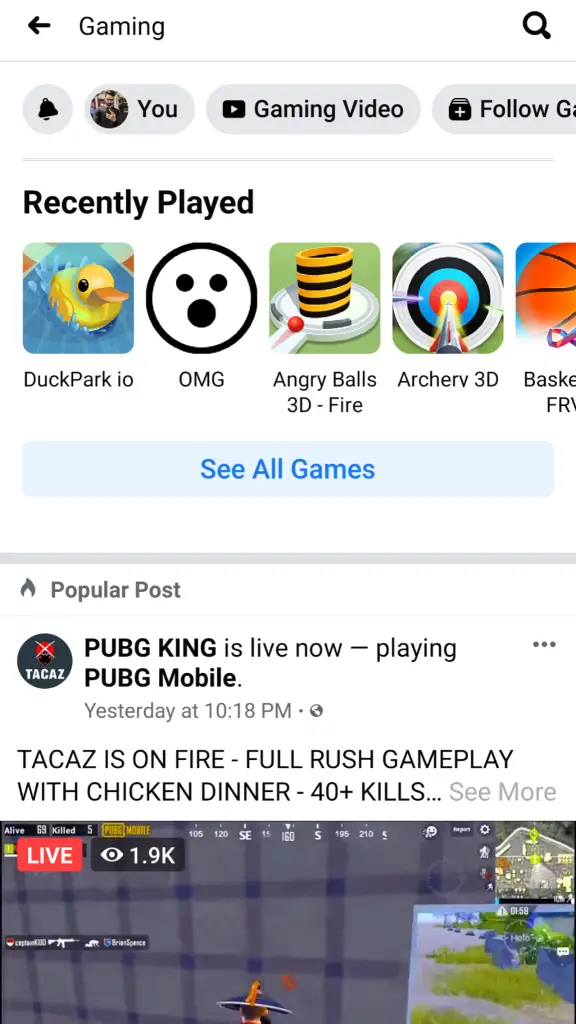 The best thing about Facebook Messenger games/instant games is that they are very lightweight and load quickly. To play games inside the Facebook app, users need to access Facebook gaming.
This will take you to the screen which has a never-ending list of Games. Select the game you want to play from the list of options.
You can choose the following game categories to play solo or with friends.
Action games
Bingo
Board
Builders
Card games
MOBA Games
Poker & Table Games
Puzzles
Role-Playing
Runner
Simulation Games
Sports
Strategy games.
After choosing the game, tap on the game icon, and it will open in full-screen mode; from there, tap on "Play Now" and get ready to experience gaming on Facebook.
Now you know how you can play Facebook Instant Games then, here is a list of some popular games you might like.
Must Check – 
Best Facebook Messenger Games / Facebook Instant Games To Play In 2023
Since there are a plethora of Messenger games/Instant Games on this screen, sometimes it confuses people, and due to this reason, they miss the games which are best and most popular among users.
To help those users, I decided to write this blog post featuring the best Instant games. You need to search for the game's name in the search box to find it.
Why don't you try those games? Here goes the first one on the list:
1. Basketball FRVR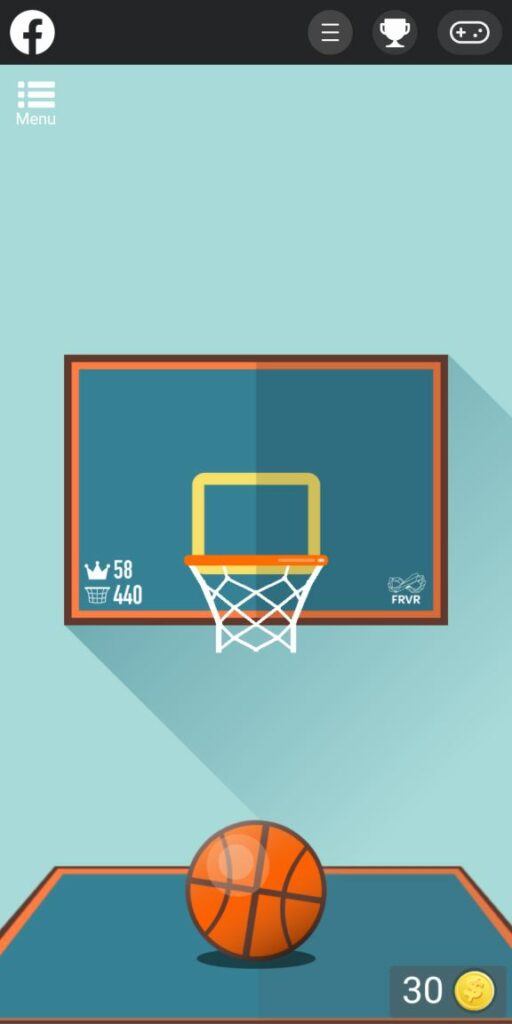 The game offers a basketball with a basket where you need to put the ball into the basket to get points; the game is quite popular among players. Don't think you can easily score points; the game simulates some real-life experience since you have to precisely put the ball into the basket.
2. Collect Em All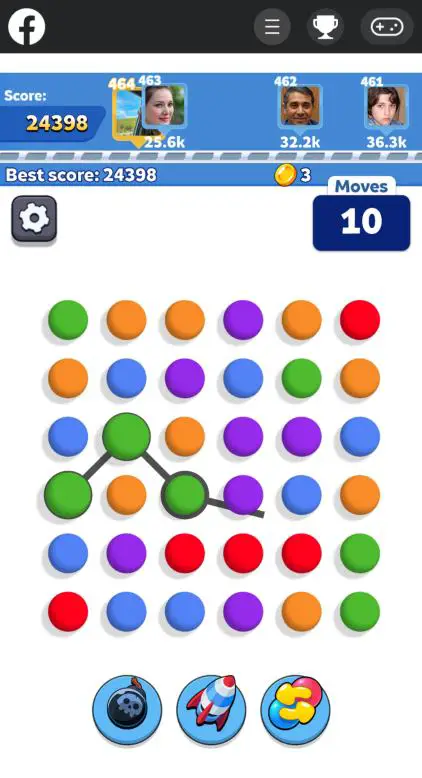 This is a little brainy game where you must connect the same color balls by swiping. You have to connect at least 3 balls to finish them; if you connect more than 3 balls in one go, you will earn more points and sometimes extra moves. This game is fun to play and enhances your thinking capabilities.
3. Everwing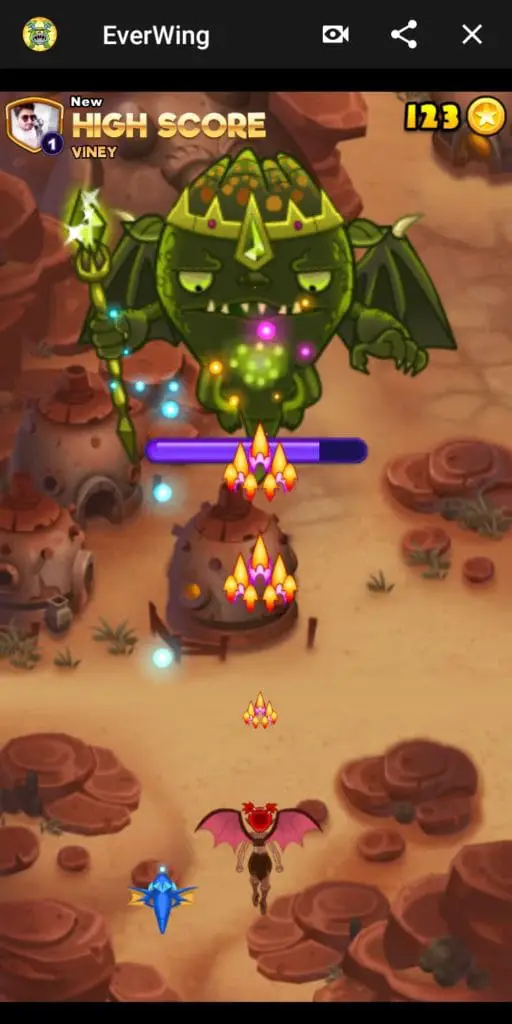 You have to play as a fairy who is flying through the air back to back, blasting never-ending demons. During this, you must collect maximum coins and use them later to improve your weaponry. It is a casual game full of fun only.
4. Bubble Shooter Pro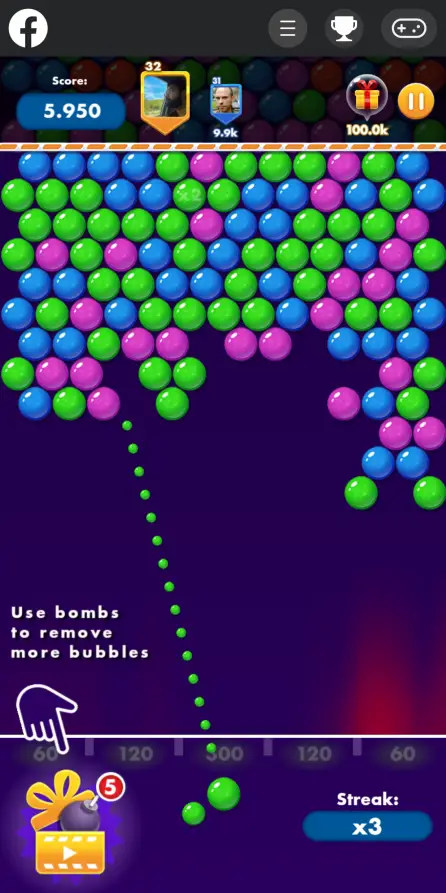 As the name suggests, the game is about popping bubbles with the same color balls. Aim for a big cluster of bubbles to get the maximum points and shorten the whole cluster. The bubbles will keep sliding down if you don't pop them with the same color balls. If it touches, the bottom game is over.
5. Words With Friends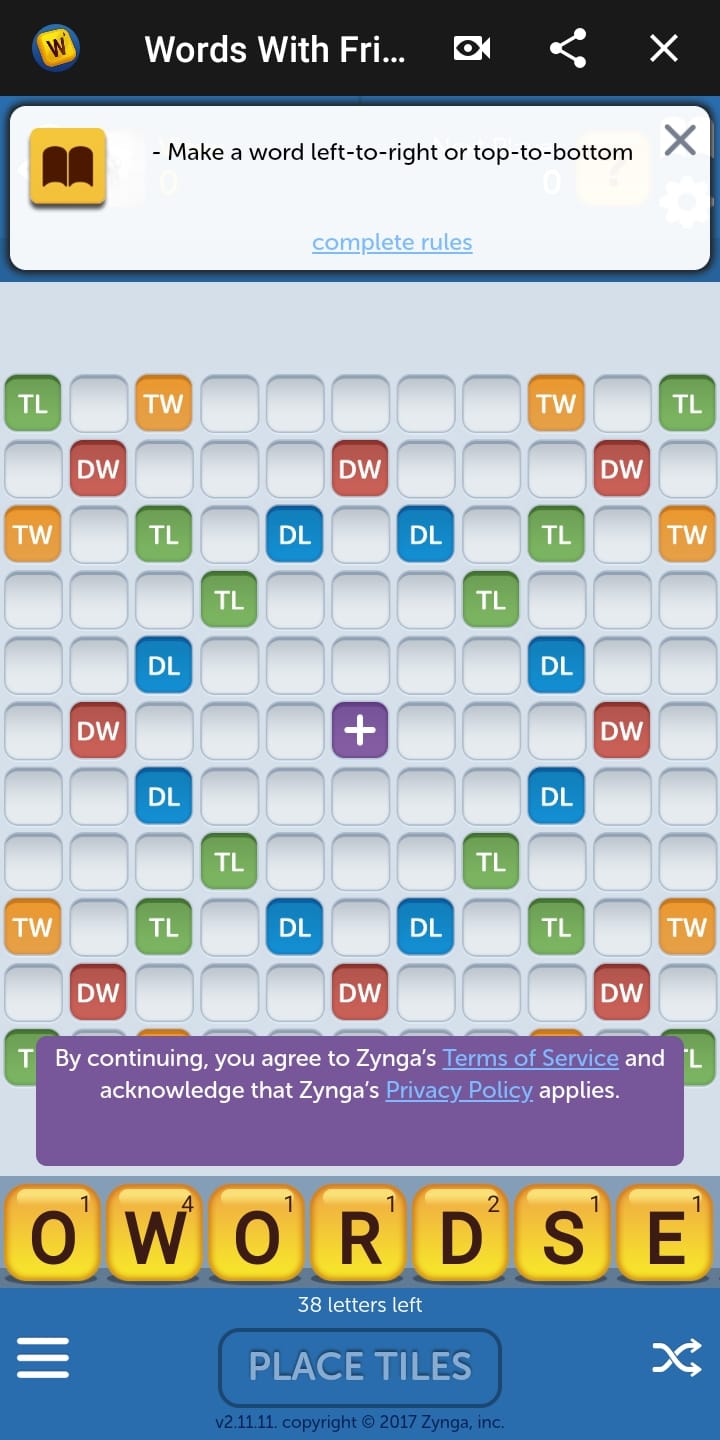 Fan of this Word Game? Why don't you play it right from the Messenger app? The purpose of the game is to spell maximum words using the available letters. You can also challenge your friends.
6. Super Bowling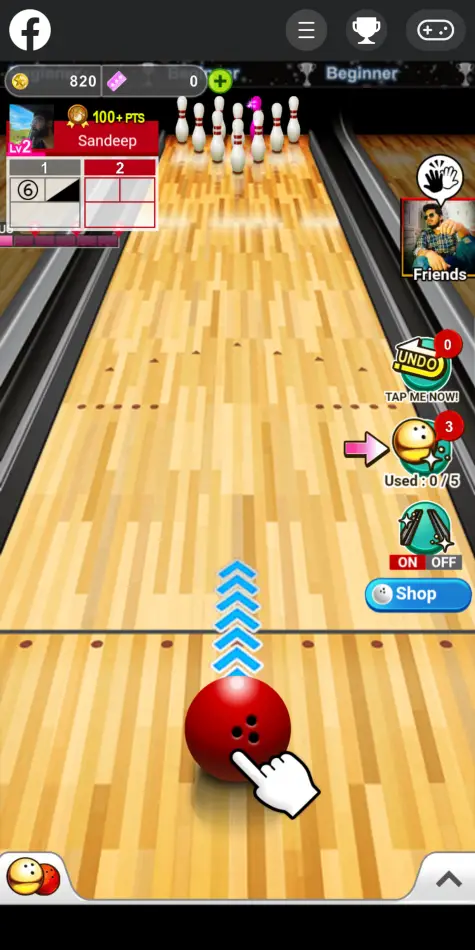 Super bowling is a popular game among users; you have to slide the ball to hit the bowling pins accurately to get a good score. If you slide the ball in the correct lane, you can score great. You can play it alone or challenge your friends in a match, overall, it is fun to play this game, and if you are a rookie, you can learn this game virtually.
7. Daily Sudoku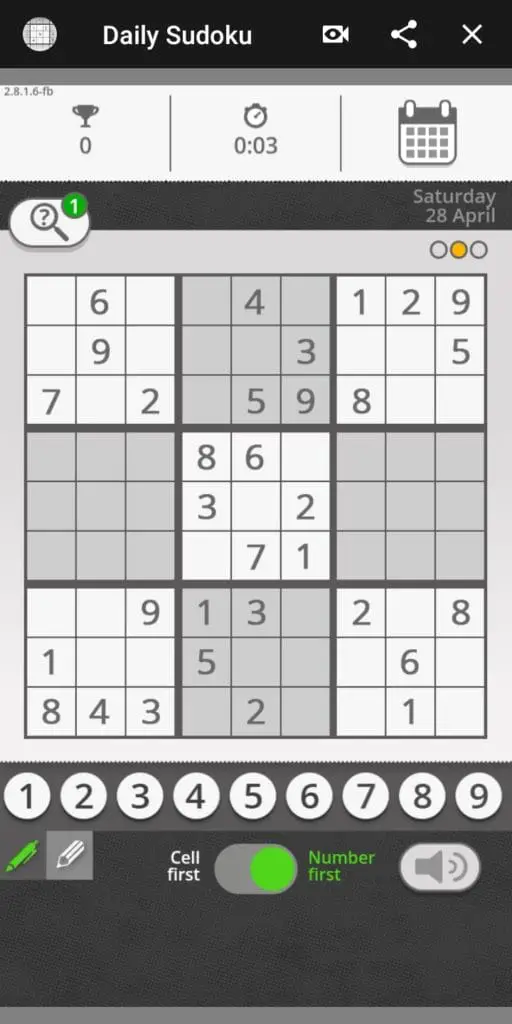 If you like noodling sudoku puzzles in the daily newspaper, try this game on Messenger, I'm sure you won't regret it. The game offers you three different levels easy, intermediate, and hard. Quickly fill up all the boxes to earn more points.
8. Hex FRVR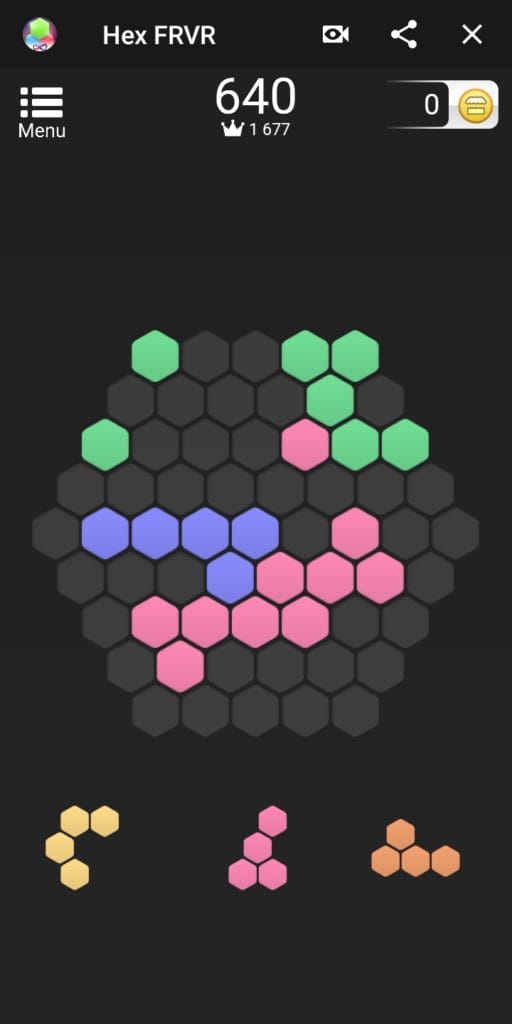 Hex FRVR is a game similar to Tetris, circumscribed in a Hexagon. You need to place various multicolored hexagons into the playing area to earn more points and bonuses. Your game is over if there is no space left in the playing area to lay down the piece.
9. Golden Boot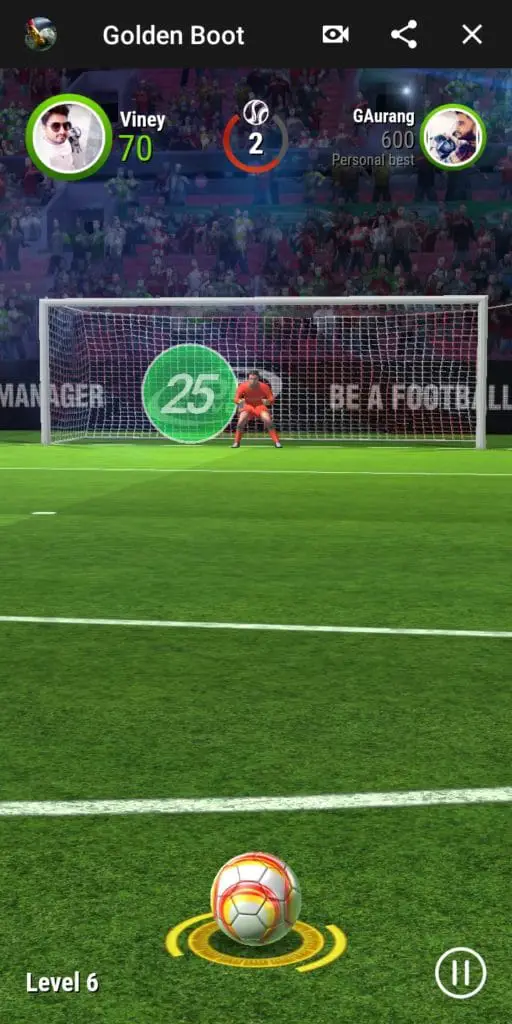 This is a game dedicated to Soccer fans. It has a straightforward concept. All you have to do is beat the goalie and hit the goal. Hit more targets to earn more points. Leveling up will also increase the difficulty level of hitting a goal.
10. Ludo Club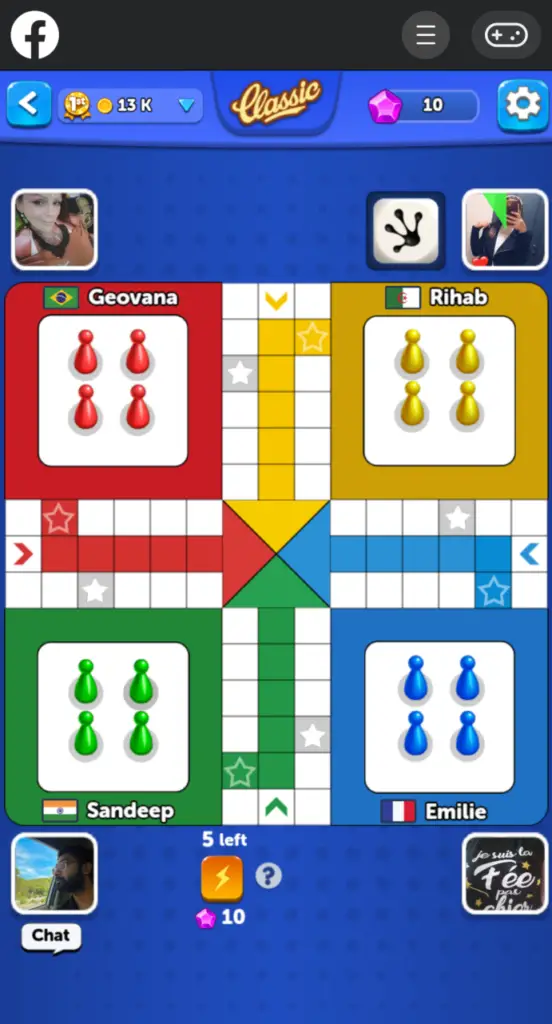 Ludo club is one of the best instant games you can play with players across the globe; you can play 2 or 4-player matches. Roll the dice to get six and start the game. Ludo club has a chat function to send a few in-game reactions to the players. This is fun and gets intense at the last moment when all players have 1-2 tokens left for the final moment.
11. The Puzzle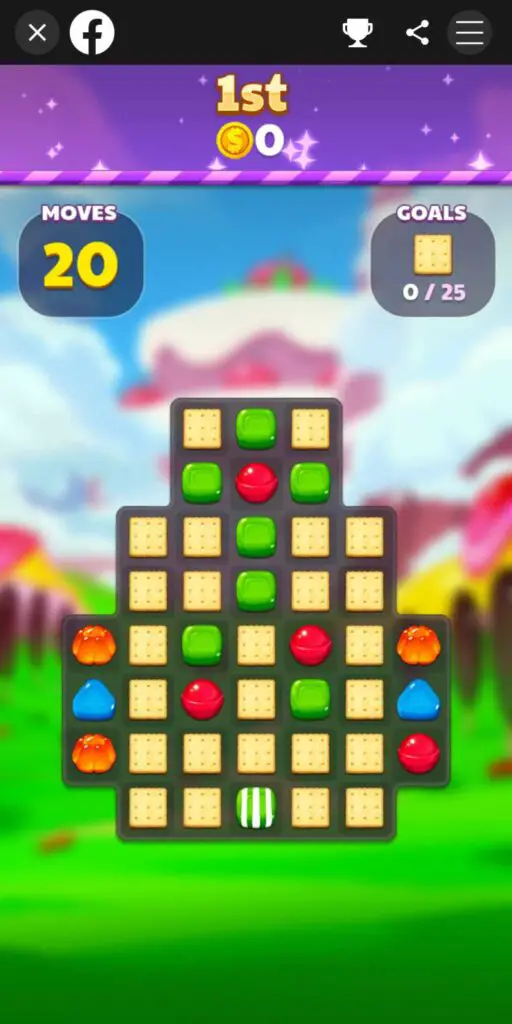 As the name suggests, it is a puzzle game. In the game, you have to move the candies to similar candies to achieve the goals at each level. You have a limited number of moves to combine candies to score. You can combine 4 candies to make a striped candy that is more powerful. If you combine 2 stripped candies, it will score even more.
12. 8 Ball Pool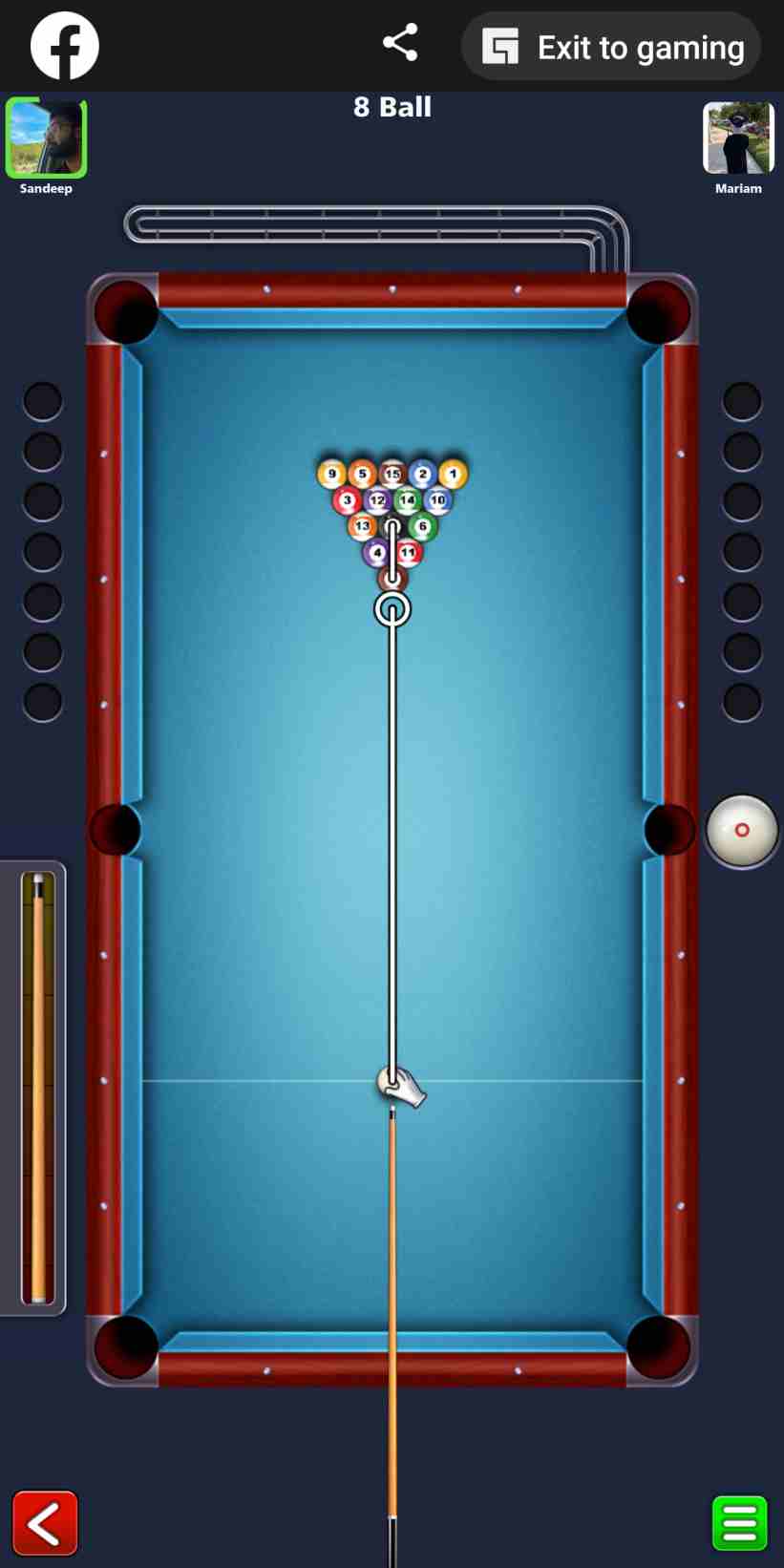 Want to play a quick set of 8 Ball Pool Games? Do it right from Messenger. Just challenge your friends or play 1 on 1 to get started. There are many 8-ball pool games available on messenger, but the 8-ball pool by Miniclip is quite popular.
You can also play quick-fire tournaments and rematch with the same player. The game offers premium cues with better force, aim, and spin, but you have to spend some money.
13. Uno!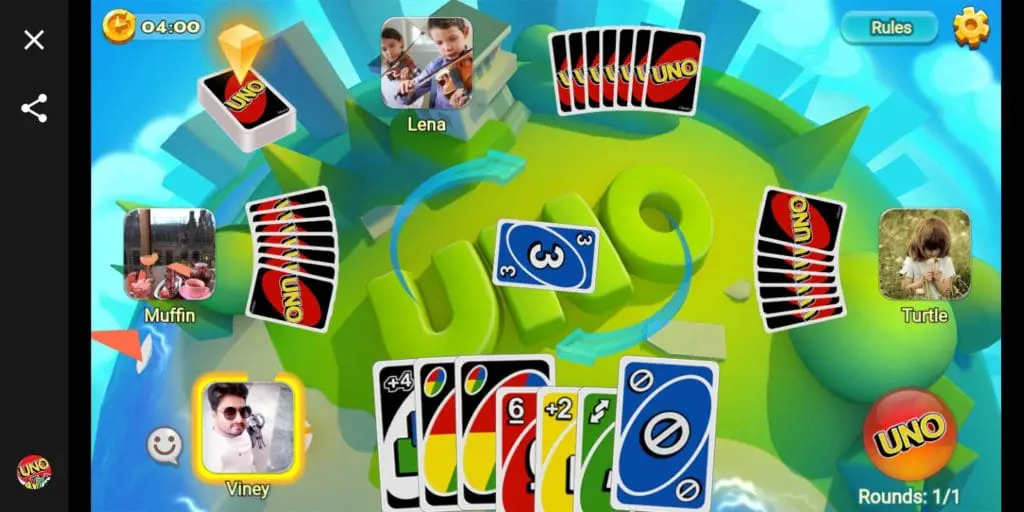 Uno, the popular shedding card game, is also available in Messenger. The game offers four different modes Go Wild, Room Mode, Quick Play, and 2V2 Mode. Learn the rules and start playing the one you want.
14. Snake Attack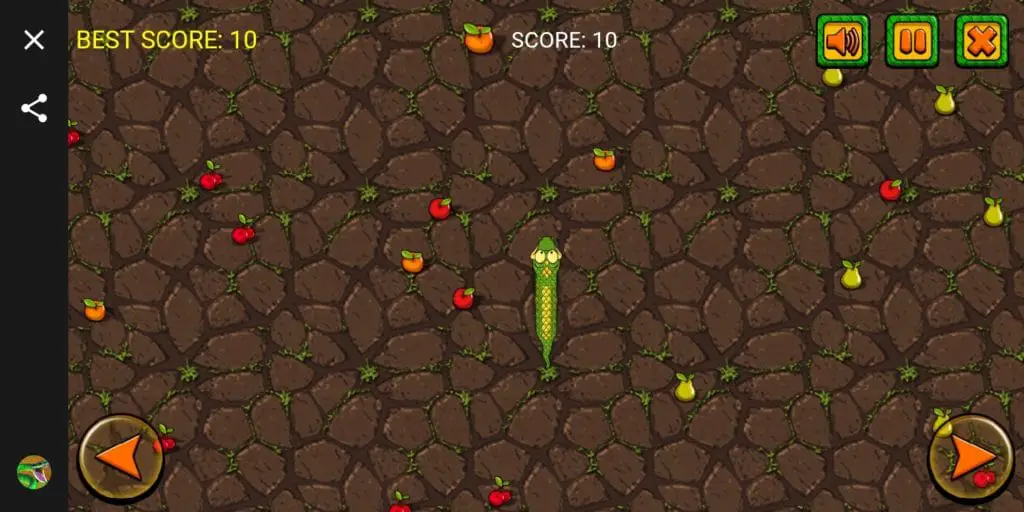 Snake Attack is another addicting Messenger game with sweet music. In the game, you have to eat fruit on the field to turn yourself into the big snake, but beware of the monster snake in the field. Protect yourself by moving left-right in the field.
15. Bat Climb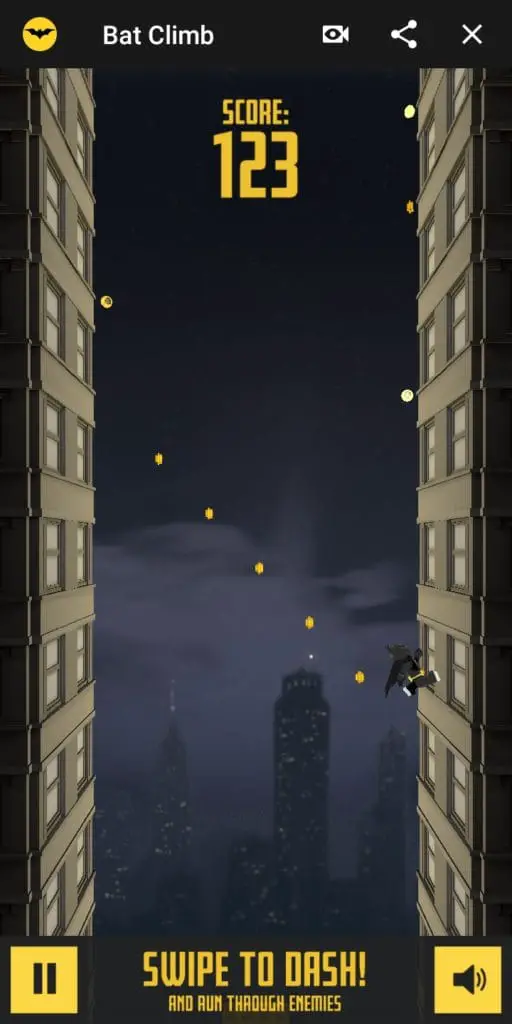 In the game you have to help the character in reaching as high as you can. Try to avoid the hindrances that come in a way by jumping left or right. You also need to collect coins to score more. You can choose whether you want to be Batman, Robin, or Batgirl.
16. Chess
The gaming list is incomplete without a chess game and guess what Messenger also has a Chess game. Just select the player with whom you want to play. You know how to play chess right?
17. Archery 3D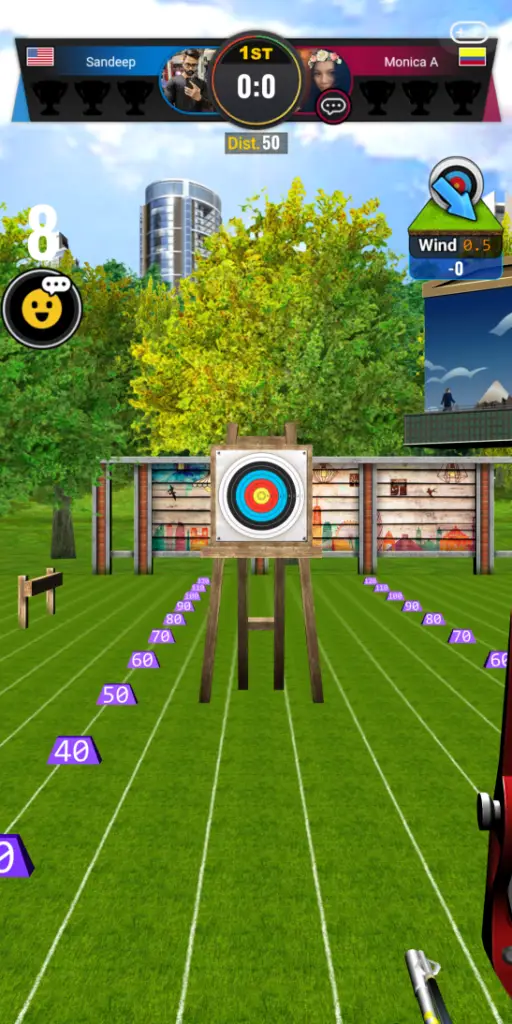 Do you love playing Archery? Then this one is one of the best archery games you can play on Facebook instant games. Find and open the game, and it will show you the friends who are playing it.
You can challenge your friends for a match or play with random players around the globe. The game is simple. You have to hit the target to achieve the points.
Try to hit the bull's eye to get a maximum of 10 points. If you miss the target, your chance of winning will decrease. There are 3 rounds of matches, and the one who wins the 2 rounds will win the game.
Verdicts
The games have been removed from messenger apps, and you have to play them on the Facebook app. There is nothing changed but the location of the games.
Note: There is no direct link to reach these games, so you need to type the name in the search area to find the game and when it appears in the results, tap play to start playing the game. OR you may have to browse through the list to find the above-listed games.
That's it!
I hope you find this blog post useful for the best Facebook Messenger Games/ Facebook Instant Games. Let me know your favorite games in the comments below!
Also Read – 
Best Messenger Games FAQs
Where have the games gone on messenger?
The messenger games have been moved from the messenger app to Facebook native app.
These games are now known as Facebook Instant Games. You can access all your favorite games from Facebook Gaming.
1. Open Facebook App > Tap on the hamburger menu.
2. Tap on gaming, and it will show you the list of games.
3. Tap to "See all games," and you will be able to play your favorite game.
Why are my messenger games not working?
There is no issue with your messenger app or Facebook games. But the games are now available on the Facebook native app.
Make sure to check the Facebook app to find games.
What happened to games on messenger?
As of today, the games moved out of the Messenger app and into the Facebook Gaming tab. All the players in Messenger can access games through the Facebook app.
What is instant games on Facebook?
Facebook has introduced Instant Games to the app where you can play thousands of games instantly. These games do not install on your device; you can play them on Facebook itself in full-screen mode. There are tons of games to play solo or with friends.
How do you play games on messenger?
Now you can't play games on messenger, but all games are still there on the Facebook app.
1. Open the Facebook app.
2. Tap on the right-top corner.
3. Find the Gaming tab on Facebook's main app.
4. Click to "See All Games."
5. Select the game you want to play.