Anime lovers are all across the world, but the problem people often face is how to watch Anime for free. Anime is one of the most popular entertainment genres in the industry. It is pretty popular among the youth and making it a top choice for people looking for some good content. Because amine has gained popularity in a very short period of time, there are still limited ways to watch anime for free.
However, that shouldn't be a problem for you. In this article, you will find some of the top sites to stream anime for free on legal sites. Moreover, you will find some of the must-watch anime series if you are a beginner.
Why You Should Watch Anime?
If you ask someone around you who watches animes, you will hear nothing but praise. There are multiple reasons why anime is so popular. To begin with, anime brings a new experience that is unique to our perception. You see, as viewers, we are used to seeing actors in similar stories and plotlines. 
Additionally, anime series have some of the most unique and intriguing plots and storylines you will ever see. These plots and developments will keep you hooked up throughout. 
For example, there is an anime called One Punch Man. The whole premise of the series is at the end; the protagonist kills his enemies with one punch. 
Do you see? It looks pretty dull and simple, right? But it's not. Every episode is full of thrill and suspense. So this is the kind of content that gives you the rush to watch more and more. That is why you should watch anime series if you want to try something different.
With that said, below are the top sites to watch Anime online.   
Top Sites to Watch Anime Legally in 2023
There are tons of streaming sites to watch different anime genres. However, not all are legal. Avoid illegal sites and apps, this may lead to malware on your device, or you may be a target of cybercriminals. Here is a list of some of the best websites to watch anime online.
Well, if you are new to the anime world and looking to begin your anime journey, Netflix is the most ideal choice for you. Most people don't know that Netflix has an extensive anime collection. The reason why it is good for beginners is that along with a ton of non-anime content; they can also start watching anime with a Netflix subscription.
You can find a lot of popular anime series and movies like Black Clover, My Hero Academia, One Piece, Attack On Titan, Naruto, etc, on Netflix. The good thing about Netflix is that it also contains English dubs for many animes.
However, Netflix is not free, but it is worth the subscription if you are an amine lover.
Key Features:
New Releases
Extensive Anime Catalog
English Dubs for Many Series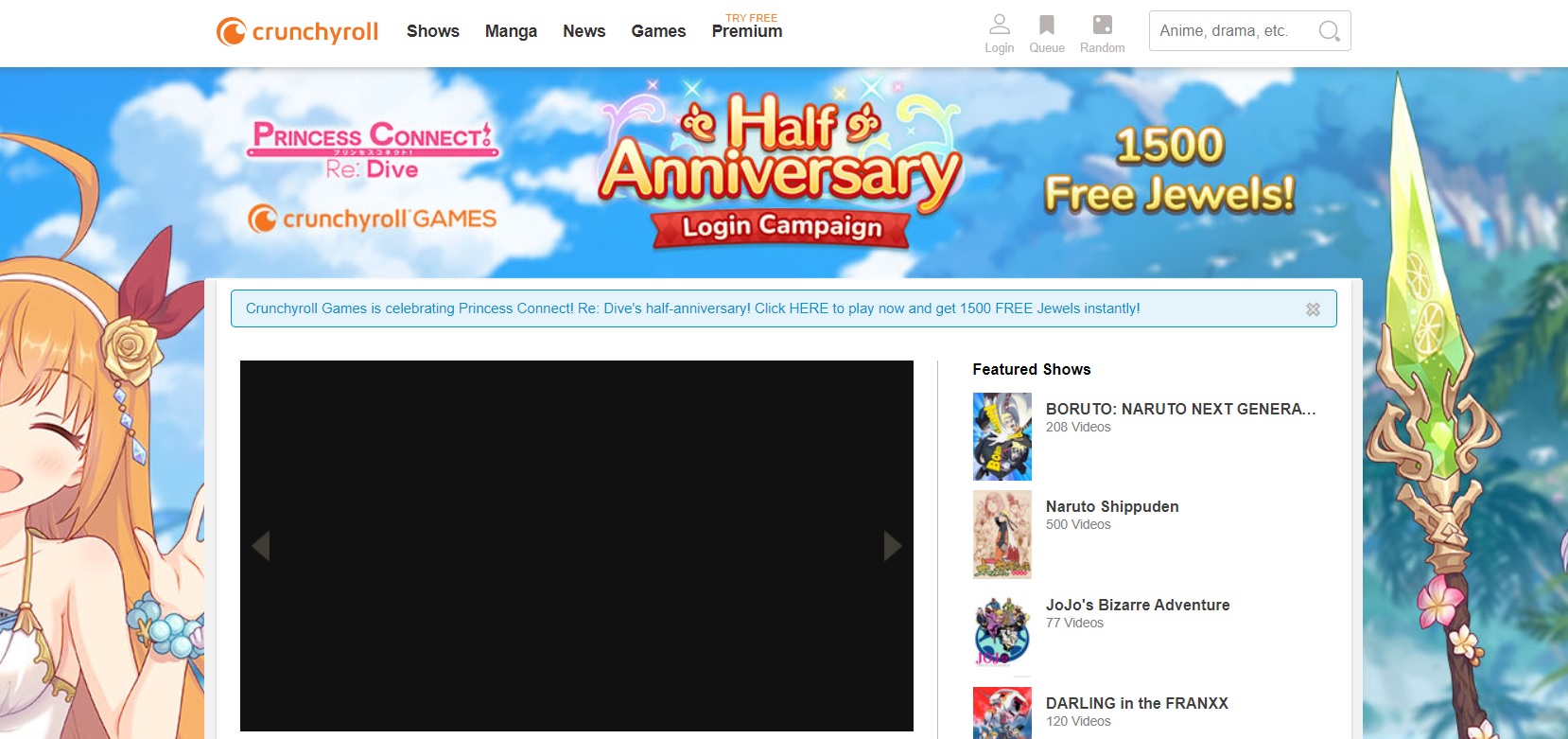 Crunchyroll is a popular site for streaming anime. The site offers you premium plans. However, you can watch a lot of anime series for free. The site is perfectly legal to stream anime.
The site is lag-free, so you will have no problem streaming anime. However, the free version comes with ads, but these are hardly 3 small ads per episode. The site offers you to stream anime in 1080p HD. 
There are different options to filter and find the best content, as the site contains a lot of content. You can also find drama and manga titles on the site. 
Crunchyroll is an all-in-one place for anime lovers. Perhaps the greatest feature of this site is that it does not asks you for registration. However, it restricts some content in some regions, so I suggest that you use a VPN with it. 
Key Features:
It contains Both Old and New Anime 
Latest Releases 
No Sign Up Required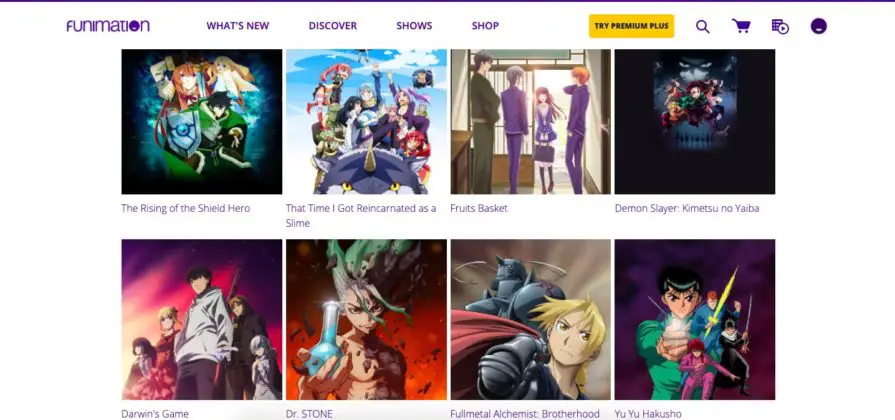 Funimation is another great site that is very popular among anime lovers. Users can watch anime with subtitles; that is where Funimation comes to save the day. It contains English dub animes.
The site offers high-quality videos for free with ads. However, if you wish to watch the new episodes, you must buy a subscription. The only problem is that Funimation is available in just some particular countries. So if you can't access the site, I suggest that you use a VPN to bypass the geo-location restrictions.
Key Features:
English Dub Anime
HD Quality
Good Collection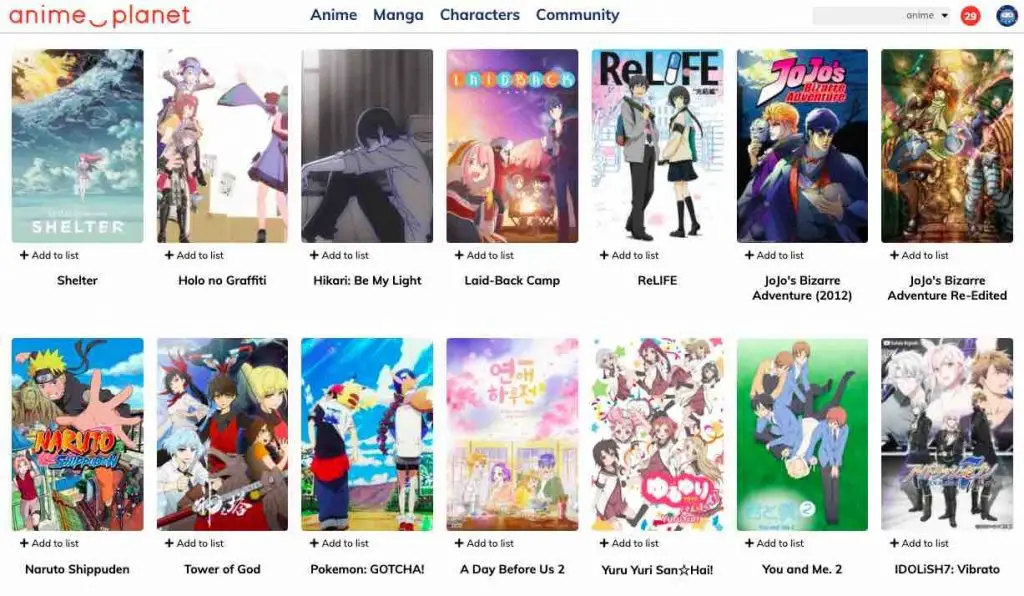 Anime-Planet is another one-stop-for-all kind of site when it comes to anime. The site contains a variety of free anime. Additionally, you can read Manga. The site also gives you news about all the latest anime pop culture.
You can find here titles like Naruto, Pokemon, JoJo's Bizarre Adventures, ReLife, Hikari: Be My Light, etc. Once you sign up, you can enjoy watching anime in 8 different subtitles in HD quality.
Key Features: 
Anime News
8 Different Subtitles
HD Quality 
Extensive Library of Anime and Manga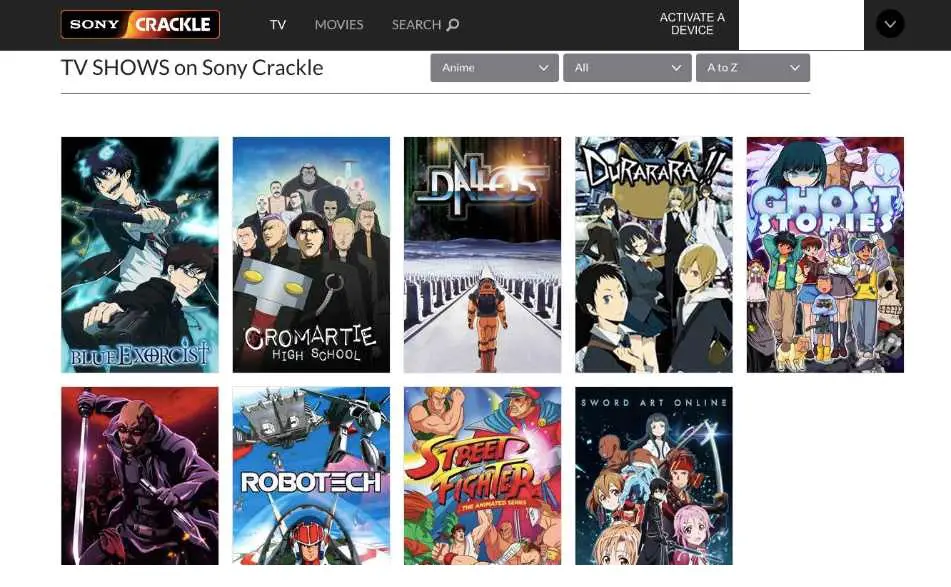 Crackle is a free anime streaming site owned by Sony. You will find a lot of cool anime to watch on this site in high quality. The great thing about this site is that it provides you with an ad-free experience.
The platform also contains different TV shows and movies if you are interested in them. The service is available in the Northern and Southern American continents. If you live somewhere else, try using a VPN service.
Key Features:
HD Video Quality
Great Streaming Speed
Ad-Free Streaming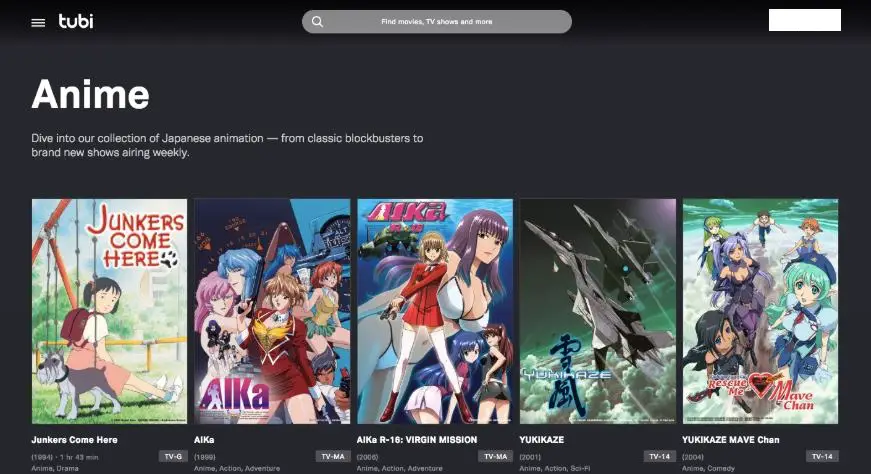 Tubi TV is a famous site to stream TV shows and movies. Interestingly, you can watch a different anime series on this site for free. The site is not so popular for anime, but it offers great playback controls and quality. 
The available titles are pretty limited. However, Tubi TV doesn't ask you for any great registration.
Key Features:
Requires No Sign-up
Great Playback Controls
Smooth Interface
If you are a hardcore anime fan, this is one of the sites you would love to visit. You will find an extensive library of high-quality anime content; both subbed and dubbed. From My Hero Academia to Demon Slayer, this site contains them all.
You can use the platform on multiple devices, and the site is actually very easy to use and navigate through. It is important to note that this service works in New Zealand and Australia.
Anime Lab is merging with Funimation in the coming days, but still, you will be able to find all the contents.
Key Features:
Easy to Use
HD Content
Extensive Collection
MyAnimeList is a fantastic site if you want to watch anime movies for free. The site gives you reviews and recommendations of clips to find the best one. Additionally, you will also find seasonal anime here.
It offers different genres with a vast collection of titles. Additionally, you can join the community to discuss your favorite tiles, get recommendations and read blogs.
Key Features:
Great for Anime Movies
You Can Get Notifications for Upcoming Movies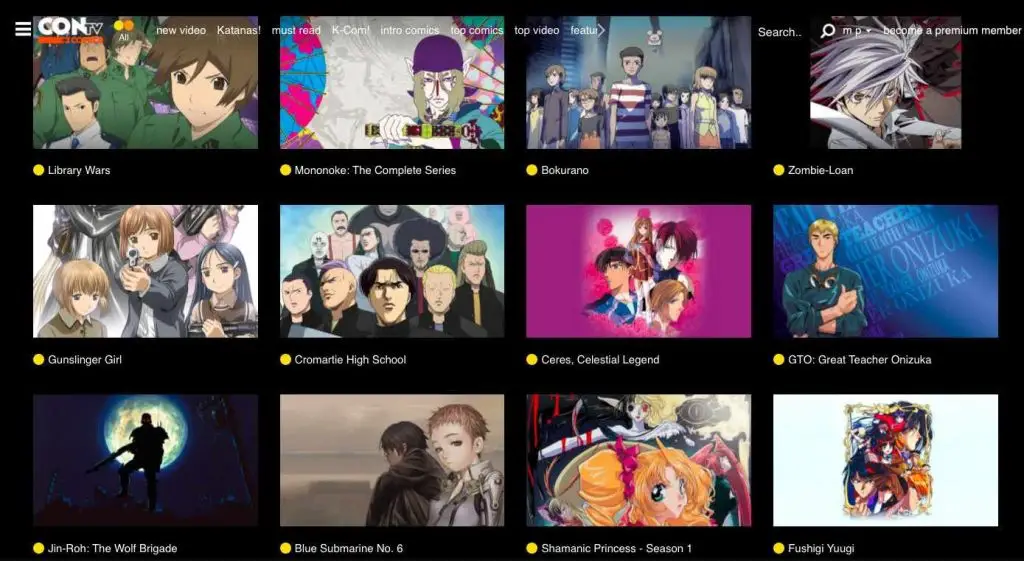 Earlier known as Viewster, CONtv Anime is a new website to stream anime for free. It was rebranded in June 2020. After this whole process, the platform now contains tons of anime series and movies.
The site is user-friendly and easy to navigate with well-defined categories. You will find many exciting titles on this site, including Mononoke, Kite, Samurai Troopers, Street Fighter, etc. Now the only catch is that it offers different catalogs in different countries. So I suggest that you use a VPN to set your location based in the US.
Key Features:
HD Streaming Quality 
Easy to Use
Available for Android, Web, and iOS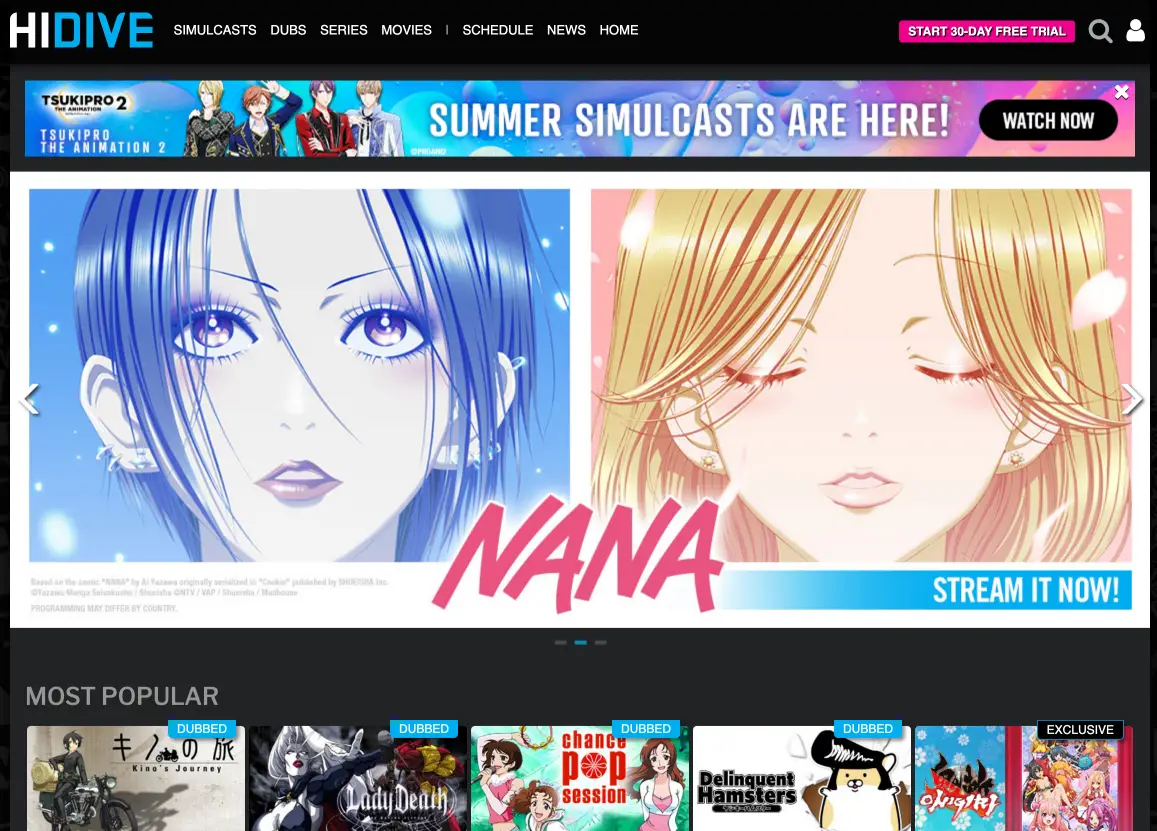 HiDive is the new free and legal anime streaming site for restricted geolocations. It offers both free and premium services; with the free account, you can watch most of the anime series with ads. The premium membership costs only $4.99 per month with 30 days trial period.
Free account is limited to the Japanese language with English subtitles & SD quality. With the premium, you will get English-dubbed content in HD.
Key Features:
Free to use.
Both SD & HD Video supported
Multiple genres & titles
Must Watch Anime Series
Now before I wrap up this article, here are some of the top anime recommendations that you should definitely watch:
Black Clover
Mononoke
One Punch Man
Death Note
Naruto
Pokemon
Tokyo Ghoul
My Hero Academia
Closing Phrase 
So above are some of the best sites to watch anime for free. If you are new to anime, I strongly suggest that you start watching some good anime series. You will totally love it! You see, many of these sites have geographical restrictions so it is better to use a VPN with them. Enjoy Streaming!
Also, Read: