When it comes to Computer Security, an Antivirus comes to mind first. However, Microsoft installs inbuilt security in Windows, and there are chances that your computer may get infected by downloading stuff online, during web browsing, or from any external memory device like SD Card, Flash drive, like shortcut virus spreads from the flash drive.
To secure your PC, turn ONFirewall, which is turned ON by default but check it once again. Nearly every computer user prefers to install security software to avoid getting infected, hacked or losing their data.
This antivirus buying guide will help you to choose a good antivirus for your computer because a wrong antivirus may lead to slow system performance.
Every security company claims the best virus protection and features but do not get confused with their advertisement.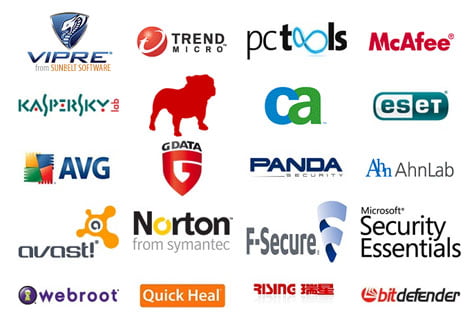 Antivirus buying guide for the best protection
What should you keep in mind before selecting the appropriate antivirus? Go through all these points mentioned below.
1. Malware Detection
The most infamous malware type includes viruses and worms. Malware type that conceals themselves includes rootkit and trojan horses. These disguises themselves and are not easily detectable by computer users.
New viruses and malware are released online every day. Sometimes, a good antivirus fails to detect them. So choose an antivirus that has a good malware detection ratio.
2. Compatibility and Performance
Hardware configuration of your computer and resource usage also decide when you choose antivirus software. If your PC is old having less amount of Memory (RAM less than 2 GB), then you need such antivirus which runs on fewer resources first.
If your PC is old having less amount of Memory (RAM less than 2 GB), then you need an antivirus that runs on fewer resources.
First, check your system configuration and match it to the compatibility of the antivirus. Choosing the wrong antivirus can slow down your computer's performance.
Select an antivirus that offers various Scans in less time and regularly updates its AV database.
 3. Security Features
Almost every Anti-virus includes essential features like scheduled scans, anti-spyware tools, email security, and USB drive scanner; in this competitive era, every company is offering different features like-
3.1  Threat Detection
Anti-Malware
Anti-Virus
Anti-Trojan
Anti-Spyware
Anti-Worm
Anti-Rootkit
3.2 Email and IM Protection
Anti-Phishing
Email scans
Instant Messaging Protection
3.3 Other Features
Bootable Rescue CD
Auto-clean Infected Files
Scan compressed Files
Infected File Quarantine
Registry Startup Protection
Self-defense
Parental Control
Look for such antivirus which offers most of the above features.
4.  Price
Obviously, price is the top thing to consider when purchasing anti-virus software; look for an antivirus with good features at a cheaper cost.
There are many free antivirus programs available, and they provide essential protection.
However, there are antivirus programs that can cost hundreds of bucks. It is not necessary to buy the most expensive antivirus to keep your computer secure but buy the most reasonable one.
Nowadays, nearly every antivirus company offers a free trial, so just download their trial version before buying any anti-virus. Once you feel it provides good security without degrading system performance, you can go for the paid version.
5. Help and Support option
The support option is a significant feature to look at when buying anti-virus; if something goes wrong at any point in time, you can get support. Most antivirus companies provide support options.
Basically, there is three level of support –
1. Help Section– In the program help files, you can get help from the antivirus by going into the help section.
2. Online Support this may be a forum, knowledgebase, Faq section, or Video tutorials. All of these can be very useful in solving significant problems.
3.  Direct Support– This includes email, chat, and phone support.
All of the above are excellent support services. Some companies offer remote technical support where a specialist connects to your computer remotely and fixes your antivirus issue.
By the end, all we require an anti-virus software to keep our system and files safe; the best antivirus is that which follows all the above criteria at a reasonable cost. I hope this antivirus buying guide helps make your decision.
So go with that antivirus that offers a compatible program with great features and malware detection ratio at less price.
Also Read: