Have you ever had to choose between several different formats to save your videos in and don't know which is the best video format to save on your computer? Most people tend to have very little experience with video formats and don't really know much about them aside from the fact that different formats use different file extensions.
With that in mind, if you would like to be able to choose the right format to save videos, the first thing you need to know is that the 'format' of a video is more than just its extension.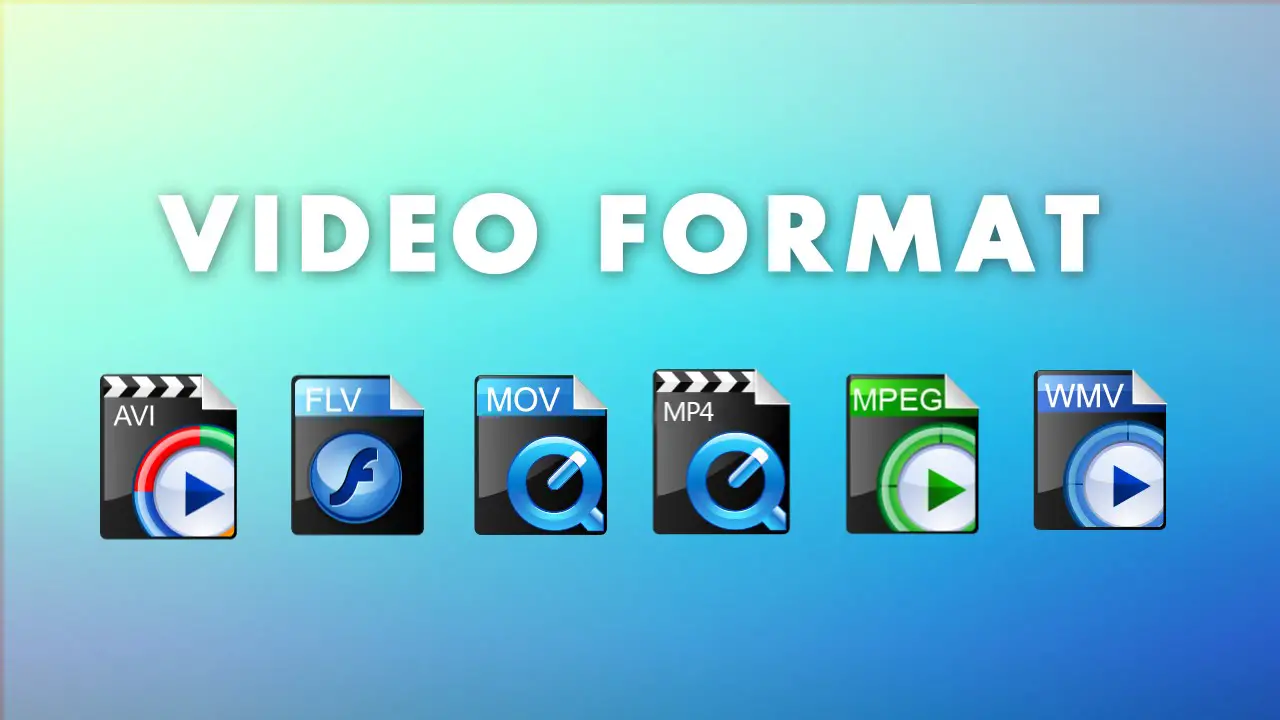 Understanding Containers and Codecs
Simply put a video format consists of two parts: A container and a codec.
The container is what most people tend to assume is the video format, and is represented by the file extension. It holds the video data, which is compressed and encoded by the codec.
Many modern containers support multiple codecs – such as MP4, MKV, and AVI. The codec is what encodes the data that makes up the video and as such, affects its compression and quality.
Some of the more popular codecs that have been used over the years include MPEG-4, DivX, H.264, and the more recent H.265. Because of the relationship between the container and codec, when you want to choose the right format to save your videos, you need to consider both.
In other words, you should be looking for a pairing between the container and codec that will make up the right format for your video.
Factors to Select the Right/Best Video Format
Generally speaking, when you want to choose a format to save your videos in, you should consider two main factors:
1. Compatibility
As you probably know, different devices and platforms are compatible with different formats of videos – both in terms of containers and codecs. Due to that fact it is important that you choose a pairing that is compatible with the device or platform that you intend to use.
Some pairings tend to be more widely compatible than others, and nowadays using MP4 with H.264 is generally regarded as the most 'universal' format.
2. Quality and Compression
The other main factor to consider is the quality and compression of the video – which is largely related to the codec.
Newer codecs tend to offer better compression rates, which is why videos that use H.265 are about half the file size of videos that use H.264 while providing the same type of quality.
Although it may be tempting to choose newer codecs that have the best quality and compression, it should be noted that compatibility may be an issue – especially with older devices or platforms.
Based on these factors, you should be able to weigh your options depending on how you intend your video to be used.
If it is going to be viewed mainly on your devices that are compatible with a video format of MKV with H.265 that may be your best option.
On the other hand, if you want to distribute the video or publish it online, using MP4 with H.264 is a better bet due to its compatibility.
Assuming you already have videos that are stored in a particular format but want to change them to a different one – you'll need to use a converter like  Movavi Video Converter. It is proven to be fast, high quality, and useful, as it can help you to easily convert your videos between any video formats that you require.
Part of the advantage of using Movavi Video Converter is that it supports practically all video formats, so you could use it as an MKV, AVI, WMV, MOV, or MP4 converter.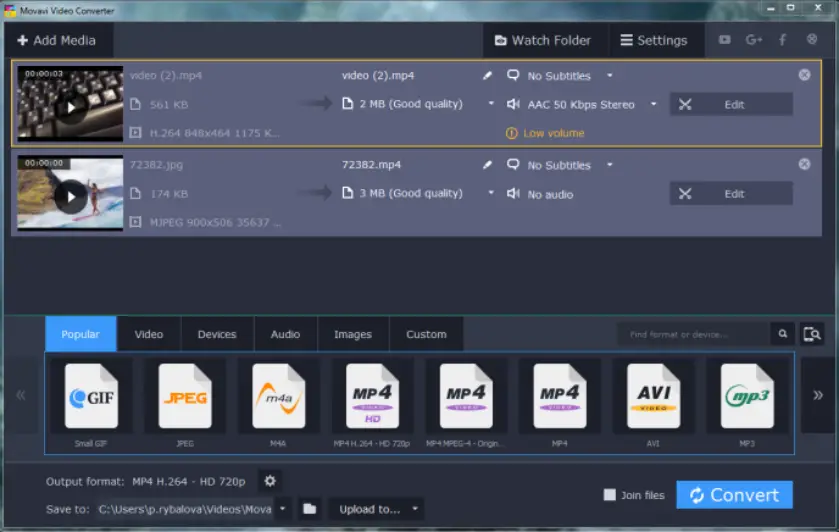 On top of that, it isn't difficult to convert videos with its help, and all you need to do is add the video that you want to convert, select the format you want to convert it to, and then click on the 'Convert' button to get started.
In addition to being able to convert videos, this video converter is also capable of converting audio and image files, compressing videos, or resizing videos through various different methods.
It also has several editing features that you can use to alter or improve your media files to prepare them for various situations.
Seeing as you know how to choose the right format to save your videos in and are able to convert video formats using video converters if need be – you should be all set.
Just give it a try, and you'll see how quickly and easily you can convert videos by using it.
Also Read