The Chinese smartwatch maker just launched its renewed Microwear X2 Plus sports smartwatch and it is making waves already. While remaining gorgeous to look at, its efficiency is comparable to many rival brands.
With an individual design and sturdy production. The Microwear X2 Plus is designed to last 180 days on standby mode and works 90 days upon a full charge. Apple smartwatch cannot do that yet! This makes X2 Plus the current reigning champion among all other smartwatches.
Adding more fuel to the genius invention is that the company likes to call this product an IP68 waterproof smart bracelet. Which when you think about it, is fair since you could wear it while swimming, showering, or even in the rain. Try doing that with anything else that's out there!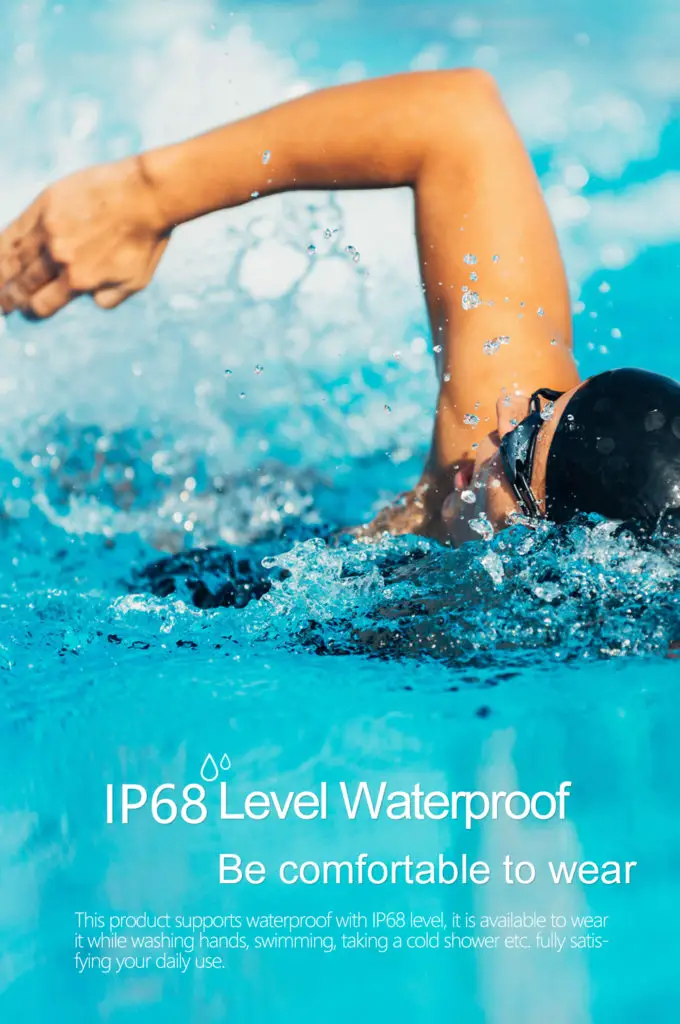 Microwear Smart Bracelet X2 Plus Review
1. Besides Microwear smart bracelet's amazing waterproofing technology, this hand-made sports watch does the following: counts heart rate, checks blood oxygen levels, and verifies Blood pressure periodically. Just in case you're wondering if these are really needed, the answer is, YES, THEY ARE!
2. Microwear X2 Plus has multiple built-in powerful exercise modes designed to keep you up-to-date with your workout training and other fitness schedules.
3. The sleep monitor records the amount of sleep you've had. You might not think that it's necessary but with the rising number of cases in sleep apnea, this feature could really come in handy. Not only snoring is one of the causes of sleep apnea; insomnia is another harmful illness. If Microwear Smart Bracelet could help you stay fit, what's the harm?
4. Another equally intelligent function embed into this affordable fashion item is the Sedentary Reminder. With so much work to do, men & women today completely lose track of time and forget to stretch those sore muscles.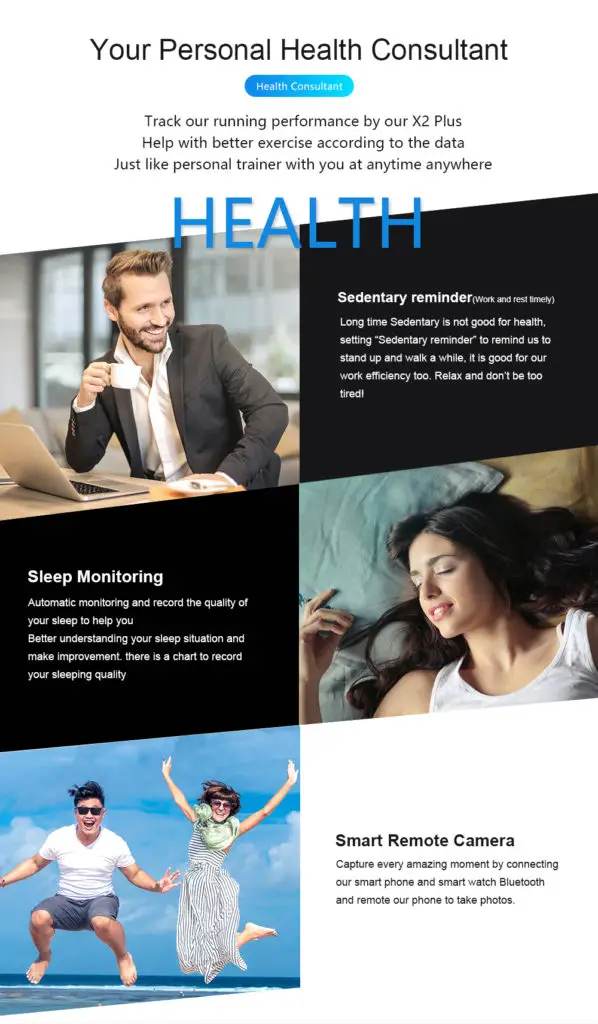 5. Using this Bluetooth smart bracelet, you can receive phone call reminders, and attend to messages left on your social media accounts. Just to be clear, you cannot reply directly using this Microwear smartwatch, it only notifies you. You may easily pair it to either an iOS or Android smartphone/tablet using Bluetooth.
6. Another invigorating aspect of the Microwear X2 Plus smartwatch is the remote camera functionality it brings. It works with Bluetooth technology that can be commanded by the use of a paired smartphone.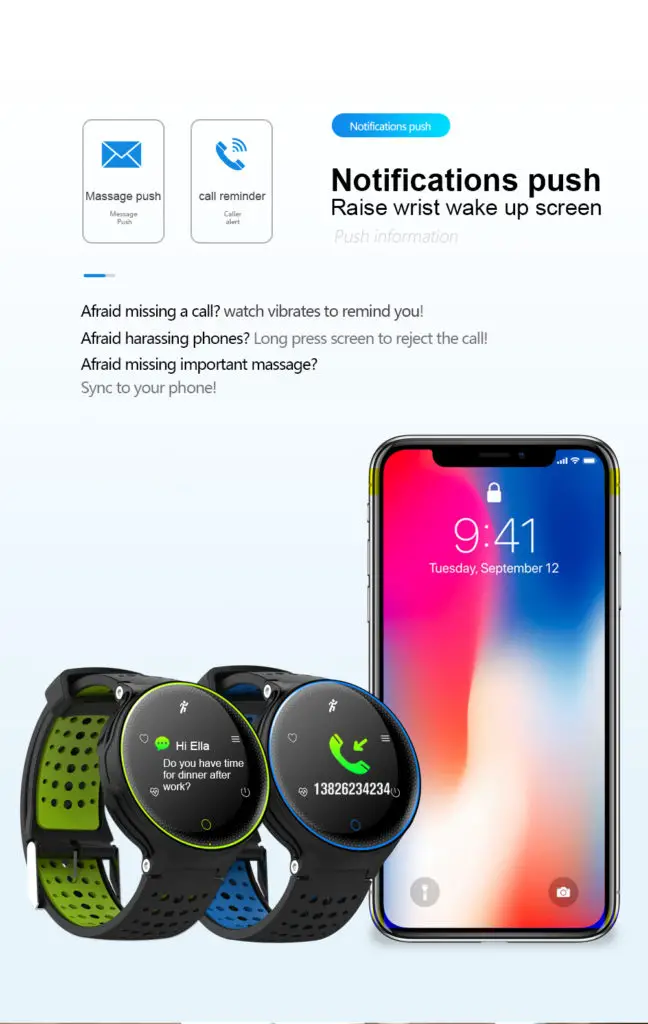 7. If you ever run into a technical error and need to reboot, you'd be so glad to know that the Microwear X2 Plus contains extended support for languages spoken in 170 countries and regions. Or, you can try to get your issues resolved at the Microwear smartwatch Facebook page.
8. Battery life: Microwear X2 Plus has a 480 mAh battery that offers 180-day standby time on a complete 2-hour charging time that allows you to utilize more than one function, from the pedometer to sleep monitor to any physical activity such as cycling, basketball, swimming, ping pong, climbing, football, etc.
9. Special feature: There's a sex motion monitor as well that gives you ratings based on the time, calorie count, and heart rate.
10. Display: The IP68 waterproof smart bracelet has a towering resolution of 240*240 providing 25ppi clarity (highest in the world) and sharpness. It also packs 1.04 inches of point touch TFT LCD display. The construction employs a 2.5D Sapphire mirror, aviation-grade material with nano-injection molding, and edible grade silicone with injection molding on the strap.
11. Special Offer: With every smart band that you buy, you get two watch bands so that you can change them as per your mood. Also, the dials can be easily altered from a wide array of selections fed right into the smart band.
Buy Microwear X2 Plus from GearBest for only $25.
Also Read –