Are you trying to set your default printer and suddenly get an error that "Operation could not be completed (error 0x00000709) double check the printer name and make sure that the printer is connected to the network"?
In this case, you can't set your default printer, but still, you would be able to print documents from notepad or WordPad. But you won't be able to print any document from MS Word, Excel, or any other software program which selects the default printer for printing.
Another possible error is that you may get Operation could not be completed (error 0x00000005) Access is denied. 
Whatever the error is, if you are unable to set the printer to default, then you have come to the right place.
Before the fix, let's understand in short the reason behind this error.
Why Do You Get Operation Could Not Be Completed Error?
Whenever you install a printer driver, it makes changes to your computer, like copying its files to your hard drive, creating a new Windows service, adding different keys to the registry files, and many other changes.
It does set these files in such a way that it can get permission to perform the printing task.
Sometimes malware or a conflicting program or Windows updates can change these permissions, and your printer stops working as usual.
Error 0x00000709 occurs when printing permission gets revoked from the Windows registry by any malware, Windows updates, or conflicting program. Or you may have accidentally changed the printing permission.
It can also happen if you re-install the printer driver. There may also be other reasons why the printer won't work on Windows 7, 8/8.1, Windows 10 & 11 PCs.
How to Fix Error 0x00000709
If you have tried reinstalling the printer driver with no luck and the "Print and Scan doctor" provided by the printer company is also not working, then you need to follow these steps.
This fix is applicable for Windows XP, 7, Windows 8/8.1, Windows 10 & 11.
Step 1.  Press Windows + R Button together, and you will get the run box, type "regedit" in this box, and hit OK. Or search for "Regedit".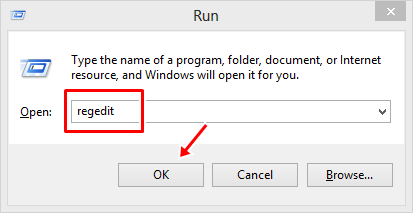 And you will get Registry Editor.
Step 2. Now navigate to
HKEY_CURRENT_USER\Software\Microsoft\WindowsNT\CurrentVersion\Windows
Just expand the folder tree one by one, and you will reach to desire location.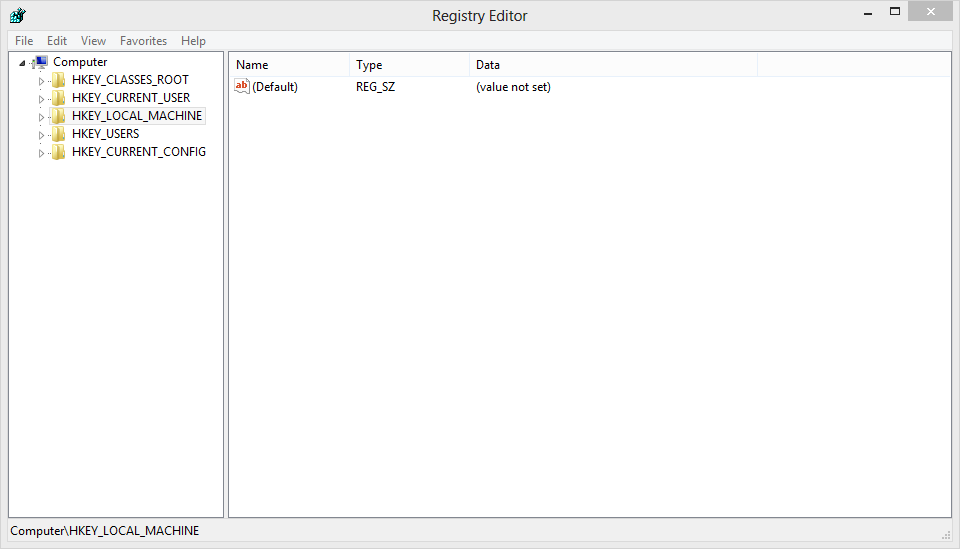 Step 3.  Once you find the Windows folder in the registry editor Right-click on the folder and click on Permissions.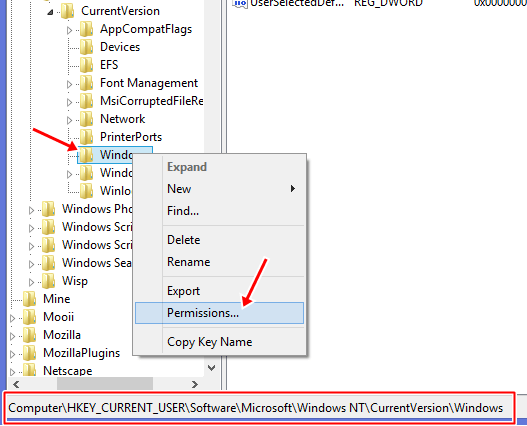 Step 4. Once you click on Permissions options, you will get a dialog box "Permissions for Windows". Here check the Full Control under Allow option, Hit Apply, and ok.
Make sure to select the "Administrators" and "All Application Packages" under Group or user names.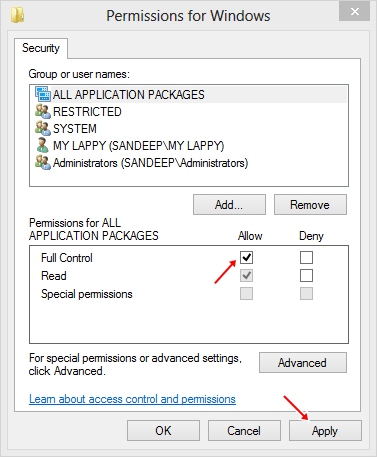 Now close the registry editor and Restart your Windows PC. After Restart, you will not get the error 0x00000709 again. You can set your default printers and print any document from any software.
If it does not work, then allow full control of your user account. In this case, "My Lappy", yours would be under your user account name.
Watch This Video Tutorial
Overall, you can fix this issue regardless of printer brand and Windows version.
Uninstall Windows Updates
Some Windows updates can trigger this error; it is better to uninstall these updates to fix the problem if changing the permission isn't working.
Go to Settings > Updates & Security > Windows Update > View Optional Updates.
Check if you have any of these updates installed.
Windows 11 – KB5006674
Windows 10 2004 – KB5006670
Windows 10 1909 – KB5006667
Windows 8 – KB5006714
If yes, uninstall the updates from settings and restart your PC.
Since this may also happen due to different types of malware, it is advised to install a good antivirus program like McAfee Total Protection in order to avoid such issues in the future.
Must Check –