Are you one of those people who are obsessed with Apple emojis while having a conversation? And wondering how to get iPhone emojis on an Android phone. If so, then you've come to the right place. Since Apple emojis are more expressive than emojis available on Android and Google's Gboard, many people want to install iOS emoticons on non-ios mobile devices.
If you are chatting with someone having Apple iPhone and want to reply or send them similar emojis, then you can get those cute-looking emojis on your android device as well. There are some methods but they want root access to your android phone.
Install Apple's Emojis On Android Device
This post will provide you with some feasible methods for getting apple emojis on your android phone without rooting. You will find easy workarounds and apps to do it. Let's get started.
Method 1:  Emoji Font 3
First of all, if the android phone has no root access or doesn't want to root your device to install iOS Emoji, this third-party application will be the right choice for you to change emojis on your android device.
Generally, Emoji Font 3 app doesn't need any root access to change the entire system font. All it needs is a Font Style features option in your android device.
So if your android phone supports this font style feature, you must try this third-party application to have ios Emoji on android. Emoji Font 3 app works with any Android 4.4 or Above version android device. Let's know how you can use iPhone emojis on android without rooting the device. The steps are: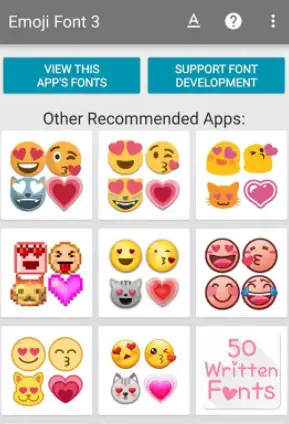 Step 1: Enable Third-Party App Install
First of all, open your android phone setting and click on the security option. After that, scroll down until you see the unknown sources option, then simply enable it.
This option will allow you to install different apps on your android device, not from Google Play Store only but from unknown sources.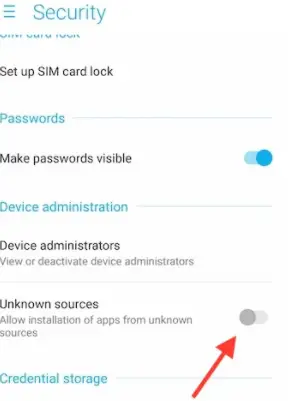 Step 2: Download & Install
In this step, you need to install Emoji Font 3 app to proceed. You can find the app on APKPure since it is not available on Google Play Store.
Step 3: Change Font Style
This is the most crucial step. Now you have to go to your "Settings" and search the "Change Font" feature. After that, click on the font style option and change it to 'Emoji Font 3' to get iPhone emojis on android.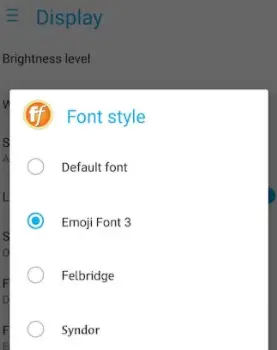 Step 4:
After you change the font style, you will notice a slight change in your android font style system, but it is barely noticeable.
Note:
Font Style features options on different devices
• For HTC Devices: Go to Settings – Display – Gestures
• For Samsung users: Go to Settings – Display – Font
• Other Users: simply Go to the Settings and Find Fonts feature.
Step 5:
Finally, to get iPhone emojis, you need to change your default keyboard to Gboard. To do that, visit the Google Play Store and download Gboard.
After installing Gboard, you have to change it to your default keyboard. So, you need to tap on the option and Select the input method'. Then just choose Gboard.
After performing all the mentioned steps, you can now enjoy all iPhone emojis on your Android smartphone. Click on the Emoji icon in the GBoard app to see iPhone Emojis.
Method 2: Use the Apple emoji keyboard.
It is another method that can help you to get iPhone emojis on Android devices without root. These are the following steps you need to follow :
Step 1:
First of all, go to the Google Play store and find Apple emoji keyboard apps. Different apps are available for that; look for the top-rated apps with positive feedback.
Step 2:
You can see plenty of emoji keyboard apps out there. Some of them are paid, but many of them are free. Kika Emoji Keyboard, Swiftmoji, Facemoji, Emoji Keyboard – Color Emoji, and Emoji Fonts for Flipfont 5 is some of the most popular among many.
Once you find the app with a good rating, then download & install it. Suppose you pic Gboard. If you want to use then install it.
Step 3:
Next, Go to Settings and open Keyboard Settings. On most Android devices, you'll need to choose Language & input for keyboard settings.
Step 4:
In this step, you can you need to select the emoji keyboard you just installed.
Finally, you're done! Now you can enjoy Apple emojis on your Android device without root.
iOS Emojis are better than Android Emojis
Today, Emojis have caught the attention of every smartphone user. The top-rated tech industries, such as Apple, Google, Microsoft, Samsung, Facebook, Twitter, etc., have released their own set of emojis.
However, the emojis designed by Apple for iOS is considered the best of all. Basically, Apple's iOS mobile operating system comes in a market with slightly different and better-looking emojis than the emojis on android.
The android emojis on Android is not good in design and look old-style Emoji. At the same time, iPhone emojis are better in design and also excellent.
The Bottom line
Now you know the simplest methods to get the iPhone's emojis on android without rooting your device. No doubt, these methods are really effective to get emojis used by Apple users on your Android device.
As we know that iOS emojis are better than Android ones. Hence everyone wants to use them. All of these methods are pretty easy to use. However, you should select the one that best for you.
Also Read:-