Ever since the COVID-19 pandemic, Work from Home is the new normal. Now that people are forced to work from their homes, having some desk gadgets definitely boost productivity.
I am going to list down some of the desk gadgets that help me in getting the work done more efficiently. You can use these gadgets/items to create a better workflow and organize your things properly.    
6+ Desk Gadgets for a Better Workflow
These are some basic yet important gadgets that will surely help you to organize your work environment and enhance your productivity.
Some things just never go out of fashion and a table lamp is one of them. Having a table lamp on your desk is useful if you read or work late during the night. 
The Meross Smart LED lamp is an ideal choice for your desk. It works smoothly with Apple Homekit, Alexa, Google Home. The design is very sleek and looks like a very clean addition to your desk. It comes with an app and can be used by it.
The touch controls on the lamp itself are very helpful. With multiple brightness modes, this is something that you should have on your desk.
If you are a writer then having a good quality keyboard should be your priority. It doesn't matter if you have a laptop, the typing experience on a good keyboard is just unmatched. 
Mechanical keyboards with only the essential keys are very in right now. In this department, the Keychron K8 Wireless Mechanical Gaming Keyboard is great. It is a gaming keyboard with RGB lighting.
The keys have good travel, the build quality is solid with an aluminum frame. The good thing about this one is that it is wireless. Overall, it is quite compact and adds a very premium look to your desk.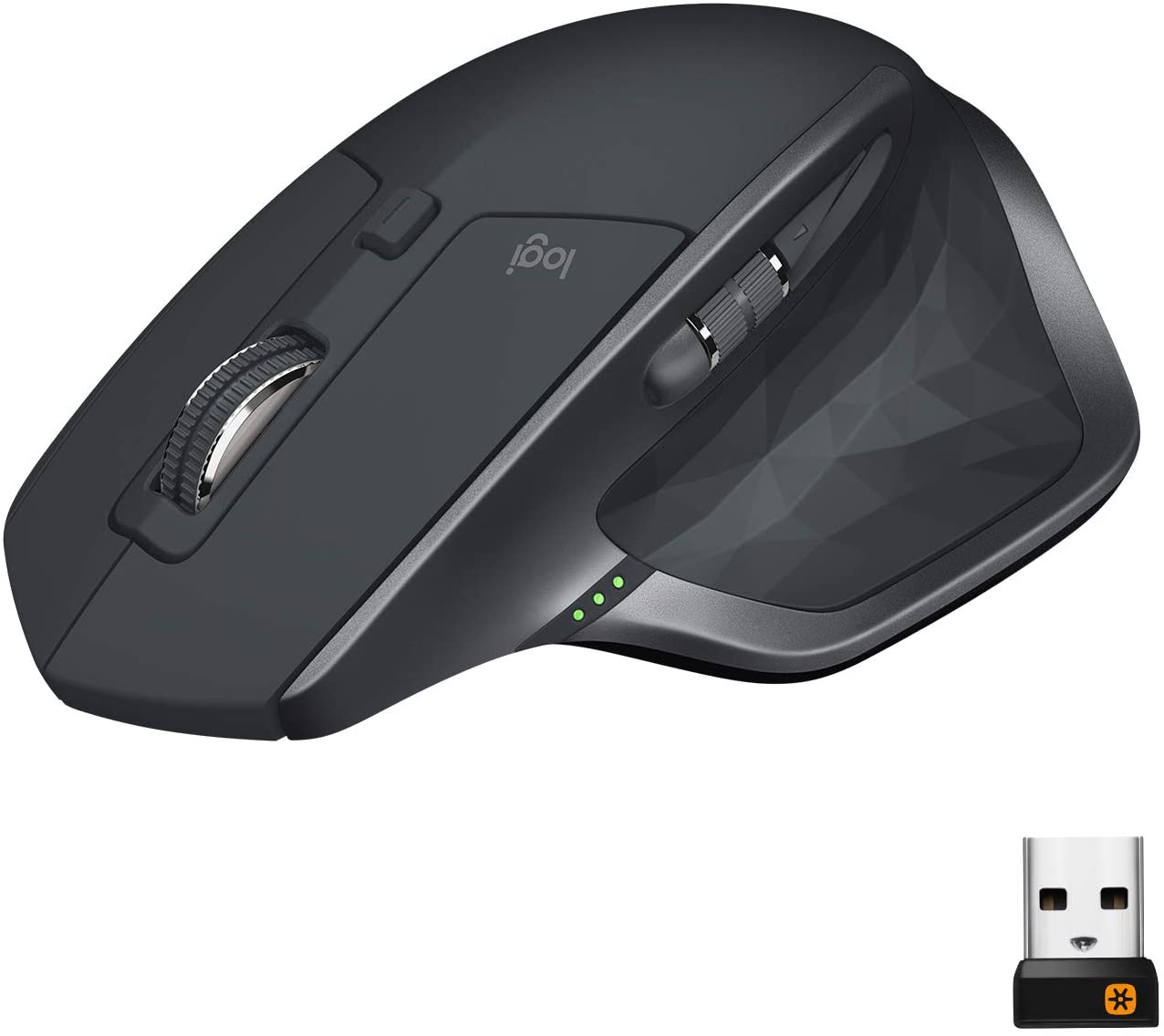 Most of the laptops have very average trackpads and you can't get a lot of things done on them. Having a good quality mouse is essential for anyone who is in the line of video editing, image editings, graphics designing, etc. 
While there are tons of mouses you can find online, the Logitech MX Master 2S Wireless Mouse still stands out. Its design is just fantastic and you can use it easily for longer periods of time. The battery life on this one is great so you won't have any problem there. You can control up to 3 devices at once with this mouse. This is great for anyone who has multiple systems. Make sure to check it out.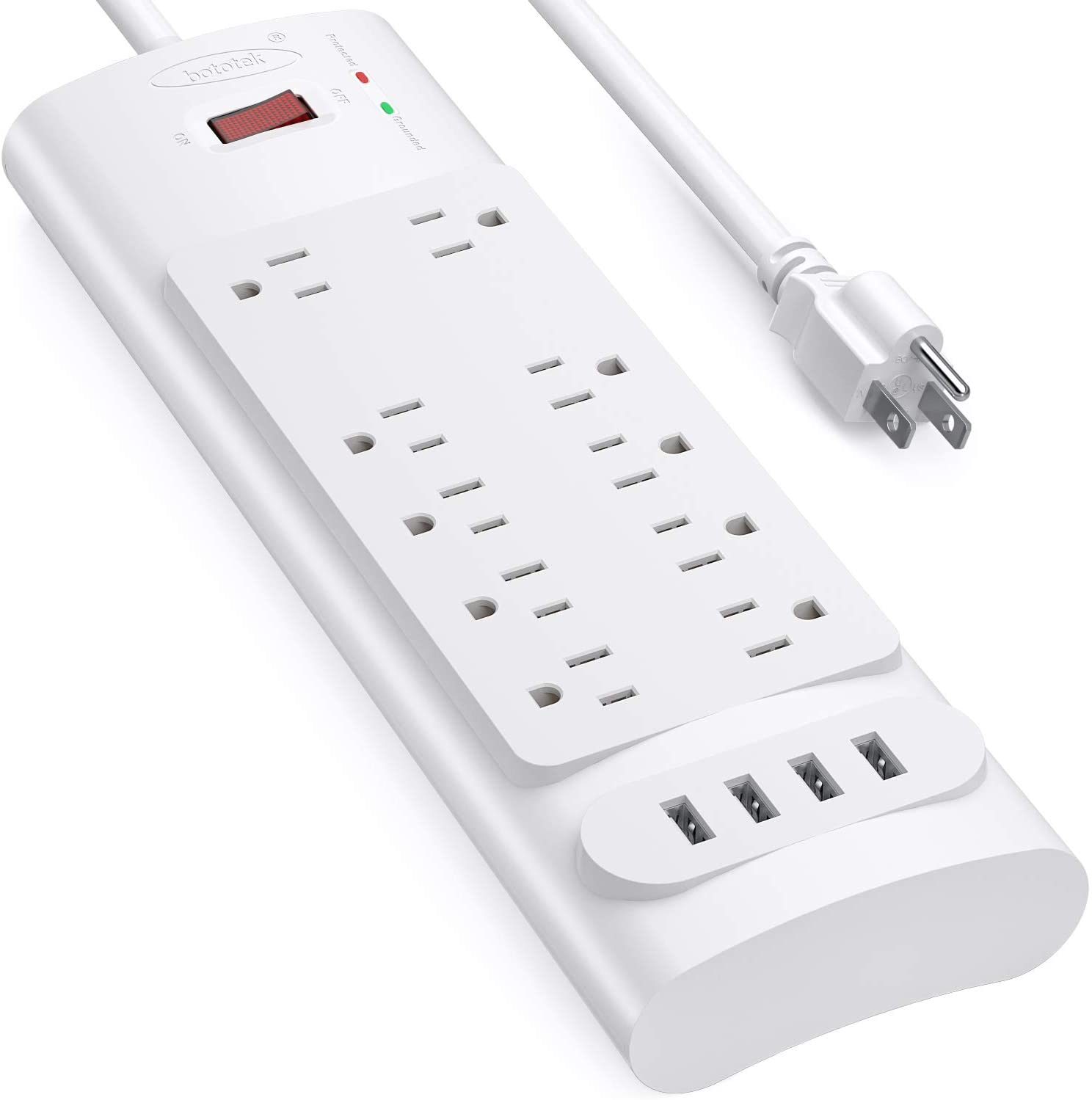 Isn't it just irritating that you have to reach out to different spots to charge your different gadgets? Well, here's a solution for that!
By using a charging hub, you can charge all of your gadgets in one place, be it your smartphone, your smartwatch, tablet, or any other electrical item. The HITRENDS Surge Protector Power Strip comes with 6 outlets and 6 charging ports.
These are more than enough for any normal to moderate user. You can use this power strip to charge all of your tech gadgets in one place. With this, you no longer have to search for empty ports to plug your devices for charging.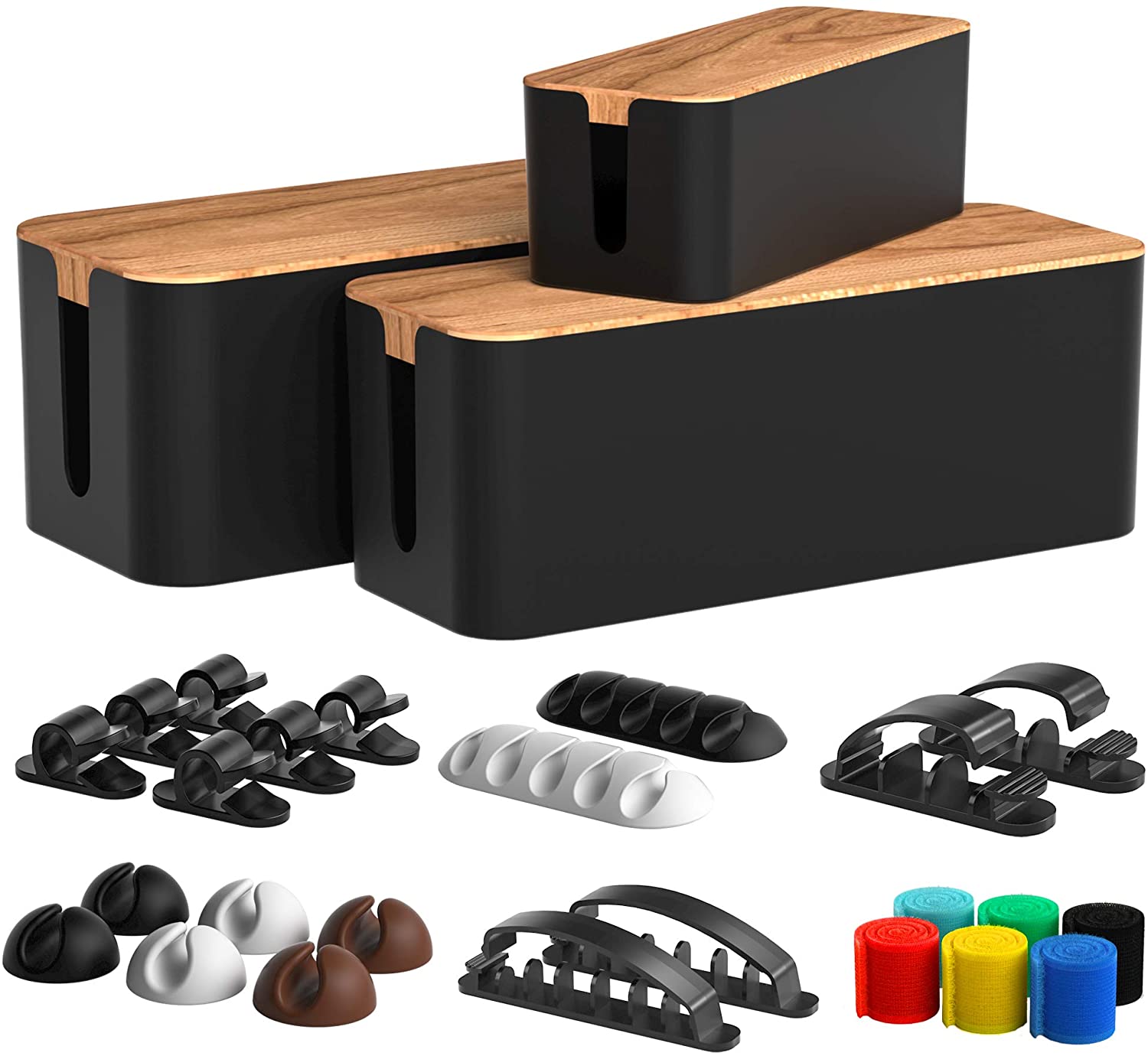 Having a clean desk is not only good aesthetically, but it also prevents your gadgets. Keeping your cables organized makes sure that nothing gets pulled all of a sudden. 
With your desk as your main workstation, we are talking about too many cables.
You can use cable organizers that can help you a lot in cable management. The cable management box is very good as it has multiple tools that can help you organize and manage all of your charging cables and other stuff in an effective manner.
All of these tools can be used at different places on your desk and they will add cleanliness to your desk. 
The problem with modern thin and light laptops is that they do not come with a lot of important ports. Sometimes you need a LAN connection or HDMI connection, but that can't be done on modern thin and light laptops. That is when you need a docking station.
The Plugable USB 3.0 Universal Laptop Docking Station is one of the best docking stations for laptops out there. It just has all of the ports you will ever need on your laptop. It has 4 USB 2.0 ports, 2 USB 3.0 ports, ethernet port, DVI port, HDMI port, audio out, and audio in port. This is something you should check out for sure. 
Data security is one of the biggest concerns of modern times and you should take security measures on all fronts. Having a fast portable storage medium like a portable SSD is good. But if you wish to take your data security to the next level, using a hardware-encrypted SSD is the way to go. 
iStorage is one of the brands that provide hardware-encrypted SSDs. These are fast, solid in build quality, dust, and water-resistant. These are password protected and come with military-grade encryption. So if you handle confidential data, this is the type of portable storage medium you should be having on your desk.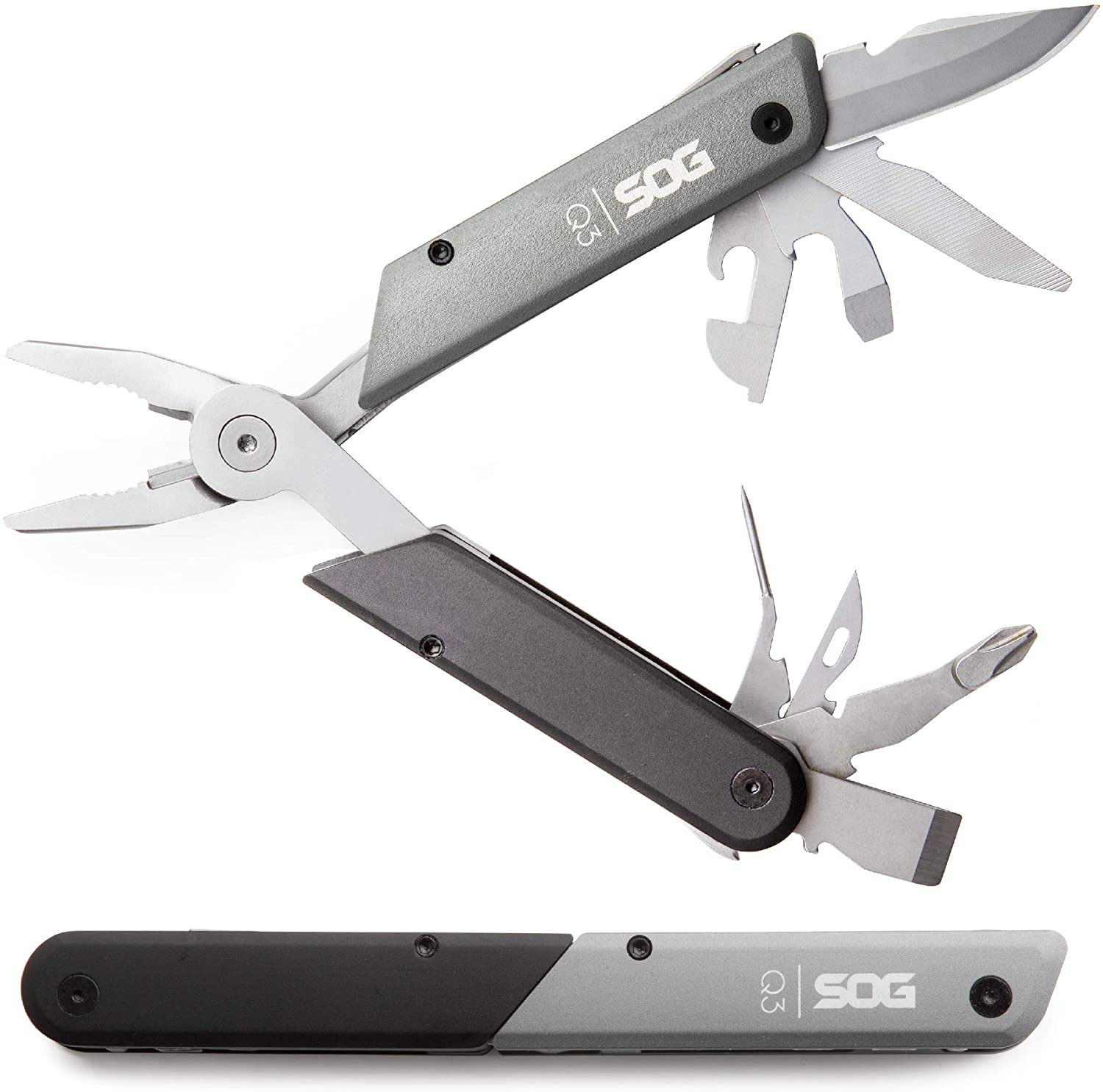 Around your desk, you never know when you are going to need a hardware tool like a knife, plier, etc. It is always good to keep these things handy near you. However, with a small multitool at your desk, you are always good. 
You can get the SOG Multitool with Pliers as it has about 13 mini tools that can be very useful in the time of crisis.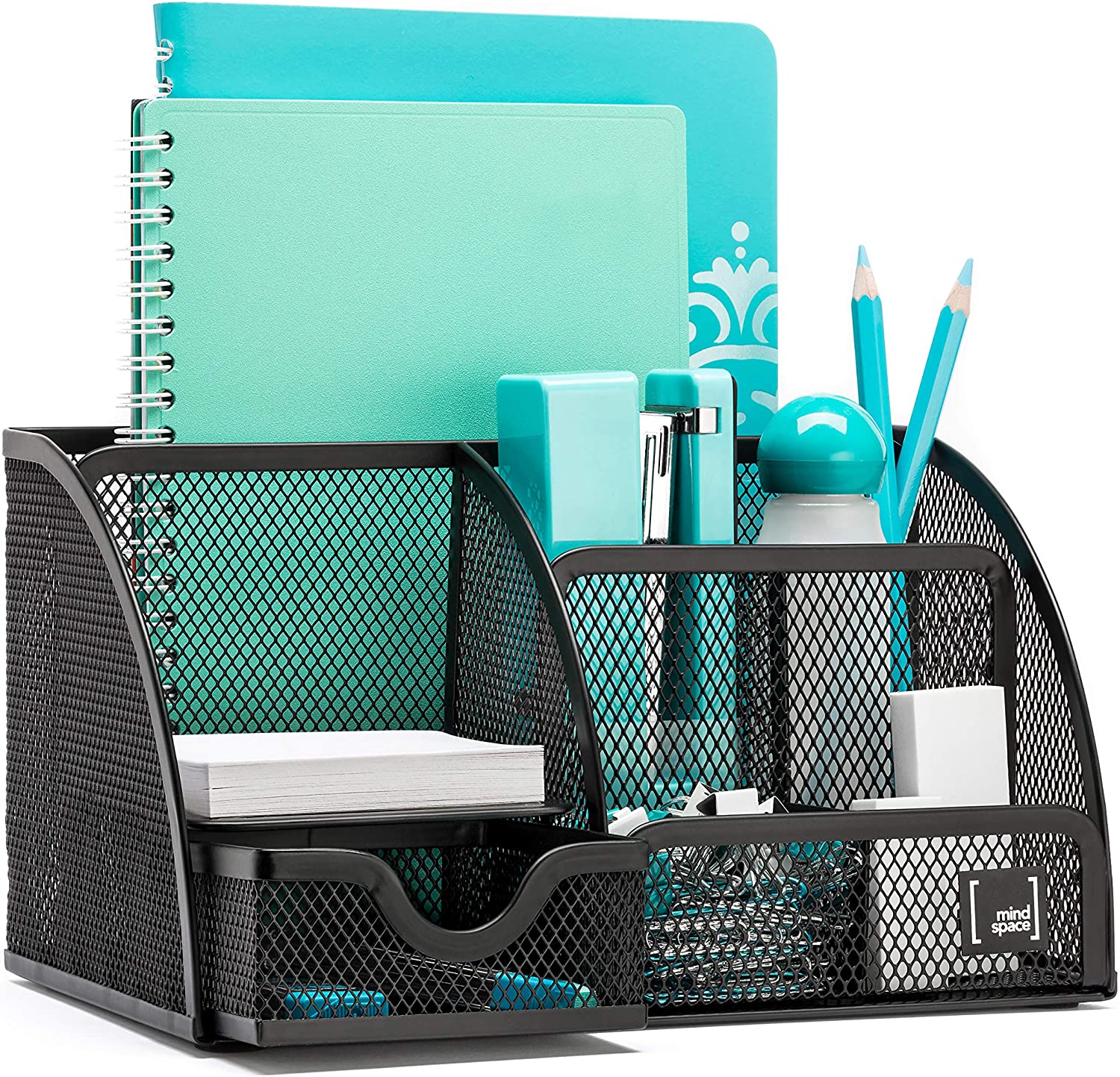 No matter how digital we go, pens and paper are always going to be part of a working desk. With so many things on the desk, it is just better to use a desk organizer so that you can access everything easily. 
What you should look here for is something minimal and the Mindspace Office Desk Organizer seems to be a perfect fit for it. It has just the right amount of compartments for the work. It can hold 2-3 notebooks, your mobile phone, some notes, pens, etc easily.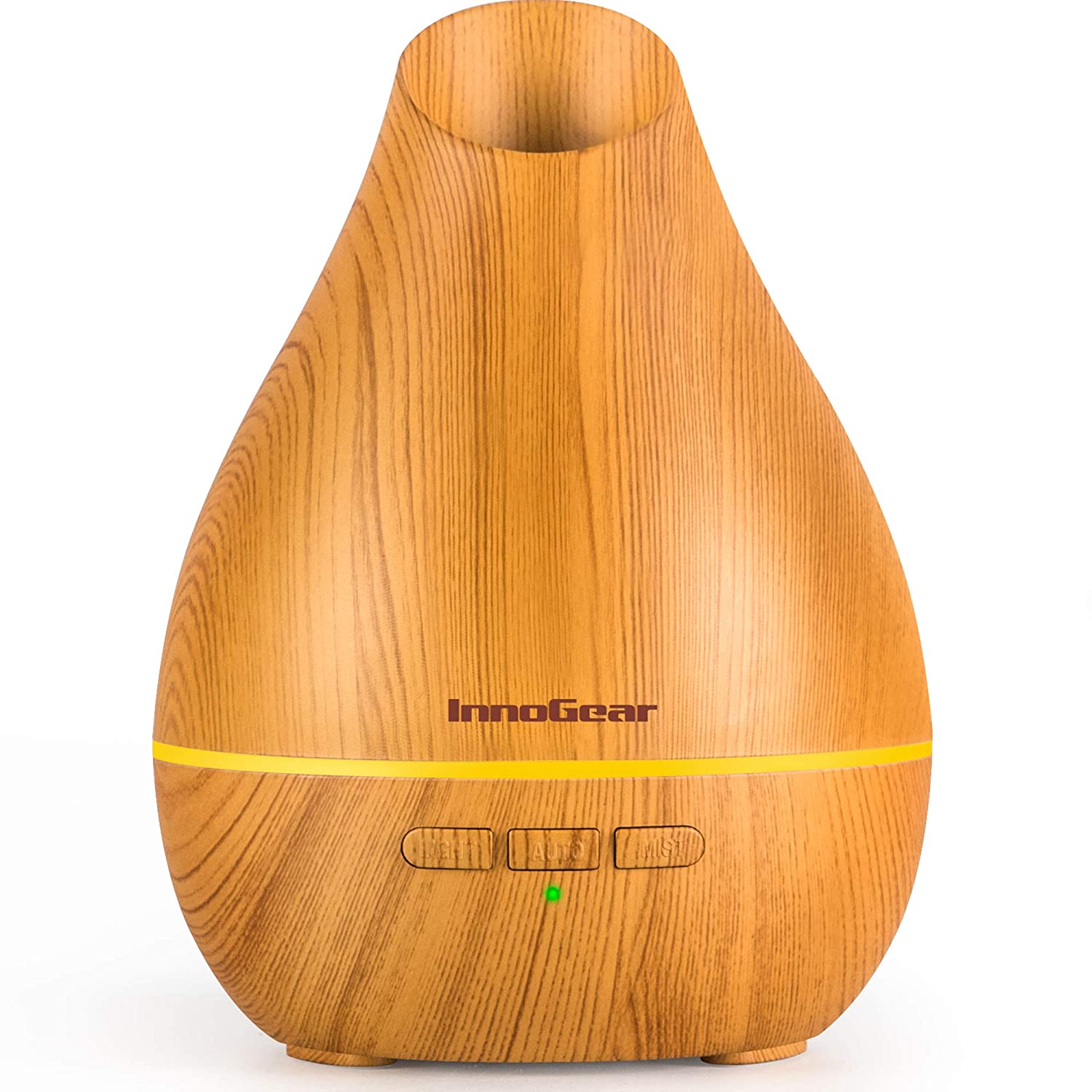 At the comfort of your work desk, imagine having a soothing fragrance, that is just going to boost your productivity. That is why you should keep a fragrance dispenser around your desk. It creates a positive work environment. 
You can use InnoGear Essential Oil Diffuser with different fragrance oils to create a heavenly environment around your workspace.  
Conclusion 
That was all about the 6+ desk gadgets that you need right now. These gadgets will definitely boost up your productivity. Make sure that you check these products out and get them all for a better work environment. 
Also, Read: