When it comes to wallpaper for their smartphones, people are divided into various groups. Some people like to keep the stock wallpapers, some keep their loved ones or themselves on the home and lock screen and some like to try different stuff all the time. Well, this guide is for the people who change their wallpapers frequently. Finding the best wallpaper apps for iPhones can be a bit challenging but I will save you from the trouble. 
In this guide, I will be listing some of the best wallpaper apps for iPhones. Using these apps, you can try different wallpapers for a new and refreshing look every day. 
Top Wallpaper Apps for iPhones
You can try these apps and use different wallpapers on your device.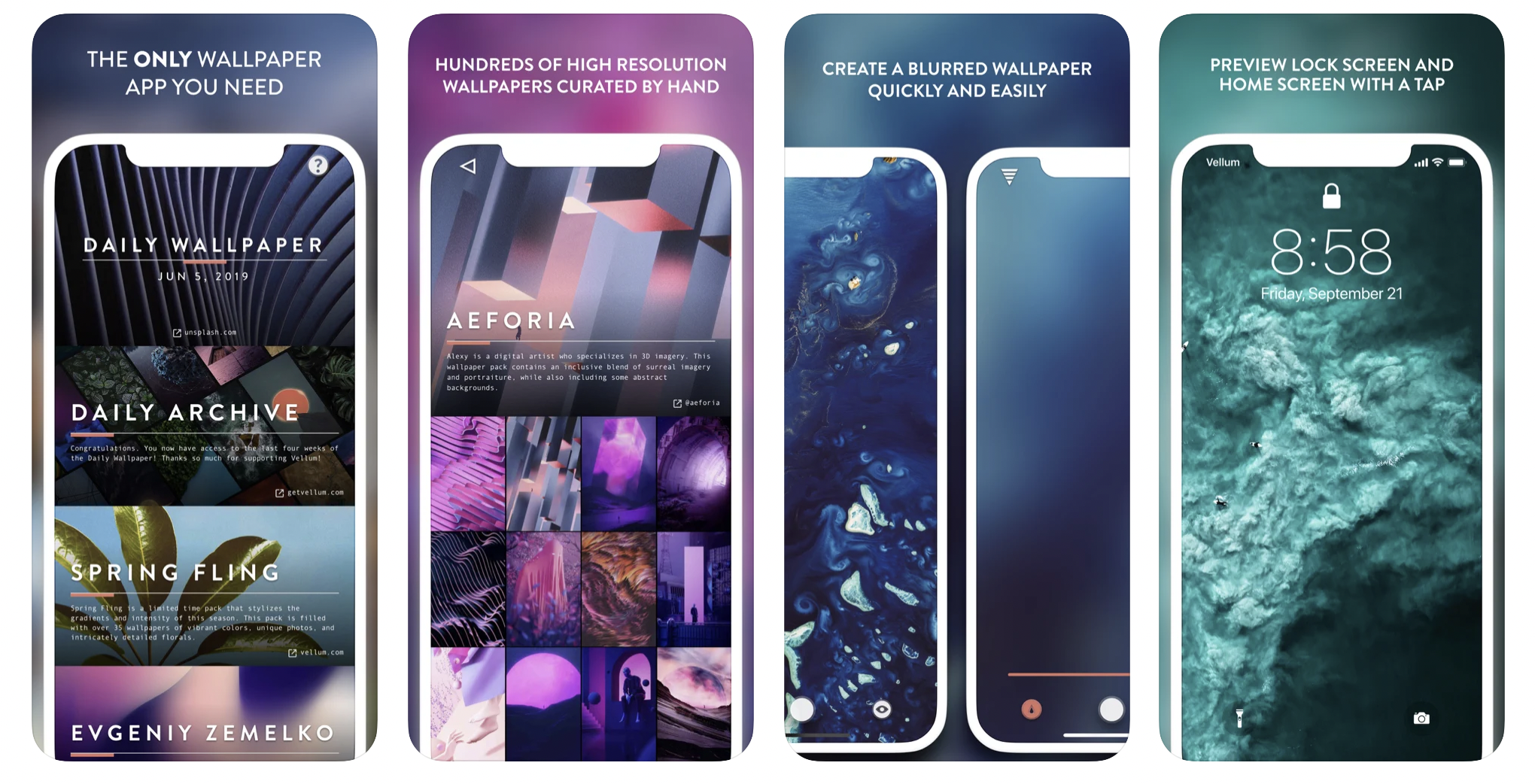 Vellum Wallpapers is one of the most popular wallpaper apps for iPhones. If you are looking for some stunning, high-quality, and HD wallpapers, then this is the perfect choice for you. 
The thing I love most about this app is how neat and organized it is. The collection is quite big and you can easily find wallpapers for your preferences. 
One can easily find stunning images from various artists and designers in various curated collections. 
As a creator myself, I value this app because it also describes why a particular image is selected for a collection. 
The free version of the app is more than enough for most users. However, if you want to get rid of ads and unlock more features, you can opt for the premium version as well. 
2. WLPPR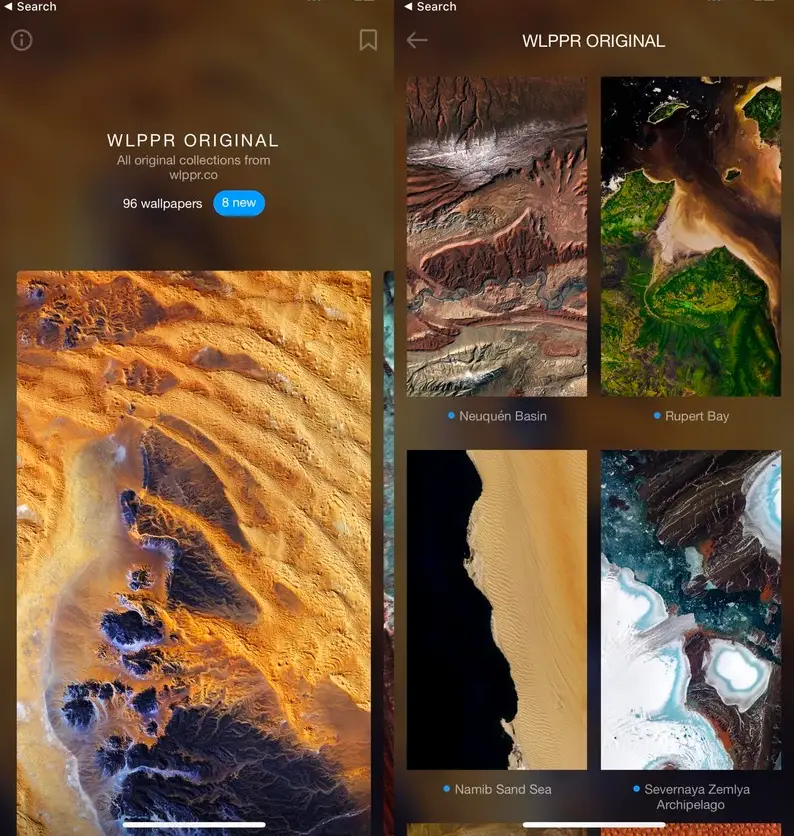 WLPPR is another quite popular wallpaper app for iPhones. This app is more useful for people who are more into the scientific side of things. If the beauty of the universe and the cosmos is fascinating to you then this app is perfect for you. 
The app comes with one of the most stunning collections of photos from our world and what lies beyond it. WLLPPR takes images from satellites and some other sources to make sure that you get the variety you deserve. 
Not only that, but the app also provides you with a lot of information about the location and other relevant things to the image. It also provides you the scientific links in case you get curious. 
The app is free to use but do note that it might not be available in your region. 

If you are in search of something unique then this is definitely an app that you should check out. The premise of the app is quite simple: here some of the top artists share their unique work to get found by people and get paid for whatever they are uploading to the app. 
So everything that you will get on this app will not be present on some other apps or sites. This makes sure that you are getting the most unique wallpapers that will definitely make you stand out from the crowd. 
The wallpapers on this site are unique, stunning, and cherry-picked to make sure that the users get the best.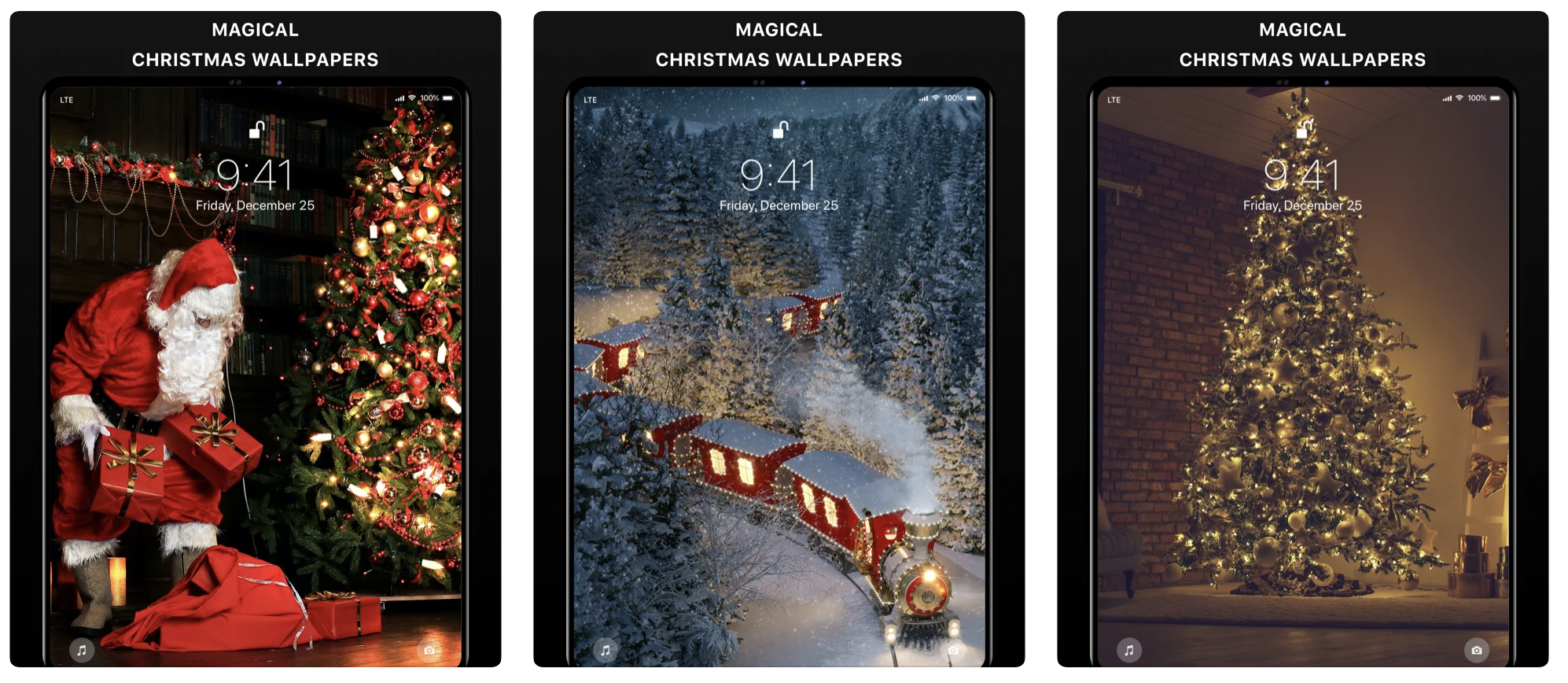 Next up on the list, we have Everpix. This is one of the apps that I can recommend to everyone. The reason for that is the variety of stunning, high-quality wallpapers that this app offers. You can find thousands of HD wallpapers on this app and that makes it easy for everyone to find something they like. 
You can easily view the wallpapers by categories, and themes, and set them as your lock screen or homescreen wallpaper is easy with just a tap. 
The good news is that there are always new wallpapers added to the app so you will never run out of choices.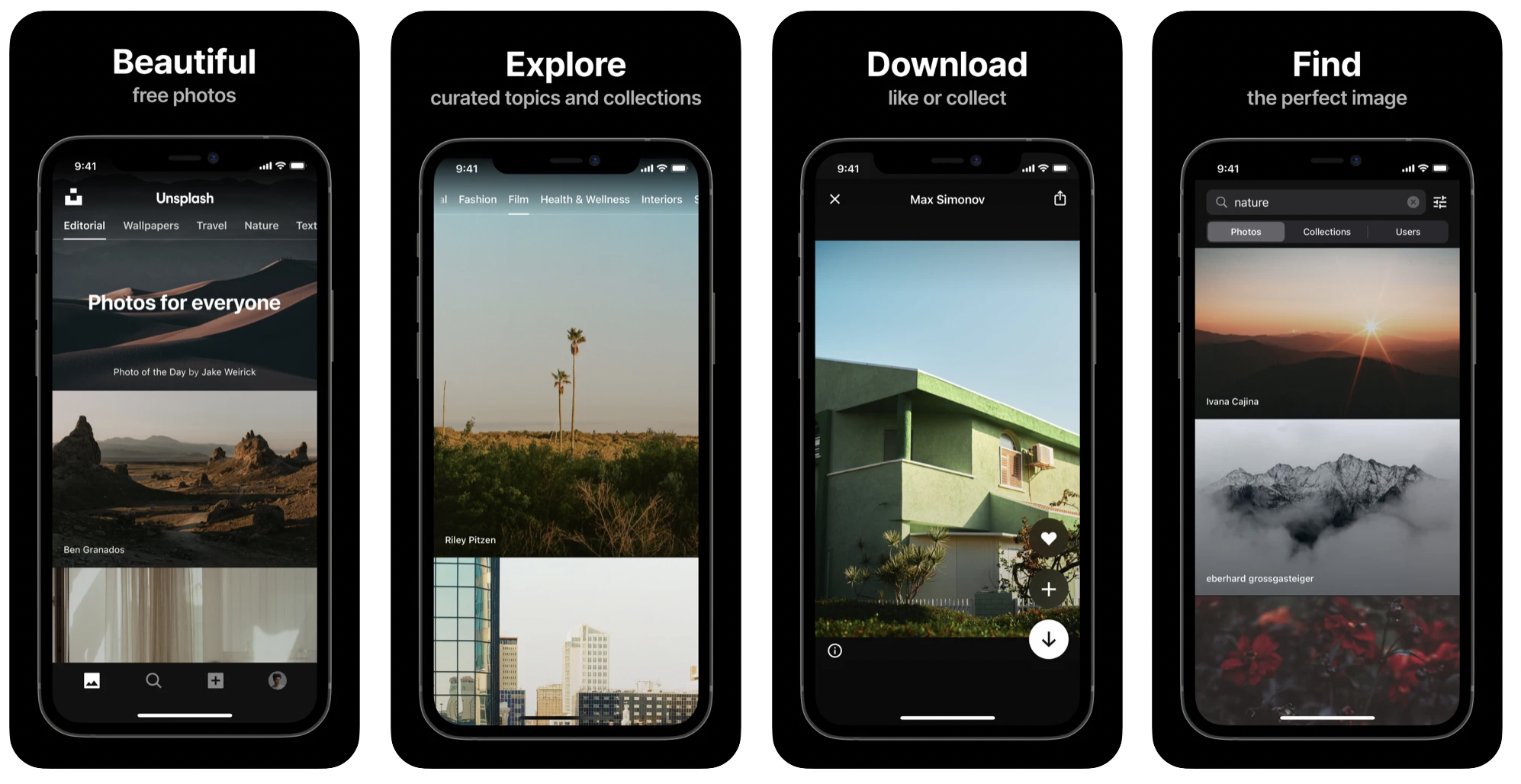 Unsplash is not an app perse, it is more of a platform for artists to share their wallpapers. Here a community of photographers, and artists share their work. The app is great if you are just looking to download some wallpapers for your iPhone. It is home to some of the most stunning images available on the internet. 
The great thing about this platform is that it is free to use and the variety is just endless. No matter what your preferences are, you will always find something good for you. Definitely check it out.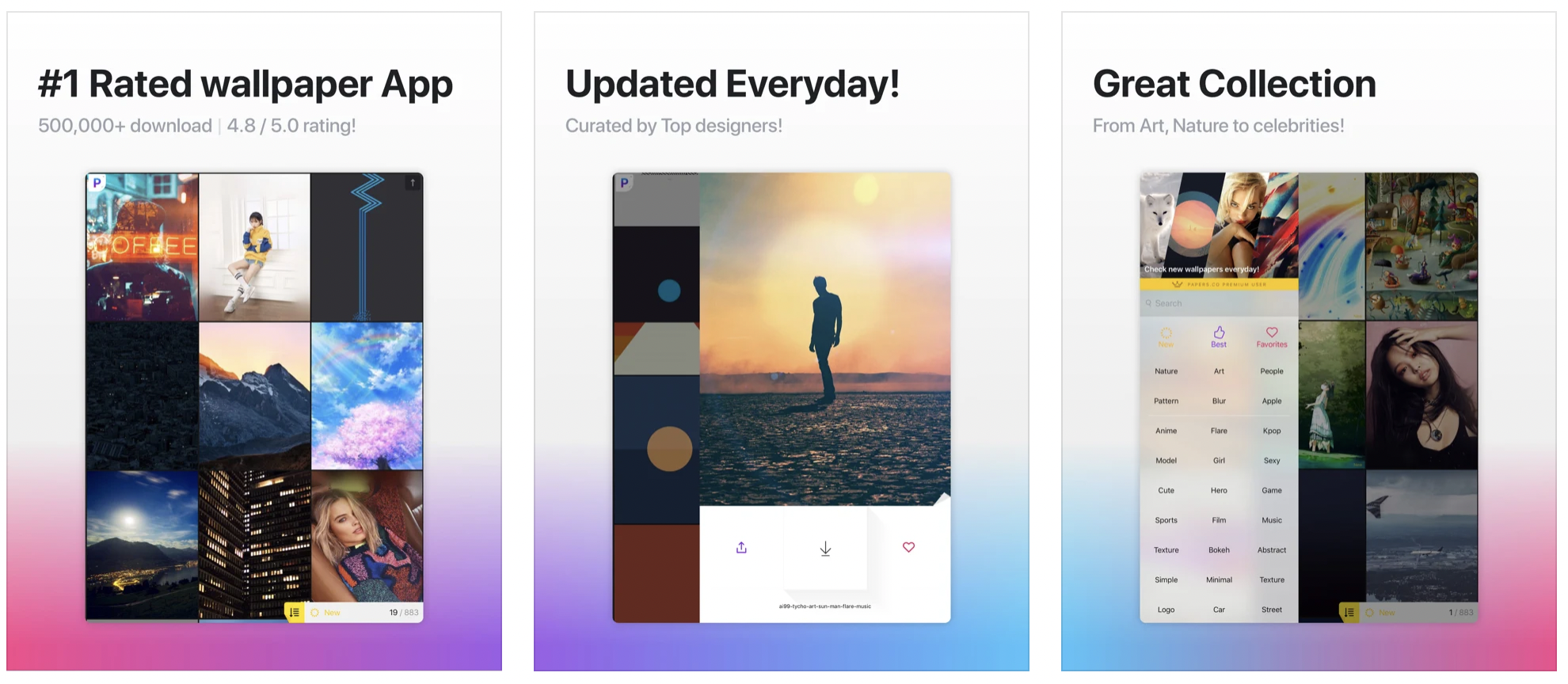 If you are looking for a wallpaper app that is simple and easy to use then this one should be your priority. Paper.co has one of the best UI and the app is overall great to use. The app also gives you a preview of how the wallpapers are going to look on your home and lock screen.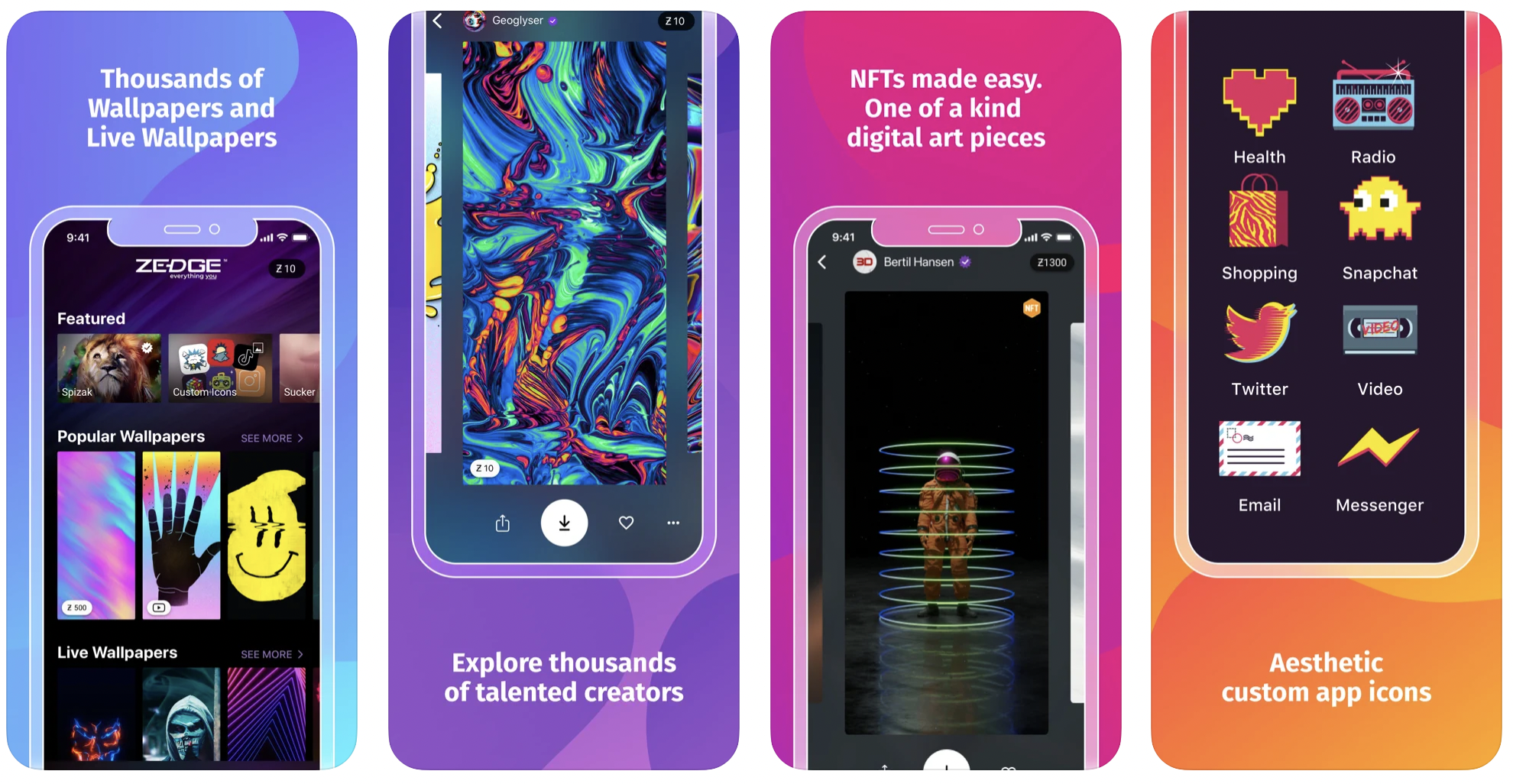 Zedge is easily one of the best wallpaper apps for iPhones. The reason for that is the wide collection of wallpapers that this app brings to your iPhone. This app contains thousands of wallpapers that are specially optimized for iOS screens.
As a result, these wallpapers look stunning when you use them on your iPhone. You can find many different categories on this app so it is a must-try for everyone. 
For people who are into NFTs, this is one of the ways to get them on your smartphone screen. 
8. Background
The background is a great app you want a large collection of wallpapers at your fingertips. The great thing about this app is the UI. The UI just makes you scroll and watch wallpapers for an indefinite time. 

The name of the app might give you a different idea about what this app is. However, the things it can do are totally unique and that is why it is on the list. The app allows you to create wallpapers of maps from around the world. 
You can search for any location in the world and then create a wallpaper of the map of that location. The wallpapers look unique and have a certain appeal that you won't find on any other app. 
The final one on the list of the best wallpaper apps for iPhone is not an app but a site with Google Drive links to some of the most stunning wallpapers. Here you will find the best collection of wallpapers specially made for iPhones. I definitely recommend everyone to check this site out. 
How to Set a Wallpaper on an iPhone?
Some of these apps will only allow you to save a wallpaper on your camera roll. So you will have to set the wallpaper on your own. Even if you capture something good and want to set it as a wallpaper, you have to follow this method:
1: Go to Settings. 
2: Scroll down and tap on Wallpaper. 
3: Tap on Choose a New Wallpaper.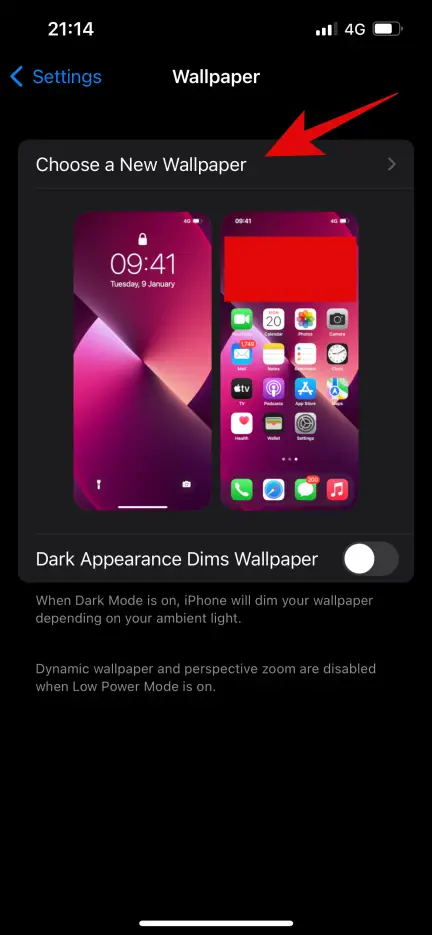 4: Here tap on All Photos. 
5: Select the image you want as your wallpaper and then tap on Set.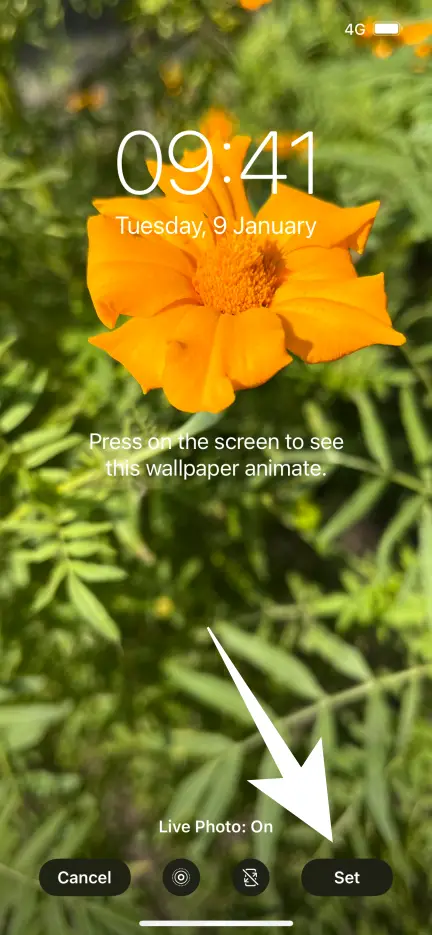 That's it! That is how you set wallpaper on an iPhone. 
Closing Phrase
Above are some of the top apps for iPhones to get new and latest wallpapers. Using these apps, you can have new wallpapers for your iPhone on a daily basis. Having new wallpapers keeps things interesting while using your iPhone. It makes your screen look refreshing every time you look at it. 
Read More