The stock camera with your Android smartphone might be boring or does not offer manual controls, filters, and many other features for the current photoholic world. You can try some of the top camera apps by third-party developers to improve your social media game.
It is common to check the camera quality while purchasing a smartphone or tablet. While every smartphone comes with a pre-installed stock camera, they usually have a very limited number of features.
However, the Google Play store has several camera apps that can enhance the quality of your photographs. Some of these Android camera apps are considered better than stock camera apps.
Top 10 Camera Apps For Android To Take Better Photos/Videos
While many such camera apps are available on the Google Play store, not all of them are good; some have good functionalities but are relatively slow.
Even some great apps can make your device run slower, which is ultimately a loss. In this article, we have listed 10 top camera apps for your Android device to click the perfect photographs without making your device slow.
Some of these apps offer manual control, effects, editing tools, stickers, time-lapse, slow motion, and many other features to make your photos and videos look better and sharper.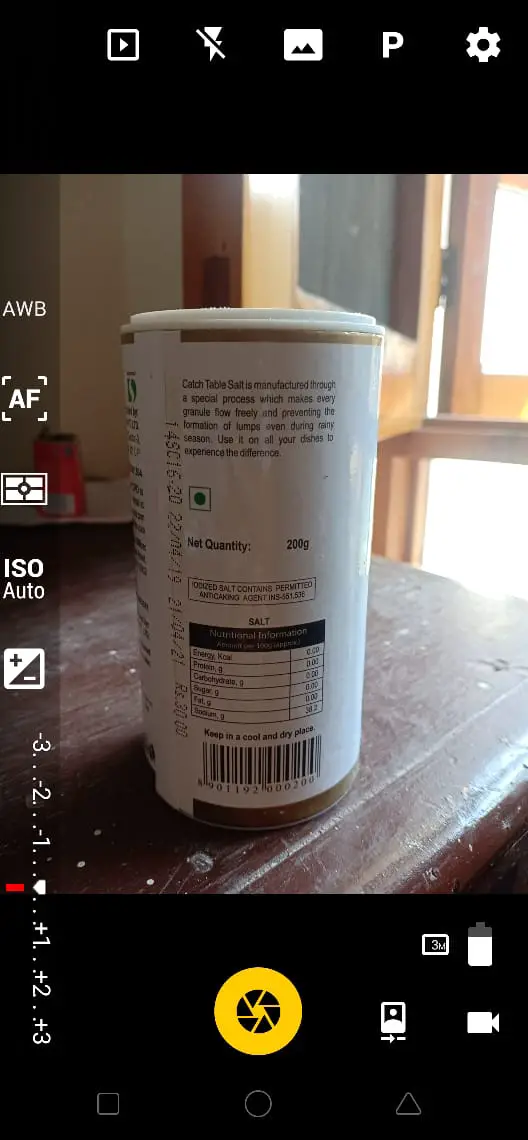 If you want your device camera to work like a DSLR one, then the Camera FV-5 app is the best Android camera app for you. This app has two versions- the free Lite and the premium- with a $2.99/- price tag.
This app lets you control the camera in manual mode. Just like a DSLR camera, you can adjust the ISO, shutter speed, exposure, focal length, and all other settings.
It also supports RAW photography along with the standard JPEG and PNG modes. The RAW mode is helpful to post-process the photographs.
The Camera FV-5 has a built-in Intervalometer to capture some stunning time-lapse videos of the clouds or of your trekking and riding activities. The advanced electronic viewfinder shows a live RGB histogram for your photograph.
Due to the plethora of options, Camera FV-5 makes it to the list.
Pros 
The interface of Camera FV-5 is available in 30 different languages.
It is helpful for professional photographers because of the vast number of features.
The Lite version of the app is free to use.
Cons
Beginner-level photographers may find the app hard to control.
The app does not have regular updates.
The developers of the app are non-responsive to the queries of its users.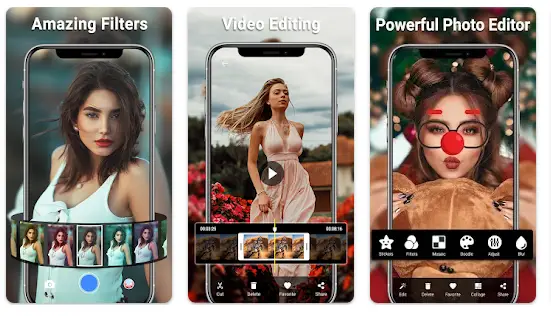 It is a native Android camera app that takes full advantage of your smartphone. If you want a simple and clean interface to capture photos and videos quickly, then HD Camera should be your first choice.
This app allows you to zoom in/out smoothly while taking videos and photos. There are 3 camera modes: photo, video recorder, and panorama, which look clean without unnecessary features and filters. However, it has some filters like beautification, black & white, and more to enhance the picture quality.
You can adjust the basic parameters such as white balance, sharpness, brightness, and picture quality. According to user reviews, it has everything you need to shoot photos and videos.
Pros
You can take wide-angle photos.
It has 4 scene modes: Night, Sport, Sunset, and Action.
You can geotag your photos.
Inbuilt basic photo editing tool.
You can configure volume keys for certain actions.
Cons
It lacks a lot of features present in a DSLR camera.
Ads might annoy you.
There are many 1-star ratings. However, most of them praise the app, but I guess they don't know the rating system. Just look at this:-
Overall, you should try this app without any hesitation.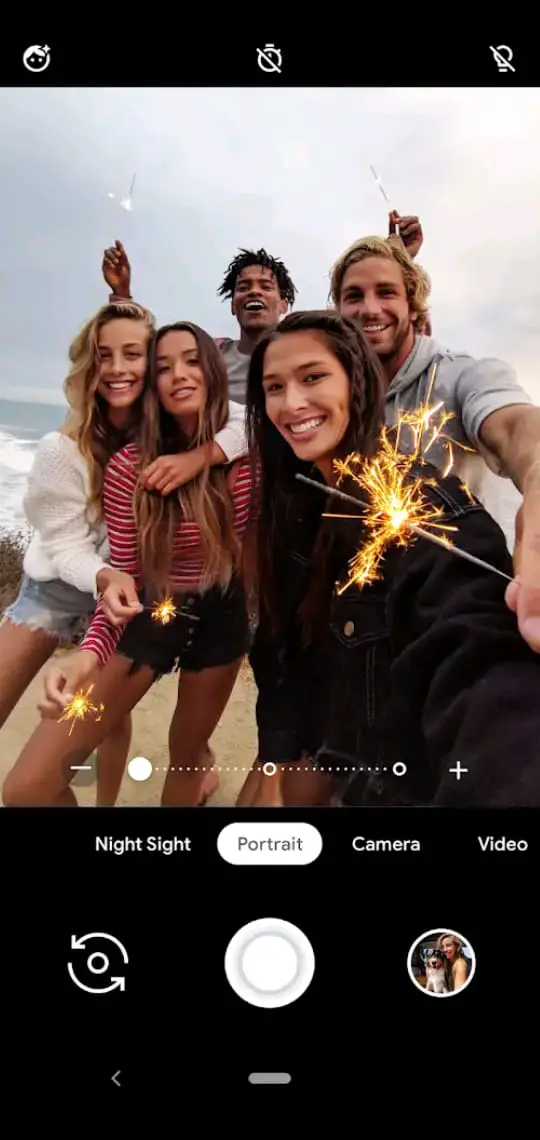 Google Camera app is the official app developed by Google. This app is pre-installed on Google Pixel phones. But it can be used in other Android devices through Google camera ports.
The app features the Lens blur mode to take the perfect portrait and slow-motion option for adventure activities. The video stabilizer mode acts as a virtual gimbal to produce shake-free videos.
The Night sight feature lets the user take photographs even in low light.  The Google camera app's photo-assisted search option sets it apart from other camera apps, making it one of the top Android apps for Android users.
Pros
The Google camera app is free of cost.
You can take sharp images.
It offers night sight, portrait, panorama, photo sphere, and playground modes.
The night mode is one of the best among all other apps.
Cons
The latest version is compatible with Pixel phones on Android 9.0.0 or above.
Some features are not available on all devices.
The app is not helpful for Pro-level photographers.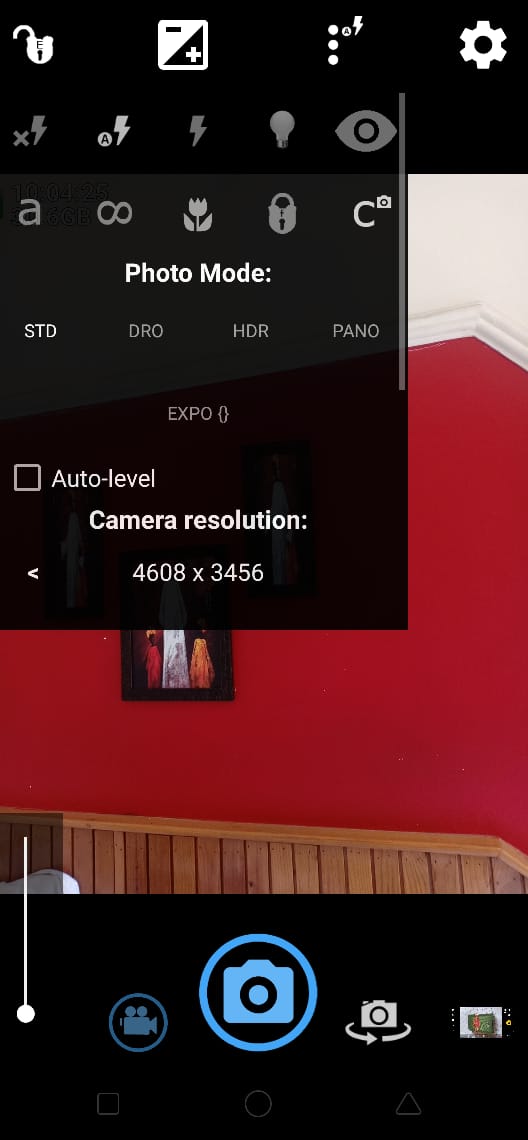 It is a free, open-source camera with fully loaded features. The app has auto stabilization mode to level your photographs perfectly, even when your handshakes during the click.
The user can also use the camera in focus or scene mode. The app can adjust the ISO, exposure, white balance, etc., manually. The app supports HD videography and also allows one to take photographs during videos.
To add some extra details to the photographs, you can also use the geotagging feature of the app to add the location and date/time.
The app's other features include night mode and noise reduction for low-light photography, which is available in some flagship phones.
Pros
All the features in the app are free of any cost.
The app has a lot of exciting features for Pro photographers.
Cons
Depending on the devices' hardware and software, some app features may not be available.
The app has an issue slowing down while a microphone is in use.
5. Cymera: Photo Editor Collage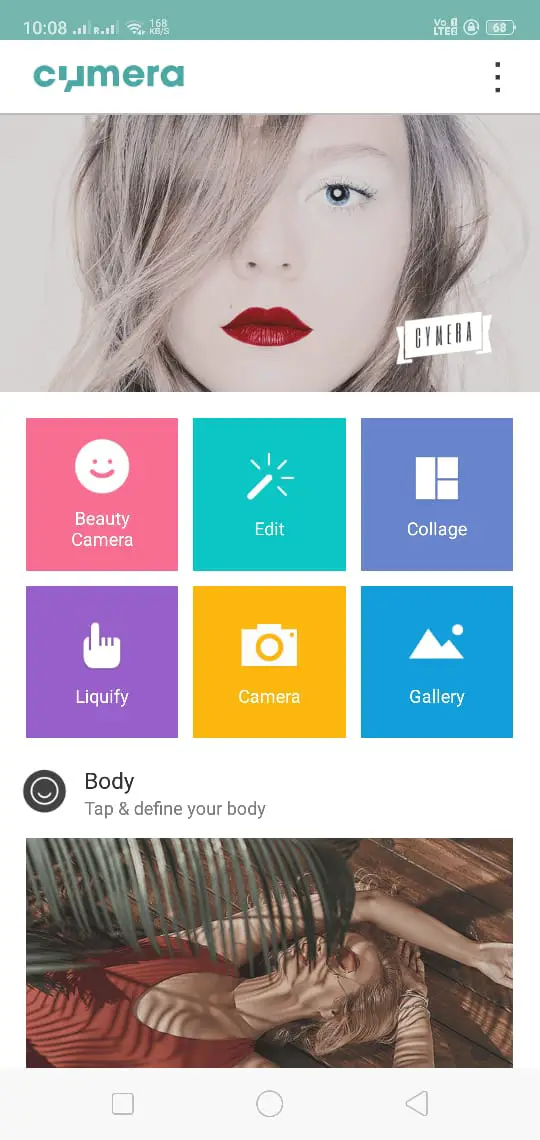 Cymera is helpful as a photo editor or photo filter on your smartphone. The effects include the New Year effect, Christmas effect, AR selfie effect, and many other options.
It can work as a beauty camera that removes wrinkles, dark spots, and other facial irregularities to bring out the best of your skin.
The app has 7 different lens lengths, including fisheye, to capture wide-angle photographs.
Pros
It has super-fast and easy editing tools.
Offers DSLR-blur effect.
Beauty makeup and selfie filters.
The face and body editor can change your look completely.
Easily create memes.
Instagram-ready photos and blurred background.
The app has language support in 12 different languages.
Direct sharing option to social media platforms.
Cons
Sometimes, the filters do not show up while taking a photograph.
There are too many ads in the interface, which may ruin the whole experience.
You can do a lot with the free Camera Zoom FX app, just like a professional DSLR camera: stable shots, action, and slow-motion shots. The app supports RAW mode photography, which can be post-processed.
You can manually adjust the ISO, exposure, white balance, and many other parameters. It also has some combination of modes such as timer and HDR, time-lapse, and stable to bring extra beauty to your photos and videos.
The other effects include burst mode, time-lapse, voice activation, and tap anywhere to capture option.
Pros
The picture quality is very high.
Quick focusing mode and easy access to the controls.
Cons
The app becomes slow while dealing with advanced modes.
The free version of the app has very few features.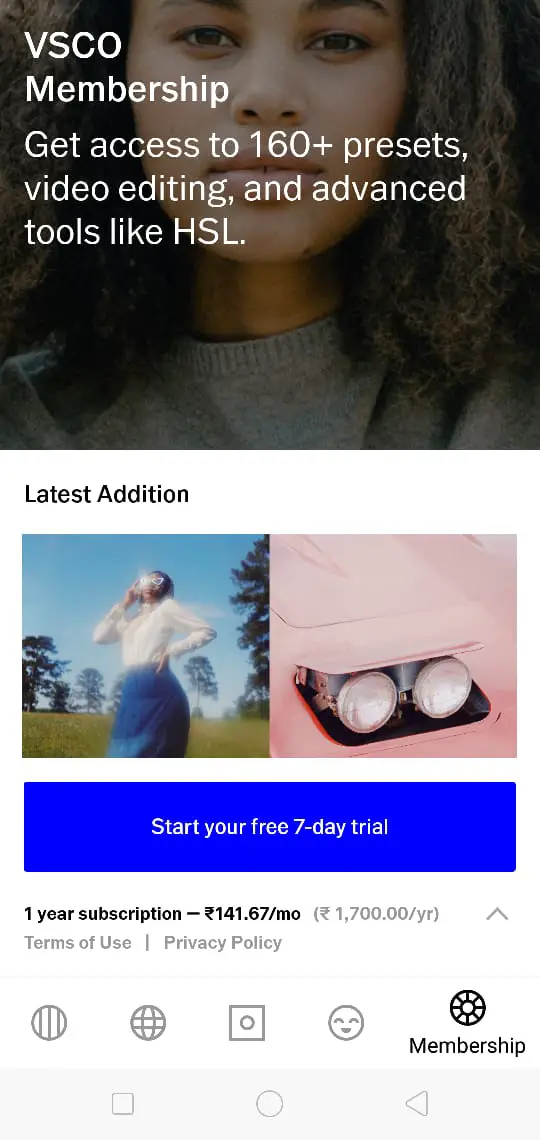 VSCO is another excellent Android camera app used for beautiful videography and photography. The VSCO app allows you to adjust the basic parameters of their photographs, such as brightness, contrast, highlights, and some other related ones.
It also has a community where photo enthusiasts can share their photographs and get suggestions and appreciation from fellow users. The app allows users to share their photos directly on social media platforms.
Pros
The interface of the VSCO app is clean and minimalistic.
The app's filters are handy in bringing out the best of every photograph.
Opens RAW files.
 Cons
The premium version is costly.
The learning curve is very steep for the VSCO app.
The app crashes too much on some devices.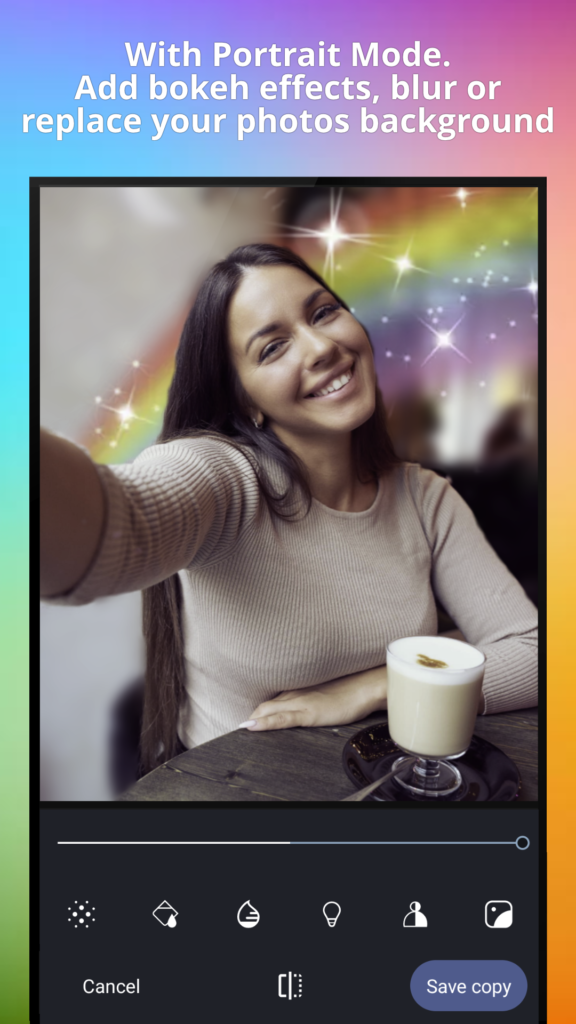 Pixtica is a feature-packed camera app that allows you to take photos and edit them in the app itself. It offers DSLR-like manual controls to adjust ISO, brightness, shutter speed, exposure, focus, and white balance.
It also offers a large collection of filters, animated stickers, and a fish eye lens. The portrait mode allows you to blur the background, or you can change the background with a stage light effect.
Pros
The app takes sharp and colorful images.
Suitable for professional photographers.
HDR feature
Slow-motion videos.
GIF recorder.
Photo and video editor.
Includes s a gallery and QR code scanner.
Cons
The manual mode might be confusing.
Long exposure shutter might produce a disappointing result.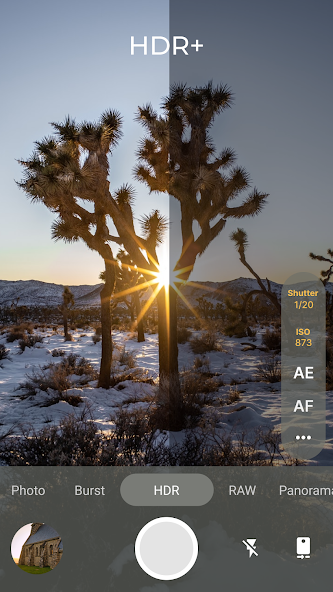 Footej Camera PRO HD is a sequel to its old camera app. It is a user-friendly and robust camera for all your beautiful moments. The app's main features include focus and exposure from different areas, integrated gallery and slider, burst mode photography, manual ISO and shutter speed control, panorama mode, etc.
The app is now improved with the Android Camera 2 API. The interface is simple and free from bloatware. It lets you capture RAW format, long exposure, high-resolution GIF, and many more features.
In videography, the app supports both slow-motion and time-lapse modes. You can take still images during video recording.
Pros
Simple and bloat-free user interface.
Amazing photo quality.
RAW format support for post-processing of the files.
Cons
The quality of the videos made through this app is not good.
The zoom option is very limited in the app.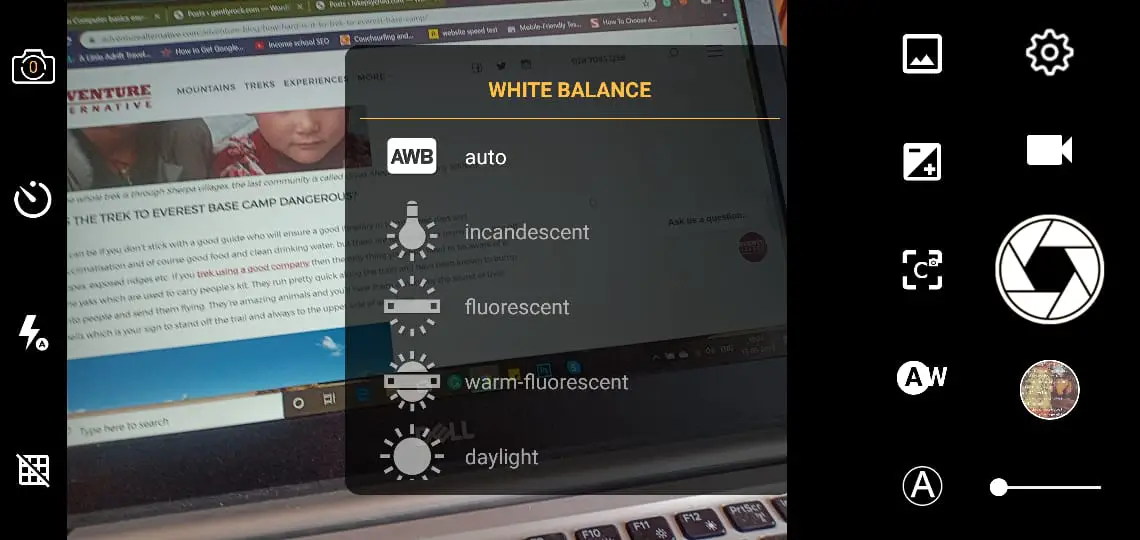 The Manual Camera app is another powerful camera app that closely resembles a professional DSLR camera. The app features include control over exposure, white balance, ISO, RAW file support, slow motion video, geo-tagging of files, etc.
The features include the following-
4K video support.
Face detection.
Manual focus like DSLR.
Different scene mode.
Burst mode support.
Real-time photo filters.
Control brightness and exposure.
Remote control and counter.
Pros
The photo quality is excellent.
The crash frequency of the app is shallow.
Cons
Low processing speed in the case of videos.
Lots of bugs in the app.
No free version.
More Camera Apps to consider:-
These are some other excellent camera apps that have not made it to the above list but are really useful, to say the least-
Camera 360.
Filmic Pro
Motion Stills
Cool OS13 Camera
ProCam X
B612
HD Camera by  KX  Team
Beauty Camera
Coll S20 Camera, etc
Take Better Pictures With Amazing Camera Apps for Android
You can choose any of these apps for your Android device; you have to test some to check which fulfills your needs. You can always choose the free version of these apps, and if you find it worth it, then you can go for the premium version.
Premium versions do offer additional features to make your photos look even more interesting. Which camera apps do you use apart from the stock camera? Let us know in the comments.
Also Read –