For some, college is associated with partying and just general fun and debauchery. For others, it is a big step in furthering their education and getting the most out of the academic environment.
A computing device is important for students of all streams; without a laptop or desktop, it is impossible to go through education these days; you need to access different information over the internet, run different types of programs, code, design, development, and much more.
Having a laptop with high performance and good battery backup is all you need; it is really annoying when the laptop gets stuck while working.
You don't want to buy a troublesome laptop rather than be productive for yourself.
With the right laptop, you can quickly get ahead and stay on top of your work without needing to schedule time to go sit in the library to use the computer for either work or for personal reasons.
5 Best Laptops For College Students
The following laptops are all price efficient and work very well in all scenarios for students
1.

Acer Swift 5

Acer Swift 5 is one of the best laptops for college students for a couple of reasons: It is thin and compact. Then it can deliver powerful performance at a relatively affordable price.

Users can get up to Intel Core-i7 processors and Intel Iris Xe graphics. This means the laptop can handle any high-performance tasks. With a display size of 14 inches, this is a compact laptop that you can carry around in college. You can get 16GB RAM and 1TB storage.
The design of the laptop is quite pleasing and attractive, which will go well on a college campus. The laptop can do everything from video editing to file transfers at blazing-fast speeds. It also comes with Intel Evo certification, so you will not feel a performance dump even when on battery. 
Key Features:
Comes with a powerful processor and graphics.
Colorful and vibrant display.
Quite a compact screen.
| | |
| --- | --- |
| Pros | Cons |
| Excellent performance with 11th Gen Intel i7 processors. | No option to upgrade RAM. |
| Lightweight and compact and still very solid. | Speakers are average. |
| It comes with HDMI, Thunderbolt 4, and two USB-A ports. | The keyboard layout is cramped. |
2.

MacBook Air M1

The MacBook Air M1 is the only sensible choice in the budget category if you prefer macOS to Windows. Apple unveiled the latest generation of the MacBook Air with the M2 chip. It comes with serious performance gains because of the M2 chip. However, the MacBook Air M1 lineup still lives at USD 999. It is one of the best and most powerful laptops from Apple.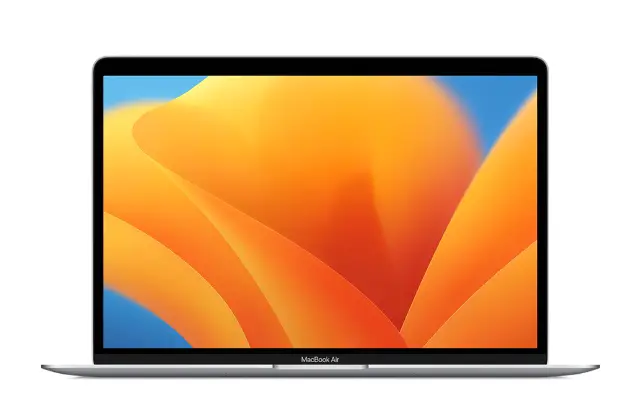 The mighty M1 Chip helps in delivering excellent performance. The base model of the laptop gets you 256GB storage and 8GB RAM, which is more than enough for every college student. The laptop has excellent battery life. It is made with aluminum, making it very sturdy, and it is pretty compact, too, with a 13.3-inch size.
If you want the best performance and excellent battery life in an affordable range from Apple, check out the M1 MacBook Air. Also, use your college ID to get a student discount on your laptop.
Key Features:
Comes with the powerful M1 Chip.
Excellent build quality.
Quite compact
| | |
| --- | --- |
| Pros | Cons |
| It has excellent battery life. | Quite expensive. |
| The M1 Chip delivers excellent performance. | A limited number of ports. |
| The laptop can be an alternative to many powerful PCs. | The entry-level model has less storage. |
3. ASUS Chromebook Flip
Those who love the simplicity of Chrome OS will be happy to see the addition of the ASUS Chromebook Flip C302CA-DHM4.
With its ability to flip between a laptop and a tablet, it features a robust and versatile design that is incredibly lightweight and portable (2.6 lbs, quickly slipping into your backpack.
While it doesn't have much storage space with its 64GB solid-state drive, you will have easy access to Google Drive within the Google ecosystem to store any additional files that just won't fit on the small drive.
It has an incredibly long battery life of around 10 hours, meaning you won't need to do a mid-day recharge run between your lectures.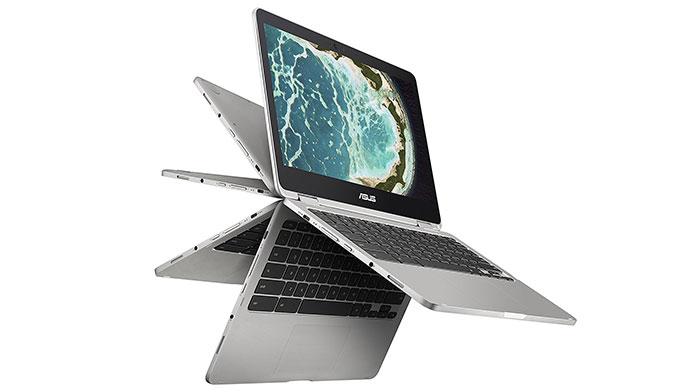 The Intel Core M3 2.2Ghz processor is an efficient mobile processor that packs a decent punch, and it is backed by 4GB of RAM, enough to run a few tabs in your browsers and a few programs at once without noticeable slowdowns.
The FHD IPS display has a clear and crisp image quality, and as was mentioned in the VivoBook F510UA-AH51 review, IPS are superior to lowly TN panels.
The next-gen connectivity keeps up with modern standards, making the perfect all-around laptop for the modern student.
Key Features:
Very versatile with touchscreen support.
It has a lightweight design.
The battery life is very solid.
| | |
| --- | --- |
| Pros | Cons |
| It has decent performance. | The keyboard has a spongy feel. |
| The battery life is excellent. | The display is a bit dim. |
| It can run Android apps. | |
4. Dell XPS 15
This is one of the best 15-inch college laptops available right now. If you are looking for powerful specs and need the best performance with a big screen size, consider buying Dell XPS 15. It features Intel Core i7-11800H and Nvidia GeForce RTX 3050 Ti. Combine that with 16GB RAM and 512GB fast storage, and you have a performance powerhouse.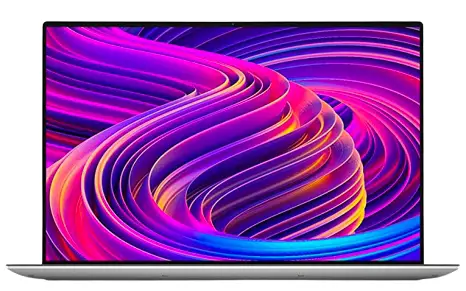 The laptop has a thin and appealing design. It has a stunning 3.5K OLED display. The touchpad on the laptop is huge, and the keyboard is also spacious. So if you want a laptop that is both powerful and comfortable to use, the Dell XPS 15 wins. The only disappointing thing about the laptop is the battery life which can be slightly less than some of the others on the list.
But if you want a laptop for productivity, gaming, and other high-performance ventures, this will serve you well. 
Key Features:
It has a big, stunning display.
Excellent performance.
The keyboard layout is great.
| | |
| --- | --- |
| Pros | Cons |
| One of the best displays on a laptop. | The battery life isn't that impressive. |
| The keyboard and trackpad work very well. | A bit expensive. |
| It has excellent build quality. | It just has 3 USB-C ports. |
5.

Acer Chromebook 314

For students looking for an affordable Chromebook, the Acer Chromebook 314 might be worth considering. It comes with the most basic specs that are more than enough to do minor tasks like typing a document, sending emails, watching videos, etc.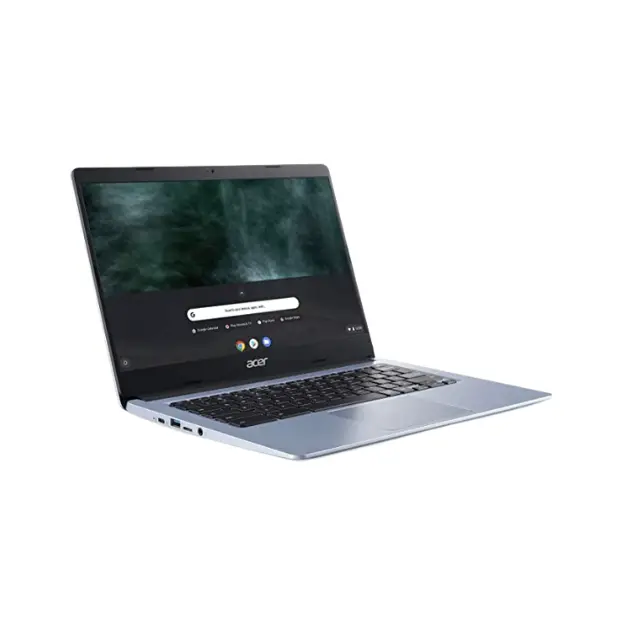 The laptop has an Intel Celeron N4000 processor and Intel UHD graphics 600. The battery life is remarkable on this laptop. It might have basic specs, but the computer delivers excellent performance. Many people use Chromebooks to watch videos, so the laptop's stunningly bright display makes content consumption more fun.
Even the port situation is good, as plenty of ports on the laptop provide great connectivity options for the users. The only compromise is that this one will not be able to run the powerful Windows software. But it can run many Android apps, which is an excellent feature.
A new laptop for college use doesn't need to cost an arm and a leg. It should be able to carry out basic tasks such as document editing for essay writing, viewing lecture slides, watching lectures or tutorial videos, and Internet browsing for research purposes without any severe slowdowns that can lead to frustrations.
Key Features:
It comes with ChromeOS and can run many Android apps. 
It has a decent number of ports.
The battery life is good.
| | |
| --- | --- |
| Pros | Cons |
| It comes with excellent battery life. | The display is dim. |
| It has a decent port selection. | ChromeOS can be a downside for some users. |
| Excellent value for money. | |
Also Read –
FAQs
Q: How to select the best laptop for college?
A: Keep two factors in mind primarily: budget and performance. You will have to spend a little more if you need a high-performance laptop. But for general use, you can get affordable ones that can save you money and deliver good performance.
Q: Are Chromebooks good?
A: Chromebooks are excellent for students with general use cases as they are affordable and provide good performance on a budget.
Q: Do I need a high-performance laptop for my college?
A: If you are someone who has a high-performance use case, such as a graphic designer student, animation student, and similar areas, only then you need a high-performance laptop