If you are looking for the best laptop under $500 with good specs, performance, and storage, this article will find some of the latest laptops on a budget. Laptops have become an essential part of our lives. Ever since COVID-19, most of the work is shifted to remote methods. So a person always needs their laptop handy.
When most of the work is done on a laptop, it only makes sense to pick the best one. Finding the best laptops on a strict budget can be challenging. But luckily, you have landed on the right page.
We have compiled this list based on the features, specifications, and technology used in these laptops by keeping the price in mind; you can choose any of the below laptops if you are looking for a good laptop under $500.
If you are brand specific and biased towards a specific brand, you will find the different brands in this list.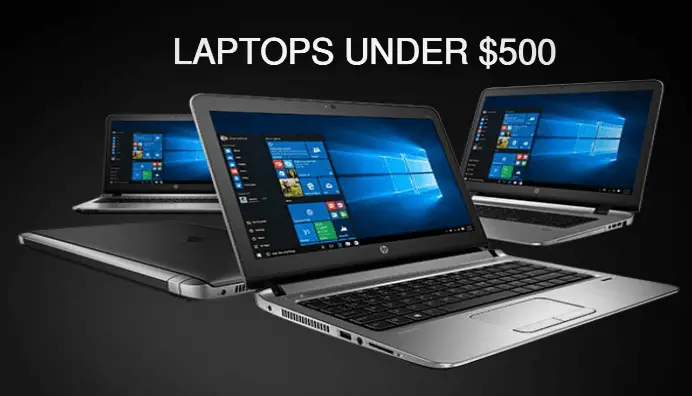 What should you keep in mind before buying a Laptop?
Size, Weight, and Design:

The size and weight of a laptop matter a lot. You want it to be portable and compact. So it should be compact, and it should be lightweight. Then the design of the laptop is essential. If you are a gamer, you should pick the one with gaming aesthetics. Otherwise, you can go with compact notebooks. 

RAM:

You need at least 4GB RAM, even on entry-level laptops, to handle routine tasks. If you have moderate to heavy use, you need 8GB RAM or above. 

Storage:

Windows 10 gives you the best user experience on an SSD. For Windows 11, SSD is a must. So look for a laptop with 256GB or above SSD storage. 

CPU:

This depends on your use case but just make sure you go for the latest generation of CPU. 

Display:

A Full HD display with higher brightness will give you a better user experience. Try getting an LED or OLED display if you want the best viewing experience. 

Operating System:

Pick a laptop that comes with preinstalled Windows. Most of the new laptops now come with Windows 11, but Windows 10 is fine as well. 

Battery:

Many people ignore the battery capacity and backup when purchasing laptops. Make sure that you check how much backup your laptop can provide. It can be detrimental if you travel a lot. 

Keyboard Layout:

If you purchase a 14-inch or more compact laptop, chances are you won't get a full-sized keyboard with Numpad. So make sure you check it. 

Ports:

If you are a creator who uses a lot of external accessories with your laptop, having USB-A, USB Type-C, HDMI, VGA, and SD card reader is essential for a smooth workflow. 

Support and Warranty:

No electrical device is immune to potential hardware and software issues. So it is crucial to have the manufacturer's customer support and warranty coverage. 
Best Laptops Under $500
Here are some latest laptops under 500 dollars that can provide you with decent performance and great experience.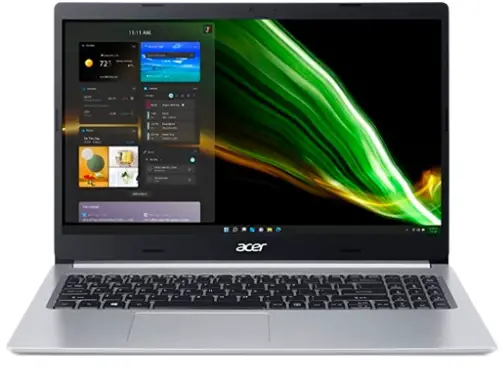 If you are looking for a powerful laptop that can handle some intense tasks, then the Acer Aspire 5 is a great option. It comes with Ryzen 5 Hexa-Core processor and AMD Radeon graphics.
With 8GB of RAM and 256GB of fast NVMe SSD storage, this is a perfect laptop for any generic user. It can handle daily tasks like browsing, streaming, and word processing. You can even play entry-level games and some graphics-intensive games on low settings.
Overall, it is a powerful and capable laptop with many cool features. 
Features and Specifications:
Windows 11 OS. 

256 GB SSD. 

8GB RAM. 

15.6-inch Full HD IPS display. 

Backlit keyboard. 
You might think of the iPad as a weird addition to the list, but you have to accept that iPad is one of the best in the world. When you combine this with a keyboard accessory from Apple, this can double as your compact laptop.
The new iPad comes with the powerful A13 Bionic chip, which can easily handle any demanding task. This is not wrong for writing emails, note-taking, word processing, etc.
Another essential thing to note is that the new iPadOS has received many improvements and allows your iPad to behave like a computer. So if you are already in the Apple ecosystem, this is one of the best you can get. 
Features and Specifications:
A13 Bionic Chip.

256GB storage. 

10.2-inch Retina display with True Tone. 

Great battery life. 

Stereo Speakers. 

TouchID. 

8MP Wide back camera, 12MP Ultra Wide front camera with Center Stage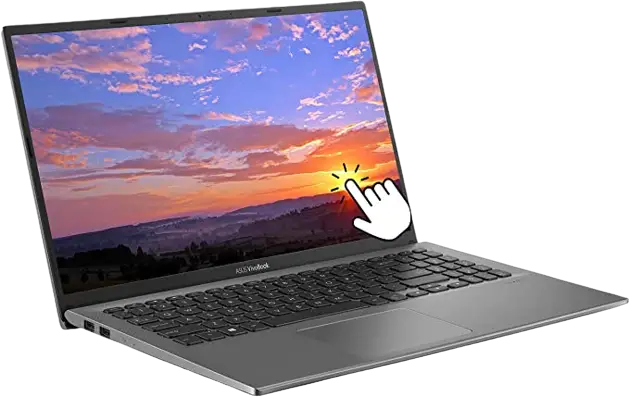 Next up on the list is the Asus Vivobook 15. The Vivobook series from Asus is already quite remarkable as they are potent laptops at an affordable price, and the Vivobook 15 is no exception.
It has a sleek design and can be easily carried around. The laptop also has a touchscreen, so you can double it as a tablet if you like. With many ports and a stunning display, this is one of the best budget laptops for creators.
You can easily do basic video editing on this machine. It is also an outstanding laptop for working professionals as it has a long battery life and provides excellent performance. 
Features and Specifications:
15.6-inch UHD Touchscreen. 

11th Gen Intel i3 Core Processor. 

8GB RAM.

512GB PCIe SSD.

Windows 10S OS. 

LED Backlight display.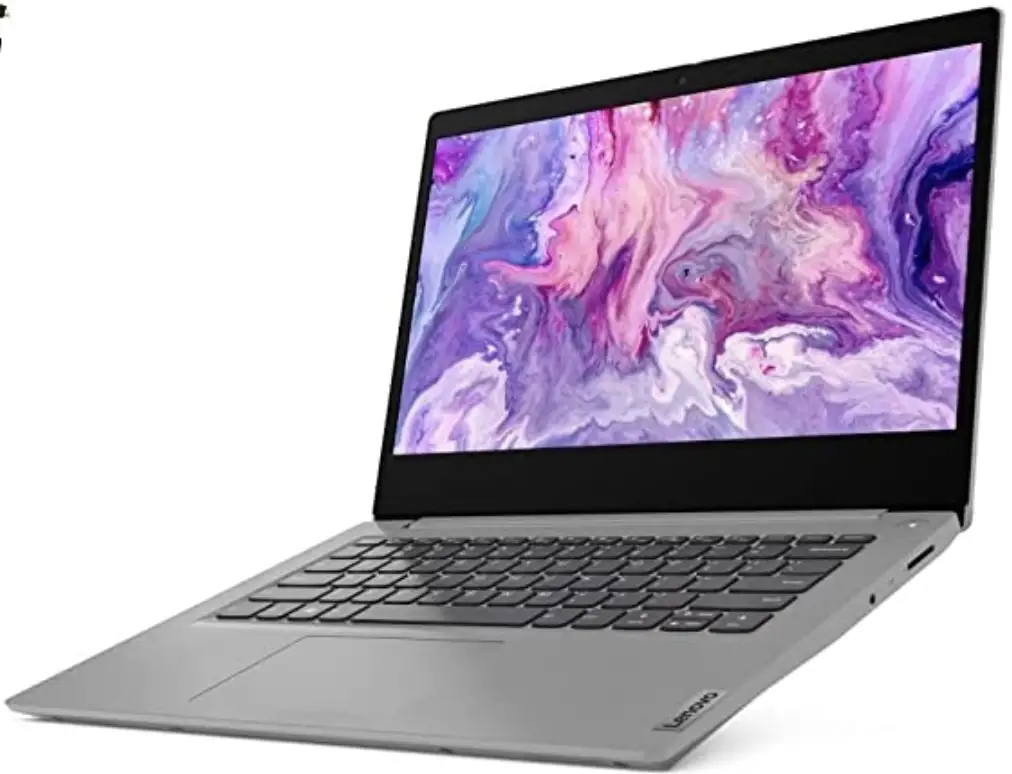 If you are looking for a compact laptop that can deliver the best in class performance, then the Lenovo Ideapad 3i is the perfect option. It is the powerful 10th Gen Intel i5 Core Processor.
You get a powerful laptop when combined with 8GB RAM and 512GB of fast PCIe SSD storage. The design of the laptop is relatively compact and sleek as it is a 14-inch laptop.
It has FHD resolution, so you will get next-level picture quality. The battery life is around 9 hours which is more than enough for a compact laptop. So you can consider buying it.
Features and Specifications:
Windows 11 OS.

512GB SSD.

8GB RAM.

9 Hours of Battery Life.

Stunning FHD Anti-glare Display.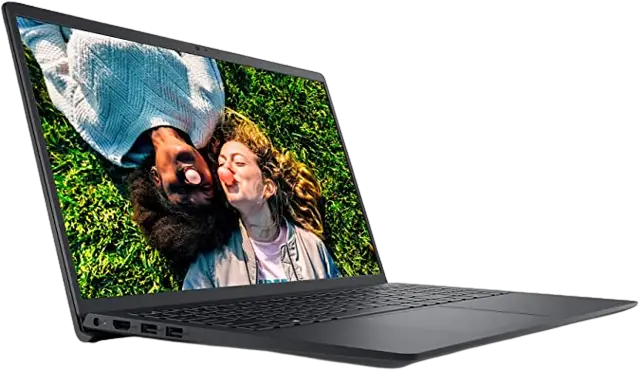 For people who want a big laptop with some good specs and a good brand name, Dell Inspiron 15 is a great option. The laptop has a vibrant HD LED display that can reproduce great colors.
It comes equipped with 8GB RAM and 256GB SSD, which is more than suitable for most basic users. Then it also comes with Windows 11 and Intel UHD graphics.
This is a perfect option if you are a primary user who just needs a laptop for typing emails, streaming shows now and then, and watching movies. 
Features and Specfications:
11th Gen Intel i3 Core Processor. 

Windows 11 OS.

Full HD LED Display. 

15.6-inch screen. 

256GB SSD.

8GB RAM.

Intel UHD Graphics.
6. HP 14 – Best Laptop in Budget
If you are looking for a compact laptop with excellent battery life and powerful specs, then the HP 14-fq1025nr is worth considering. The laptop is relatively compact at just 14 inches and has good specs.
You get an AMD Ryzen 5 5550U process combined with 8GB of RAM. Then you also get 256GB SSD storage. It comes with the latest Windows 11, and the battery can last around 10 hours.
So if you move around a lot, this can be your perfect companion. 
Features and Specifications:
AMD Ryzen 5 CPU. 

8GB RAM.

256GB SSD. 

Windows 11 OS. 

14-inch Full HD Display. 

Excellent Battery Life.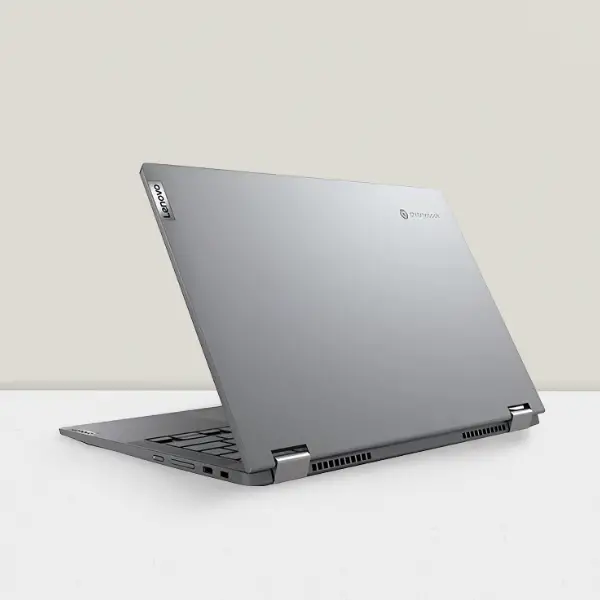 If you are a regular user who just wants to reply to emails, watch some videos and type some words now and then, the Lenovo Chromebook Flex 5 can be a great option.
It comes with ChromeOS, which means that you will be able to run a lot of Android apps directly from your laptop. It is just 13-inch in size, making it relatively compact.
You can easily carry this laptop to many places and work effortlessly. The screen is beautiful with an FHD resolution. The on-paper specs might not appeal to some users, but this is Chromebook, and they usually have average hardware components.
This laptop is even better for students in school or college as they can do a lot with it, and is pretty budget-friendly. 
Features and Specficiations:
ChromeOS. 
FHD Resolution. 
Relatively Compact at just 13-inches. 
Intel Core i3.
Touchscreen Support. 
Verdict
So these are some of the best laptops you can buy for under $500 in 2022. All the laptops have the latest specs and will last a long time. So you can pick either one without any worries. However, you should always analyze your use case to make a better purchasing decision. 
If you need help with your purchase or any other issue, feel free to comment below.
Also Read:-