The market for iOS emulators is quite scarce. As an app developer, it is crucial to test your app before you release it to production, you can do it on iPhone or iPad. However, if you want to test or run iOS apps on Windows 10 or Windows 11, then you can do it using an iOS simulator on your Windows machine.
That is not going to be very hard for you as in this article, I am going to list down the 7 effective iOS emulators for Windows 10 & 11.
Main Use of Emulators
Using an emulator, you can make one computer system behave like another. Emulators are mainly used by app developers to test their apps at different stages. 
On occasions, some gamers and people also use emulators to run apps from a different OS on their computers. 
An emulator is very helpful in testing an app. For instance, using an iOS emulator, you do not need an iPhone to test or run your app. You can simplify and test it on your computer. By doing so, you can resolve all the different problems like bugs, glitches, etc before you try and run your app on an iPhone.  
Best iOS Emulators for Windows 10
When it comes to iOS emulation you don't have many options, you have to try and test these services and choose what works best for you. Some of these may show errors and bugs, try these in the given order.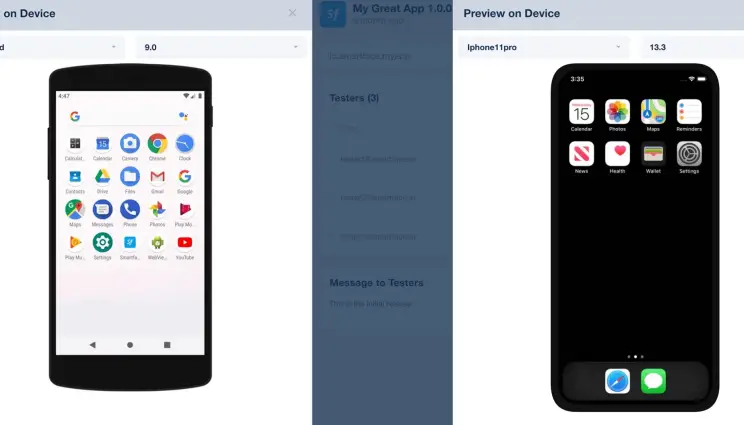 The very first on the list is Appcircle, previously known as Smartface. It is quite popular and a great iOS emulator if you are into app development. It works decently and it also has a very simple, easy-to-use UI. This emulator is mainly used for testing and running iOS apps. 
The great thing about this emulator is that you can develop apps for iOS and Android for cross-platform support. Appcircle is free to use and the great thing is that it is web-based so now you can easily test your apps on any browser. You can start using App circle for free rightaways.
Key Features
Great for App Developers
Superb Customer Support
Web-based Emulator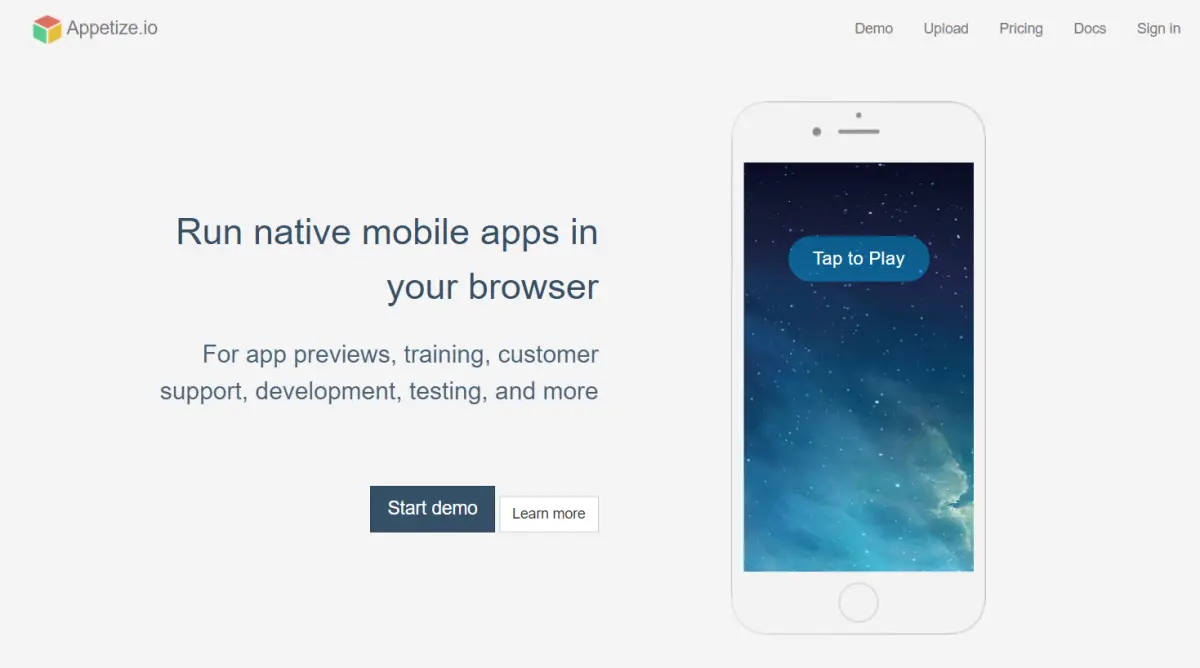 Appetize.io is easily one of the most popular iOS emulators in the developer's community. The great thing about Appetize.io is that it offers a lot of good features for free. In times when it is very hard to find a decent iOS emulator, this one saves the day. 
It is a web-based emulator so all you have to do is just upload your app on the website and you are done. So you can use this tool from anywhere. Some other great features of this emulator allow you to access network traffic, etc.
By that, you can resolve any problem quickly. With Appetize.io, you get 100 mins of free time to stream your app, after that, it costs around USD 0.05 per minute. 
Key Features
Free to use with a lot of features
Grants access to network traffic
Web-based Emulator
iPadian is more of an iPhone simulator than an emulator. This is a platform for anyone who is curious to run iOS on their Windows PC. iPadian is a very popular platform. It offers you an iPhone screen on your desktop.
The user experience is just next level with this one as it is very realistic to use. 
The platform does not have the official App Store so it offers you an app store of its own. There are some good apps that you can install on your device and use them.
The good thing about iPadian is that it provides a real-time Apple device experience which is quite hard to find. This is paid software and if you are looking forward to feeling how an iOS device works, this is something you can try. 
Key Features
Works great as an iPhone simulator
Realistic user experience
Comes with an official App Store
If you are looking to test your app on which you spend a ton of time and resources, what better way than to test it on an official, trusted platform, right?  Well, Xamarin Testflight is exactly that! It is the official iOS emulator owned by Apple. 
The platform is specially made to test iOS apps on Windows. Let me tell you one thing right away, it is not very beginner-friendly. The emulator is aimed at developers and testers for hardcore app testing only.
You can invite testers via email to test your apps. Xamarin Testflight only runs apps compatible with iOS 8.0 or above. The platform is paid. 
Key Features
Made for App Testing
Official iOS Emulator from Apple
Made for developers
Electric Mobile Studio is another very popular emulator for iPhone & iPad. The platform allows you to use the same product on two different computers. So you can work on the same project in both your office and work setups.
Electric Mobile Studio completely emulates iPhones, iPads, and responsive apps.  
Electric Mobile Studio is very popular among app developers and testers. That is because of the testing-oriented features that it offers. With this emulator, you get integrated WebKit and Chrome debugging tools.
It offers easy integration for Windows users with Visual Studio. Then you also get the option to fly, upgrade/degrade HTML 5. Furthermore, the emulator also has GPS simulation and key mapping for shortcuts. 
Electric Mobile Studio offers a 7-day trial period and after that, it is paid at around USD 39.99. It is a bit expensive but the features are worth every single penny.
Key Features
Use the same product on multiple computers
Testing-oriented emulator
Comes with WebKit and Chrome debugging tools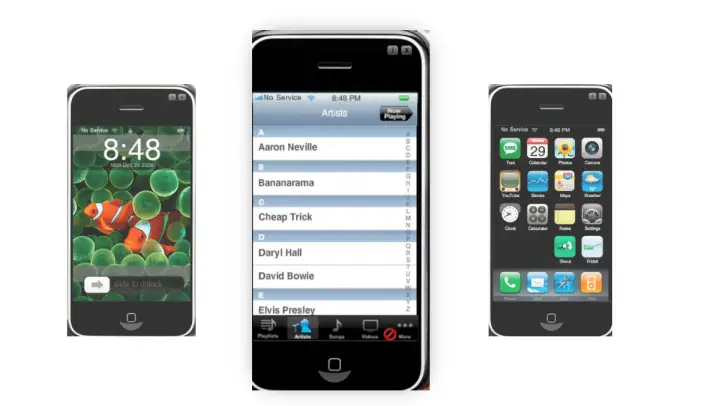 AIR iPhone is an iPhone simulator that you will definitely love. To use this emulator, you will need to install Adobe Air Framework on your computer. 
Using this emulator, you can run all of your iPhone games and apps with no hassle. With this emulator, you can create some realistic emulation effects on your PC. The platform is free to use.  
Key Features
Great for gaming
Creates realistic emulation effects
Finally, we have Ripple. This emulator works as a chrome extension. That means all you need is a Windows PC with a Chrome browser on it. Not only does it make it available to use on multiple devices but it also saves you from the hassle of installing software on all of them. 
The UI is very clean and simple. The emulator gives you a wide variety of test support.
The emulator is particularly good for testing cross-platform and HTML5 apps. If that wasn't enough, you can also create your own app on Ripple. The platform is free to use and it is a must-try. 
Key Features
Works as a Chrome extension
Ideal for Cross-platform testing
Allows you to create your own apps
Closing Phrase 
Emulation is there for a long time to run cross-platform applications, developers, and enthusiasts can use iOS emulators to run App Store apps on Windows 10 or 11.
The above-mentioned services should help you to test or run your iOS apps on Windows PC. I hope this article will help you in finding the right iPhone emulation engine. 
Also, Read: