These days, most people have dual SIM cards to keep their personal and private lives separate. Now, that can be good for many things. For instance,  you can use one phone number for your friends and the other for your business clients.
But then calling isn't everything, right?
Most communications happen over texts, and WhatsApp is one of the biggest messaging apps. So, there has to be a way to install dual WhatsApp on your device to manage your personal and professional texts.
Install Dual WhatsApp on iPhone
iPhones are some of the safest mobile phones regarding safety and privacy. Their App Store has the least amount of junk or spam apps. It does not allow you to side-load apps using files. So you can't install any modded version of WhatsApp on your phone.
They also do not support native app cloning, so you can't clone WhatsApp on your iPhone using the settings.
There aren't many cloning apps for iPhones, and they definitely can't clone WhatsApp.
So there is just one simple way to install dual WhatsApp on iPhone. The method involves using the WhatsApp Business app along with WhatsApp. So, you can have two WhatsApp accounts on the same iPhone.
If you have two numbers for personal and professional use, respectively, then this solution will work out great for you. All you have to do is download and install WhatsApp Business on your iPhone from the App Store.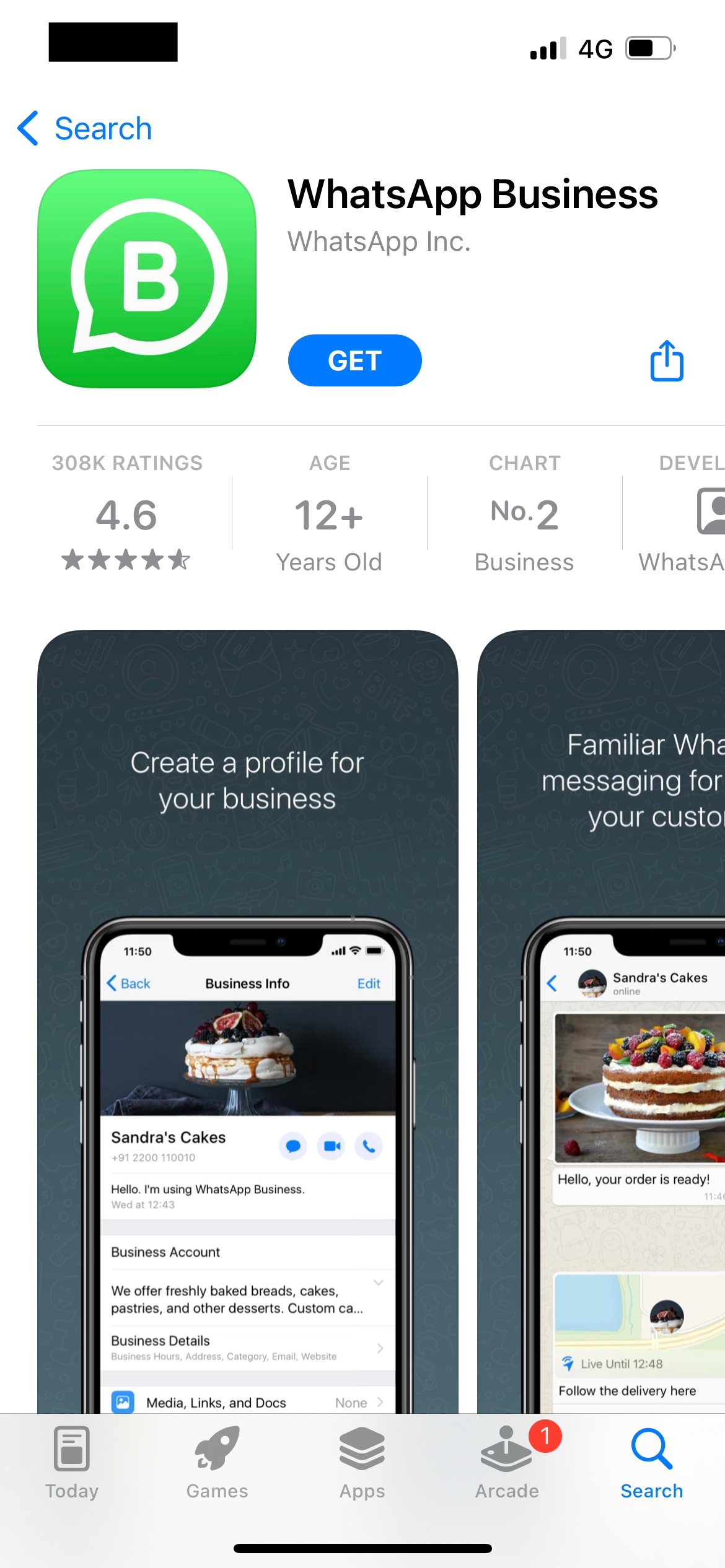 Once you have done that, you can use the main WhatsApp app for your personal use and the secondary WhatsApp Business app for your professional use.
For people who are going to use WhatsApp Business for personal use, it might be a little weird at first because the person on the other side will be able to see that you are using a business account. Initially, that can be a little weird and awkward.
But if both of you and your contacts are fine with it, then it will not be a problem.
A Word of Caution
Many of your friends might suggest you use some third-party shady apps to clone WhatsApp on your iPhone. But they are not going to work at all and will only hinder the performance of your iPhone.
You should also avoid downloading any third-party WhatsApp-modded apps. Using such shady apps is not worth it, and you should never install them.
Not only do they compromise your personal data, but they are also unsafe for security and privacy. So, make sure to stay away from any third-party cloning or modded apps for WhatsApp.
Verdict
There is only one safe way to dual install WhatsApp on iPhone: by using WhatsApp Business to create a second account. Other than that, pretty much all of the methods are unreliable and unsafe. If you wish to keep your data protected and your phone safe, stay away from any third-party modded apps. We hope this guide helps you to dual install WhatsApp on your iPhone.
Read More About: