There's no doubt that TeamViewer is the most widely used popular software for remote access on computers. But the price is surprisingly high and not optimal for new users. This leads users to find the best Teamviewer alternatives for remote connection.
You can easily use TeamViewer to access any remote computer securely over the internet. TeamViewer is known for its wide set of functionalities and features.
But, sometimes, it might not seem like perfect software to rely upon. That's why you need alternatives to TeamViewer to serve as a backup when you cannot use TeamViewer.
Therefore, the following list contains the list of the top substitutes of TeamViewer that you can try out.
10 Best Alternatives to Teamviewer For Faster Remote Access
You can try any of these tools to connect to the remote computer; every software has its own features and limitations, which are mentioned respectively.
Price: Free private usage; premium plans start at $79/year.
Platforms: Mac OS, Windows, Android, iOS, Linux, Raspberry Pi.
AnyDesk is the foremost alternative for TeamViewer. The software includes many features, including the fastest transmission rates with screen sharing rated at almost 60 FPS.
The software introduces low latency between your actions to quickly control your remote desktop. It supports all different platforms, including Mac OS, Windows, Linux, etcetera.
In connection security, the software uses asymmetric encryption based on RSA 2048, along with the addition of TLS 1.2, which is the standard technology for banking transactions.
Therefore, your computer will be protected from any unauthorized access. You don't have to worry about any attacks on your privacy. The software currently sits on its 4.0 version, including session recording, custom alias, file browser mode, terminal server support, etcetera.
Pros
The app is lightweight in terms of size of just 3 MB.
It's feature-rich and can be used on many platforms.
The free version has no restrictions with the help of fast data transfers and low pings.
Cons
There's no such screen drawing feature in the current version
It can be buggy sometimes.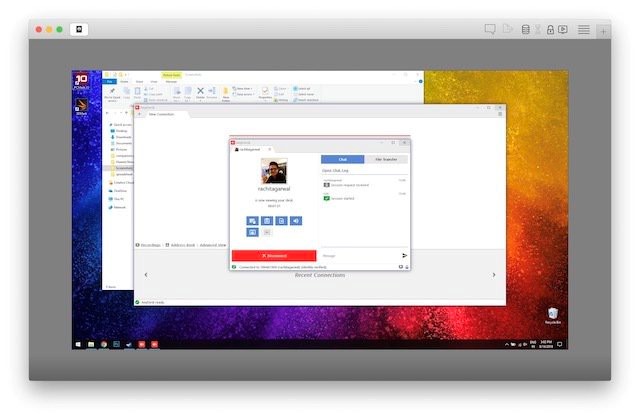 Price: Free private usage; business plans start at $60 per user per year.
Platforms: Android, Windows, iOS, Linux, Mac OS.
Splashtop is another alternative to Teamviewer, available for businesses and individuals. The software comes free of cost. There can be some issues at your end of the installation, but once you get past that, the software is practically easy to use.
The application can be used for free only if you're using up to five computers. You can also set up the software on Android and iOS too. It supports file moving, sound, and video streaming with very low latency, making it much simpler to work remotely while maintaining security.
The solution provided by this software is amazing and will serve you well if you're looking to access websites and do small functions remotely. It uses 256-bit and TLS encryption. With the help of the software, businesses can offer ad-hoc support to their clients.
Pros
The software is easy to use, with gesture support on its mobile apps.
Audio and video can be transmitted in high-quality.
Cons
Local networks can be used for the free variant.
The paid plans are complicated, and the CPU usage while using the software can be slightly high.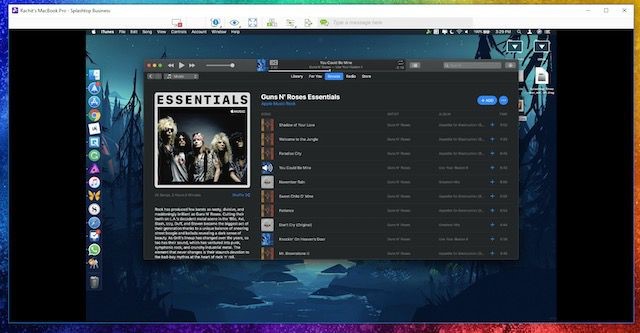 Price: Free with limited features; standard version at $8/month, professional at $13/month, and enterprise at $21/month.
Platforms: iOS, Android, Mac OS, Windows, Linux.
There are various features that Zoho Assist does better than its other competitors, which makes it one of the very compelling TeamViewer alternatives in the long run.
The software has a screen-sharing feature, which can also be used on mobile apps. There's the usual feature related to accessing any computer with the help of a remote control.
The best thing about Zoho Assist is that you can customize the software according to your needs and desires.
The software relies upon web-browser-based actions, so there's no need to download any software. Security is standard on this software with 256-bit TLS encryption. 365x24x7 support is also available through any medium.
Pros
The software supports a screen-sharing feature and can be customized to your liking.
There's no need to download and install any program since it relies on web browser actions.
Cons
The free version has some restrictions and locked features.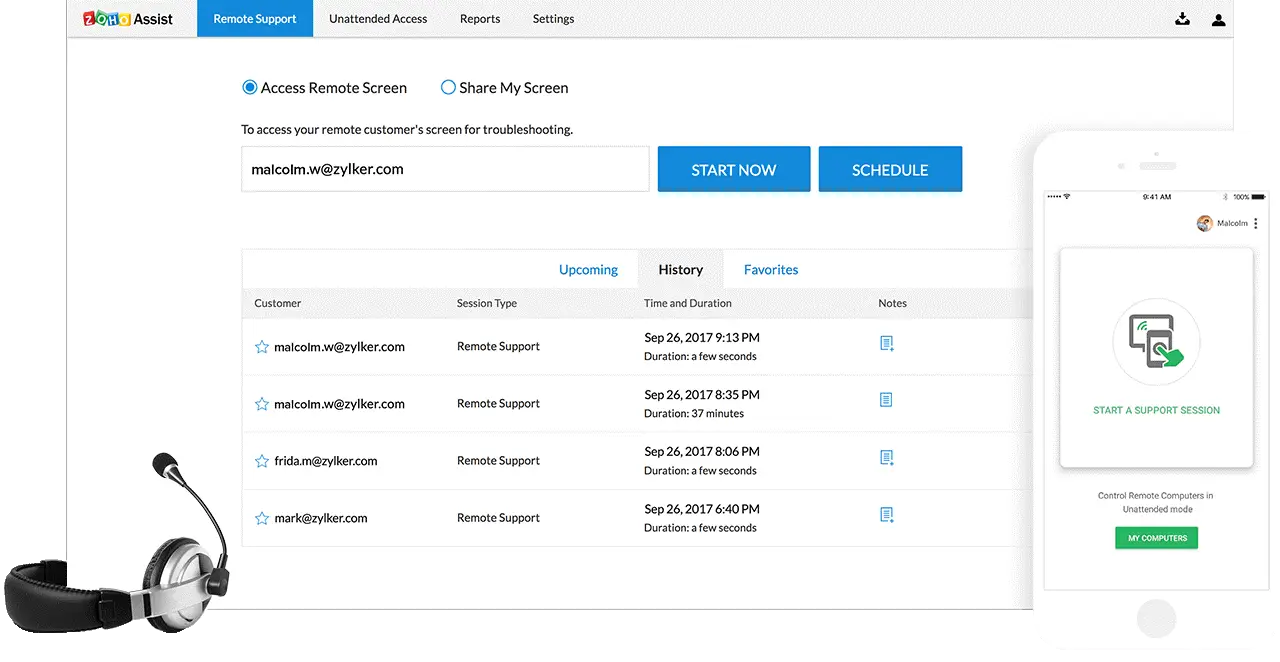 Price: Free private usage; premium plans start at $19.99 annually.
Platforms: iOS, Mac OS, Windows, Android
If you want the simplest and fastest way to remote access your computer, there's no better way to do it than Parallels Access. You can use the software via its mobile apps on iOS and Android, too.
The connection is always constant when it comes to this device, and actions via your Smartphone will be instantly recognized.
The desktop app for Parallels Access is just like accessing the same app remotely via your Smartphone. There is the ability to paste-copy files separately and precisely.
The software focuses more on a better mobile and desktop experience than TeamViewer, which only focuses on a desktop experience.
Pros
The software works in full-window mode.
For gesture and touch, it has amazing support.
Cons
It can only work for accessing your computer from mobile devices, like tablets and smartphones.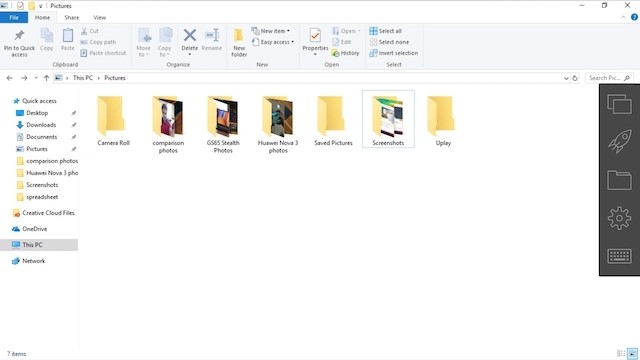 Price: Free trial for 21 days, after that $113 per year.
Platforms: iOS, Windows, Android
With the help of Supremo, one of the best alternatives to TeamViewer, you can either host a meeting with another person or just access any remote computer.
The software runs via its own web browser, so you don't need to install any program. It uses 256-bit TLS encryption, along with support for USilio, which is a console needed for the management of IT.
If you're planning to run a business, you will be happy to know that you can customize its UI to display your company's logo as well.
Showing off your company's logo will help in creating brand awareness. The software is easy to use and integrates the usage of a protocol for powerful data transfers.
Pro
There is no need for any software installation on your computer.
It has a very clean and modern-looking UI.
It supports address book and also setting up of meetings too.
Cons
The software is not available for the Mac OS platform and also has no voice support.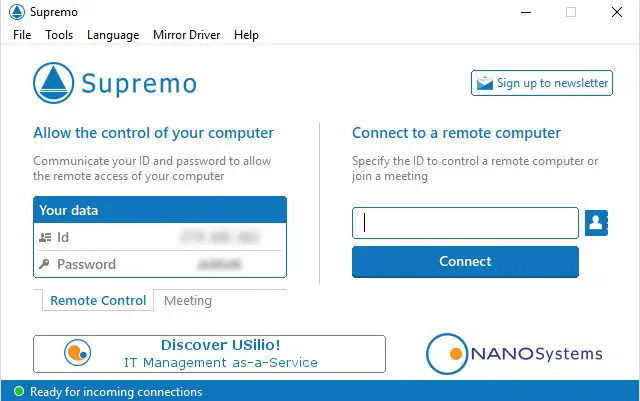 6. Chrome Remote Desktop – Browser-based Alternative to TeamViewer
Price: Free to use.
Platforms: Android, iOS, Linux, Windows, Mac OS.
If you don't need remote access software regularly, you can try this option. It's free and easily accessible on almost all platforms, regardless. Even though the software is not as powerful as TeamViewer, it's still perfectly capable of light tasks.
You can easily access a computer through your own computer's Google Chrome web browser. Any short-term ad-hoc service or long-term support for server access files and applications can be performed with the help of Google Remote Desktop.
The software is end-to-end encrypted and can work with any platform, having the Chrome web browser installed.
Pros
Free to use and is easily available on all platforms.
The software is very easy to access and can be quickly configured.
Cons
There is a huge disparity in features when compared to TeamViewer, including security.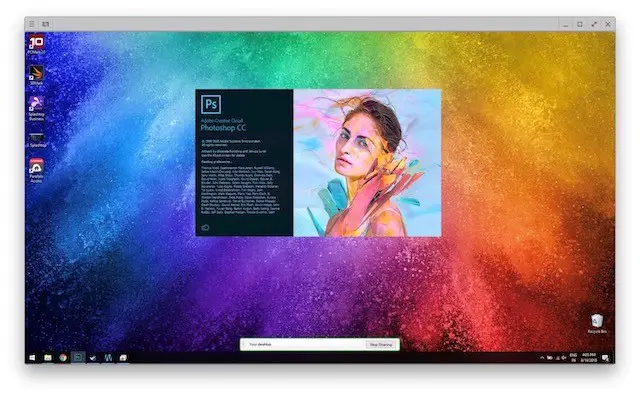 Price: Free for private usage or enterprise uses; direct contact with the developer is required.
Platforms: Mac OS, Android, iOS, Windows, Linux.
Another TeamViewer alternative when it comes to having remote access software. The program uses its NX technology to bring the best-in-class desktop experience in terms of speed and quality.
You can easily stream not only audio but also video through your device. There's also support for transferring and accessing files too.
The free version of the software is free to use with no such restrictions. The free version also has no advertisements.
Pros
There's an easy ability to stream video and audio through the software.
It can be used to record your stream with minimal latency.
The feature set is extensive and is free to use privately.
Cons
It has limited compatibility when it comes to mobile devices.
It can take a bit of learning to use the software.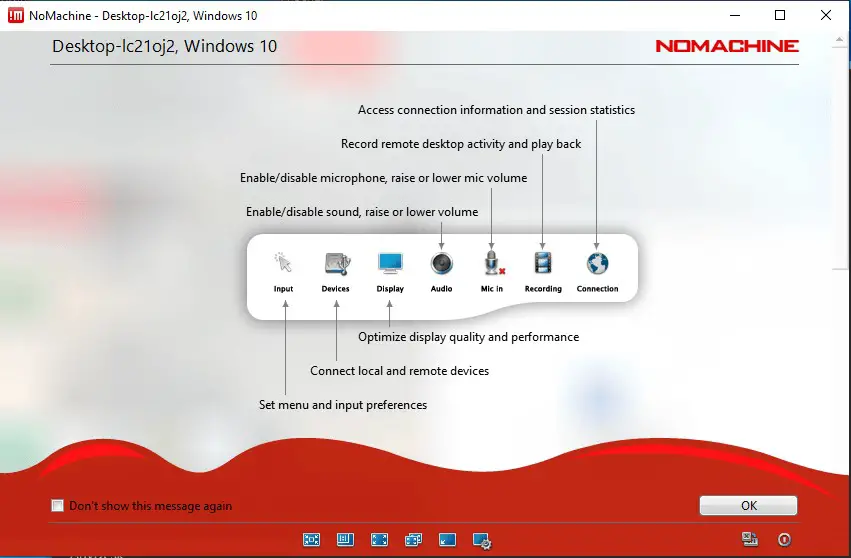 Price: Free; premium license starts at $10.
Platforms: Android, iOS, Mac OS, Windows, Linux.
Lite Manager can be used for distance learning educational programs, providing any kind of supervision to work employees and also allowing support to users with the help of remote access.
The free version of the software allows you to control almost 30 computers altogether. After using the free version, if you're happy with the service, you can get the paid version too.
The program asks for a one-time payment for accessing all the features throughout your lifetime use. Even though it's not as feature-rich as TeamViewer, the one-time price-paying plan can be a lifesaver for those who don't want to pay subscription costs.
You can easily start a video or text chat, transfer and access files remotely, record your screens, etc.
Pros
The UI is simple to understand and clear to read.
It has support for audio, video, and text chats.
The free version is comparatively feature-rich to use.
Cons
The software can be hard to set up for some users.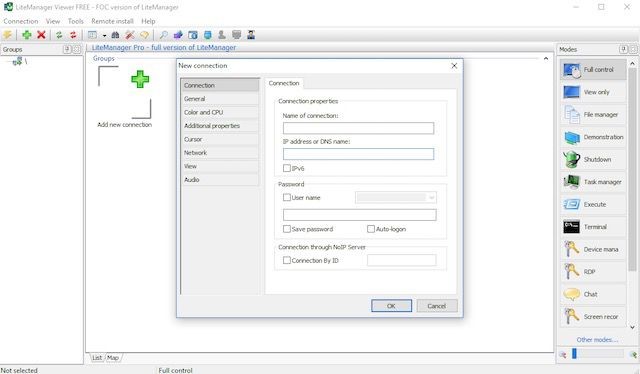 Price: Free trial period; premium starts at $1995 per year
Platforms: Chrome OS, Mac OS, Windows, Linux, Web rep Console, Telnet/SSH.
If your main concern is about security, then there's no better software on the market to support that than Bomgar. None of the remote access software focuses so heavily on providing security as important as this one.
The program provides its users with an environment based on a single user so that one user's data doesn't mix with another. The software also doesn't need a VPN to bypass any company firewall, thus keeping the security intact.
The program also provides all the regular remote access features like TeamViewer.
There are options to customize your company's branding inside the software, perform all kinds of auditing and compliance work by managing your whole team, integrate third-party applications into the software, etc.
Pros
The software comes with its own vault to store all usernames and passwords.
It has options to integrate third-party programs.
The security of this program is industry-leading and state-of-the-art.
It has support for almost all major operating systems out there.
Cons
The program needs a bit of a learning curve to understand.
Pricing is a lot on the higher side.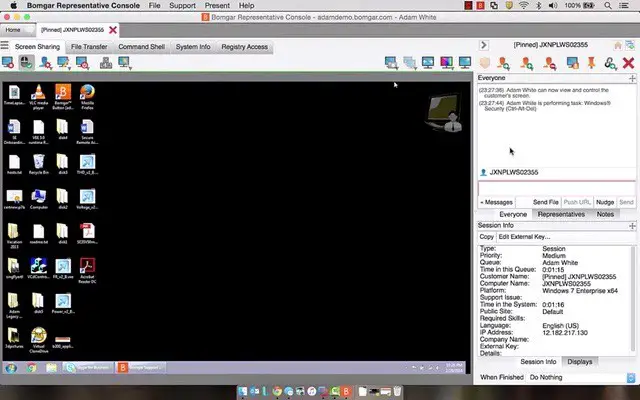 Price: Trial period, after which costs $30 per month.
Platforms: Android, iOS, Mac OS, Windows
You will have remote access to your computer and aid in storing, sharing, and collaborating on the files needed for your work requirements.
The difference between LogMeIn and other software is that you not only have remote access to your personal computer but also use it for your personal or professional work. Thus, the software is a must for most professionals out there.
The program provides you with 1TB of cloud storage, so you can use it to share files with your peers securely. There's also mobile app support, making it all the easier to access your desktop.
If you have an extensive set of files, LogMeIn is brilliant software to help your files to be accessed remotely without you needing to carry it all along.
Pros
The setup is very easy to do.
Files can be easily transferred via drag-and-drop features.
There is an ability to record your own sessions, and it has support for whiteboards.
Cons
The chat and sound features are not up to the mark.
There's no free version.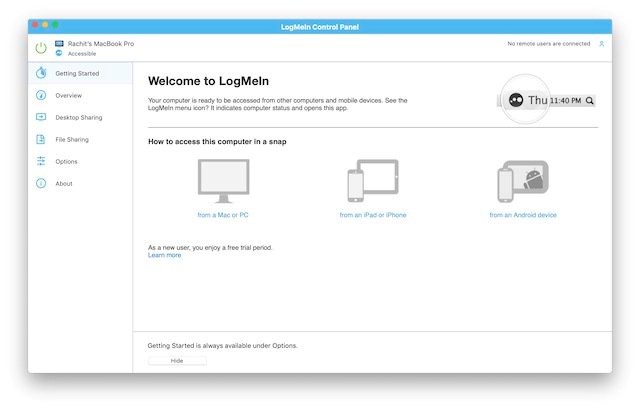 Conclusion
All users have different tastes and preferences. Therefore, having more options is always a good thing. With more TeamViewer alternatives, you can now use either TeamViewer or any of these featured programs or software.
Whether you're looking for free remote access software or better software providing premium features, you can find your best-fit software in this list.
Must Read