The time we spend with our friends is the most fun time ever. You just sit there, and hours pass by just like that. However, with the lifestyle changes and restrictions, it's been hard to catch up. But still, you can watch online movies together with the help of some apps & services.
This article will find the 5 best apps to watch online movies with friends. Using these apps, you can spend some fun time with your friends virtually while watching your favorite movie or TV show. 
Best Apps to Watch Online Movies with Friends 
If you have a solid online presence and an online community, Discord is one of the best platforms to interact. You can do all sorts of fun on Discord. Share memes, videos, and everything.
You can also watch movies with your friends on Discord. It is pretty simple to stream movies on Discord. You can use the Discord Go Live feature and then add Netflix or a browser as a game. Once you do that, you can stream your movie and watch it online with your friends. 
Discord is available for all major platforms, including Android, iOS, macOS, and Windows.
Who thinks that Zoom is just for boring meetings, huh? At the bottom, Zoom is a video-calling app that pretty much kept all the offices working during the pandemic.
But it can also be used to watch movies online with friends. 
The process is simple; you just have to create a meeting and invite all your friends to join via links. Once they all join, you can start screen sharing. Then you can watch online movies with friends easily.
Just note that you won't be able to stream from the Netflix mobile app as it doesn't allow screen recording. But you can always use the browser in Desktop mode and then stream your favorite movie. So just go on ahead and watch something fun with your friends.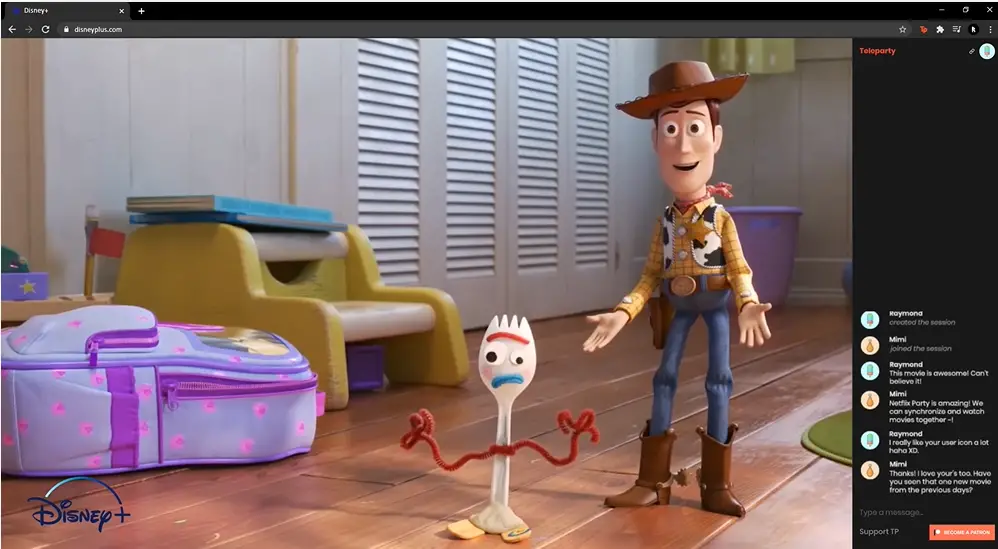 Teleparty, formerly known as Netflix Party, is a great Chrome extension if you want to watch movies with your friends online.  
The setup is pretty simple too! All you have to do is just add the extension to your Chrome. After that, you have to open Netflix on your computer/laptop and start watching a video on Netflix. Then you have to pause the video and click on the extension on the top-right side. 
The extension will now generate a link that you can share with your friends, and they can join you at the party.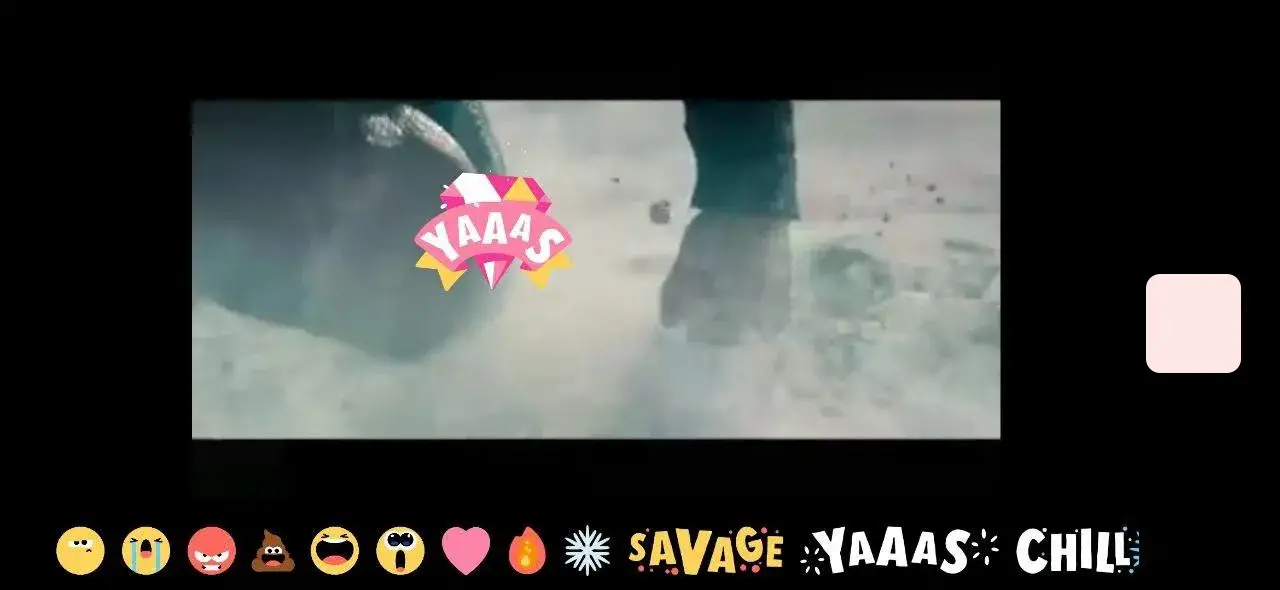 AirTime is one of the best apps for watching online movies with friends. It is simple to use and very fun. 
All you have to do is create a room and then invite people over. If you are up for a thrill, you can join open rooms and watch movies with random people. The service allows you to watch movies from platforms like Twitch and YouTube. And you can always stream a movie from your mobile gallery.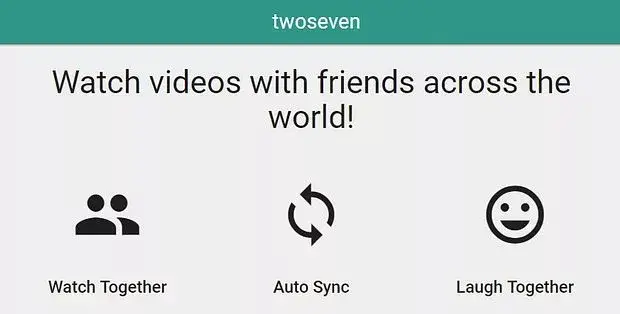 The final one on the list is TwoSeven. This app is excellent if you are looking for a simple app that is easy to use and watch movies virtually. The app supports Netflix, HBO Now, Vimeo, YouTube, and Amazon Prime Video.
The service is paid for, but it's worth it! It has a chatbox, and you can also have video calls with your friends while watching a movie. Overall, it is excellent to use. 
So that was all about the best apps to watch online movies with friends. These apps are great if you wish to connect with your friends remotely, and what better way to do it than over a movie? 
I hope this article helps you find a good app and watch a movie online with friends. 
Also, Read: