In Short: Online Shopping Tips are the different smart tactics that you can use during your online shopping to save a good amount of money on different E-commerce websites and stores.
How many times you find a product online which is just within your budget but the shipping charges are way too high OR the product you are looking for is a bit expensive and cannot fit into your budget.
I am sure, most of you would have faced similar issues while shopping online, when we started shopping online we got fooled, scammed, or ended up paying more than what the product or services deserve.
At an early stage, most people thought online shopping is a scam and a fraud, but as of today, online shopping has skyrocketed from 10% to 85% of the world's population according to Nielsen Online Survey.
72% of Millennials check the price online, read reviews before going to physical store or mall – CMO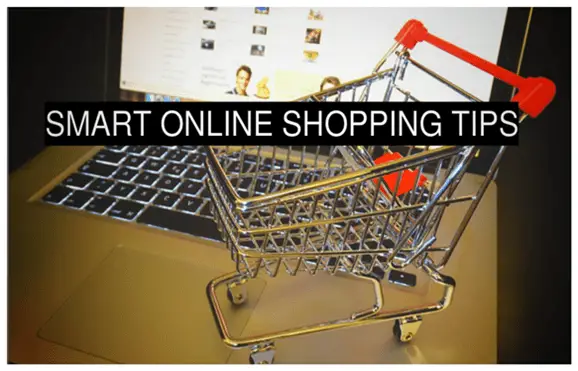 Overall online shopping is booming and will grow beyond its boundaries, so the competition is increasing and it is benefitting the end-users.
Here I will discuss 6 smart ways to save even more money while shopping online.
6 Smart Online Shopping Tips to Save More Money.
Being an online shopper and a geeky person for a long time I realized the fact that doesn't get lure and immediately buy a product once you see it, if you are in need of a product or service instantly then you can go for it, but let's have a look at these 6 online shopping tips which will save a fair amount of money on your next purchase.
1. Clear the Traces
While browsing for the product on different e-commerce sites, you also agree to let them collect the information about your interest, shopping pattern, and other relevant data in the form of cookies. Using this data online store tends to show you a different price depending on the time you spent looking at that product. Every e-commerce site keeps dynamic pricing for different customer groups.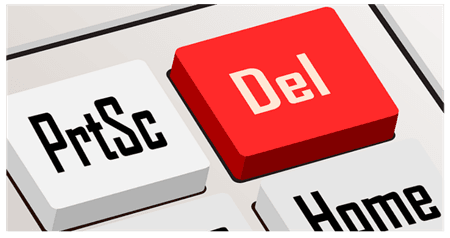 Maybe the flight you were looking at yesterday showing a higher price today because you were willing to book it, another person can find the same flight for a lesser cost if he/she is not spending much on online shopping.
To get a fair price you should do the following things –
Delete your browsing history and cookies from the browser you are using.
Switch to the incognito mode for better privacy.
Log out from your email, and social networks like Facebook, Google Plus, etc.
Better use the TOR browser and browse anonymously.
2. Get Right Deals & Use Multiple Coupon Codes
Most of the online shop offers deals and Coupon codes to their customers, just Google the "site name + coupon codes" you will find many coupon codes and deals, ex. Amazon deals or Amazon Coupon Codes.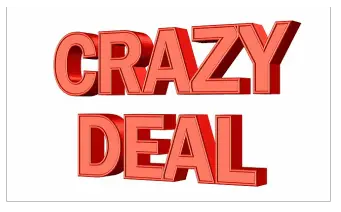 Major online retailers offer free shipping for a minimum cart value, so if you liked a product that is not eligible for free shipping then just put that item in your wishlist and combine it with your next purchase.
Abandon your shopping cart – You need to login to the retailer site browse through products, select them and add them to the cart but do not immediately pay, leave those items in the cart and close that site, wait for 1-2 days these online retailers will try to retain you which leads to sending an exclusive offer to you.
Check if you can use multiple coupon codes, few online retailers offer to apply more than one coupon code.
3.  Shop at the Right Day
Nowadays, almost every small and big store launches exclusive offers, discounts, and deals on Wednesday, Thursday, and Friday, shopping on these days will get you huge discounts on different products.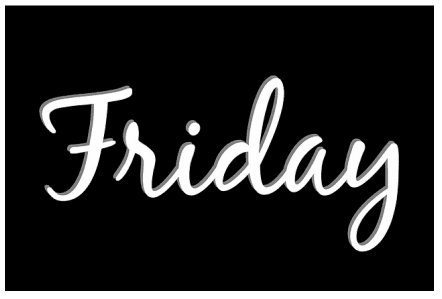 Plan before buying If you are planning to buy costly products which you don't require at the moment then you can wait for the festive session, festive sessions are the perfect time to buy costly products since stores want to increase sales at such time to maintain their reputation they prefer to launch attractive deals, coupons, and other kinds of offers which will benefit you.
4. Run Smart Comparision on Different Online Stores –
Comparing products in the different stores is always a good idea to get the best price for the product you are looking for, also, you will find reviews from more peoples which will give you a clear idea of the product quality.
Comparing products on different sites doesn't mean you go to every store and search for that product, but do a smart comparison using different third-party tools available online.
There are several browser extension which automatically finds and show you the price on other stores, these extensions will also recommend you the best available price along with extra coupon codes.
List of price comparison browser extensions –
PriceBlink – Priceblink is very popular add-ons to compare price which support Google Chrome, Firefox, and Safari, as of now it works in USA and UK only.
Shoptimate – This extension also works on Firefox, Opera, Safari, Internet Explorer, and SeaMonkey browsers, it works in more than 25 countries including the US, UK, and India.
Ciuvo – Work best in English-speaking countries and available for Chrome, Firefox, Safari, IE, and Opera browsers.
InvisibleHand–  Great extension to compare flight price, it supports more than 50 stores and airlines, works only in the US, UK and Germany and available for major browsers.
BuyHatke – One of the popular add-ons in India with more than 200k installs in Chrome Webstore, which works on more than 50 online stores in India. Available for Chrome and Firefox, they also have Android, Windows, and iPhone App, which sends you price drop notifications.
MakkhiChoose – Another great extension which strategically compares price and applies coupon codes on most online stores in India, available for major browser and works only in India.
5.  Get more coupon by using multiple email addresses
Some stores offer an exclusive discount to their new customers which leads to a huge discount on a wide range of products, sign up for a new account using a different email address, and get a huge discount posing as a new customer.
This may not work more than 2-3 times as they also need your contact number, but surely you can get a discount 2-3 times, or ask your family members living in the same house to buy that product using their email and phone numbers.
6. Shop digital products and services at the lowest price
Buying digital products and services is always a hassle-free task since you are not going to get any physical product, so you can buy a digital product from any country depending on the payment options.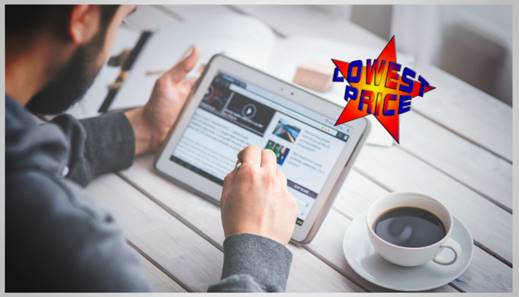 Whenever you need to buy a digital product directly from the developer's site (Small and medium scale), just signup and add that product to your cart, go to the checkout page, and leave without paying.
You will receive an email regarding your order mostly probably with a coupon code, if you ignore this email, they will send you another email with even more discount within few days, since you will be getting a copy of the digital product which will be beneficial to the company even if they gives you 90% discount.
While purchasing online services first use their freemium model for the time they offer it for free using a credit card, after your trial get expired just remove your credit card and close the account, now they will try to retain you anyhow which will get you a huge discount.
Using these two methods I saved more than I can imagine 
I wanted to buy a digital subscription from a company that I needed for various video projects, I signed up for the trial account, but it was costing me about $79/month after a trial period of 7 days.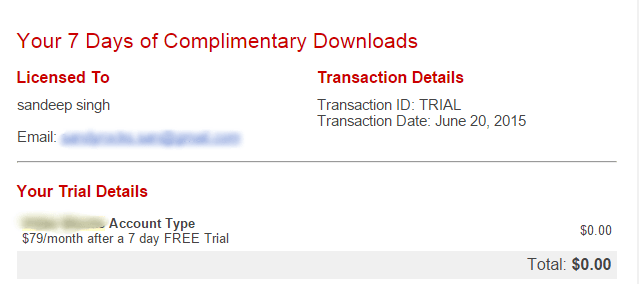 But after using the trial, I just canceled my account with them because I was not able to afford this much amount for my side projects, and the next day I got a retention email, now look at the offer-
Their price dropped from $79/month to $8.25/month, which is more than a 90% discount, but I couldn't bother to grab even this offer.
Since I was not in the hurry, so decided not to buy because this was $99 one-time charge. But after 5-6 days I got another email from them, now look at this–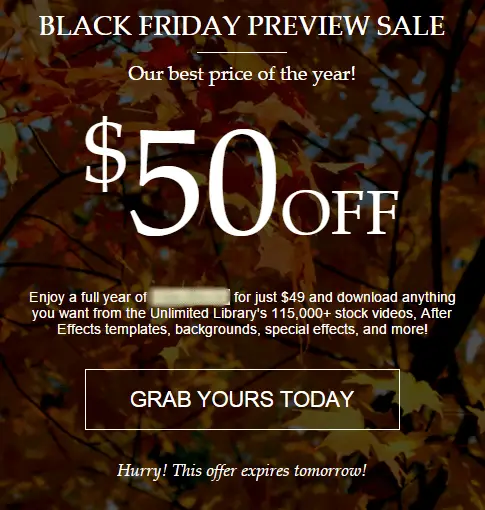 What more I can expect, couldn't resist myself and bought the subscription for $49, it was an amazing deal.
Let's find how much I saved by waiting/ignoring their offers.
Initially, it was supposed to charge me $79 per month that is $948 for a year, but I got it for $49, which is cheaper than the one month's price. Total money saved is 948-49 = 899, OMG I saved $899 just by waiting for 10 days.
Now you understand how these companies are making money and how you can save $$$ by using this simple trick.
Using these 2 methods I got another $399 digital product just for $67, I was not in hurry they tried giving me those products for $350, $300, $250, and finally, I got it for $67 😀
You won't believe it, I bought a WordPress plugin for this website only for $14 which has a regular price of $69.
How much discount you can get? Well,  it all depends on the digital product/services you are trying to buy and where you live.
Bonus Online Shopping Tips –
Use package forwarding services while shopping overseas to get rid of high shipping charges.
You can also bargain with customer service.
Use reward programs like payback, PayUmoney, and other cashback offers.
Look for offers by your bank and credit card company.
So folks use all the above online shopping tips to make your shopping experience better with extra savings on different products and services.
Also Check –
What are your favorite online shopping tips to save bucks while shopping online? Let me know in the comments.