Losing your data on a Mac device is a rare sight. However, with malware attacks, accidental falls, you can still lose your data on a mac. To get it back, you will need data recovery software for Mac.
Data recovery is quite simple and easy when it comes to Windows PC because the security restrictions aren't as good. But it becomes a whole new challenge when you look out for data recovery software for Mac devices.
In this article, you will find some of the best free & paid tools that will help you to recover your data on a Mac.
Free Mac Data Recovery Software
What would be your reaction when you boot your mac and see a completely white screen? Or you have accidentally deleted important files? Well, it is always recommended to keep a backup of your important files in a secure cloud storage solution. But, if you don't have any backup then it might be frightening.
No worries, these tools can help you to restore your important files but still, there is no full-proof guarantee.
It all depends on your disk status when a file gets deleted then it removes the index from the file system but the actual files stay in the disk till another file overwrites it. If it is not overwritten, you can get that file back.
Note: In the data recovery world, there is no such thing as "free". Sure you can find the software for free but to fully use them and recover your files, you will have to pay for them. Just make sure you select the right one.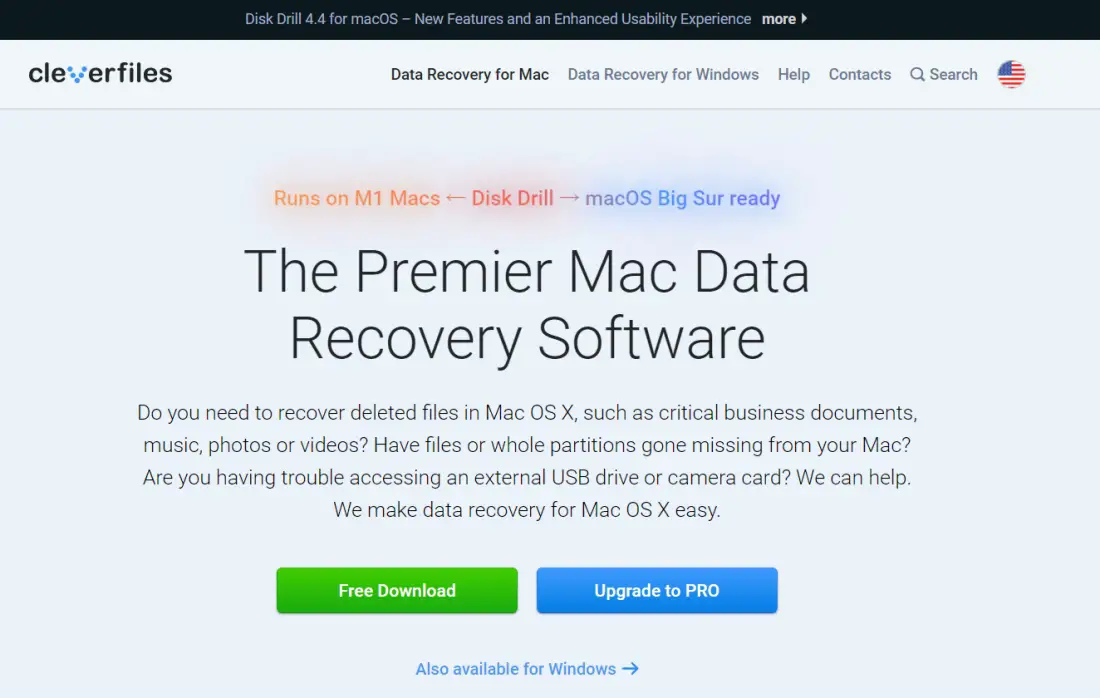 Available for: Mac and Windows
Disk Drill is easily one of the most popular data recovery software for Mac devices. The software works across all the devices such as iOS, and Android smartphones as well. So this tool can easily recover all the lost or deleted data from your mac's internal disks as well as the components connected to it.
Disk Drill just works smoothly on Mac and makes the whole recovery process pretty simple. The tool supports thousands of file formats allowing you to recover every bit of your data. This tool also allows you to preview files before you actually restore them.
Key Features:
Supports tons of file formats
Works for multiple platforms
Easy recovery process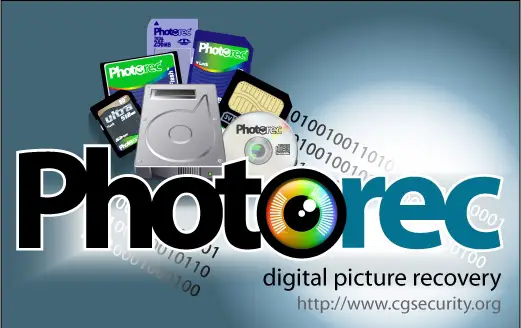 Available for: Mac, Linux, and Windows
Sometimes you don't want something over the top from your recovery software. If you are looking for data recovery software that can simply recover your lost/deleted photos, PhotoRec is perfect for you.
This tool can effortlessly recover lost images from hard drives, memory cards, USB flash drives, CD-ROMs, and other storage devices. The great thing about this tool is that it is open source which makes it free to use. Along with that, it works on multiple devices so you can do all your work easily.
Key Features:
Free and open source
Good for image recovery
Works on multiple OS
Available for: Windows, Mac, and Linux
Test Disk is just a more enhanced and advanced version of PhotoRec. People mainly use Test Disk to fix boot issues or recover lost partitions. However, you can use it for data recovery as well.
The tool works quite well with all of the macOS versions and it supports a lot of file systems including FAT16 and FAT32, exFAT, NTFS, HFS, HFS+, ext2/3/4, LVM and LVM2, ReiserFS, and others.
Test Disk is again free, and open source and it uses a command-line interface. So people who are not into that will not like this tool. But for people who can work on a command line, this is a great free recovery tool.
Key Features:
Open Source
Supports many file systems
Works on multiple OS
Available for: Mac
Talk about a clean and powerful data recovery software for Mac and M3 Mac Data Recovery is right there. It has two highly effective scanning modes and then the recovery process is even more powerful.
The UI is sleek and you will love every single aspect of it. With the M3 Mac Data Recovery tool, you can recover lost data from your Mac as well as any other device connected to it. Interestingly, you can also recover data from emptied Trash Bin and deleted logical volumes with this tool. The premium version of this tool also allows you to read and recover data from APFS volumes.
Key Features:
Powerful Scanning Modes
Modern UI
Support to read encrypted APFS volumes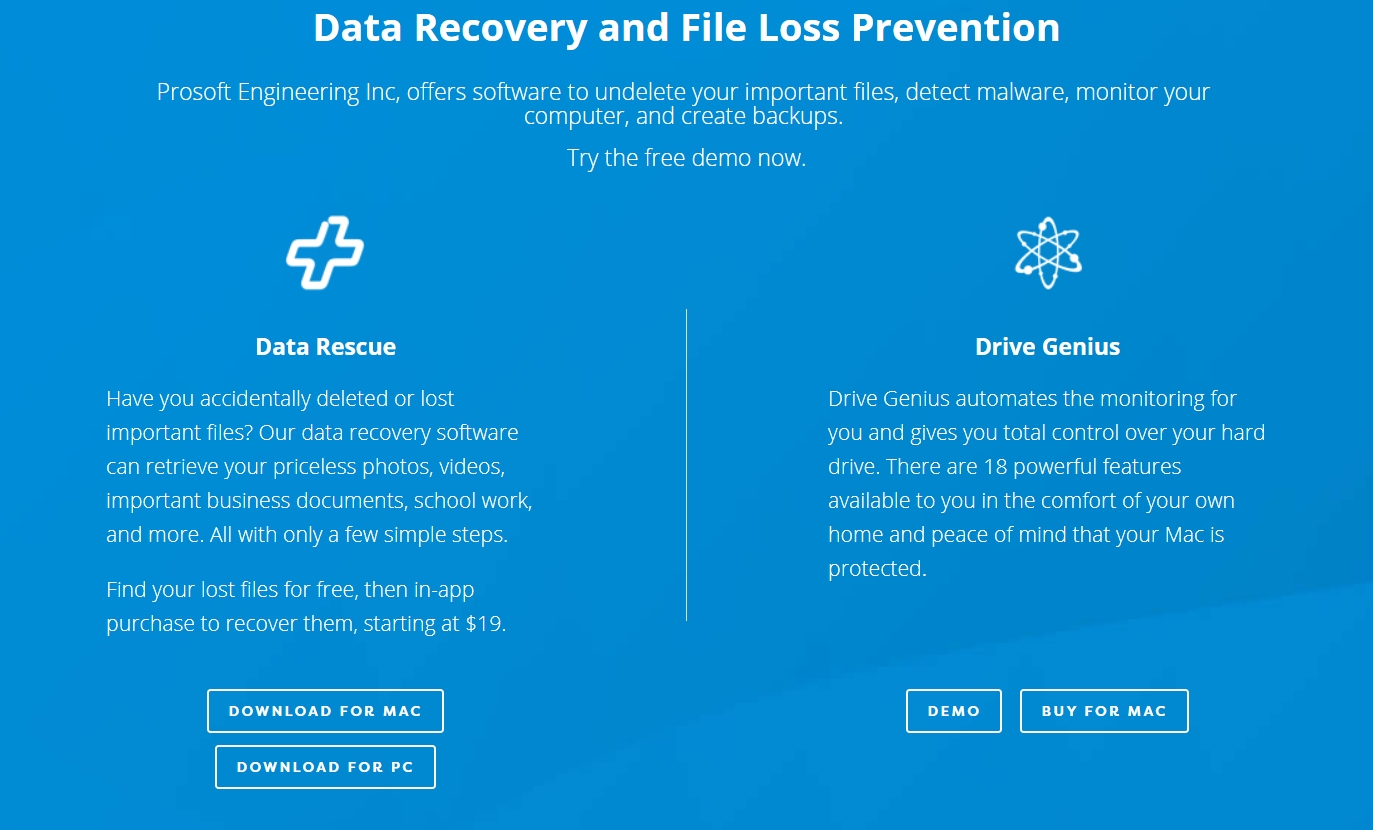 Available for: Mac and Windows
Finally, on the list, we have Data Rescue for Mac. It is a very simple yet very effective data recovery tool for Mac devices. With this tool, you can recover your accidentally lost data easily.
Not only it can recover data from hard drives, but it can also recover data from connected peripherals like SD cards, USB drives, etc. Overall, it is very easy to use and works well for data recovery.
Key Features:
Good UI
Easy to use
Good data recovery process
Premium Mac Data Recovery Software
The free apps can do pretty much everything to recover lost data but some of these may be limited by the amount of data you can recover or have performance issues. You can try these paid apps that offer limited data recovery for free.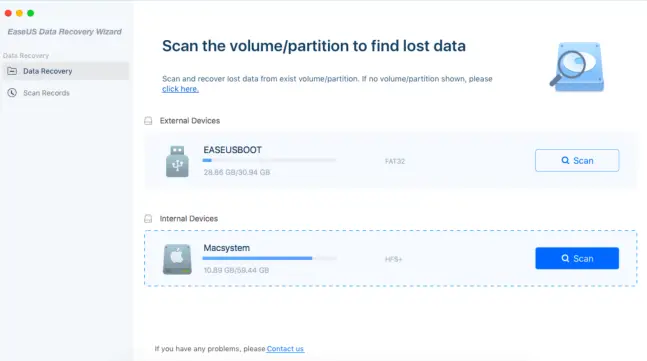 Available for: Windows & Mac
EaseUS is one of the top developers that have many useful apps, data recovery wizard for Mac is a highly rated app to recover data from Apple's Mac.
With this tool, you can scan deleted files, lost volumes, or partitions. It is a fast and efficient tool that can easily find lost data from different locations on your Mac.
The latest version of the app works on Apple's M1 Mac as well. The free version offers 2GB of free data recovery and after that you have to upgrade to the pro plan.
Key Features:-
Fast and reliable
Supports more than 1000 file formats
Works with fusion drive, external HDDs/SSD, SD cards, USB disk, and Camera card.
Supports M1 chip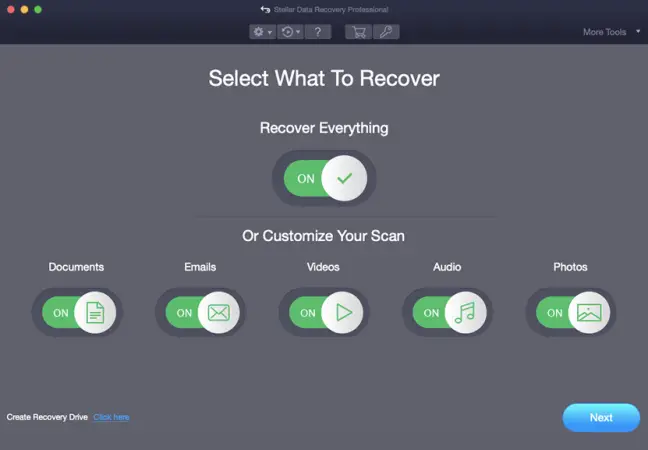 Available For: Mac & Windows
Steller is a big name in the data recovery world, they have solutions for every type of data recovery including Apple's Mac. Whether you have Macbook Air, Pro, iMac, or Mac Pro this tool can help you to get back your lost files.
The app can recover trashed items, deleted mac partitions, formatted APFS/HFS+ partitions, permanently deleted files, and external media. You can restore, documents, emails, videos, audios, photos, and other files.
However, this isn't a free tool, you should buy only if the free apps are not working.
Key Features:-
Works with crashed Mac
Supports most of the file formats
Works with every mac devices
Recover time machine backup
Restore BootCamp partition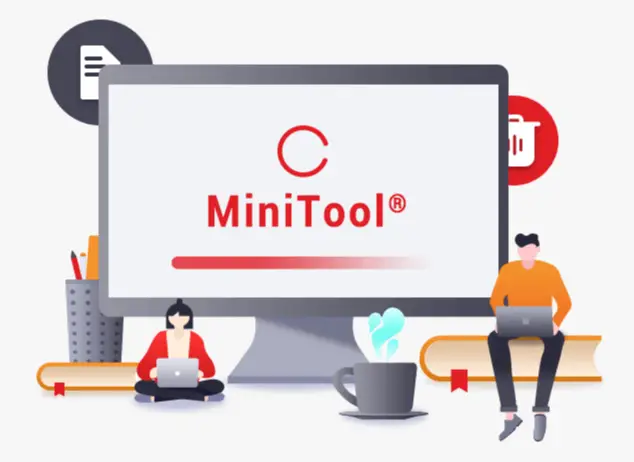 Available for: Mac & Windows
MiniTool has a powerful tool to restore files from Mac devices, it can help you to recover any lost files from Apple's laptop, HDD, SSD, memory card & USB disks.
You can recover files from inaccessible partitions, recycle bins, failed or corrupted disks, OS crashes, lost partitions, and accidentally deleted data.
You can download the free trial and test the app, if it works in your case then you can upgrade to get back your important files.
Key Features:–
Can restore dead hard drives.
Recover raw partitions
Supports almost every file format
Free trial available
Verdict
It is a scary situation when you lose your important files from any device. Mac devices make it tricky to recover lost data in most cases. With the help of free apps, you can recover your lost files on macOS.
Free tools are not really free, these companies know that you might be in trouble when you have lost data, they want to make some extra money out of your fear. That's why these tools are not cheap.
Most of the mentioned tools will give you some files for free but to truly recover your files, it is advised to go for the premium version.
Also, Read:
Can data be recovered from a Mac?
If you have accidentally deleted data from Mac and didn't copy more data to the device then there is a high chance of data recovery. You can use any of the tools mentioned above to get your files back.
How much does it cost to recover data from a Mac?
It depends – If you have lost data on a Mac that can be turned ON then simply download any premium data recovery apps like EaseUS to get your files back, it may cost around $90 per month.
If your Macbook is broken then you can take it to any data recovery lab that will cost between $200 – $1200 as per the condition of your Hard disk.
How can I recover data from my Mac for free?
There are plenty of apps that offer free data recovery, Disk Drill, iBoySoft Data recovery, Test Disk, PhotoRec, etc offers limited free files recovery.
Does Apple offer data recovery?
Apple doesn't offer any data recovery service officially. But you can opt for third-party services to recover data from deleted partitions, faulty disks, or damaged mac.