Sometimes we stay connected to our wi-fi but forgets the wi-fi password itself, if you need this password to connect other devices then you don't need to open the router interface to get the password.
There may be Windows or Mac computer connected to Wi-Fi and you don't even remember the password. Or someone connected your computer with their Wi-Fi but you need the password to connect other devices.
Here are the ways by which you can view your wi-fi password which is saved into your Windows or Mac Computers.
Unmask Wi-Fi Password On Windows Computer
You can unmask the WIFI password on your Windows 7, 8.1 or Windows 10 computers easily. Follow the steps given below.
1. Go to Start Menu and click on  Control Panel, it will open the control panel with all options. Or you can search for Control Panel in your Windows 10 Computer.
2. From there go to Network and Sharing Centre.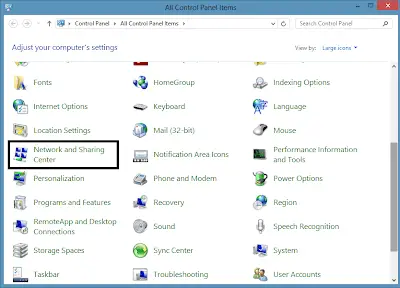 3. Click on your Wi-Fi SSID, which is the name of your Wi-Fi network.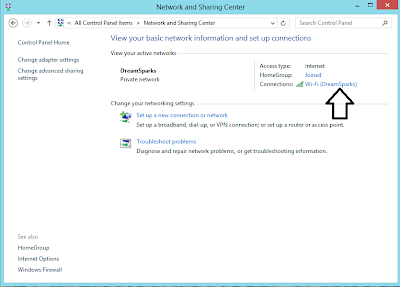 4. A dialog box will come up and click on Wireless Properties.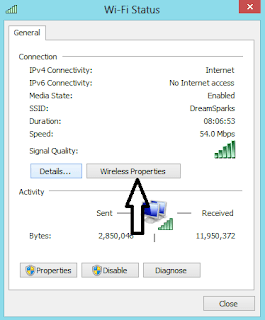 5.  Click on Security Tab while you are on Wireless Network Properties window.
6. Check the box " Show Characters" to unmask the Wi-Fi password.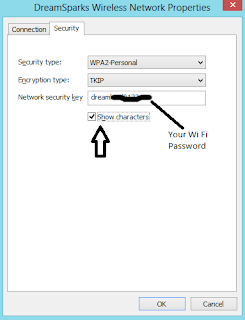 It will unmask wi-fi password and Network Security Key is Your Wi-Fi Password.
View WI-FI password From the Router
In case if none of the computers are connected to the WIFI then you won't be able to get the password, in this case, you have to access your router.
Make sure the computer is connected to the router via ethernet cable.
Access router interface by going to the login page which may be 192.168.1.1 or you can check the bottom of the router to get the login details.
Once you are logged in go to Network > Wireless > Security here you would find the WIFI SSID and Network Security Key.
Connect Device Without WIFI Password
Modern routers also support WPS connection, check if your router has a WPS button then you can press the WPS button on the router to connect your devices.
Unmask Saved Wi-Fi Password in Mac OS X
If you are using Apple's Mac OS then you can also retrieve the saved password from your Mac computers. Unlike windows, mac saves all the passwords in the keychain, so you need to access the keychain to view your wi-fi password.
1. Click on the Spotlight at the top right corner (Magnifying Glass) and search for Keychain Access.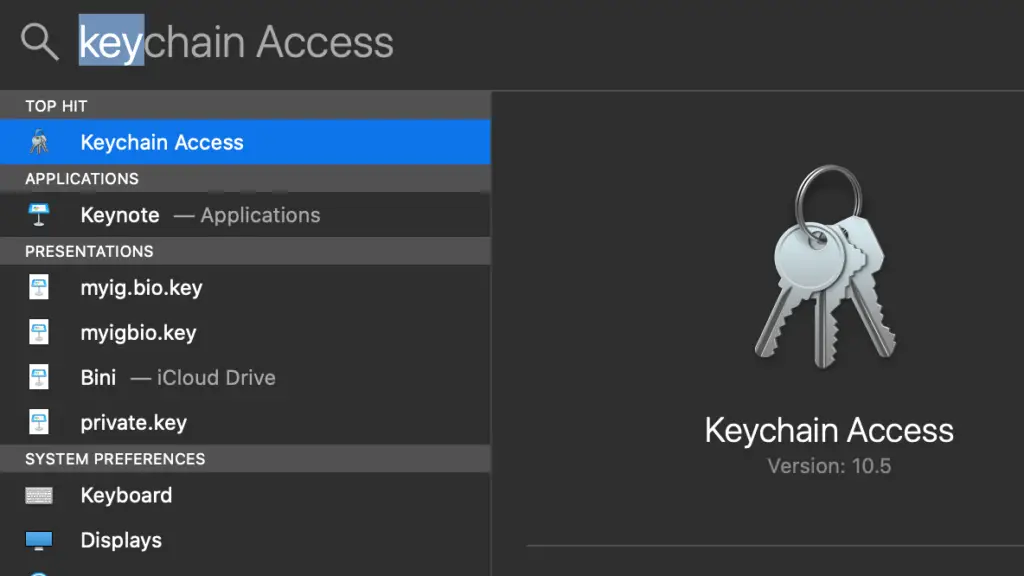 2. Once the Keychain Access is opened, search for your Wi-Fi name.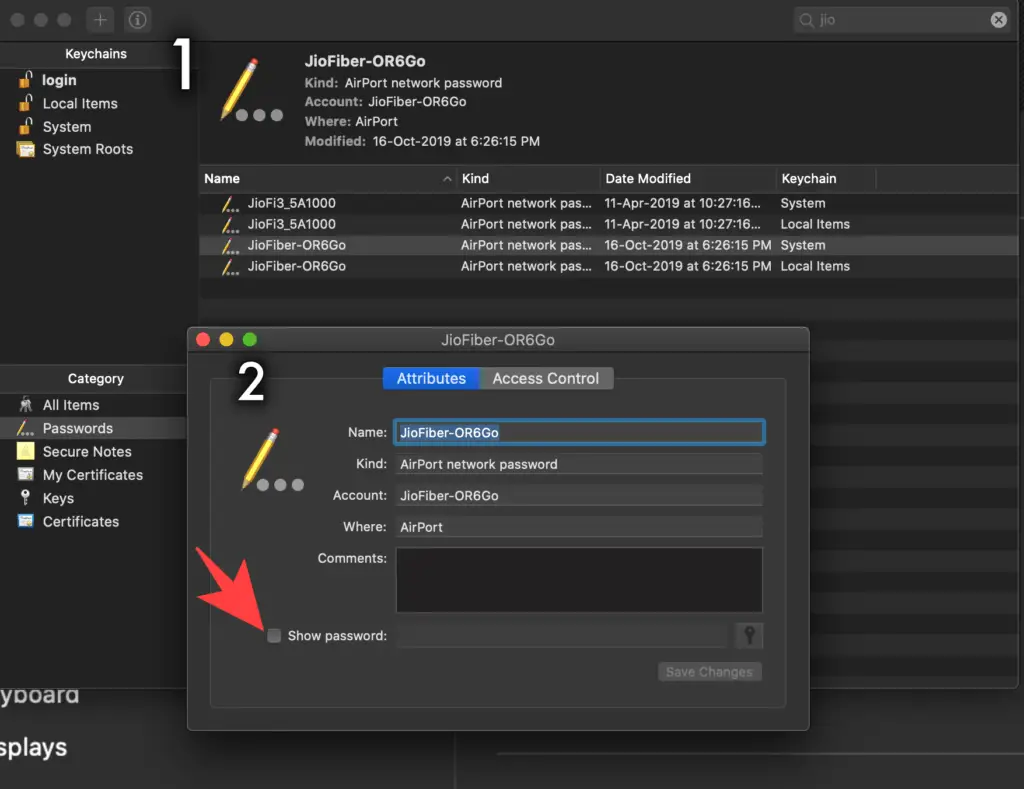 You will find your Wi-Fi SSID listed there in the keychain. Double click on it and you will get another window, check the "Show Password" option to retrieve the password.
At this step, mac would ask for the Authentication, provide your password and then user name and password again to unmask the saved password in your mac OS X.
Also Read –