Sometimes, even the most efficient Anti-Virus & Online Security software does not fully protect your browsing activities. Such as, your Internet banking can still be traced by a hacker on the other side in real-time.
What's best in such circumstances is a Virtual Private Network to surround our everyday web surfing habits under a thick layer of security.
It is not truly hard to understand so long as you are willing to learn. You can easily configure a virtual private network connection for your home network.
In this post, I will address the following four major questions surrounding virtual private networks.
What is a virtual private network?
How does a virtual private network function?
Why should you use a virtual private network?
How to use a virtual private network?
1. What is a virtual private network?

A VPN efficiently masks your real identity (Internet Protocol Address) and allows you to connect with any network of your choice globally.
This is especially true and useful for businesses located geographically apart.
Since confidentiality is a prime issue for corporations, a virtual private network will help them overcome this challenge. The level of encryption and security can differ from each organization.
For a business of any size to get in touch with an offshore team via the Internet, the connection needs to be highly secure.
Normally, they would face financial challenges with installing private communication lines, whereas other options easily go out the window. A virtual private network is the only viable solution.
What does installing a VPN entail?
A virtual private network is better protected with a dedicated server rather than a shared server, especially for businesses.
Today, the need for physical servers is decreasing, while a steep rise can be noted for cloud servers. There are several companies providing cloud servers for both, individuals and enterprises of all sizes.
The debate on whether it is best to own a server or pay for a cloud server is a magnificent one. Owning a server is expensive, not to mention the cost of maintenance.
Also, you need an expert Network Administrator with previous expertise in Server Maintenance and Troubleshooting, who don't come cheap.
So, you are left with the obvious alternative to hiring a cloud server, which is taken care of by expert professionals from the hosting company's end who chip in many valuables saving you a lot of time, money, and manpower.
Once you have a dedicated server configured, the next step is to connect it to your network and other networks that you normally access. You can add as many clients to this network, depending on the server limitations, portability issues, etc.
These can be sorted out with the server company who usually helps with all the setup for a small price.
2. How does a virtual private network function?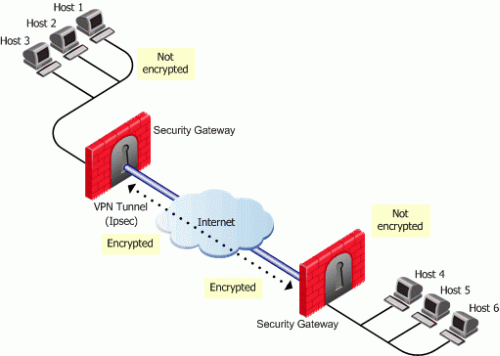 A virtual private network connection requires an active Internet connection.
There is no way around it! Moreover, you need to purchase a yearly or a lifetime license of virtual private network service from a vendor; there are plenty in the market that support multi-device VPN service for PC, Mac, iOS, and Android devices.
After a purchase is made, you will be given proper instructions and codes that you will need to use along the way to configure VPN on your network.
It is not software to be installed but rather a preset configuration that needs activation.
For example, in Windows, the VPN service is readily configurable. You need to alter anything on the front-end at least.
All the changes are made on your router's end. If you have a WiFi router rather than a modem, it could be a bit different but it won't affect the remaining configuration.
The following process will simplify the functioning of a virtual private network.
The data to be sent is first encrypted and encapsulated.
Added information like the IP address goes along with the data for reference that is stored by the receiver.
A package containing this data is sent across the "tunnel" onto the destination computer.
The receiver then identifies the information attached to the data packet. Thereafter, data is received and decapsulated.
Lastly, the data is decrypted and stored on the destination computer.
The encryption itself can differ between each VPN service provider. While some use AES128, others might implement a much stronger AES256. Besides this, the user can also implement a certain level of security on their systems, which should be the same on both sides, i.e., between the sender and the receiver.
3. Why should you use a virtual private network?
For domestic use, a VPN provides privacy to anonymously access those services and content that are not directly available in your region.
For instance, if you live in India, Russia, China, or another place where services like YouTube, Facebook, or Google are banned or blocked but you want to access them, a virtual private network will mask your real IP address from your local server and instead pass you over to the server whose IP address the VPN is showing. You can use this useful tactic to view content on the network.
While there are several other doable methods of secure data transmission, they would require a heavy investment, such as underwater cables or satellite distribution links. These are extremely high-priced for most businesses and restricted only to government usage.
Utilization of virtual private network.
Companies of all sizes with employees mainly on the ground, like client acquisition teams or patent lawyers, and high-priced consultants hired by firms, make use of a VPN service.
Although this should not prevent ordinary users to use virtual private networks for their everyday use either.
Using VPN, any remote employee can access the company's network and authorized confidential information.
As a virtual private network operates on web-based devices, the only tools that a worker would need is a strong internet connection and a smart device such as a computer, tablet, or smartphone.
Alternatively, if the home internet connection is too slow, then it may cause certain lags in data transmission and overall page loads. So, the user may consider disconnecting the VPN at their end as long as it is for personal use only.
However, disconnecting from the VPN might also prevent them from accessing their work files remotely.
What is the advantage of a VPN?
A VPN network allows the exchange of data more securely between terminals connected to the platform, such as smartphones, tablets, computers, etc.
In countries with authoritarian governments that censor content on the Internet, the use of VPN allows people to bypass censorship.
If you like to use the Internet on public WiFi networks, a VPN can ensure that your data is not intercepted by a network administrator.
Bear in mind the administrators may have the latest equipment that can detect the use of a VPN and, therefore, ask you to disable it. You could be putting yourself at risk by accessing a public Internet without a VPN.
4. How to use a virtual private network?
A virtual private network needs to be purchased from various online vendors, all of whom carry a different reputation in the security business. As long as you need it for personal usage, you do not have to opt for a high-ranking provider unless you can afford it. Using it for domestic usage might require following a sequence of steps that will help you set it up successfully.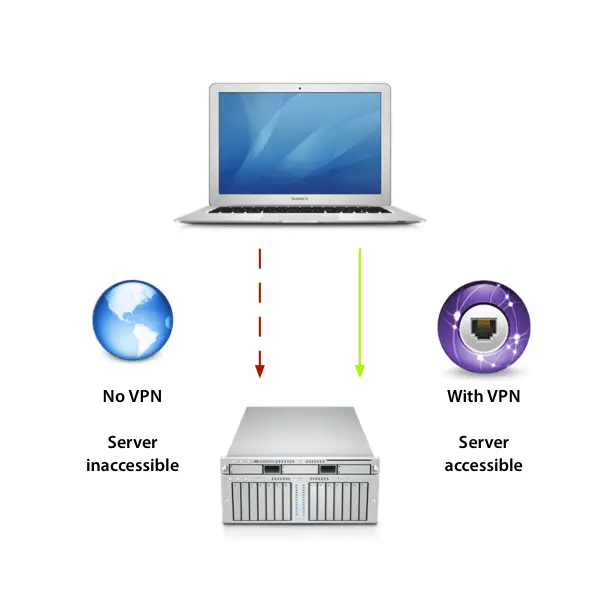 Using VPN on Web Browsers:
For web browsers, you have one of the several options, such as Hola VPN for Chrome is undoubtedly the most popular. Another is HotspotShield VPN. These can be added as an extension to your default browser.
For Firefox, you can get ZenMate Security and Privacy VPN or Hoxx VPN as an add-on.
Which VPN service provider is the best?
Time and again, users from around the world vote for the best VPN service providers who provide all-around security, including smart gadgets, PC & Mac.
Refer to our list of top 10 VPN service providers for a comprehensive guide to choosing which works best for your budget.
What are the Minimum desirable characteristics of a VPN?
User Authentication
Verify user identity to control or restrict access to authorized/unauthorized person(s). Avail the basic resources to conduct regular audits that reveal the information such as who accessed, what was seen & when.
Address Management
The client address on your private network must never be exposed, so you have to create fictitious addresses for external traffic.
Cryptography
The data must traffic in the public network in an encrypted format because the content recognition must be exclusive for authorized users.
In the case of interception by unauthorized users, the effective action to take is to "decode" to guarantee information security and privacy.
Key Management
The keys function as a secret shared exclusively between the parties involved, which ensures encrypted message security.
Managing the keys is a simple task compared to what you have achieved in building your own VPN. It only entails a periodic change. It adds extra security to the communication among the parties.
Multiple Protocol Support
A virtual private network supports standard protocols such as Inter-network Packet Exchange (IPX), IP (Internet Protocol), and so on.
Can I assemble a VPN myself?
If you are the kind who likes to go boldly into technical wiring, you might consider creating, regulating, and implementing your own virtual private network.
Bear in mind that it is fundamental that all computers and smartphones or tablets should be connected to your home network.
How to pull out your own virtual private network?
To accomplish this level, you need knowledge of network infrastructure and access to a server that you can either rent or purchase. Your best option is to get a cloud server, it is fast and keeps an auto backup.
Some basic requirements to create a successful virtual private network include the following:
In the development of network solutions, it is essential to implement access control facilities for corporate resources and information. It will authorize remote access to employees who need to use corporate resources via WAN.
Furthermore, it enables interconnection of LAN & WAN; to allow access to branches, sharing information and company resources. Lastly, ensure privacy for every employee and data integrity while traversing the Internet for business use. Implement a strong policy that every employee must use only the corporate network and not personal connections while at work.
To Conclude:
For the implementation of virtual private networks, it is necessary to have a good command of the content of networks, such as protocols, gateways, network masking, etc.
In addition, it demands a lot of studies and careful analysis with regard to security where the virtual private network will be implemented, whether in a large company or a small home office.
Furthering to the costs, a virtual private network adds pragmatism to the enterprise and its internal workings, which includes highly confidential information being transmitted across the hierarchy.
What matters the most in a corporate environment is the service and reliability that a VPN service provider brings.
Data transmission by networks is usually slower and requires much faster Internet. As a result, VPN turns out to be the most viable option in terms of financial efficiency & connection strength for home or business use.
Remember that connection speeds will be affected if you use VPN. If your Internet connection is less than 2 Mbps, then it is not worth having a VPN after all; if it is somewhere between 2 to 10 Mbps, you may get by with an average speed, which also means a longer waiting time when a high graphic page load on the browser.
If your Internet speeds are over 15 Mbps, you can expect a great speed, but for home users, this may be an expensive option.
Also Read:-