Earlier it was hard to install windows 8 or other versions of windows using USB drive, generally, people uses third party software or make their USB drive bootable using command prompt, now these days Installing windows from DVD is old idea, normally you have to buy DVD for windows or if you have Windows downloaded then you have to write the iso images into DVD, if by any chance DVD writing gone fail then you need to buy another DVD to try one more time and need to spend few bucks again.
Finally, Microsoft has released its official installer for windows 8.x versions, this installer offers to create bootable media using both USB flash drive and DVD,  Download the official installer.
How to Create Bootable USB disk using Windows 8.x installer
Step 1.  Once you have downloaded the USB installer then make sure you have at least 5-6 GB space is available on your C drive, this installer is going to download windows 8 on your computer which require enough space.
Step 2.  Here you need to insert your Windows 8 Product key which you already have, enter the correct Product key and Click on Next.
Step 3.  Now the Installer will detect your Product key and prompt for your purchased windows 8 version, So click on Next to continue.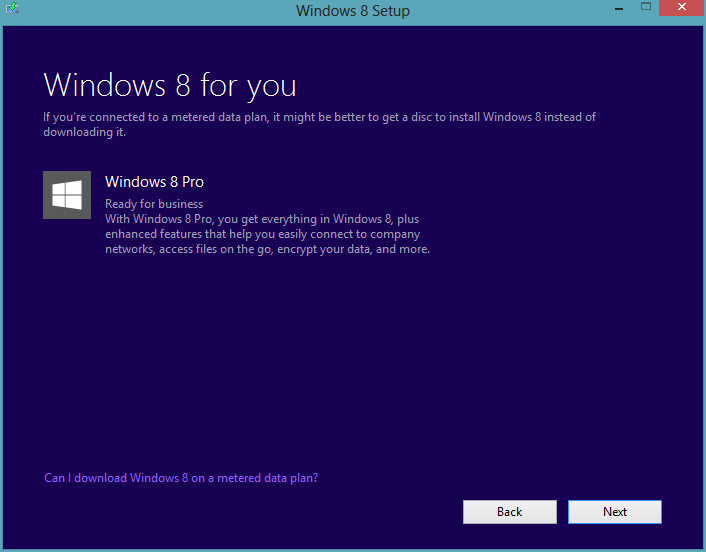 Step 4. Installer will download Windows 8 and it may take time depending on your Internet speed.
Step 5. Once the downloading gets completed, you will be asked  if you want to install now, install by creating media, or install later.  Choose Install by creating media.
Step 6. Now it will ask you to choose media, in order to make bootable USB drive choose USB Flash Drive option, which will make a bootable version of windows in USB Drive.

Once the writing  process gets finished completely you can use USB flash drive to install windows 8.
Note that you will not be able to use this installation media to do a clean installation on an empty hard disk drive if the created media is  an upgrade version of Windows 8, but you should be able to do a clean install over an existing copy of Windows( XP, Vista, 7, 8).
Also, note that if you will create bootable USB Drive on 32-bit computer you will get 32 bit version of windows and if you will use a 64-bit computer to create installation media you will get 64-bit version of windows.