Do you want to get help in Windows 10 to fix certain problems? Then there are some ways to find help quickly. Windows 10 is easily one of the most popular operating systems in the world. The thing with so many manufacturers and people using the same OS is that at some point, it can have some troubles.
Some problems are more common than others and you can easily fix them if you have some technical knowledge about Windows. However, in some cases, you can only resolve an issue if you get help in Windows 10. 
Get Help in Windows 10 – 7 Easy Ways
There are a lot of easy ways to find help in Windows 10 and in this guide, you are going to understand all of them. 
By using the built-in help features, you can resolve some issues on your PC easily and carry on with your work. 
1. Use the Built-in Get Help App
Microsoft understands that users might need help with their PCs every now and again. That is why they have provided a built-in app called Get Help that can provide you assistance with some issues. Here is how you can use the app:
1: Go to the Windows Search Bar, type "Get Help" and hit enter.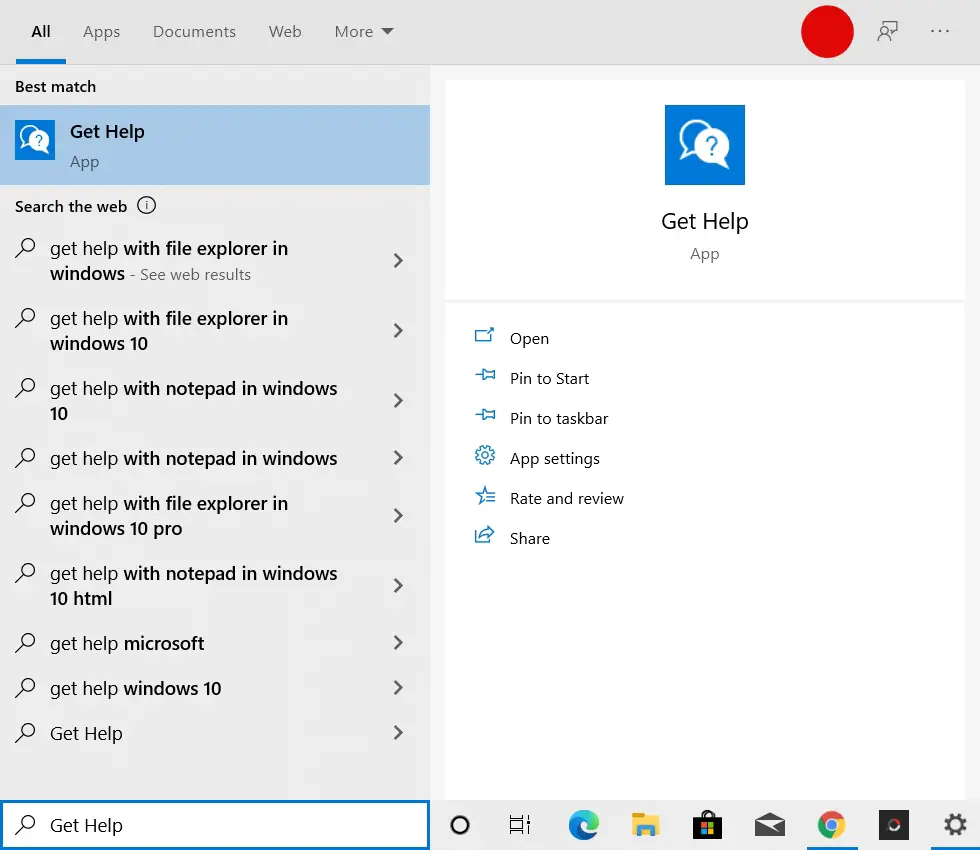 2: The Virtual Assistant will allow you to type your issue.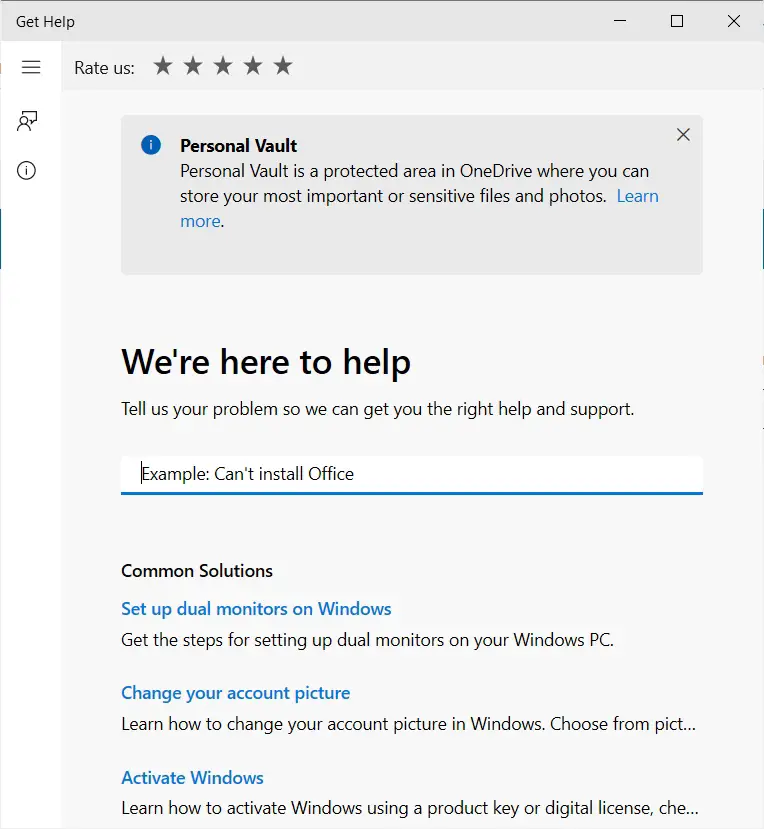 It is an AI-powered virtual assistant so it will try to resolve your issue without getting anyone involved. However, if you want help from a real person, you can straight up type "talk to a human being". 
3: Once you ask for support, you will get an option to reach out to Customer Support, just click on it. 
4: Here fill out all the details and then request for an agent to assist you. 
That's it! Now you can talk to an agent on call or have a live chat to get help on your issue. 
If the Get Help app isn't working on your PC, you can also visit the Support Site and do the same above steps there.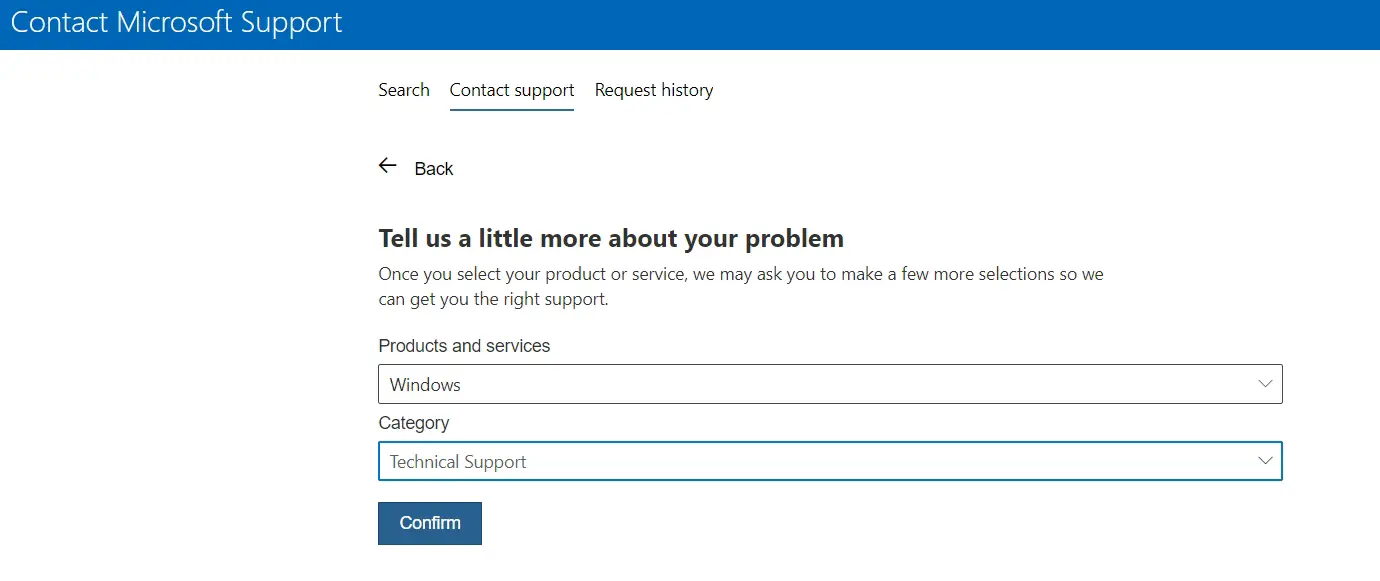 2. Check the Windows Troubleshooter for Any Problems 
In case you have a specific problem with some built-in app or feature in Windows 10, you can also use the Windows 10 Troubleshooter. It works great for many issues. Here is how you can use the Troubleshooter:
1: Go to the Windows Search Bar, type "Settings" and hit enter. 
2: Now click on Update & Security.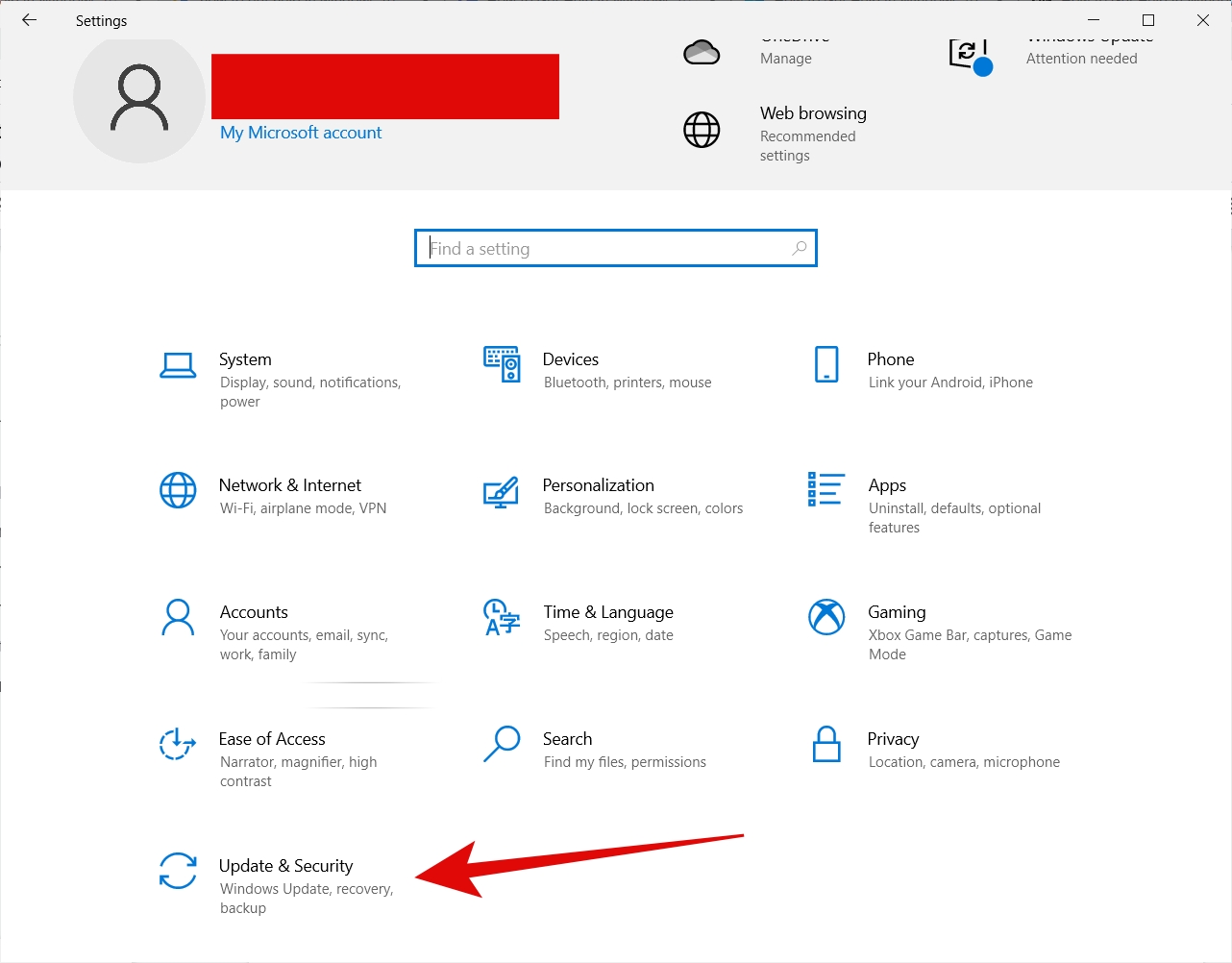 3: From the menu on the left, click on Troubleshoot. 
4: Now click on Additional Troubleshooters from the menu on the right side.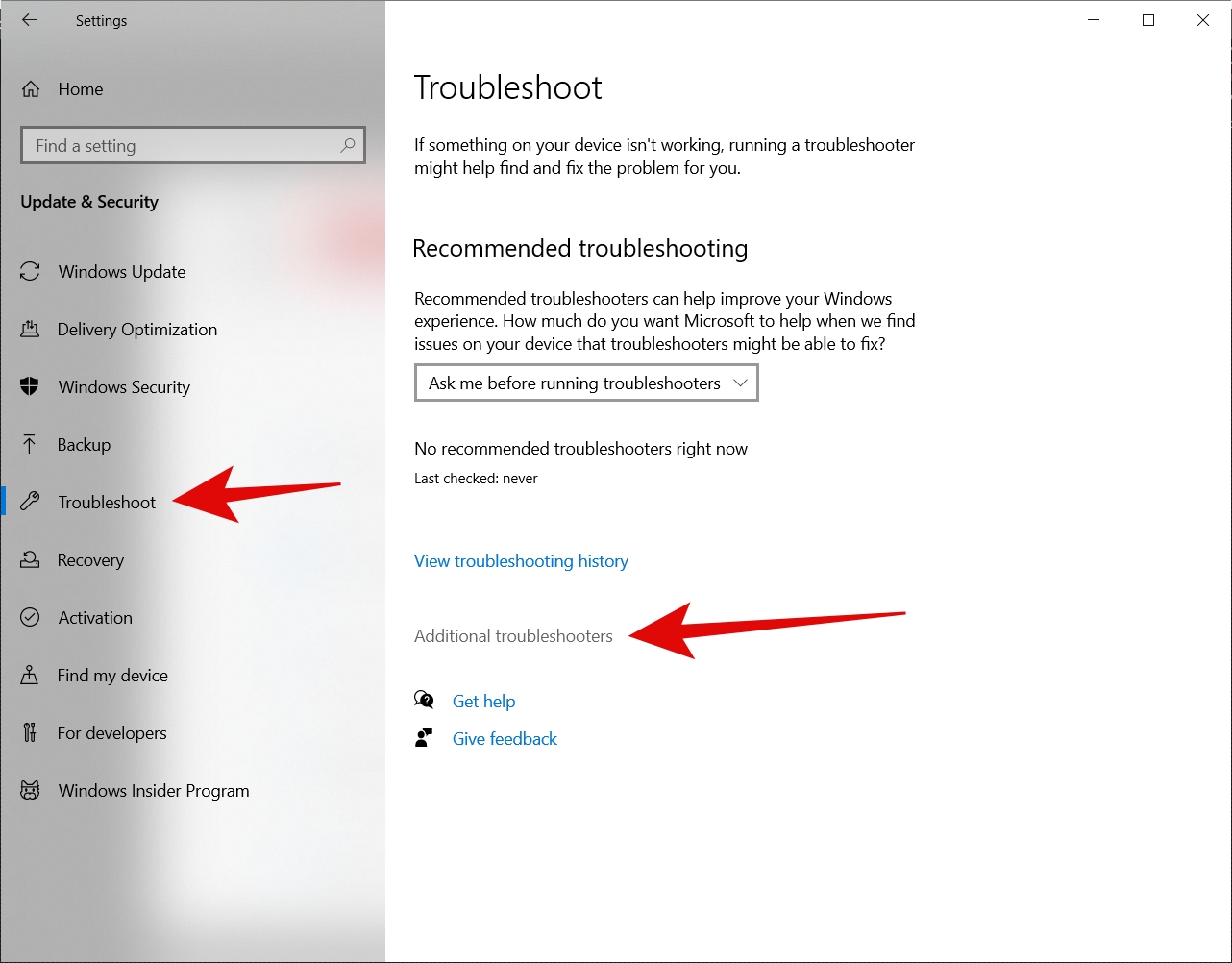 5: Find the troubleshooter related to your issue, click on it and then click on Run the troubleshooter. 
For example, if you have an issue with Windows Update, you can simply click on the Windows Update Troubleshooter.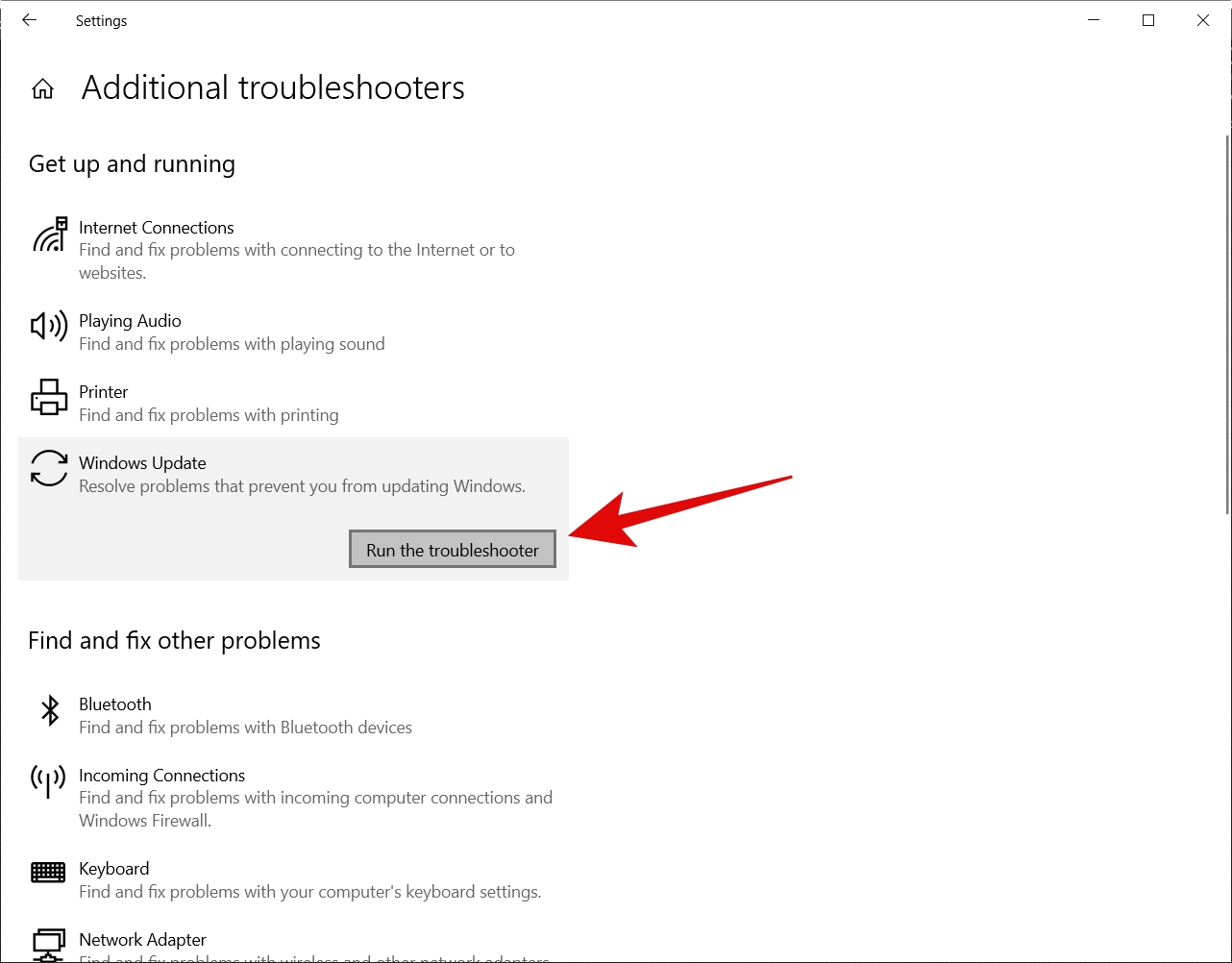 3. Use the F1 Key 
Think of the F1 key as the 911 key for Windows. When you simply press the F1 key in any app, it opens the Help menu in that particular app.
However, if you will press the F1 key on your desktop with no active apps, a Microsoft Bing tab will open on Edge having the following search query, "how to get help in windows". That is definitely one of the easiest ways to get help in Windows 10. 
4. Ask Cortana 
For many people, Cortana might not be the best voice assistant out there but it can definitely get you some help in times of need. You can simply click on the Cortana icon on the taskbar and then describe your issue. It will give you answers to all of your basic queries for sure. 
5. Go to Microsoft Support Website 
The Microsoft Support website has tons of troubleshooting guides and articles for various problems. You can simply go to the site and search for your query. There is a strong chance that you will get some satisfactory results. 
6. Find Settings for Apps, using the Search Bar
If you just want to adjust some settings of a particular app on Windows 10, you can simply use the search bar. For example, you want to adjust the brightness of your computer, all you need to do is go to the Windows Search Bar, type "Change brightness level" and hit enter.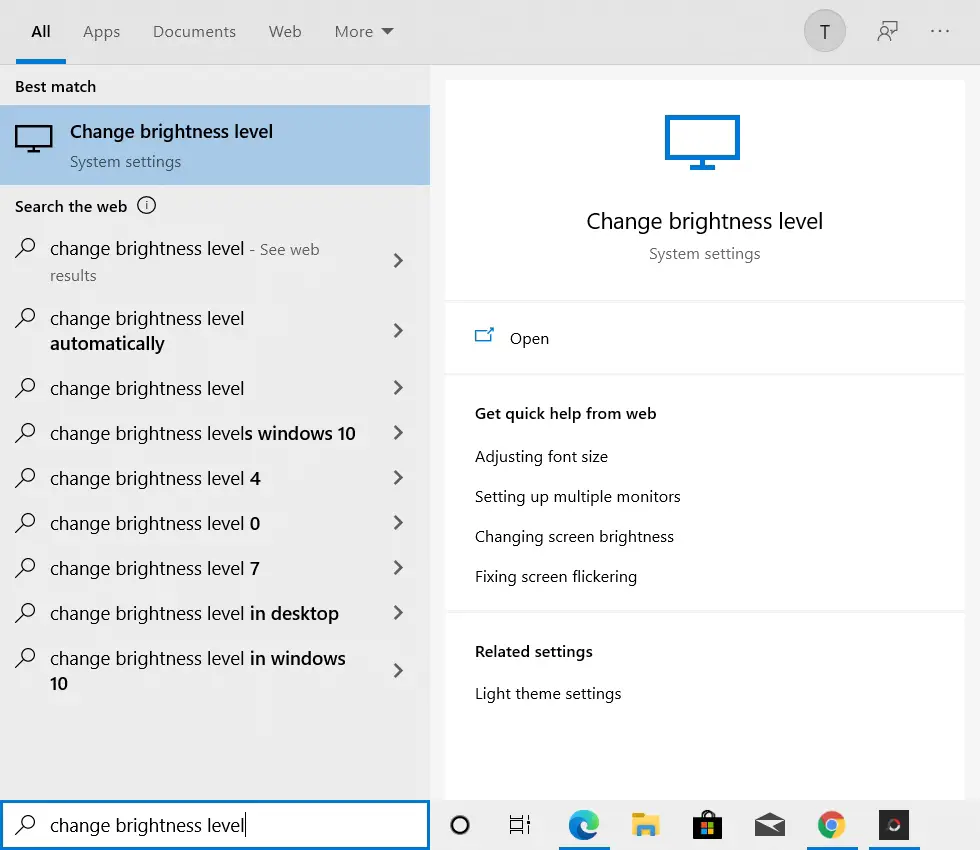 7. Use the Internet
If none of the above methods are able to fix your problem then the internet is your last resort. Just open your browser and type your problem. You will find endless written and video tutorials to fix your particular problem. Not only that, but you will also find many forums and communities that work to fix Windows 10 issues. 
We at iTechFever provide tons of guides to troubleshoot problems with your PC. For any problems related to Windows, macOS, Android, or iOS, you can always visit our site to get tested and working solutions. 
Closing Phrase 
We all need help & support with Windows problems, there are a lot of easy ways to get assistance with your queries in Windows 10. From built-in tools to customer support, you can always find a solution to your problems. I hope this guide helps you in getting some assistance.
Read More