Microsoft announced Windows 11 a few months back. Earlier, it was just available as Insider Preview. Microsoft made an announcement that Windows 11 will be available for the public on October 5. Well, what if you wish to download Windows 11 ISO right now, and that too officially? No problem at all because you have come to the right place. 
In this quick guide, you will find the official way to download Windows 11 ISO. You can then use this ISO file to install Windows 11 on your computer. 
Steps To Download Windows 11 ISO File
Windows 11 ISO is not available right now officially for the public. For this, you will have to sign up with Windows Insider Programme. Don't worry, it is free of cost. Here is how to join Windows Insider Programme:
Joining Windows Insider Programme
1: Go to the taskbar, type "Settings" in the search option, and hit enter. 
2: Now click on Update & Security.
3: On the left, at the bottom, you will find Windows Insider Programme, click on it.
4: Click on Get Started.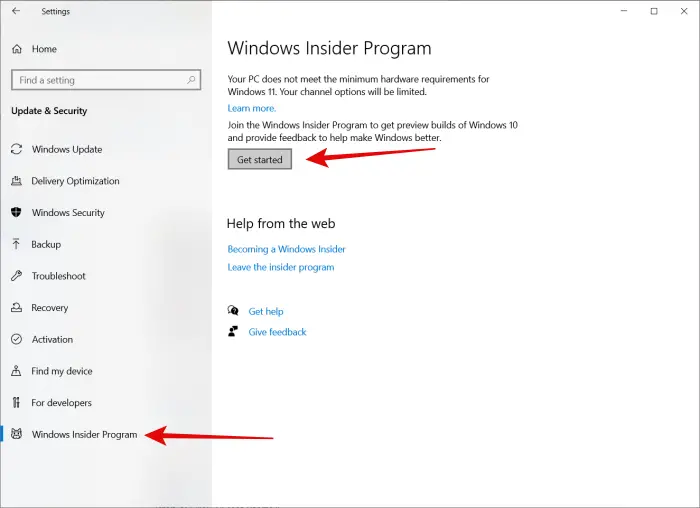 Step 5: Now link your Microsoft Account here. 
Step 6: After completing the signing up process, you will see the options to Choose your Insider settings. Here select Dev Channel and click on Confirm.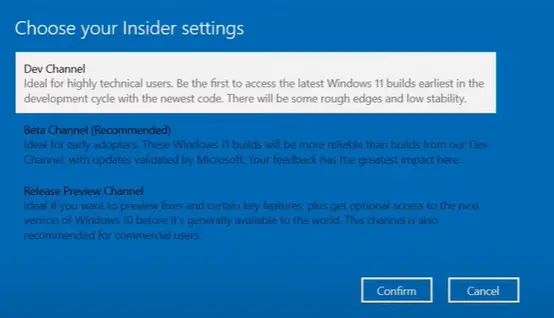 Click on Confirm again, and then Windows will ask you to restart your PC, do that! If your PC is supported for Windows 11 then you can upgrade your existing Windows 10 to the latest OS by Microsoft.
Or if you want to clean install Windows 11 on a compatible PC, then you can download the disc image file.
Download Windows 11 ISO 
Once you sign up for Windows Insider Program, you can easily download Windows 11 ISO. Here is how: 
1: Go to the Windows Insider Preview Downloads page. 
2: Now, click on the Sign In icon at the top right. 
3: Here login with the same account you used to sign up for Windows Insider. 
4: Once the login is successful, you will have the Insider Preview Downloads page open for you. 
Here you can read all of the instructions and everything from system requirements to how to install Windows 11. 
5: Scroll down and under the Select edition section, you will see a drop-down menu. Front the list, you can select Windows 11 dev channel or beta channel. And then click on Confirm. 
The beta channel is more stable than the Dev channel, so it is recommended to choose the beta channel.
6: You will have to choose a language, so you can select the language of your choice. Then click on Confirm. 
7: Let the process complete and you will now see the link to download Windows 11 ISO. Just click on the download button. Windows 11 is available as 64 bit only, so you have to choose this one.
That's it! The download will begin now and it is around 5.1GB in size so it might take some time. 
After it downloads, you can check the Downloads folder and you will find Windows 11 ISO image there.  
You can then use this ISO image to install Windows 11 on your computer. Just click the ISO image and then double-click on the setup. Once, the setup opens, you can install Windows 11 like you would install any other Windows. 
Or you can create a bootable flash drive to install it on another PC.
However, Windows 11 System Requirements might not be available on everyone's PC. So do check it before installing Windows 11. 
UPDATE:- Windows 11 consumer version is now available officially, download the Windows 11 ISO from here.
Windows 11 Minimum System Requirements
Here are the System requirements for Windows 11(via Mircosoft):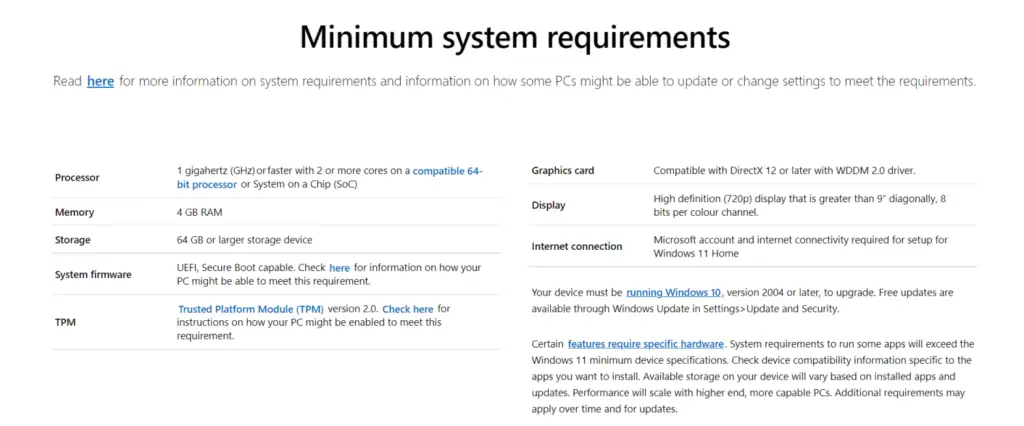 Minimum 4GB RAM
Minimum 65 GB Storage 
UEFI with Secure Boot
Graphics card with DirectX 12 with WDDM 2.0 Driver. 
Trusted Platform Module (TPM) version 2.0
The bottom line is that your computer system should be modern and must have UEFI with Secure Boot and the TPM 2.0 chip. Most of the modern laptops/computers come equipped with it. 
If your system meets these requirements, you can definitely upgrade to Windows 11. 
That's easy to download Windows 11 ISO from Microsoft. Note that this is the official method to download Windows 11 ISO. You should avoid any sites offering you Windows 11 ISO as the file might come with malware and infect your PC. 
In case of any difficulty, feel free to reach out to us. 
Also, Read:
Windows 11: How To Check if Your PC is Compatible For Upgrade