Sometimes, you might want to get rid of old Instagram posts at once; if you have hundreds of posts, then it is quite hectic to delete them one by one. Instagram has a feature to bulk delete your posts, stories, or reels but you have to select them one by one.  Maybe you want to clear your account by removing old or embarrassing pictures that you may have posted as emotional outcomes. Or you may want to change the niche or topic of your page. 
In this article, you will find some ways to delete more than one post from your Instagram account at once.
Official Way to Delete Multiple Posts On Instagram
Instagram now allows you to see your activities on its platform; you can sort and filter your posts, reels, videos, and highlights to find posts from a specific date range.
Steps to bulk delete Instagram posts.
1. Open the Instagram app and tap on the hamburger menu, and tap on "Your Activity."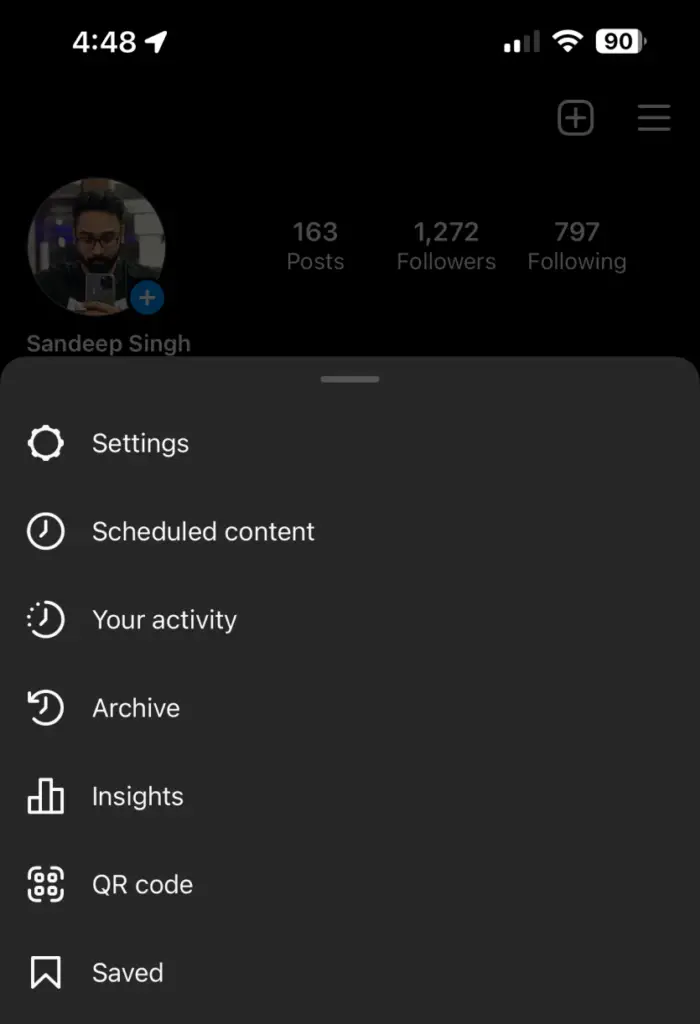 2. Now tap to open the "Photos and videos" option, and you will get  4 options.
Posts
Reels
Videos
Highlights
Tap to select what you want to delete; for example, Posts.
Now you will see all your posts; you can sort the posts by date.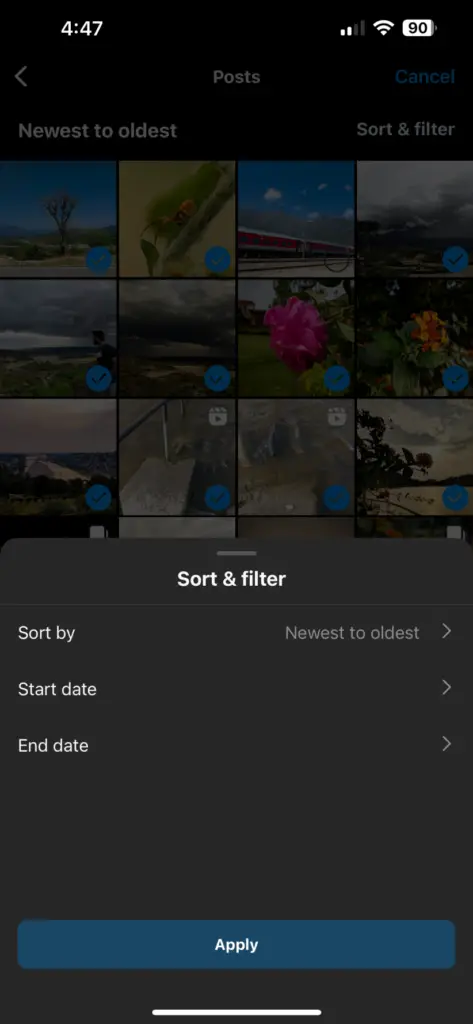 Select the posts that you want to remove; you can select up to 100 posts to delete in one go.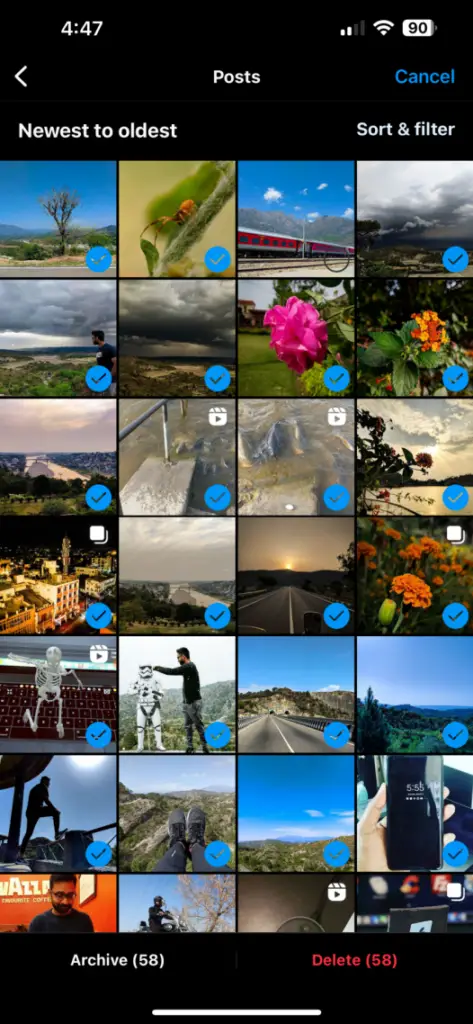 Tap on the "Delete" option to remove selected posts. It might take some time to complete the operation. Do not exit the app during the process.
Similarly, you can delete reels, videos, and story highlights in bulk.
Delete old Comments, Likes, and Story Replies
Apart from posts, you can also bulk delete comments, likes, and story replies. You might have commented or liked some weird posts that are not relevant anymore. Or want to hide those activities from your partner if they try to access your account. (Let's be honest, a major problem in toxic relationships).
Follow these steps – 
1. Open the Instagram app and tap on the hamburger menu > Your Activities.
2. Tap on the "Interactions" option. You will find your interactions with comments, likes, story replies, reviews, and not interested.
3. Tap on the activity you want to see or delete.
4. Sort the activities by time, author, start and end date,
5. Select the comments/likes that you want to remove and tap on the Delete option.
Wait for the process to complete, and you are done. You can repeat the process to remove more or all likes/comments and other interactions.
Do third-party Apps Work?
There are some other ways to delete multiple posts and bulk unfollows on Instagram, but those are not supported by the Instagram app itself. These are some 3rd party ways that can help you to execute this task. These apps mostly work on Android devices; if you have an iPhone, then you may not find these apps on the App store.
Some of these apps are
1. Instant Cleaner for Instagram
2. Cleaner for Instagram – Block, Delete, Unfollow
3. Mass Delete for Instagram 
I do not recommend using any third-party app that asks you for your Instagram login details to their app. This might cause a security issue, and Instagram might block your account for suspicious activities. 
For example, Mass Delete For Instagram is a third-party app that is not available on Play Store. It claims to help you in the process. But it asks for your ID and password.
Do not enter your password to any third-party apps or services, or you might get hacked or blocked by Instagram.
iPhone App 
The app store has similar apps that claim to mass unfollow, unlike, and delete posts on Instagram. These might ask you to log in via Instagram; it is considered as safe until it asks for login info.
For Example:
Cleaner for Ins,  is an iOS app to do the job, but be careful while using third-party apps.
Conclusion
Instagram now allows you to bulk delete posts from the native app. The third-party apps might automate and simplify the task, but not recommended at all; your account might get compromised. 
Stick to the official method, it might take some extra time and be limited to 100 posts at a time, but it will ensure the account's safety.
Also Read –