ChatGPT is one of the most powerful AI chatbots in the market. However, it is mostly at capacity, and people cannot use it. Some people are also bored of ChatGPT and want to try some ChatGPT alternatives. 
Are you tired of ChatGPT and looking for fresh AI-powered alternatives to enhance your conversational experience? We have curated a list of the top ChatGPT alternatives for free or affordable pricing plans. These AI chatbots come equipped with state-of-the-art language models that can hold meaningful conversations on topics.
Top ChatGPT Alternatives to Use
1. Chatsonic 
Chatsonic is one of the best ChatGPT alternatives as it comes with many additional features missing from ChatGPT. For instance, you can set search results to be detailed or concise based on your preferences. You can also add a location to get better search results. One of the best things about the AI chatbot is that it also shows the references from where it is collecting the information.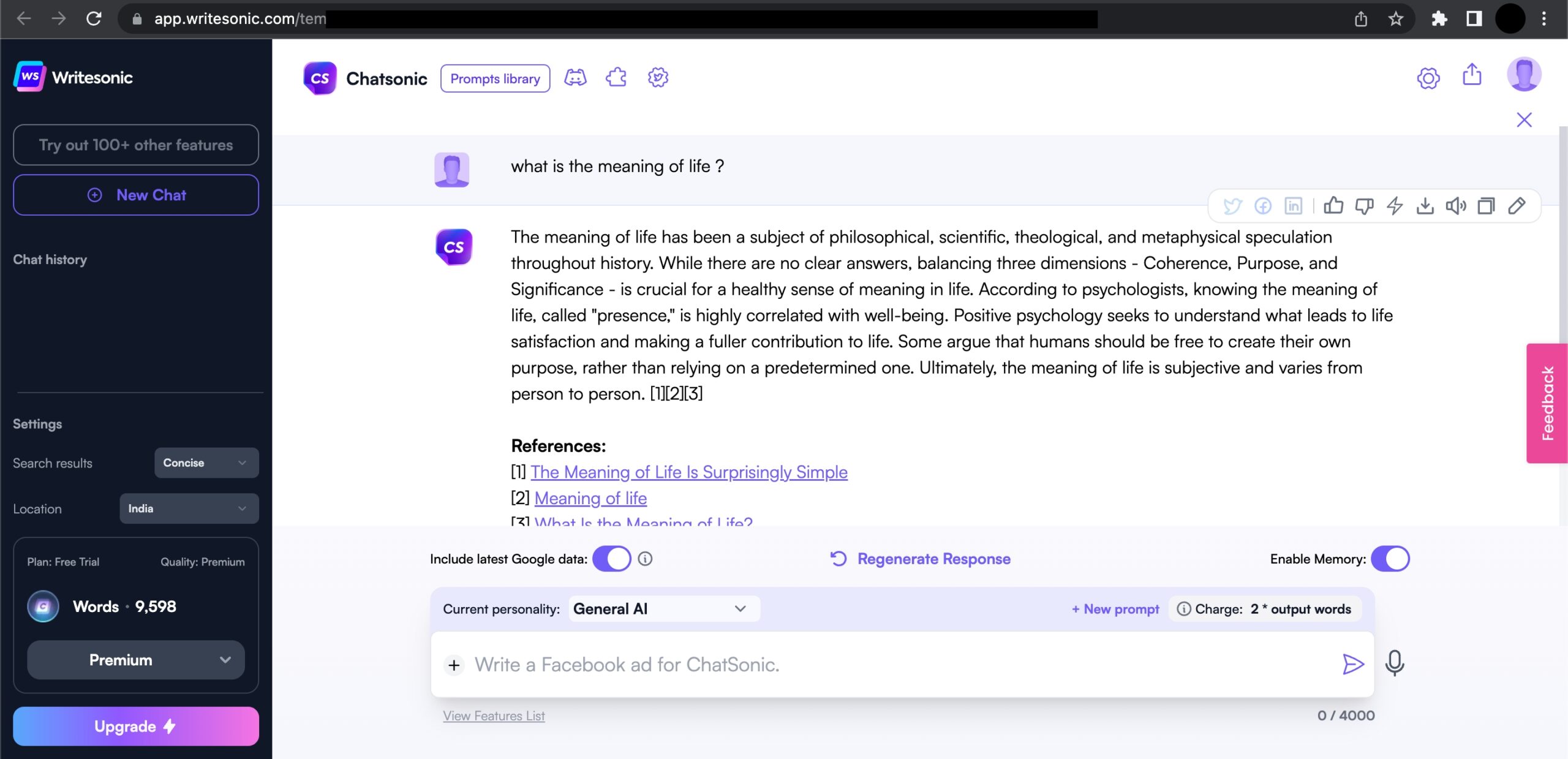 Interestingly, you can also select a personality for your conversions on this tool, which gives a response based on that personality. The tool's only downside is that it works free for just 10000 words. After that, you have to pay for the premium subscription. Another great feature of the tool is that it also comes with a Google Chrome extension that you can use. So if you want a chatbot that can work as well as ChatGPT, check out Chatsonic. 
Developer: Samanyou Garg, Writersonic
It can be beneficial for: People who are looking for references from the internet for the latest information. 
2. Jasper Chat
Jasper is a prominent name in the content generation tools sector. It utilizes GPT-3.5 and OpenAI technology and has been designed primarily for businesses in advertising and marketing. However, anyone who wants an AI chatbot similar to ChatGPT can use it.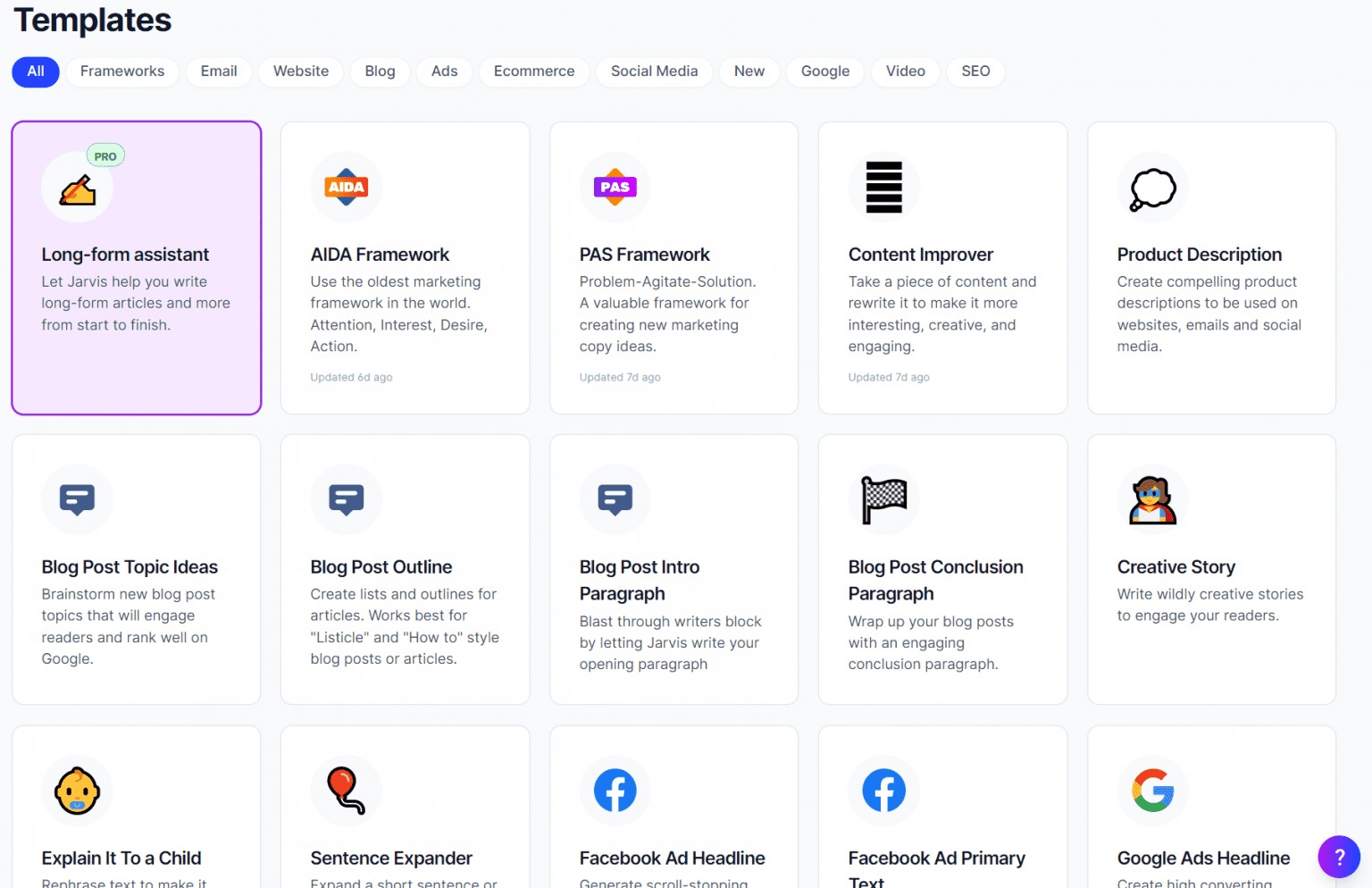 Jasper Chat has learned from billions of articles and other information in 29 languages and has contextual memory. While it is not a research engine, Jasper Chat can still hold medium to complex conversations. The chatbot is free, but you need to upgrade to Jasper's Boss or Business plan to access all features, starting at $59 per month.
Developer: Jasper AI Inc
It can be helpful for: Marketers and working professionals in the content business.
3. Microsoft Bing 
It is evident that Microsoft is interested in AI, so they have invested $1 billion in OpenAI. The two companies have a close partnership for developing new AI technologies. Microsoft has upgraded its Bing search engine with an improved version of ChatGPT, which Microsoft calls the new "Prometheus model" but is confirmed to be GPT-4.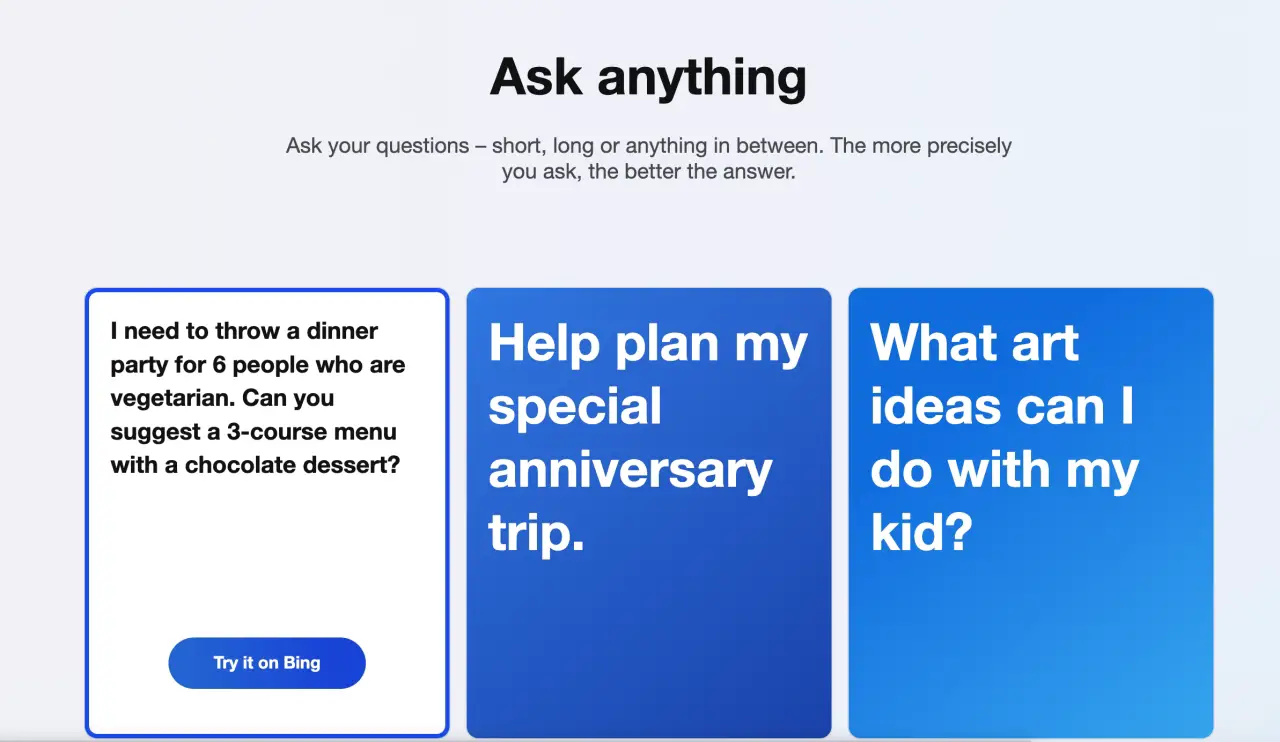 The new Bing has a Chat mode that allows users to ask contextual questions and get relevant information. Users can plan trips, get recipes, seek advice, and more. The new model is faster and more accurate than previous versions. Bing is currently in a limited preview but will be free to use once released.
Developer: Microsoft
It can be beneficial for: Internet users and people who want a ChatGPT-like experience on a browser. 
4. Google Bard AI – A rival to ChatGpt
Google Bard is an experimental conversational AI service that uses a lightweight model version of LaMDA, Google's next-generation language and conversational model. It is now available for early access in select countries. There is no statement yet from Google regarding its integration with the company's search engine, but there are plans to add new AI-powered features to Google Search.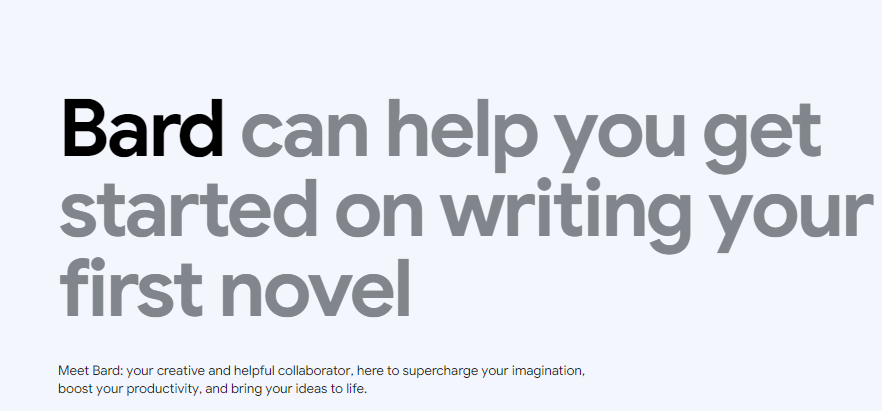 Developer: Google 
It can be beneficial for: Anyone looking for a conversational AI service, particularly those who may be interested in early access to an experimental technology
5. Character AI
ChatGPT can have an excellent natural conversation, but it still lacks a personality as it is a chatbot. That is why we have Character AI on the list as one of the best ChatGPT alternatives. 
Character AI is a ChatGPT alternative that allows users to choose from various AI personas, including famous people like Elon Musk and Socrates, each with their conversational style. Users can create their persona, design their avatar, and start chatting. However, AI can be slower compared to other similar services.
Developer: Noam Shazeer and Daniel De Freitas
It can be beneficial for: People who are looking for fun interactions with different characters. 
6. Chinchilla 
Next up on the list is Chinchilla, a project developed by DeepMind. Many people consider it a significant contender to GPT-3. It is a compute-efficient model with 70 billion parameters and four times the amount of data Gopher uses.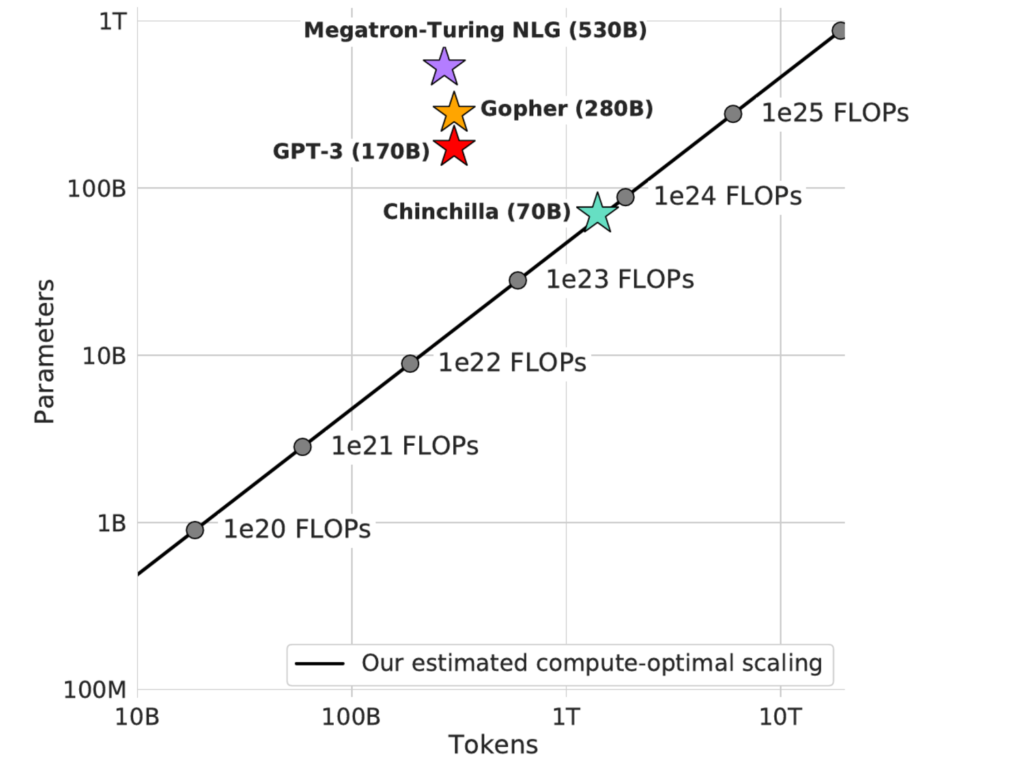 Chinchilla has demonstrated superior performance in various downstream evaluation tasks, outperforming Gopher, GPT-3, Jurassic-1, and Megatron-Turing NLG models.
Developer: DeepMind
It can be beneficial for: AI researchers and developers who have the resources and expertise to utilize its capabilities thoroughly.
7. FaceApp
FaceApp is a unique entry on the list, but it is more potent than ChatGPT as it can edit images beyond imagination. It is available for Android and iOS mobile platforms. The app can change your facial expressions and age, add facial features, and more.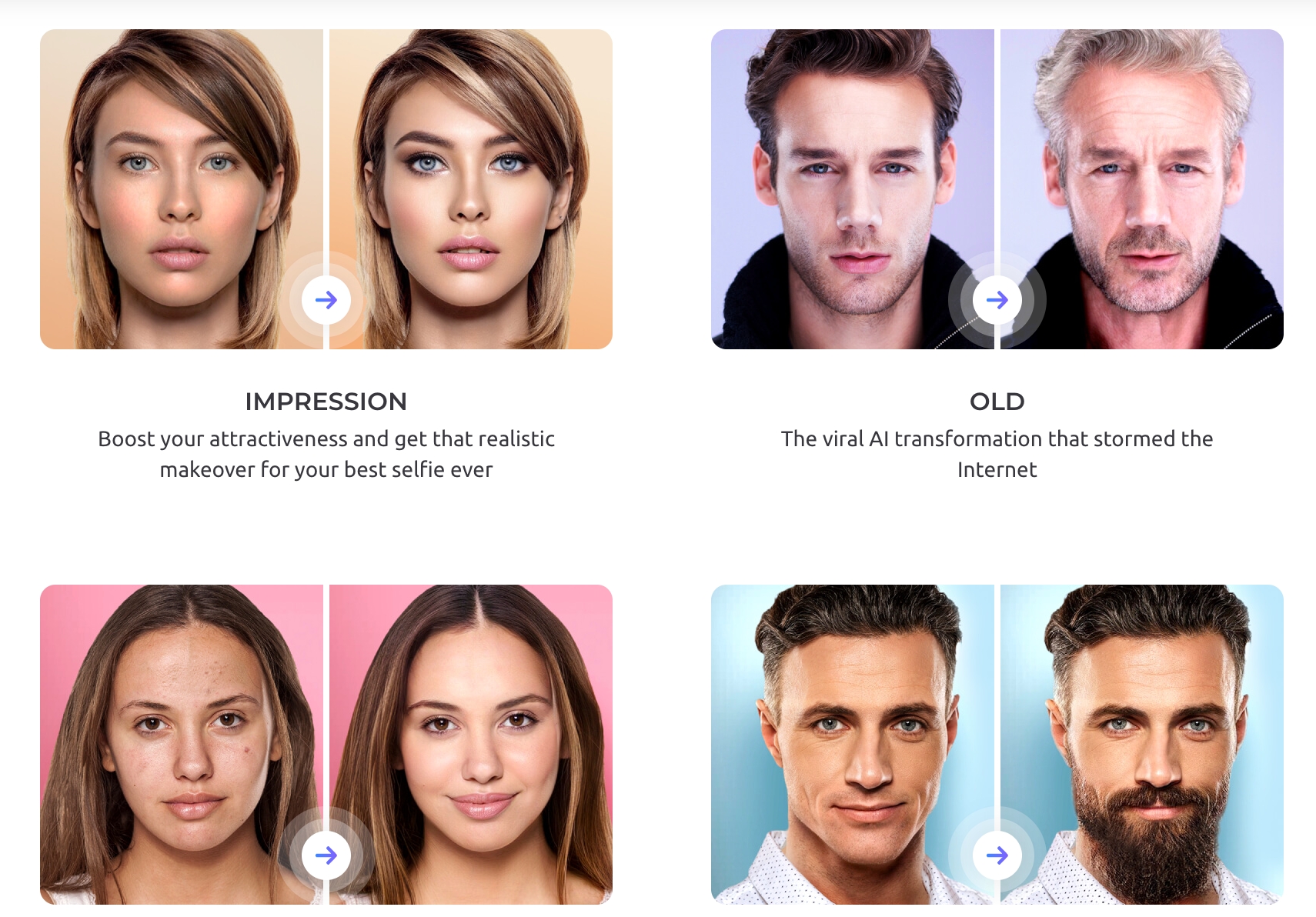 Although the company markets it as a photo editing tool, FaceApp is much more than that. It can alter facial features and quickly prepare photos for social media. If you're looking to explore your creative side beyond ChatGPT, FaceApp is an excellent option.
Developer: FaceApp Technology Limited
It can be beneficial for: People who are into photo editing and don't want to spend a ton of time in Photoshop. 
8. MIDJOURNEY AI 
You might have seen some stunning AI-generated photos of people online. These photos look unreal but gorgeous. Well, you can give the major credit for that to MIDJOURNEY AI. It is one of the best AI image generators available right now.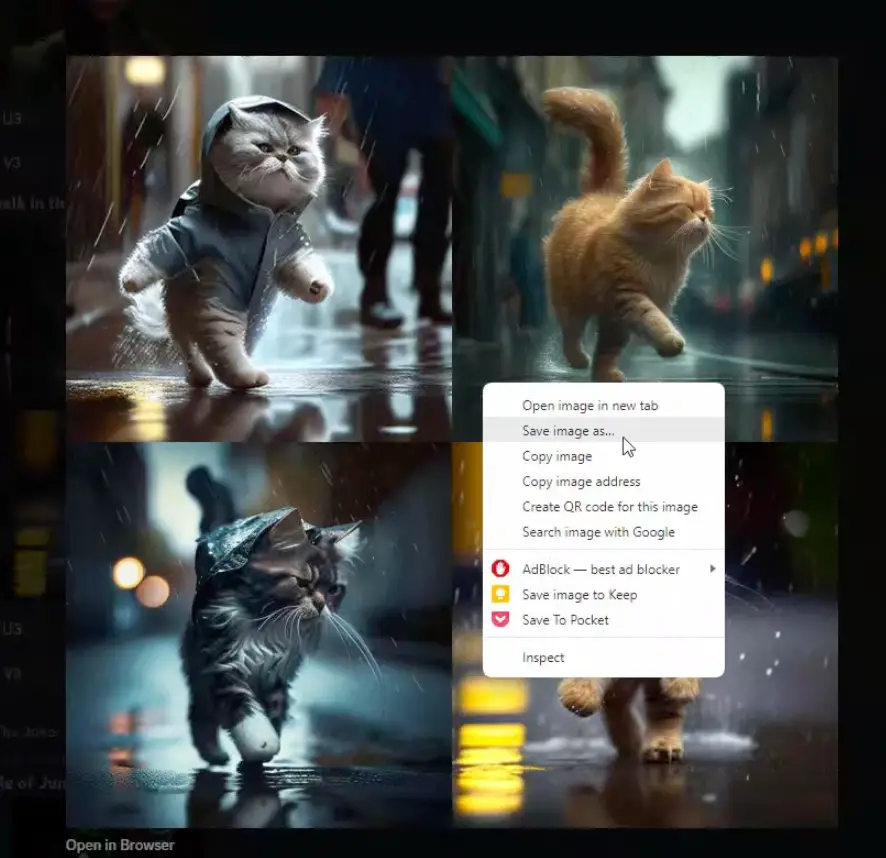 As of now, you can access the beta version using Discord. However, the results are just next level. All you have to do is type a prompt and then express your imagination. The AI tool will literally turn your imagination into art. 
Developer: Midjourney, Inc
It can be beneficial for: People who want stunning images and artwork of their imagination.
9. Colossal Chat
If you want to use a tool that does not require sign-up, you can try Colossal Chat. It is a good ChatGPT alternative that allows you to perform a wide range of actions. The tool is completely free to use.
The tool works pretty much like ChatGPT and can hold good conversations. It can write essays, generate codes, etc., with ease. The response time is not the best on this tool, but it still works pretty great.
Developer: ColossalAI Labs
It can be beneficial for: People who want a simple ChatGPT alternative with no sign-up.
10. YouChat
One of the biggest issues with ChatGPT is the information gap between September 2021 till now. Well, YouChat is an alternative that resolves this issue. YouChat is an AI chatbot integrated into a search engine of the same name. It is trained on an upgraded large language ChatGPT model. It has full access to the Internet, allowing it to deliver accurate answers and stay up-to-date with the latest information. 
YouChat can provide a variety of information, including writing code, giving advice, breaking down complicated concepts, and summarizing books. It is easy to use, just head to the chat page and type in your query. However, occasionally the bot may not be able to provide an answer. 
Developer: Mobisoft, Inc. 
It can be beneficial for: People who want a simple ChatGPT alternative that can provide up-to-date information.
11. Quillbot
If you use ChatGPT for rewriting and paraphrasing text, Quillbot might be a better alternative. It has an easy-to-use, friendly UI, making it easy for anyone to use the tool.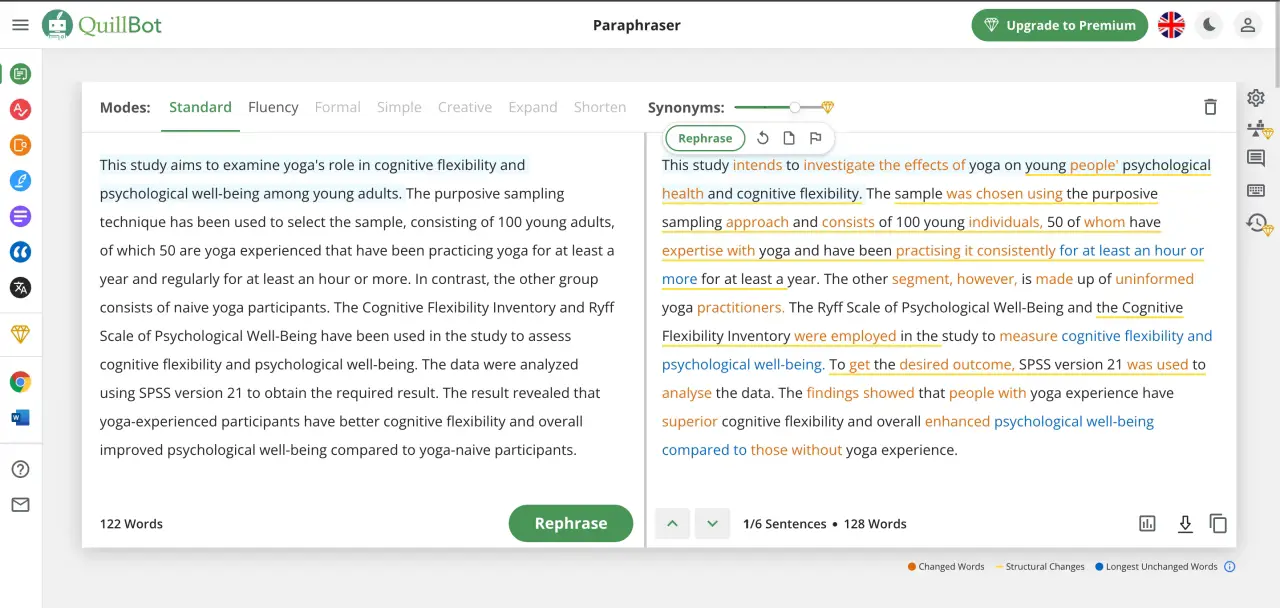 While ChatGPT can do a multitude of tasks, QuillBot is specifically built for paraphrasing. It is optimized for generating high-quality paraphrased content, making it a specialized tool for this specific task. Quillbot provides multiple options for paraphrasing, including different writing styles and synonyms, which allows users to customize the output based on their preferences.
It also offers options for simplifying or expanding text, making it versatile for various writing needs.
Developer: Rohan Gupta 
It can be beneficial for: People who want an advanced paraphrasing tool with versatile paraphrasing features.
12. DialoGPT
If you are looking for a casual and light-hearted ChatGPT alternative, then DialoGPT is an excellent option. Although it is not as popular today because the tool is suppressed by  GODEL AI, it is still a fun AI chatbot.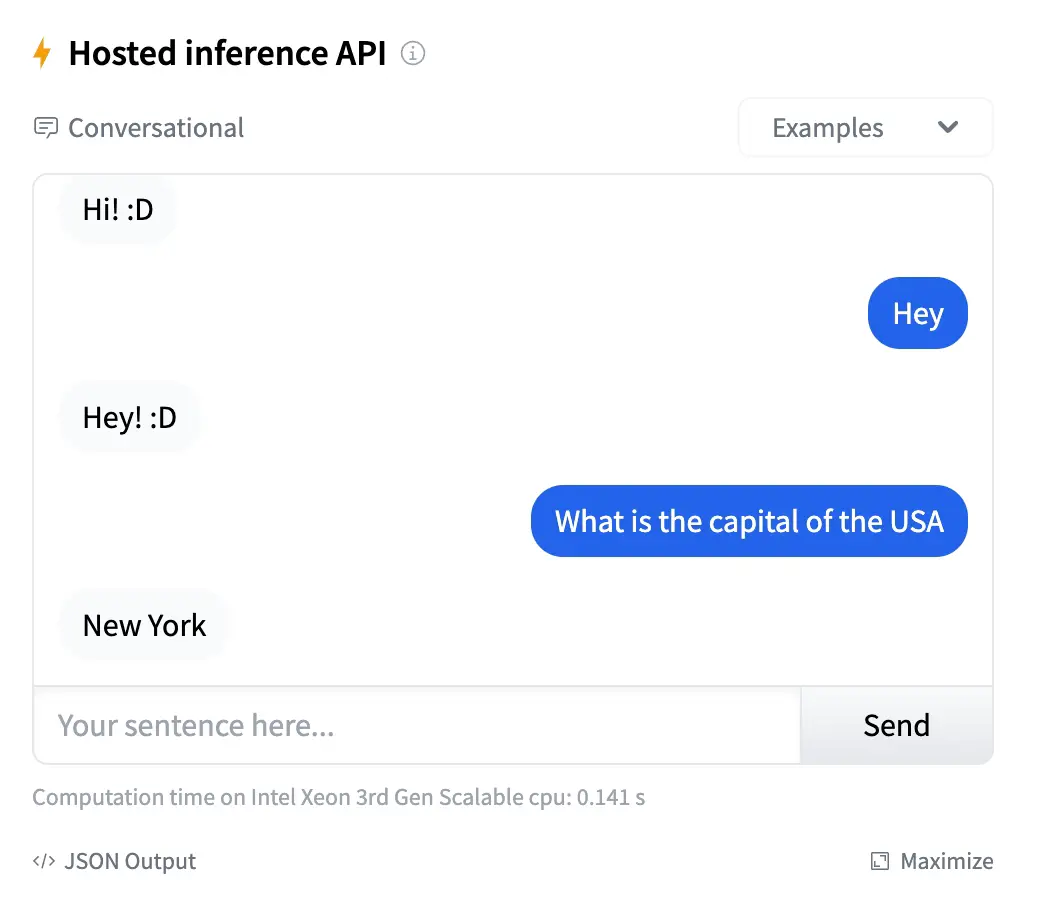 Remember that this is a casual and simple AI chatbot, and you can't expect it to deliver ChatGPT-like responses. Although DialoGPT responds rather well, it lacks contextual awareness and is prone to confusion. Due to its use of an API and maybe incomplete training, it can forget the subject of the chat. Additionally, it lacks capabilities like model selection, microphone input, and picture production. In our testing, it couldn't even answer a common, but you can still try it. 
Developer: Microsoft 
It can be beneficial for: People who want a light and fun AI chatbot.
13. GitHub Copilot X
One of the most significant use cases for ChatGPT is debugging and error-solving for codes. What if we told you there is an alternative that can also write code as good as ChatGPT? Well, GitHub Copilot X does precisely that. It is an AI-based solution for programmers that suggests and completes code and entire functions in real-time. The tool works on auto-completion and uses OpenAI's latest GPT-4 model.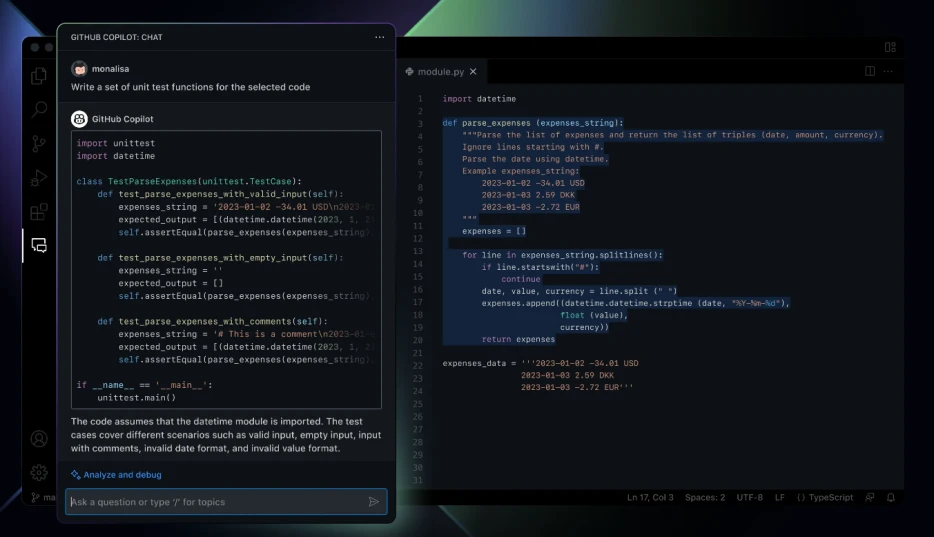 Copilot X works with all popular coding editors and can generate syntax in various languages. It also features chat and voice capabilities, allowing developers to give natural language prompts. Copilot X can provide users with an in-depth analysis of code blocks, answers questions on docs, and provide a personalized developer experience. However, the tool is expensive for its features and functionalities.  
Developer: OpenAI
It can be beneficial for: People looking for a tool for code generation and who want in-depth analysis and explanation of the code.
14. Replika 
There are many instances when we wish someone would give us some good dating advice. However, it is pretty challenging to get them as we often feel embarrassed. Well, Replika is one of the ChatGPT alternatives that can help you in this aspect.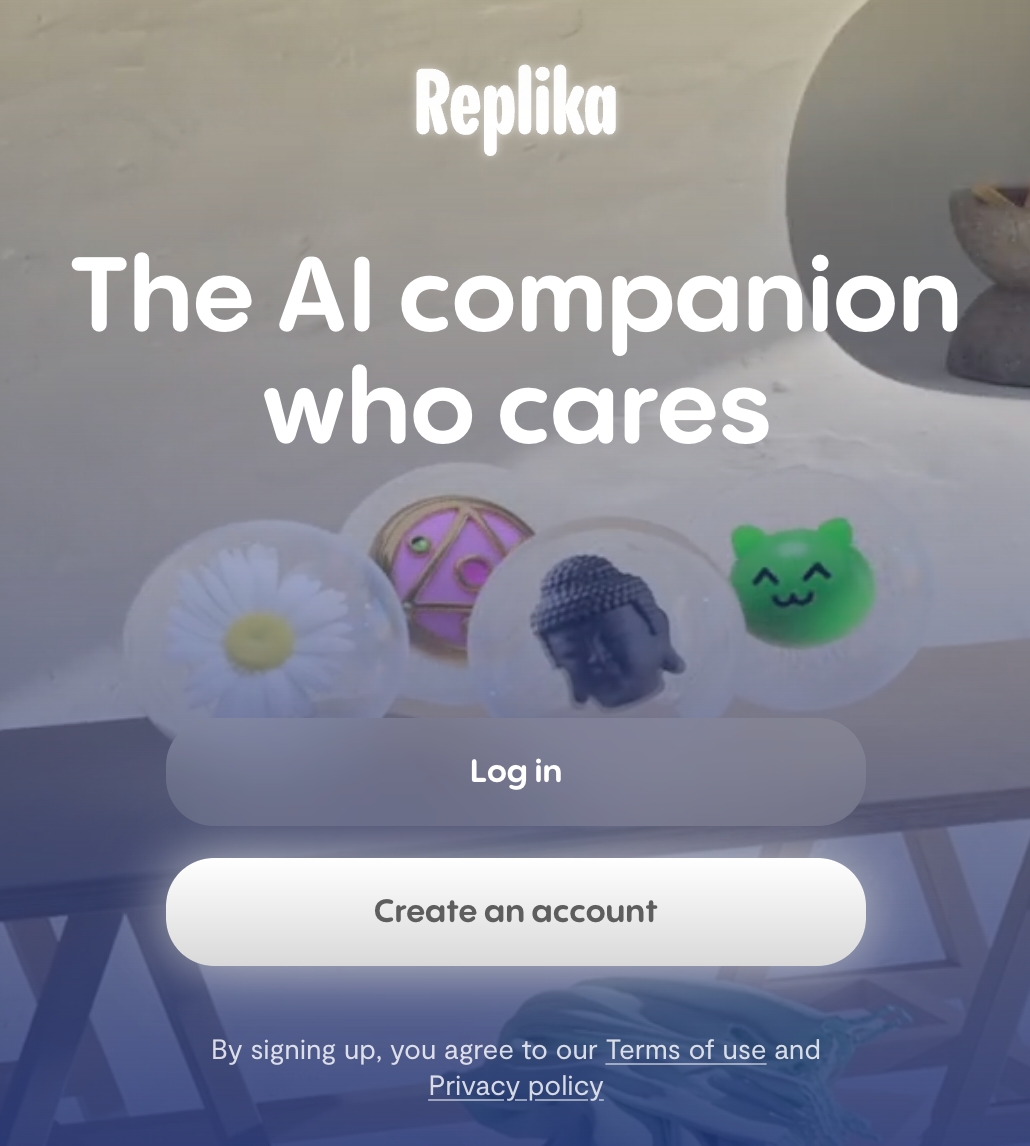 Replika is an AI chatbot that uses the GPT-3 language model to offer companionship and develop deep relationships with users. The chatbot tailors itself according to the user's inputs, making it a personalized conversation experience. Users can talk to Replika about anything and everything, and it keeps a virtual diary of past conversations. The bot has access to the internet and can provide news updates. Replika's intricacies include the ability to play games, talk about astrology, and video call the AI with a Pro Membership. So if you are having a hard time finding someone and want some meaningful conversations, make sure to try Replika.
Developer: Luka Inc.
It can be beneficial for: People who want romantic and intricate conversations. 
15. Amazon Codewhisperer 
Amazon has developed an AI-based software development tool called 'Amazon Codewhisperer' to help programmers with their code. The service takes in feedback through comments and suggests proper code by generating recommendations in an integrated development environment (IDE). 

Codewhisperer supports various programming languages, including JavaScript, Python, C#, Java, and more, and can be used independently of Amazon Web Services. The service is in a preview period and free to use. So if you are facing issues with their code, try the Amazon Codewhisperer while it's free. 
Developer: Amazon
It can be beneficial for: People who are facing issues with their code.
Closing Thoughts 
We hope you like these ChatGPT alternatives. Each of the AI-powered chatbots or tools on the list comes with its own features. They also serve different use cases, so analyze your use case and select the best one. 
FAQs
Q: What is the best ChatGPT alternative?
A: The best ChatGPT alternatives on the list are Jasper Chat, Microsoft Bing, and Chatsonic
Q: What are the best ChatGPT alternatives for coding queries?
A: GitHub Copilot X and Amazon Codewhisperer are some of the best ChatGPT alternatives for coding queries.
Q: What is the best AI tool for image editing?
A: FaceApp is the best AI tool for image editing on the list.
Read More: