Generally, all Windows computers have English as default language which is popular and handy to most computer users. But whenever you need to type in different languages as per your requirements you need to change the keyboard language to the desired one from the default language.
Also, a non-English speaking person mostly needs their native language as the keyboard input.
However changing the default display language of Windows is another thing that shows everything in the selected language, you can also change display language easily by following this article.
The language of the keyboard can easily be changed from English to French, English to Hindi, French to English, US English, etc.
Just a few settings need to be modified in the Control Panel. This can be done by changing the language as well as the keyboard settings.
It is important to note that when one switches languages in Windows, the configuration of settings happens as per the application.
The input language has to be changed depending on the program that is being used. This can be done very easily with the help of a language bar which automatically shows up when another language is added to Windows.
Change Keyboard Language in Windows 8/8.1 & 10
To change keyboard language in Windows 8/8.1, firstly open the Control Panel and click Language.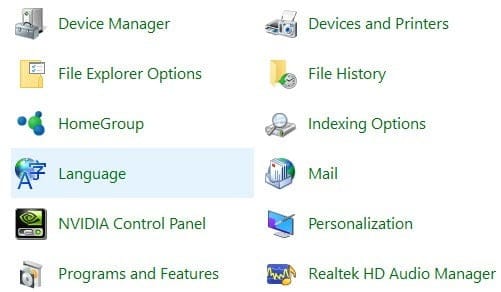 Now click on Add a Language option. As compared to Windows 7, Windows 8/8.1 have a good interface to browse languages. A nice preview can be obtained from characters of all languages.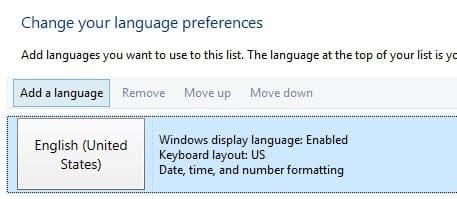 Choose the language and click on the 'Add' option which lies at the bottom. Now, this would be seen as installed language. Some messages are also sent from Windows as necessary files for language are being installed.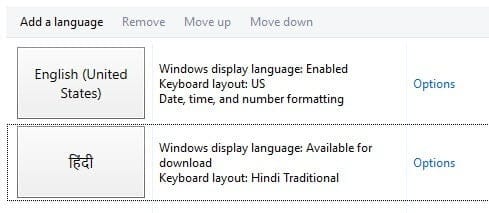 The language pack can also be downloaded for this newly installed language. With this, the display language of Windows can be changed. Input methods can also be added for a particular language.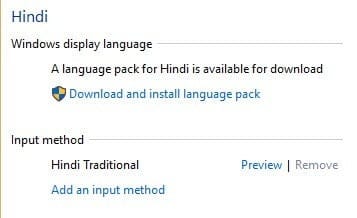 Changing The Keyboard Language in Windows 7
For Windows 7 and Vista, open Control Panel and click on the option Region and Language.

Now click on the tab 'Keyboards and Languages' and then click on the tab 'Change Keyboards'. The current default input language along with the installed services would be displayed. For adding a language, click on the 'Add' button.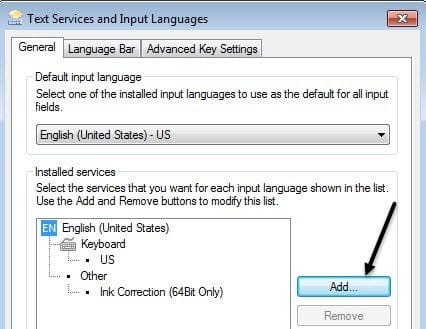 Scroll down for seeing options of the language that need to be added. Expand the keyboard section. Based on the physical keyboard that is being used, use the correct keyboard option. Different options have to be checked out because sometimes the keyboard doesn't work out properly.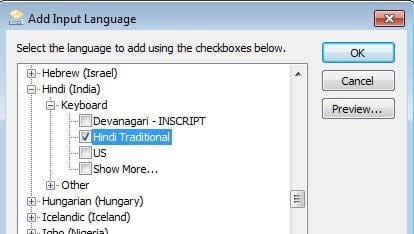 Click on the 'Preview' option for seeing how the language characters are mapped to the keyboard that is being used.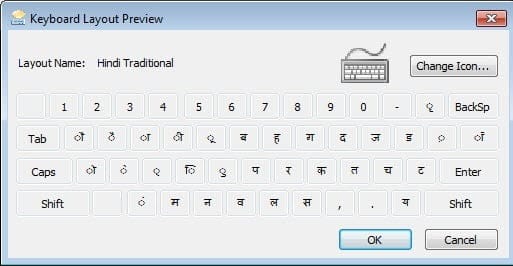 Change Keyboard Language in Windows XP
The windows XP has been discontinued but many people still use it. The older PCs run Windows XP due to old hardware. If you want to change the language in Windows XP then follow the given steps.
Go to the Control Panel and opt for the 'Regional and Language' option.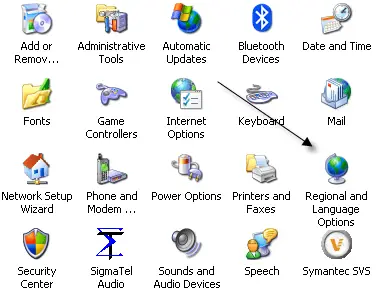 Now click on the Languages tab, after which click on Details button. With this, the Input Languages Dialog box would be loaded. Here, the list of keyboards and installed services on your PC would be displayed.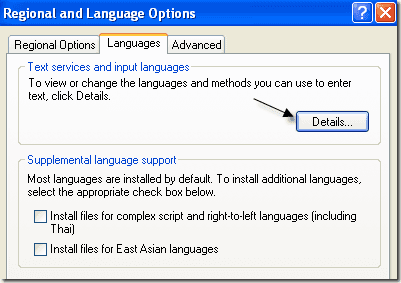 Click Add for installing a new input language and keyboard language. Choose the type of keyboard and input language.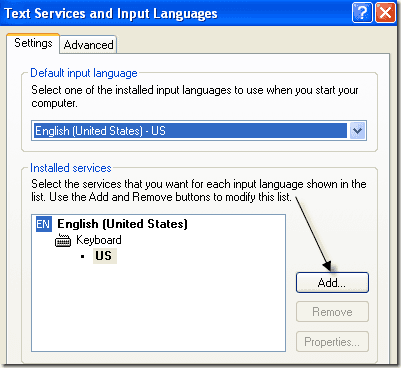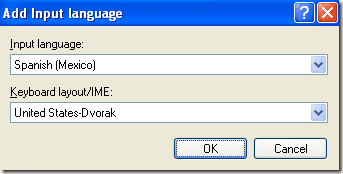 Using the Language Bar
When a new language is being installed in Windows, the language bar is automatically enabled which you can find on the taskbar. This bar is very useful to switch between languages in Windows. Only one language is not going to be used for all applications and so, it is easy to switch with the language bar.
Once you click on language selector it will pop different installed languages to choose according to your choice.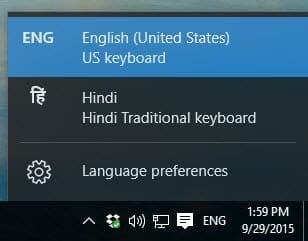 Above are easy to follow methods to change keyboard languages on the different versions of Windows, like XP, Windows 7, Windows 8, 8.1, and Windows 10.
Bonus Tip – If you want to type in different languages only for a few times you can go for online typing sites that offer different languages to type using English as well as language-specific keyboards.
This is suitable for certain applications and small scale typing where you don't need to change the keyboard language of your computer.
Quillpad – Type in different Indian languages including Hindi, Punjabi, Urdu, Marathi and many more
Gate2Home – Offers keyboard into different languages.
www.branah.com – Type in different languages using language-specific keyboards.