iPhone video editing apps can transform your videos into creative video content that can easily be uploaded on various online platforms. In the quest to capture the right moment at the right time, we usually click a lot of pictures or make a lot of clips. Have you captured some videos or photos on your iPhone or iPad and are wondering how to transform these into captivating videos? Then go through this article as it includes a thoughtfully curated list of video editing apps for iPhone or iPad users.
All the video editing apps mentioned below include a variety of features and effects that can quickly add charm to monotonous videos. Some of these apps are loaded with professional tools for pro-level editors, while others are appropriate for beginners. All these apps can edit 4K videos shot directly from the latest iPhones.
Top 10 Best Video Editing Apps for iPhone Users
Transform all your captured photos or videos into personalized videos by using any of the ten video editing apps mentioned below.
1. Splice – Video Editor & Maker
A suitable app that is an efficient choice for new content creators. It helps beginners to create professional-like video content using their iPhone or iPad. Splice is a video editor from GoPro.
This video editing application allows users to trim, overlay, or create transition videos with merely a few clicks. Users can take a free trial of this application for a week, followed by purchasing its subscription to boost their editing game by using the newly available high-quality effects.
Features:
Record voice-over tracks.
Plethora of video filters.
Merge audio tracks.
Highlight important parts of the video and edit around them.
Share freshly edited videos using links.
Rating: 4.5 out of 5
Developer: Bending Spoons Apps ApS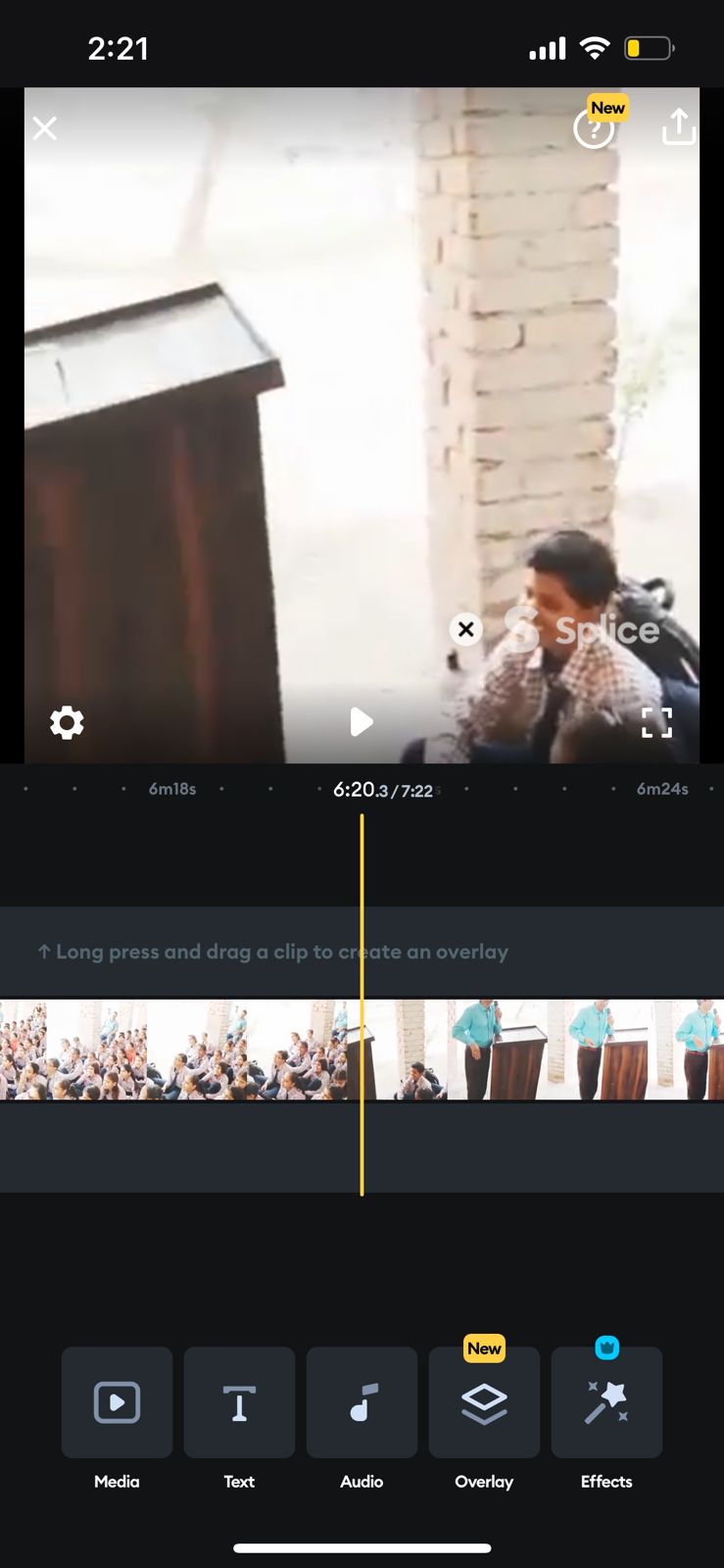 2. iMovie
Indeed, one of the most popular video editing apps for iPhones, as it is an integral part of Apple's suite of products for iOS. This is one of the few pre-installed apps on new iPhones. iMovie is an extremely handy app that naïve users can use to create incredible videos using their iPhones.
The users can easily import their desired videos and photos into projects to edit them in intuitive settings. However, iMovie is an excellent video editing app for beginners, which is not very useful for serious or high-level video editing.
Features:
Trimming videos.
Add basic transitions to the videos.
Availability of more than ten different filters and themes.
Adding text overlays.
Setting an audio track to the videos.
Rating: 4 out of 5
Developer: Apple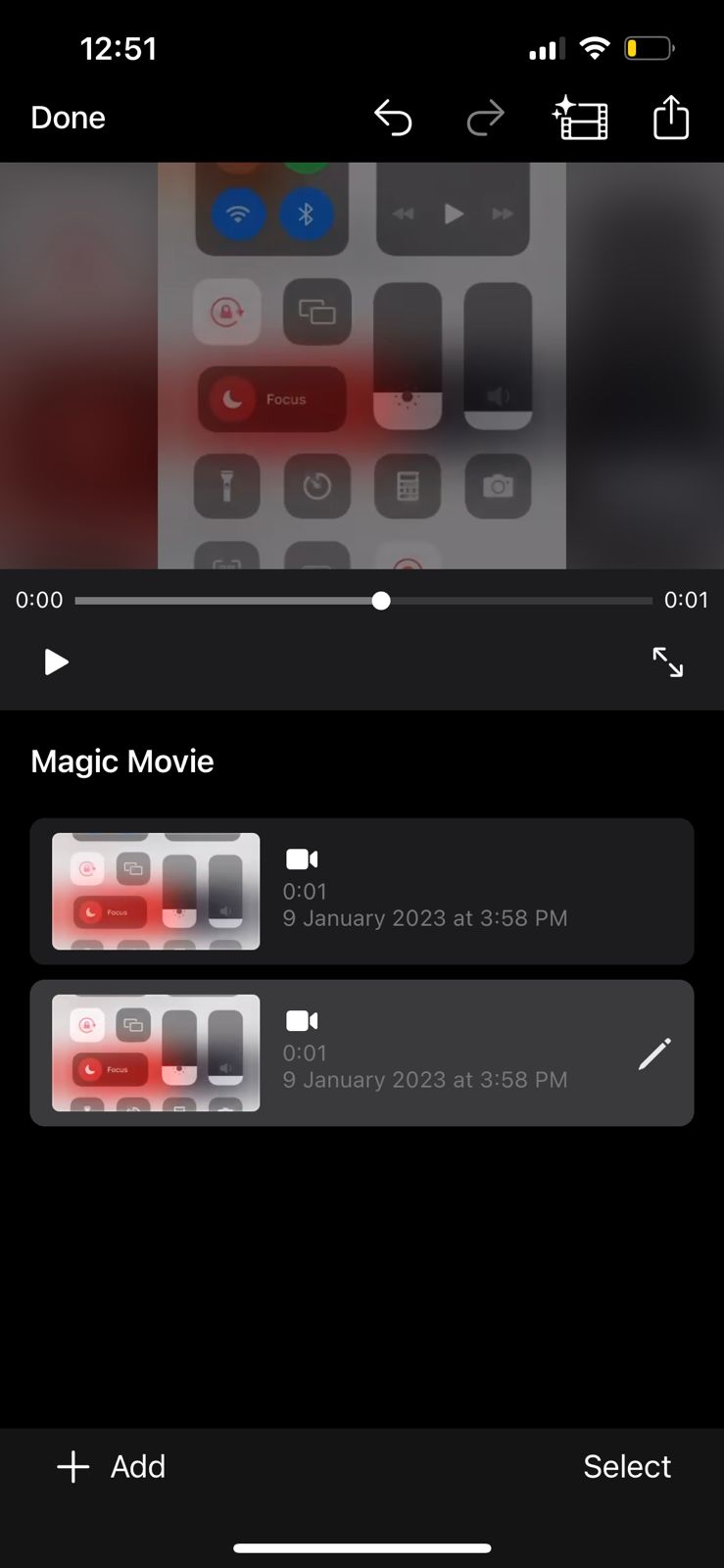 3. Filmmaker Pro – Video Editor
An amazingly edited video, either for your Instagram profile or other social platforms, can easily be created using Filmmaker Pro. It is a free video editing app that provides in-app purchases for users to avail of additional features.
However, the free version of this editor includes a variety of features. Yet, features like audio tracks, unique animations, or fonts are available only on the paid version of this application.
Filmmaker Pro is indeed the best app to create professional-like videos because of its easy-to-use and detailed user interface.
Features:
Picture-in-a-picture effect.
Plethora of filters and themes available for editing.
Huge library of audio tracks and sound effects.
Several fonts and labels.
Rating: 4.6 out of 5
Developer: Tinkerworks Apps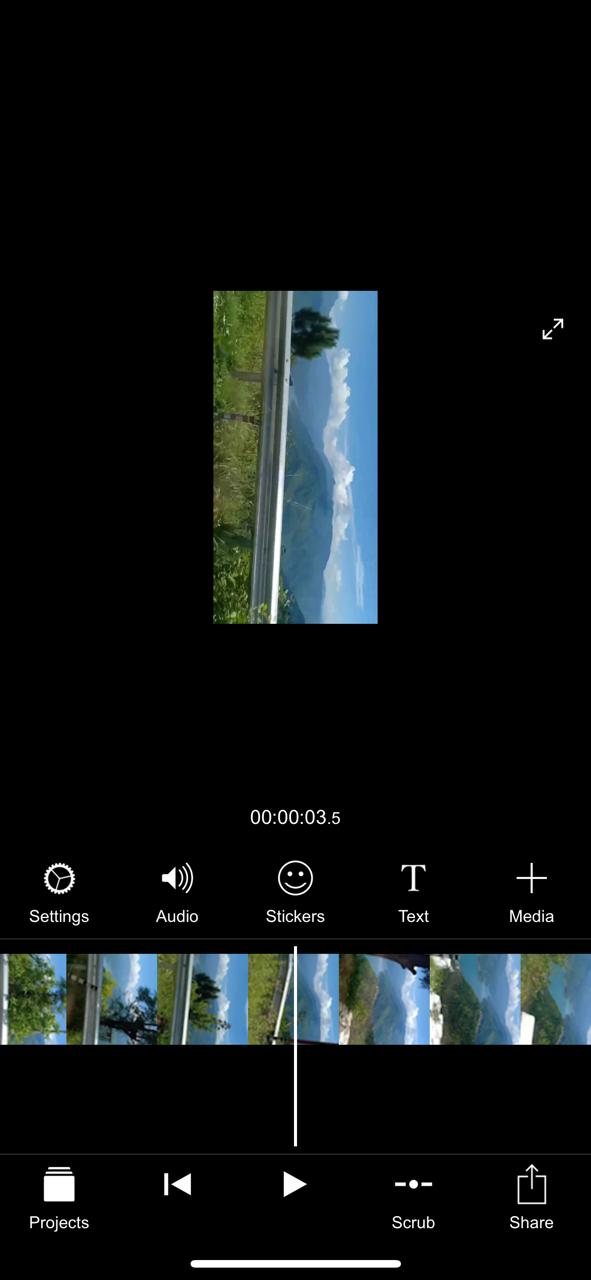 4. Adobe Premiere Rush for Video
Adobe Premiere Rush is one of the most in-demand video editing apps for creating high-quality video content. Users can even choose to capture photos and videos using the app's camera functionality. This allows the users to have a common platform for capturing and editing their video content. It is also a suitable platform for all those who wish to manage multiple video tracks, using its split view and picture-in-picture feature for convenient editing.
This video editing app is available both as open-source version and a premium version that requires a subscription. The latter version unlocks additional features like advanced audio tools, filters, and others.
Features:
Easy pan and zoom effects.
Using single content on multiple platforms.
Unlimited video exporting.
Add an audio track.
Customize animated titles for videos.
Variety of editing tools.
Rating: 4.6 out of 5
Developer: Adobe Inc.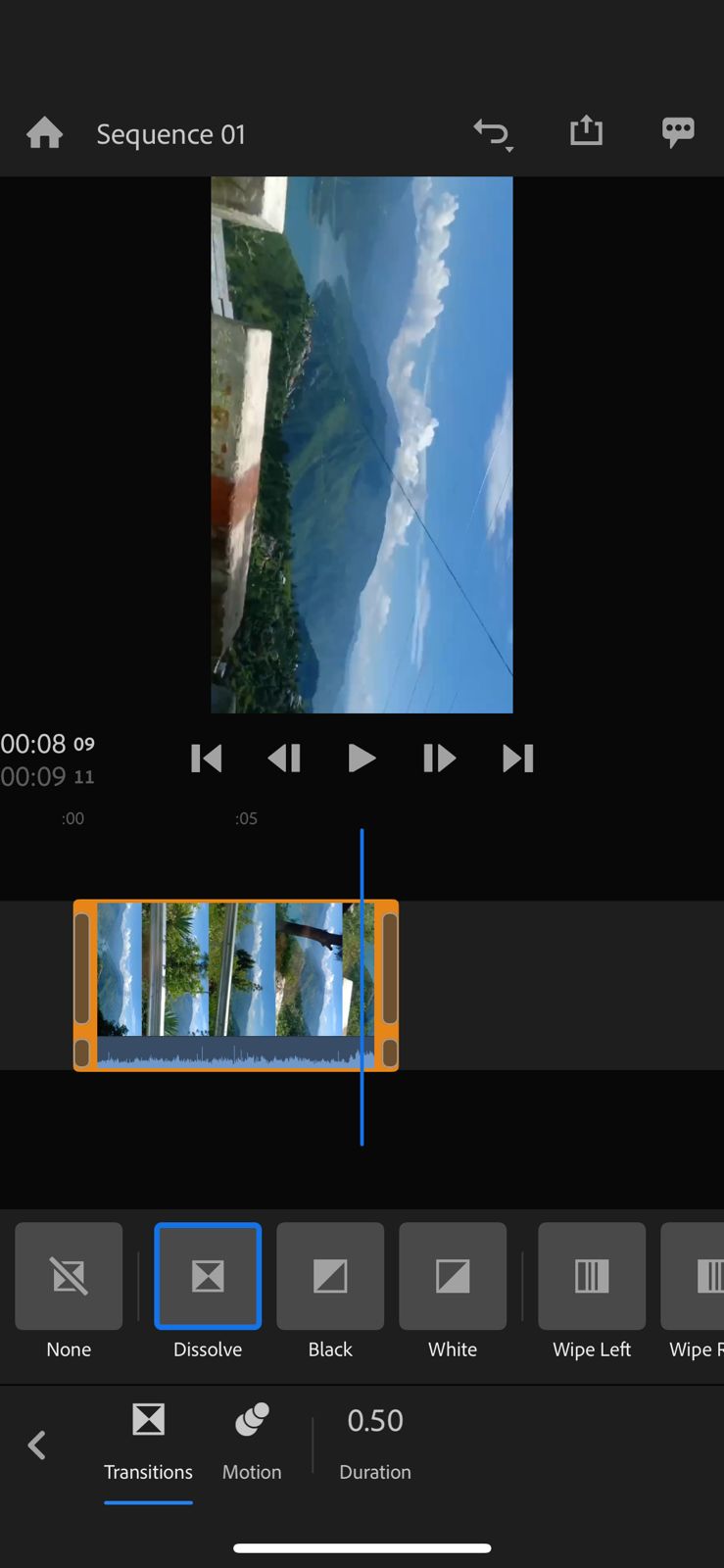 5. Magisto Video Editor & Maker
Quickly transform any video or image from your camera roll into a perfect post for your social media account with the help of suitable features. Magisto is a simple yet effortless video editing app for beginners.
Using this app, users can start by importing their desired photos and clips from their iPhones to the application, then selecting an appropriate theme, music, title, and duration for the video. Once all these details have been added, Magisto automatically creates a video for you and sends a notification once the video is ready.
Features:
Add music.
Select the duration of the video.
Automatically generates a unique video for users.
Rating: 4.5 out of 5
Developer: Vimeo, Inc.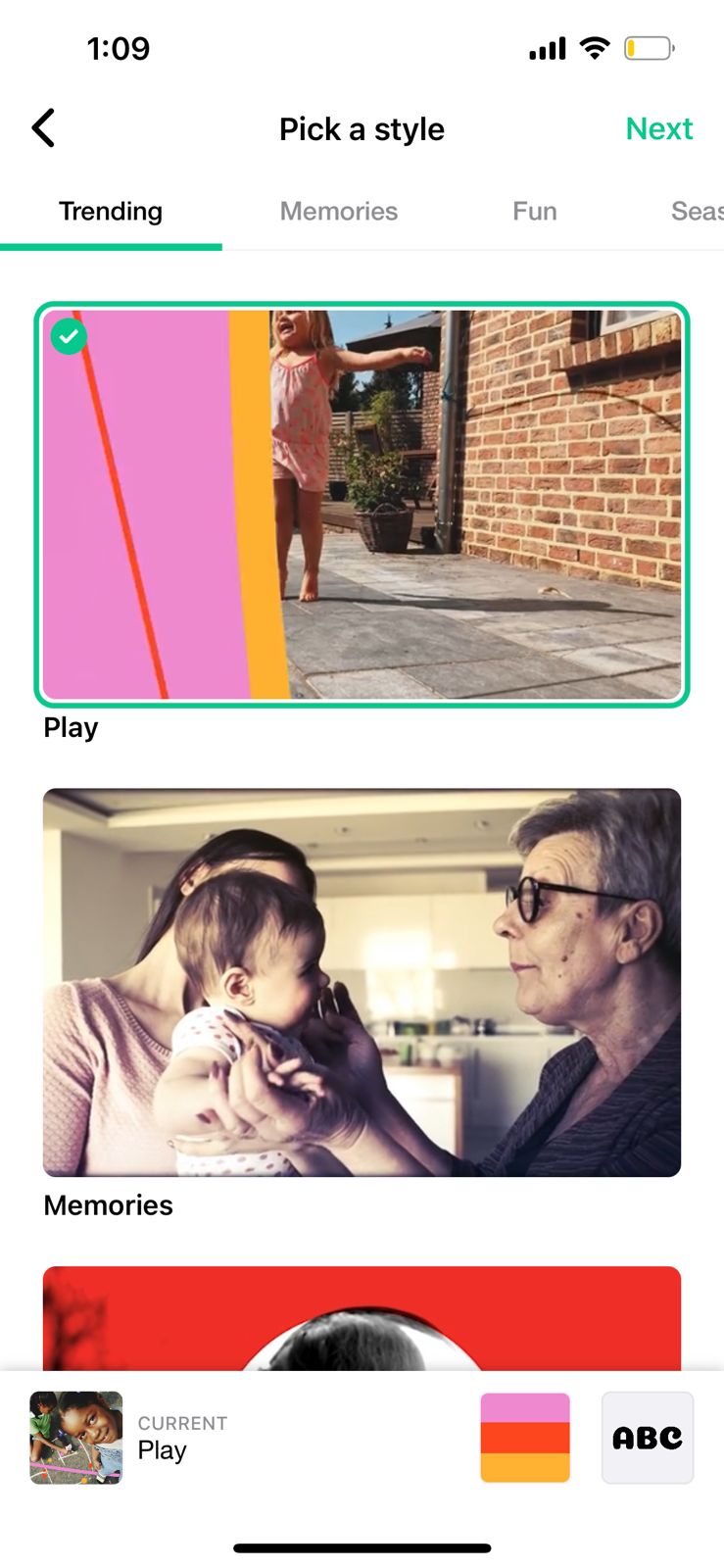 6. Quik
Create your masterpiece using this user-friendly application on your iPhone. All you need to do is edit, trim, or highlight videos with just a few clicks. This video editing app provides over twenty filters and more than ten themes for quick and easy edits.
GoPro Quik- Video Editor, is undoubtedly the most suitable video editing app if you generally capture your content using a GoPro camera. This is an excellent open-source application with a massive list of features from GoPro, both for iPhone and Android users. However, users might have to upgrade to the paid version of this app to add background audio and avail of several other advanced effects.
Features:
Automatically add transitions and create shareable videos.
Share video content directly.
Choice between cinema and square format.
Rating: 4.8 out of 5
Developer: GoPro Inc.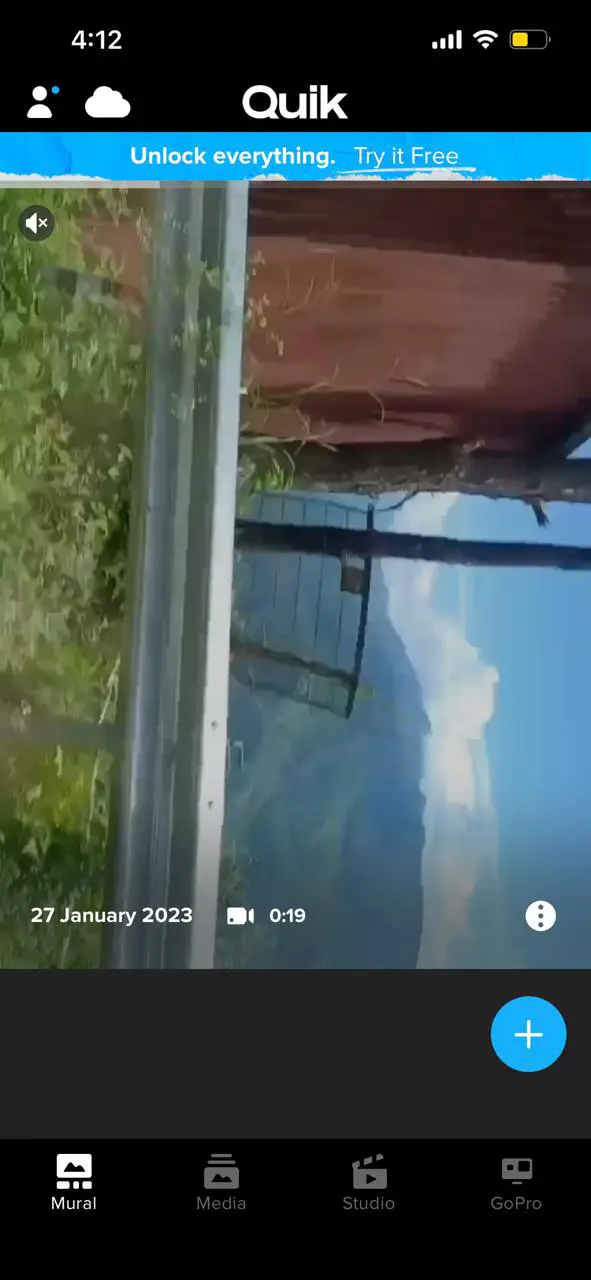 7. InShot – Video Editor
If you have a slight inclination toward creating captivating video content, then you might be aware of InShot. This app allows users to edit videos and photos and make video collages. InShot is considered the best app for editing Instagram videos or reels.
This app is highly convenient because it offers essential editing tools like cut, delete, merge, trim, adjust the video, and several others. Users can choose to add their preferred music or select from the plethora of audio options available on this app.
InSot video editor app also supports using filters, effects, emojis, stickers, color correction, and video transitions. The users can flip or rotate videos and conveniently sync the audio to their video. InShot offers a free version, in-app purchase, and subscription of this application for its users.
Features:
Easy voice-overs.
Offers easy color correction of videos.
Add a suitable audio track.
Rating: 4.7 out of 5
Developer: Shantanu PTTE. LTD.
8. VN Video Editor
A suitable video editing app both for amateur and professional editors. VN has an intuitive interface that makes it a convenient choice for new users. This video editing application includes almost all the features that are needed to create captivating videos.
A considerable number of templates and transition effects are available in this video editing app for producing high-quality videos. VN even allows its users to add quality voice-overs to their videos.
Users can even select their desired text, font, imported music, sound effects, stickers, and others to create alluring photo or video content. VN Video editor provides users an option for in-app purchases to avail of additional effects.
Features:
Picture-in-picture feature.
Multiple device management.
Availability of speed curve to speed up or slow the videos.
Protection for photo or video content.
Rating: 4.7 out of 5
Developer: Ubiquiti Labs, LLC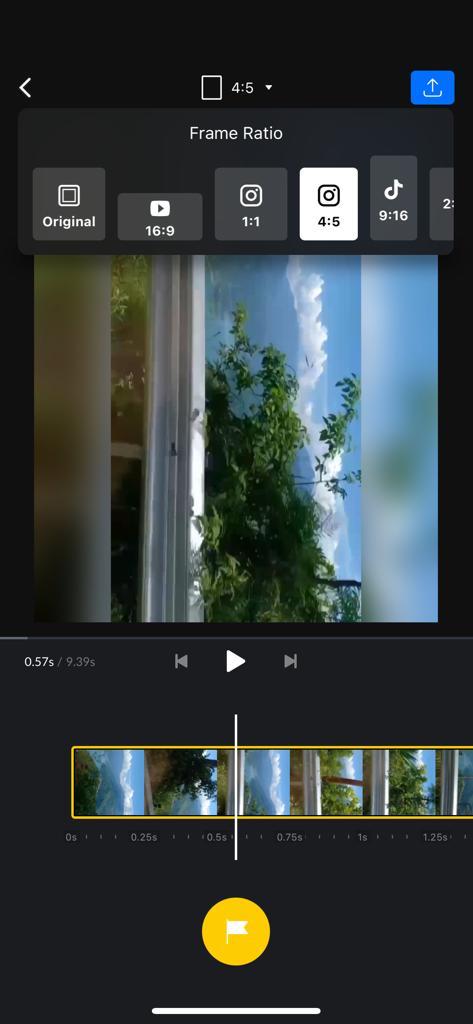 9. Filmora
Filmora is a popular video editor app for iPhone users with no watermarks. Exciting video content can swiftly be made using this application with a user-friendly interface.
Various themed filters and effects are available in this application to create interesting videos. Users can easily use this app to perform basic tasks like trimming, splitting, or merging videos.
Though this editing app even offers advanced features like reverse play, curve shifting, Picture-in-picture effects, easy voice-overs, and several others. All these features are sufficient to create engaging video content.
However, some users can opt for in-app purchases to avail of various other features and templates to create professional-like videos.
Features:
Intuitive interface.
Availability of free music library.
Add aminated texts or stickers.
Availability of AR camera to create memoji or Animoji selfie videos.
Chroma Key or Green screen.
Rating: 4.6 out of 5
Developer: Shenzhen Gexiang Technology Co., Ltd.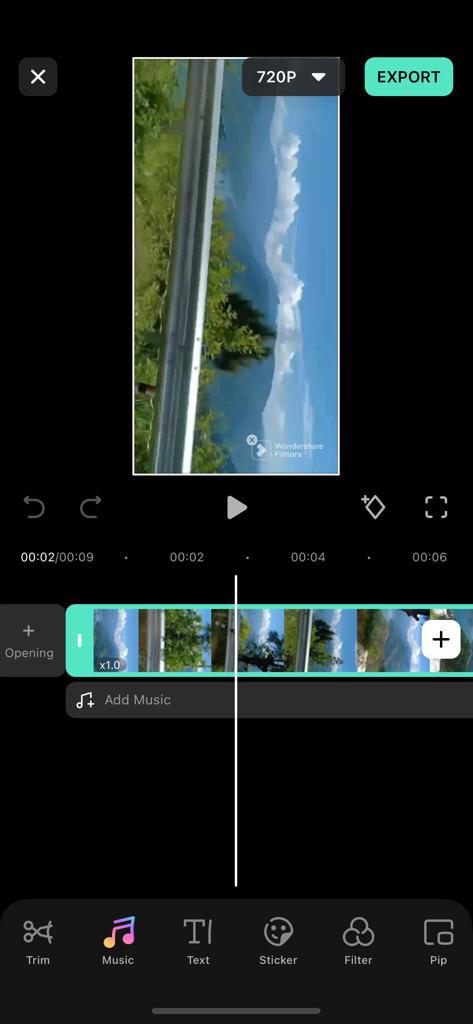 10. KineMaster – Video Editor & Maker
Level up your video editing skills with the help of KineMaster. It is an all-in-one application for iPhone users. As it can be used for a variety of purposes like editing vlogs, making music videos, creating slideshows and video collages other than merely editing photos and videos.
This iPhone video editor includes a vast plethora of video templates, sound effects, stickers, Clip Graphics, Alpha images, green screen videos, animations, and others. KineMaster even offers subscriptions that would unlock a massive list of other features and effects.
Features:
Multi-track timeline.
Speed management for timelapse.
Free from copyright issues.
Availability of a sea of video templates.
Rating: 4.6 out of 5
Developer: KineMaster Corporation
Create Incredible Video Films using iPhone
Creating professional custom movies with the help of photos, music, and videos of your choice is now very convenient. All you must do is select any of the apps mentioned above and start creating your personalized video content.
These apps will serve as a suitable platform to efficiently transform your memories into a captivating masterpiece. You can even lock these photos or videos in your iPhone once you have edited them to keep them out of reach for others.
FAQs about iPhone Video Editors
Is it safe to edit videos directly from iPhone?
Yes, it is totally safe to edit your videos directly from your iPhone by downloading any of the video editing apps mentioned above. All these apps are approved by Apple and are available on App Store.
Which is the suitable video editing application for beginners?
If you are a beginner and want to edit your content, then you may start with iMovie (an application filled with essential tools and is pre-installed on your iPhone).
Is there any free video editing application without a watermark for iPhone?
iMovie is one of the best video editing applications without watermark for iPhone. Above all, this application includes all the necessary tools and is pre-installed in the new generation iPhones.
What is the best video editing application for iPhone 12 pro?
All of the applications mentioned in this article are supported by iOS and, thus, can be used in all iPhones ranging from iPhone X to iPhone 14 Pro Max.