Gone are those days when we had to reach the hospital as early as possible and spent the whole day in the queue for our turn to meet the doctor. In this age of digitalization, there exists an app for everything you can imagine.
The healthcare sector is not lacking behind in that aspect too. The patients can get experts' advice, drug subscriptions, online lab test reports and track their vitals.
The doctors can stay updated about the new diseases, discoveries, and drugs- all of that on their fingertips. Medical apps also help to keep track of your medication, the doses, and their refill data. In this article, we will discuss some of the top medical apps for android users to lead a healthy and informative life.
8 Best Android Medical Apps For Patients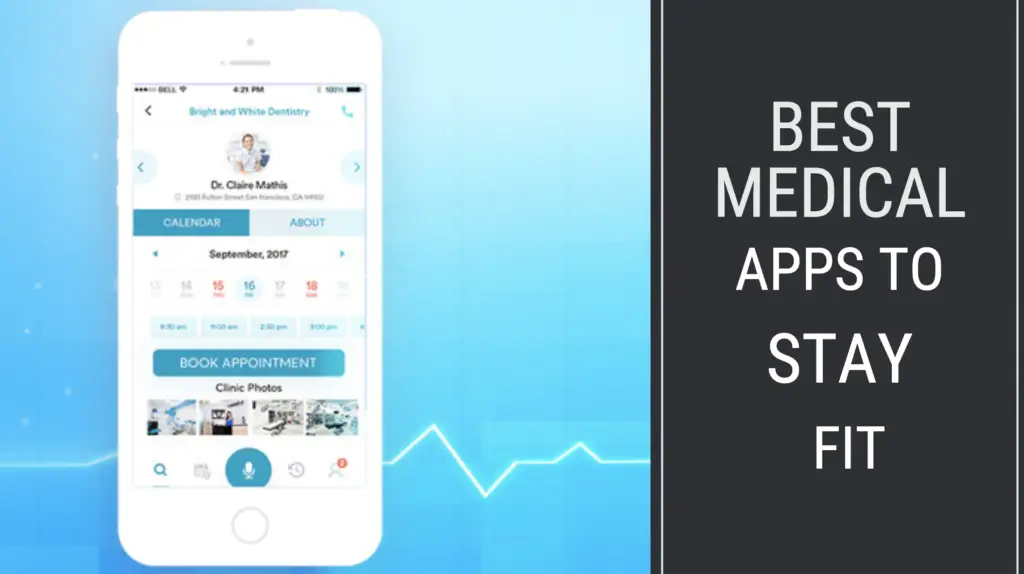 The list is based on the popularity, user reviews, interface, features, and support. We are no expert providing you any kind of medical suggestion or treatment advice. Seek advice from trusted doctors or portals.
This is a healthcare apps review article that will help you to decide which app or services you can choose based on the user's experience, doctor's availability, and tons of other factors related to the technology behind the apps.
1. Carezone
Carezone has made it extremely easy to keep updating your medical prescriptions and follow the medical instructions after medication or treatment of a health issue.
The app has the medication management feature that makes a single list of all the medicines you have, their recommended doses, refill dates, and alternatives in case of non-availability.
The tracker feature keeps the health vitals on check such as blood glucose, sleep, weight, etc.
There is also a contact section where you can keep the details of your doctor, family, or pharmacy. The calendar reminds you of the appointments for a checkup.
Pros
The app is perfect for short- or long-term medication processes.
It has a live community where you can meet people from all over the world.
Option to make notes on your health progress.
Cons
The interface is hard to navigate at first.
Too much extra notification.
This app brings the real-life experience of visiting a doctor to your smartphone.
You can connect to certified physicians or therapists on a video call. They are available at your service 24/7; anytime you want, anywhere you want.
First, doctors check your medical history and ongoing symptoms. After that, they perform some online lab tests or exams to understand your situation better.
According to the results of the trial, the online doctor will recommend you a suitable treatment. The online treatment has never been more comfortable before!
The primary diseases that the app deals with include cold and flu, different types of allergies, depression and anxiety, skin and eye issues, etc.
Pros
You can check the fees of the doctor before connecting to him.
You can talk to an online doctor immediately or can schedule an appointment.
The same doctor will do the check-up for your whole family.
Cons
There have been issues where the doctor behaved complacently.
Only a few types of insurances are accepted in the app.
It is one of the online medical apps that feed you with the latest medical news and the perspective of the experts on them. Medscape articles keep you updated with the latest disease, treatment, and medicines.
It also covers disease info and gives every individual a personalized experience according to their preferences in the pharmaceutical sector.
This app features the prescribing and safety information of over 8500 prescriptions, drugs, or supplements. It also has 6200+ reference articles on various essential procedures and even the largest network of physicians and medical students.
A free online CME and app for medicine substitute which helps both medical professionals and patients.
Pros
The app is straightforward to use and understand.
Good for medical professionals.
Both treatment and medical news are available on the same app.
Cons
The app has a perennial issue of a network error.
The app crashes frequently.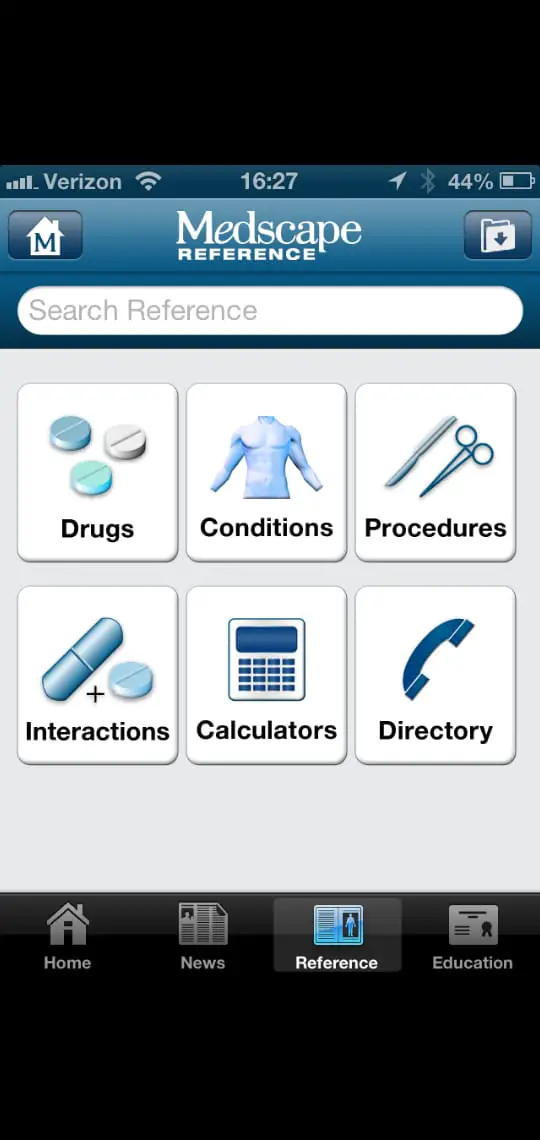 MySugr is an app that is dedicated mainly to blood sugar and diabetes tracking in your body. You can take the diabetes test using this app.
The app is already featured in popular media such as TechCrunch, Forbes and the Washington Post. This fan-favorite is one of the best medical apps for android smartphones and tablets.
MySugr provides regular therapy info on your meals, meds, insulin levels, carb intake, etc. The app displays the blood sugar level graphs in its interface.
It provides motivating challenges to keep the body fit and provides feedback on the performance to enhance it. There also exists regular medical analysis on a daily, weekly, and monthly basis.
The app has a secured data backup feature, so that none of your medical history is lost, which is very important during any treatments. This app also allows an individual to send a detailed medical report to his doctor for better suggestions.
Pros
The interface of the app can be easily navigated and personalized according to one's taste.
The developers of the app are very supportive; they reach out as soon as possible in case of any technical glitch.
MySugr tutorials are helpful to keep your health good.
You can take a finger blood sugar test by filling in the required details.
Cons
The Bluetooth connection with the app has issues; often, the link is not stable.
Only useful for diabetic patients, not for other medical issues.
The app shows too much notification to upgrade to a paid premium account.
This is another one-point online treatment solution to all your health problems. The WebMD health network has almost 95 million visitors per month average.
The app is full of useful features. The symptom checker feature allows you to type in the symptoms and does an analysis to bring out some potential health issues and also provides ways to treat them.
There is a doctor directory section where the specialist doctors of each region are listed. In case you need a reliable doctor to check your health issues, then this directory will provide you with quality options.
WebMD has a collaboration with most of the leading Pharmacy chains. The WebMD Rx feature gives you the benefit of the partnership and shows you the discount on various medicines in your nearby stores.
It will help you to recover in the budget! There is another medication reminder option in this app that reminds you of the time of your medications and their doses.
Now, you do not have to worry about forgetting your medication timings. The drug interaction checker is one of the highlights of the app.
If you are taking more than one medicine on a regular basis, then the drug interaction checker will show you how those medicines act in the presence of the other. If they bring out some undesirable behavior, then you can change to some other safe alternative.
Apart from patients even most of the doctors use WebMD apps to keep themselves updated.
Pros
The app is not limited to only one type of health problem. It is very versatile.
The app is very informative and easy to use for anyone.
One of the best self-diagnosis app.
WebMD articles keep you updated with the latest news in the medical industry.
Help you to buy medicine online.
Cons
The privacy policy of the app is disturbing as it mentions potentially sharing your private details with some advertisers to show you targeted ads.
There are too many notifications from the app.
The symptom checker needs to improve to be more user-friendly.
This is an official app from the International Federation of Red Cross (IFRC). This app mainly targets providing solutions for almost all the potential first aid situations that may arise.
The app contains useful videos and interactive quizzes that help its users profoundly to understand any first aid situation in-depth and ranks as the top medical app for it.
There is also step-by-step advice for everything. The app has a fully integrated phone directory of emergency helpline numbers from all over the world (for example 911,999. 101 etc.).
It helps its users even when they are traveling across the globe. It provides not only information on first aid but also safety tips for natural disasters such as hurricanes, floods, earthquakes.
App tells about how to react and behave when one of those disasters is upon us. The app has preloaded contents, which means the user does not need any WiFi or cellular internet to access the provided information of the app.
Pros
The app is one the simplest to use and navigate.
It is free of any cost.
Once the app is installed and the setup is done, there is no requirement for the internet.
The app is available in a plethora of languages, and the numbers are increasing.
The app by red cross offers first aid training as well.
Cons
This app only covers first aid situations, not other severe or chronic medical issues.
The app is not yet available in many native languages.
Epocrates is a medical app that contains lots of critical information that will help you in making drugs and diagnostics decisions quickly and efficiently.
It has the drug interaction checker option which lets you check how one medicine behaves in the presence of another one. You can choose alternative medication so that they do not produce any unwanted side effects.
The Pill identifier section acts as a guide to drugs according to their colors, shapes, imprint code, etc. The other features include alternative medicine monographs, 600+ dosing calculators, etc.
Epocrates lets its users connect to other online doctors through Athena's care management service.
Pros
It contains critical information on the medical world, which many other apps do not have.
The information provided in the app is very detailed and accurate.
Help you to take the right drug doses.
Cons
The premium version of the app is very costly.
The interface of the app is hard to navigate, especially for new users.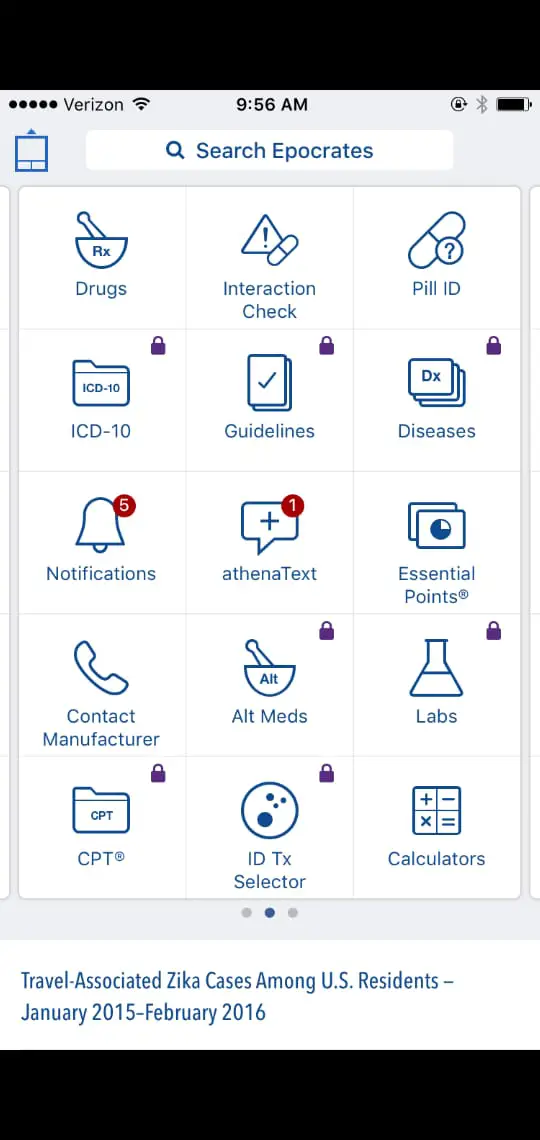 UpToDate is another one of the medical apps for android devices. Its features include persistent login, mobile-optimized medical calculators, earn and track free CME/CE/CPD credits, and lots more.
Users can subscribe to get clinical answers on their mobile devices. The app is good for the patients but mainly focused on medical professionals, hospitals and institutes.
If you are a patient and interested to know medical procedures then you should get this app. Otherwise, it is mostly suited for doctors, students, nurses and professionals to gain evidence-based knowledge that can be applied in ward rounds, ICU care, OPDs.
Pros
Easy to use the app.
It contains evidence-based and well-researched medical information.
It has More than 7,000 physician authors, editors, and peer reviewers.
Provide video-based tutorials and explanations.
Great app for the Physicians, Residents, and Fellows.
Cons
Downloading and Sign up options have reported problems.
The app allows offline download only over WiFi connections.
A frequent app crashed has been reported.
There are a few other apps that we didn't cover in the list of the best medical apps for android devices but provides quality online treatment and information. Some of them are- Omnio, Lexicomp, PEPID, Explain Medicine, DocsApp, Medplus, etc. Try out these apps and lead a fit and healthy life from now on!
Also Read-