IT Helpdesk software is used to address the customer's queries and complaints. The customer care department of any company handles a lot of important inquiries and complaint calls. These queries are very important to be addressed in time and in an effective manner. The help desk App helps companies to channel inquiries and tickets constructively. 
With COVID-19 and eCommerce business growing at a prominent rate, a lot of information is managed through service desk software. 
In this article, we will understand the role of helpdesk tools and why to use them for your business to improve productivity. Along with that, you will also find the top 10 best tools to support your customers. 
What is IT Help Desk Software?
Help Desk Software, in general, is a solution used by companies or businesses to streamline the customer support process for their products or services.
Think of it as a physical help desk you see at various stores, this one just works digitally and handles a lot more people.  
With the help of these tools, businesses can automate the ticketing process of registering inquiries by customers. 
Imagine that you are a customer and want to register a complaint. Now a company that does not use any IT support platform will manually log your complaint. This can be a lengthy process as you never really know how many people are dedicated to customer help.
But if a company that uses a dedicated platform can easily register your complaint and that too automatically. All you have to do is go on the portal, register your complaint and you will be issued a ticket. 
Help Desk is not only useful for complaints but it can also be used for product inquiries, information, etc. 
What is Service Desk Software Used For?
Automates the customer service process by making the work process efficient.
Can handle a huge crowd of customers easily.  
Easy to use and your employees can be trained easily to operate this software. 
Needs little human supervision. 
Can multitask and organize every issue and query categorically at the same time.
Offers high customizability for the users. They can change the terms and work of the software according to them. 
 Offers many unique features for prioritizing issues so that the priority issues can be solved quickly. 
Top 10 IT Help Desk Software
Great customer support is essential for growing a business, when you listen to your customers and resolve their problems quickly they tend to return back to your business in the future.
Now you understand the need for a dedicated support platform, let's see what are some of the top services you can deploy to your company.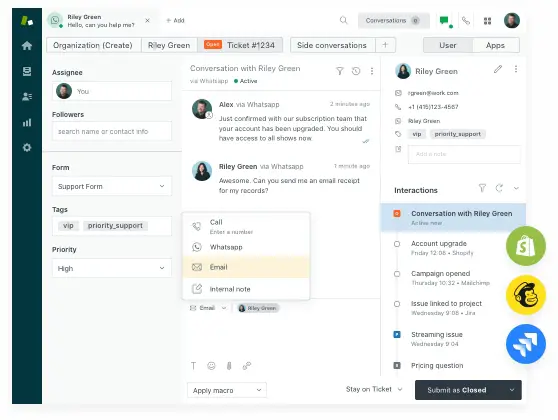 ZenDesk is a very popular help desk software service. The app is highly optimized and works very well. Zen Desk actually goes beyond the concept of your simple help desk software. It works for customer engagement. 
With ZenDesk, you can easily handle all your interactions across phone, chat, email, social media, or any other medium. You can take a trial before you commit to their services.
Key Features:
Ticketing system
Messaging & live chat
Help center
Community forum
Answer bot
Reporting & analytics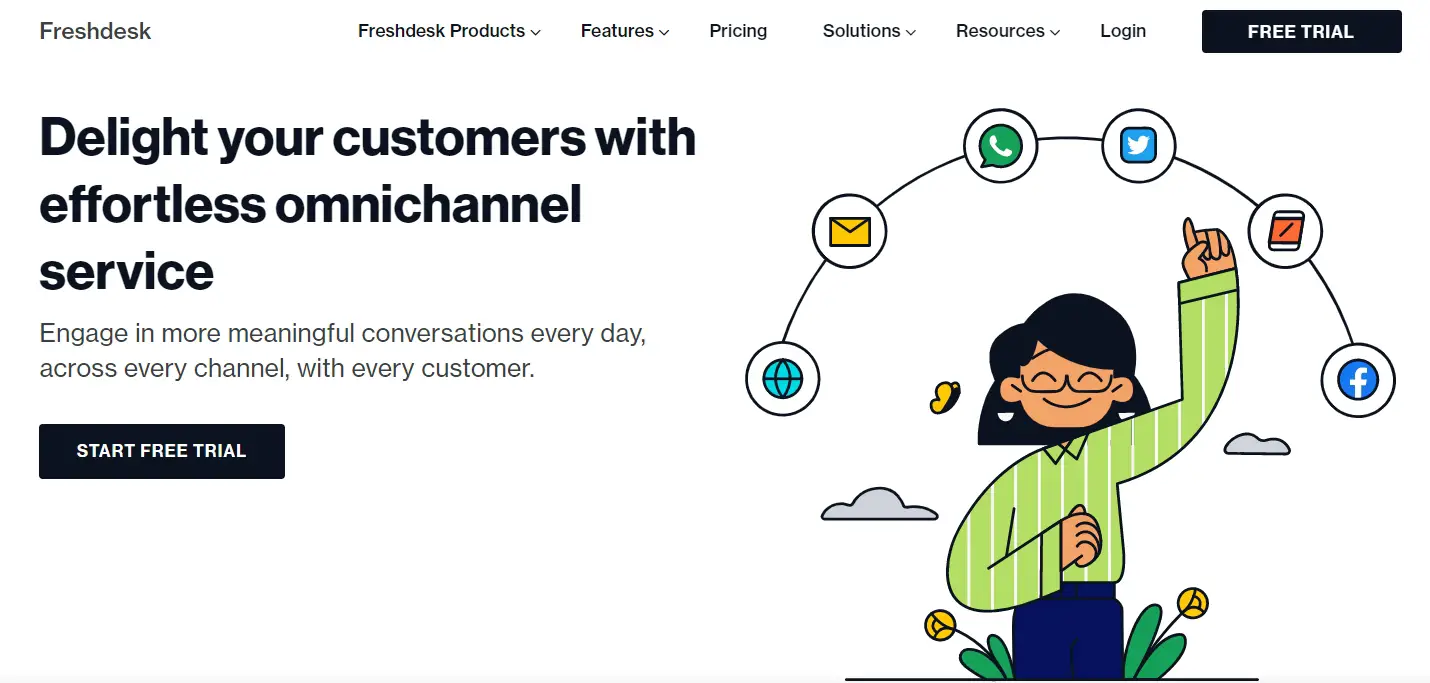 FreshDesk is considered a benchmark when it comes to helping desk tools. It is one of the best services out there. FreshDesk is mainly for smaller businesses that are looking to excel in their services. It is cloud-based so you can use it on any device and it also saves you from installing it again and again. 
FreshDesk provides a way to unify ticketing for various queries. One of the coolest features of FreshDesk is the AI-powered chatbot which handles a lot of queries. Overall, it is the best software out there for customer support.  
The company also offers a forever-free plan with limited options, which is a booster for the startups to support their customers without extra cost to the company.
Key Features:
Excellent ticketing system
Free helpdesk software
Automation
Remote support
Field service management
Omnichannel helpdesk
Remote support
Reporting & analysis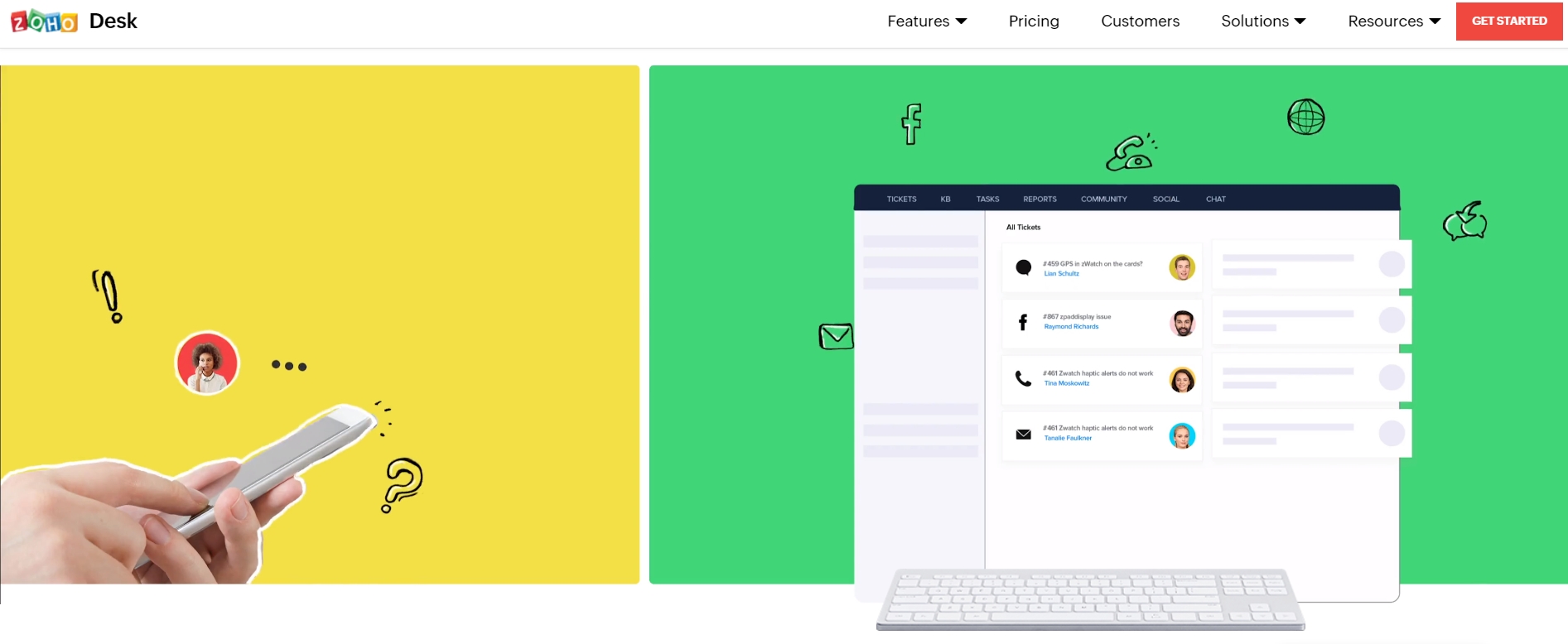 Zoho Desk is yet another popular software of the same category. For any growing company that just wants to keep their customers satisfied on every front, Zoho Desk is great!
Zoho Desk gives you the option to prioritize, manage the growing customers effortlessly. With Zoho Desk, you can also build and publish a knowledge base which is crucial for websites these days. The software is also cloud-based and uses AI for working. 
Key Features:
Omnichannel customer service
Agent Productivity
Process Automation
Contextual AI for customer support
Reports and dashboard
Time tracking
Managing tickets is one of the top features that everyone looks out for while selecting a Help Desk Software. In this area, there are only a few tools that can match HappyFox. 
The ticketing system and management are just smooth and one of the best you will ever see. The customer self-service is very smooth on this one. Although it does not offers much integration compared to the others on the list, it is still one of the best on the list. 
Key Features:
Ticketing system
Respond faster using templates
Task management
Help desk report
Knowledge base
Automation
If you really want the best support for your customers then you will have to look at it from a customer's perspective. Modern-day customers look for a personalized and quick resolution. In that case, HubSpot Service Hub might be the one for you. 
HubSpot Service Hub effectively brings everything that you would want from a help desk to one place. This saves a lot of time and makes it easy to use. If you are into simple and effective, Hubspot Service Hub is a must-try for you. 
Key Features:
Customer Portal
Knowledge Base
Omni-Channel Messaging
Inbound Calling
Live Chat
VoIP calling
Talk about getting your priorities in order and LiveChat is just the one for the job. It is very premium and used for businesses. The services offered by LiveChat are so good that it is used across 150 countries. 
The great thing about LiveChat is that it works well for all businesses whether they are small or big. It is a must-try software for anyone who is looking to enhance their customer service. 
Key Features:
Customer engagement
Chat tools and customization
Report & analytics
Security
Ticketing system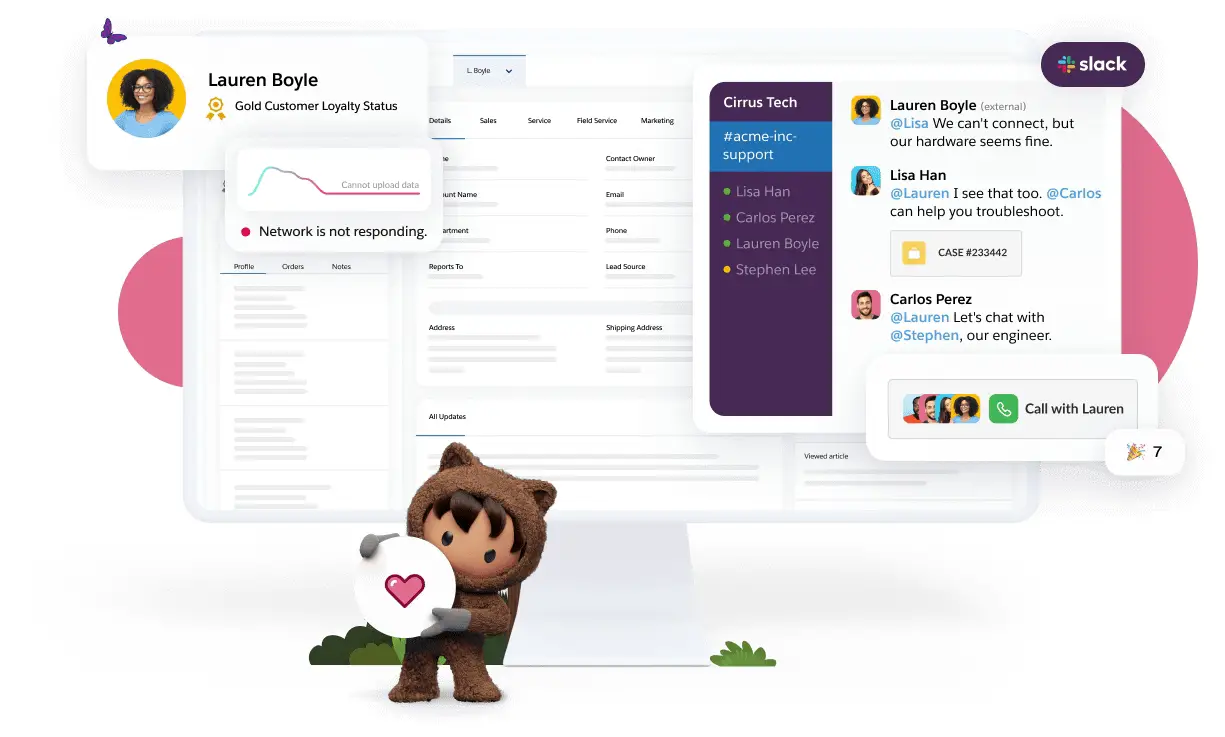 For anyone who has been in the line of business long enough knows about Salesforce. If you are looking for a complete package to boost your business, Salesforce Service Cloud is great!
It contains all the tools that you need to run a business online. The service allows you to connect with the customer at a more personal level compared to the other tools on the list. 
Key Features:
Omni-channel Routing
Case Management
Social Customer Service
Automation with Macros
Custom Reports and Dashboards
Telephony Integration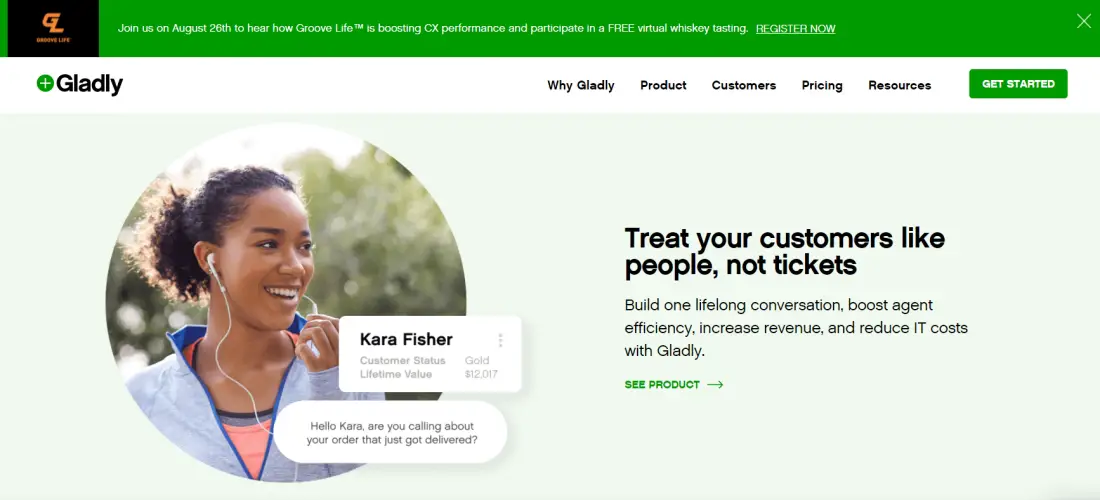 Gladly takes the personal approach when it comes to customer service. It works quite differently from all the legacy IT help desk software on the list. 
With Gladly, you can maintain a single lifelong customer conversation that is valid across all channels. A different approach to customer service is definitely what some businesses aim for. 
Key Features:
Customer details
Knowledge base
Payment
Integration
Customer service analytics
Insights
RemotePC is safe and easy to use which are two of the biggest requirements of modern times. In terms of chat features, RemotePC offers video as well as text chat which is quite unique. The service is suitable for the companies that provide tech support to the users.
In terms of security, RemotePC comes with AES 256-bit encryption which is not really normal for help desk software. Managing your data and using RemotePC is very easy for everyone. 
Key Features:
Remote support
Easy setup
Multi-session handling
Secure remote support
Video/Text Chat
File transfer
The final one on the list is Front. It is a customer communication hub that can be used by any business. With this tool, you can combine your simple email with all the benefits of a CRM. 
Front keeps everything organized on the back end side so that you can focus mainly on the working of the business. It is good in terms of efficiency and it's a must-try!
Key Features:
Personal customer support without ticket numbers
Manage and triage inbound requests
Team Collaboration
Universal Inbox
Workflow Management
Verdict
Great customer support makes a company outstanding, if your product is top class but has poor support then you will lose customers. To avoid bad customer service you can opt for IT service desk software, it will help you to solve and manage customer queries and complaints.
These were some of the top support desk software to enhance customer service. For any business to grow, excellent customer service is important and these tools help you in attaining that. Compare all of them and select the best one for yourself. 
Also, Read: